What and where is it? Ho Chi Minh City's latest five-star hotel is near the centre of town, in District 3, an area known for its avenues of towering plane trees, French-style villas and cross-cultural architecture, notably the Ky Dong Church, Archbishop's Palace and Jade Emperor Pagoda. The popular War Remnants Museum and Notre Dame Cathedral are nearby.
What's so special about the hotel? It's a charmer, with 168 rooms and suites exquisitely decorated in French-Indochine style. East-meets-West decor includes rose­wood parquetry floors, pressed ceilings and panelled walls, custom-designed tub seats and writing desks, claw-foot baths (below) and heavenly sleigh beds with goose-feather duvets. Floor-to-ceiling windows with distinctive round edges are an architectural feature alluding to the art deco era.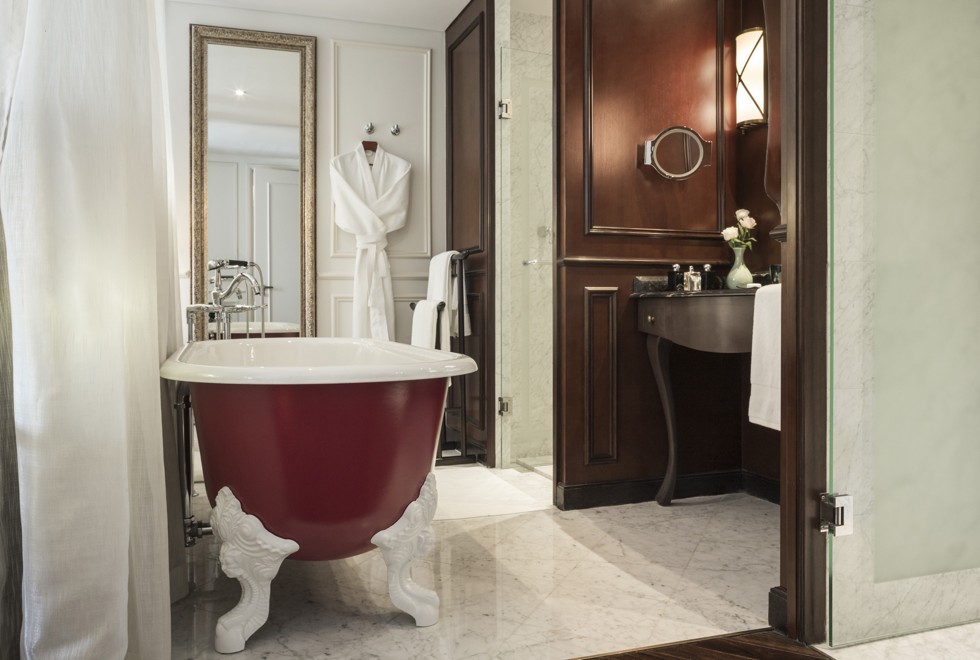 Oh la la, what's the best bit? The Social Club restaurant and bar on the 23rd floor is decked out à la 1930s Indochina and is known among an increasing number of local converts for its well-coiffed bartenders and their craft-spirited and botanically inspired cocktails. A magnificent long oak bar was imported from Britain by the hotel owner, who was inspired by the Long Bar in Shanghai's Waldorf Astoria. Up a level, Above Saigon is a spectacularly swanky rooftop bar with night-light views and a neon-lit infinity pool with immersed bar and stools.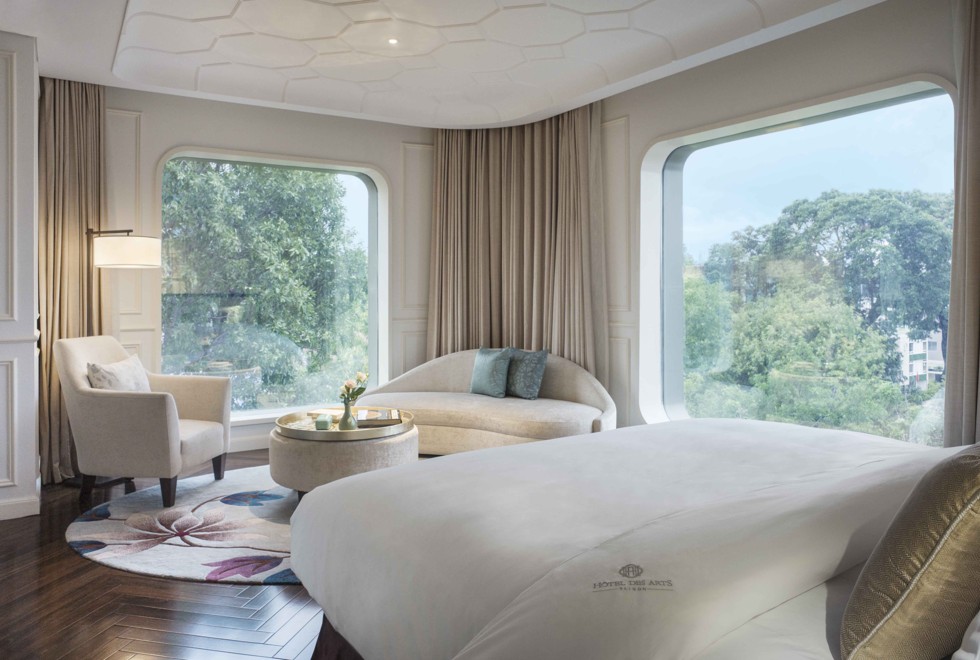 And des arts? Among the extraordinary works in the hotel's private collection is Lady with White Lotus, an oil on canvas by Vu Cao Dam (1908-2000). One of the owner's favourite artists, Vu Cao Dam was an alumnus of Victor Tardieu's famed École des Beaux-Arts de l'Indochine, in Hanoi. His Lady can be found near the lifts in the lobby.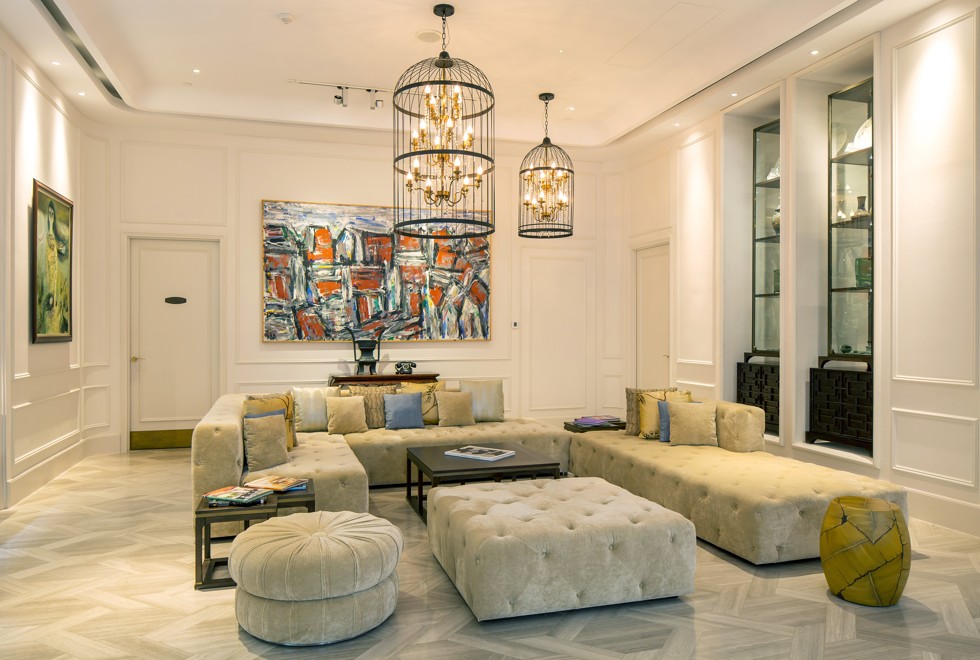 What else will we find? The elegant reception and lobby (above) has a lofty ceiling, gold chandelier and antique front desk manned by fastidious but friendly staff dressed in traditional Vietnamese garb. The adjoining Café des Beaux-Arts has a bar and sunlit tables where chocolate high teas and light lunches are served with a fair amount of aplomb.
The salon, with art on the walls, a grand piano and a library, is best enjoyed with a Graham Greene novel. On the second floor, Saigon Kitchen (below) is an all-day diner inspired by local street food. The extravagant but tasteful buffet includes dishes such as pho bo alongside European and Japanese favourites. Recommended at Le Spa des Artistes is a four hands – that's two people – massage.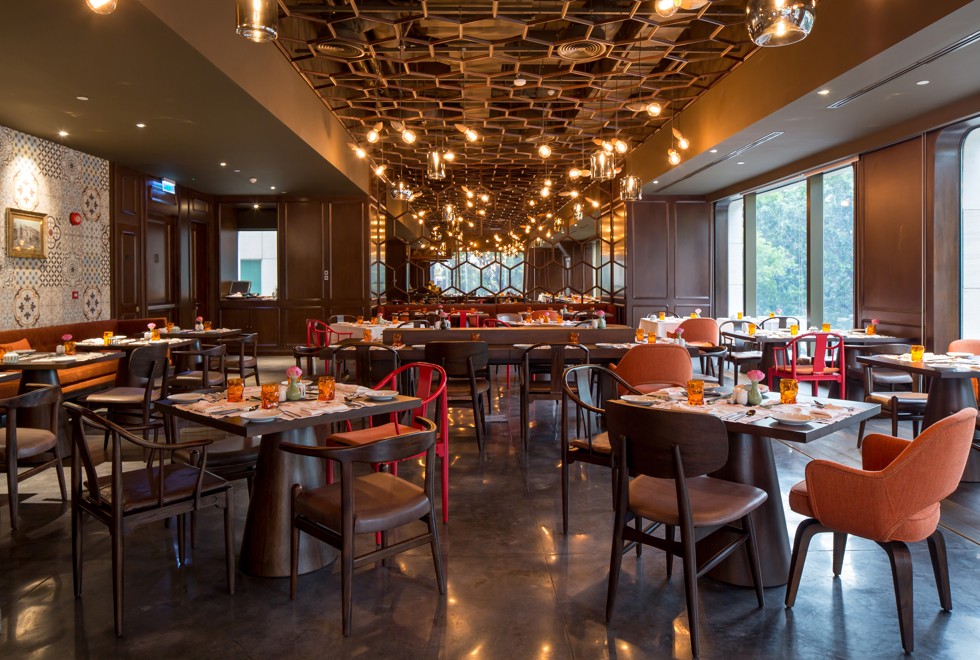 Any tourist must-dos while we're in town? Vietnamese food is legendary. Book Saigon Food Tours' Taste of the Morning tour for an early morning culinary adventure that includes markets, local coffee and a bowl of banh cuon, a breakfast favourite.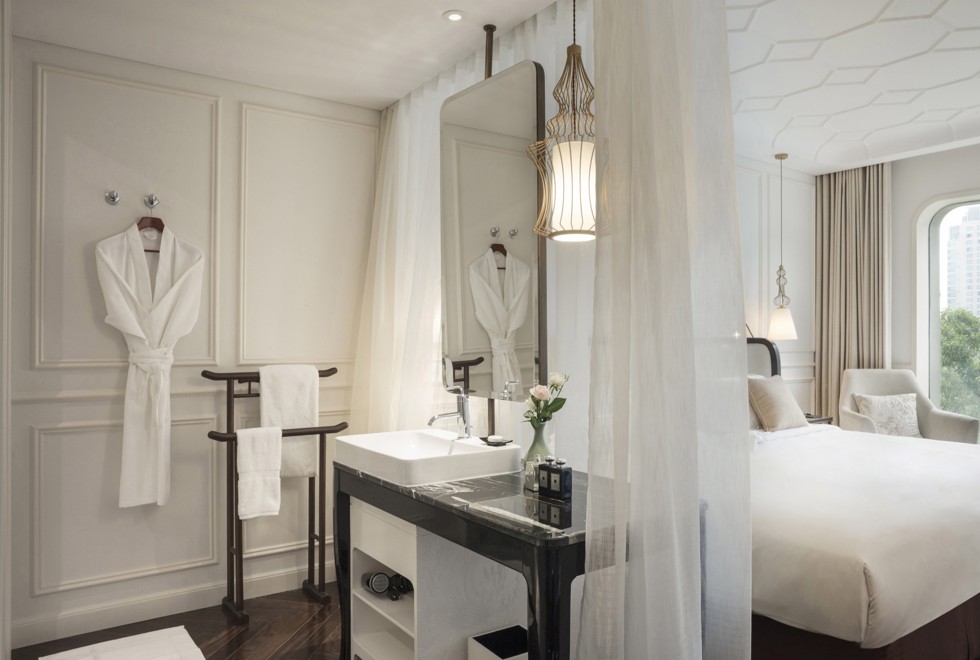 What's the bottom line? Rates start at US$160 during low season and US$200 during high season, excluding taxes and service charge.