In late 2016, a new edition of 101 Best Australian Beaches featured 300 metres of palm-fringed sand on an uninhabited speck in the Cocos (Keeling) Islands as its top choice.
"As near to perfect as a beach can be," enthused one of the guide's authors, who claimed to have visited each of the other 11,760 beaches in Australia before making an announcement that attracted all the media attention no doubt intended. Few Australians had even heard of Direction Island before, let alone visited it.
The Cocos – two atolls and 27 coral islands – are a four-hour flight northwest over the Indian Ocean from Perth. The view to the left just before landing is of a necklace of low-lying strips of coral that surround a limpid lagoon – tousled-palm desert islands too perfect to be true.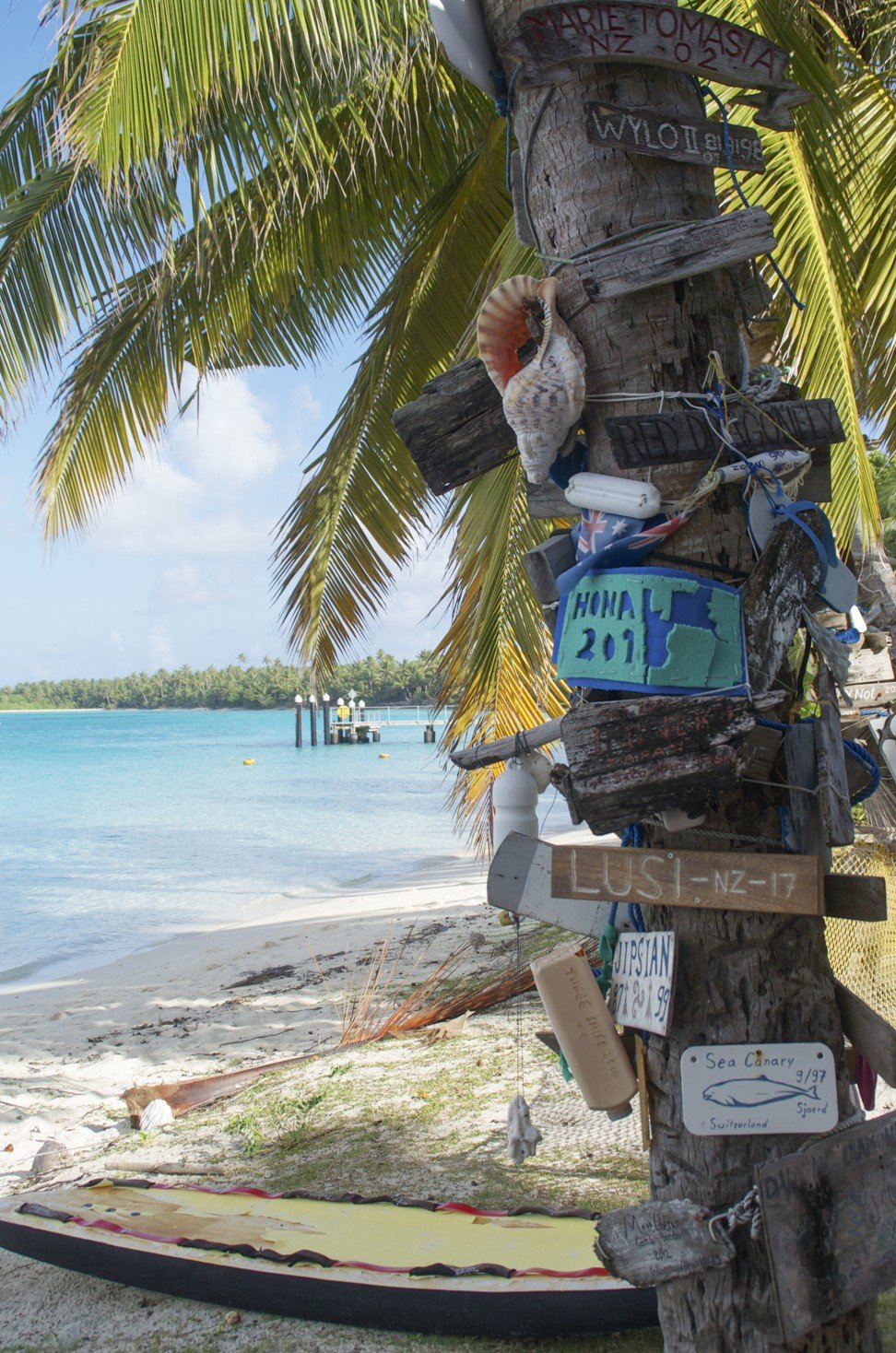 A single pretty beach is far from the only reason to visit, not least because so few other people do the same – the islands receive fewer than 2,000 leisure travellers a year. Imagine the Maldives without the millions. In fact, imagine the Maldives but without anyone else on the beach at all.
The good, bad and ugly sides of the Maldives
The airport runway dominates West Island and about 150 residents live loosely clustered around this source of supplies. Tourist information, the post office, assorted accommodation, modest restaurants, a supermarket, tour operators and the Cocos Club – the hub of the island's social life – are all here. The easy-going affability that's typical of Australia is amplified by having a population so small, everyone's on first-name terms. From rental car to guest room, no one bothers to lock anything.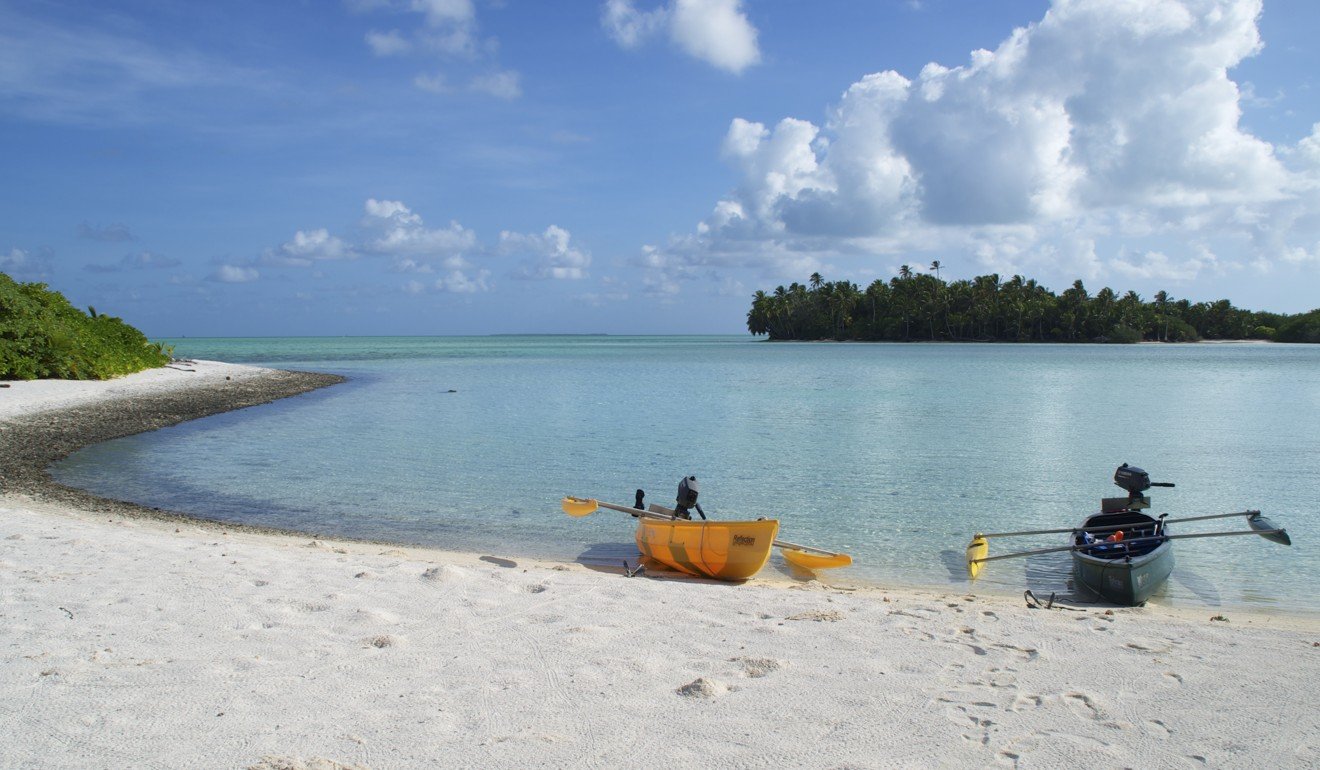 The main traffic along the island's 12km single main road is of red crabs and wild chickens that scatter into thick plantations of coconut palms if a vehicle approaches. There are plenty of pocket-sized beaches to visit and a modern jetty for ferries to Home Island, the only other one with a permanent population. A retired wooden ferry has become the Big Barge Arts Centre, displaying and selling items made by imaginatively recycling faded beach-found flotsam.
Solomon Islands' bloody history makes Pacific archipelago a must-see for war buffs
Bays facing the waves of the Indian Ocean are lined with unsupervised surfboards while those facing the placid lagoon offer bath­water-warm waters in every shade of turquoise. These beaches are restless, alive with red hermit crabs in every size from fingernail to fist, parading prettily in their white shell homes, their tracks texturing the sand in a herringbone pattern. An old jetty provides a viewing point for small reef sharks, a variety of fish, and turtles, of which the lagoon boasts an estimated 30,000.
A sleek modern catamaran ferry skims regularly across the lagoon to Home Island, locals in its air-conditioned interior and three or four visitors exposed on the upper deck, drawn by the brilliance of the colours and views of the Morse code of palm-topped islands on the horizon, all dots and dashes.
Home Island is occupied by about 600 Cocos Malays, descendants of labourers originally brought in to cultivate the coco­nuts and prepare copra for export. Here, there's a mosque and a museum, invitations to try Malay curries and to see local crafts being made, and to discover some of the islands' history.
The uninhabited islands were spotted by one Captain Keeling, in 1609, but following their accidental acquisition for the British crown in 1857, when they were mistaken for islands nearer Burma, Queen Victoria granted the Clunies-Ross family control in perpetuity. Several generations of relatively benevolent feudalism failed to survive the collapse of the copra industry, and the Australian govern­ment bought out the last Clunies-Ross in 1978, before the islanders chose in 1984 to join Australia.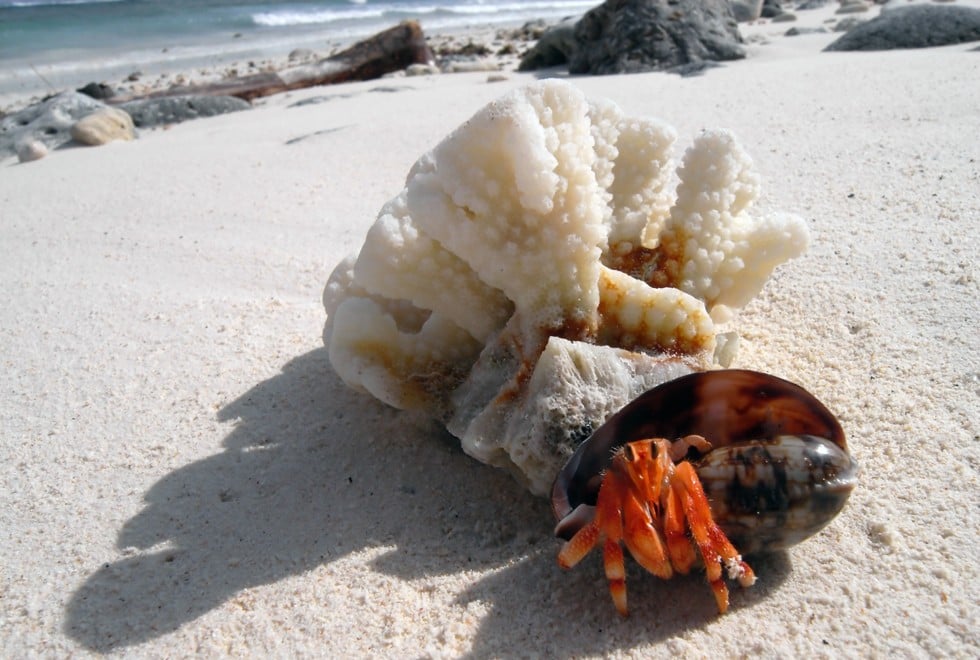 The message quickly carved in planking and left to mark the original British claim is on display at two-storey Oceania House, completed in 1897 and once home to the Clunies-Ross family. Its shining white ceramic exterior is curiously constructed from the same sort of Victorian brick originally used to line the platforms of London's Tube, but its pleasing interior is of dark local hardwoods and stuffed with antiques. It now offers accommodation, with several quaint bedrooms up a spiral staircase.
Motorbike heaven: Sri Lanka's laid-back and friendly southern coast
The Pulu Cocos Museum, in a shed near the Home Island jetty, displays Malay cultur­al items such as wayang puppets, tools used in fishing and the copra industry and locally made shallow-keeled jukong boats, built for collecting coconuts from around the lagoon. There's also a history of Australia's first naval battle, between light cruisers HMAS Sydney and Germany's SMS Emden (a frequent visitor to Hong Kong), sunk off North Keeling Island in 1914.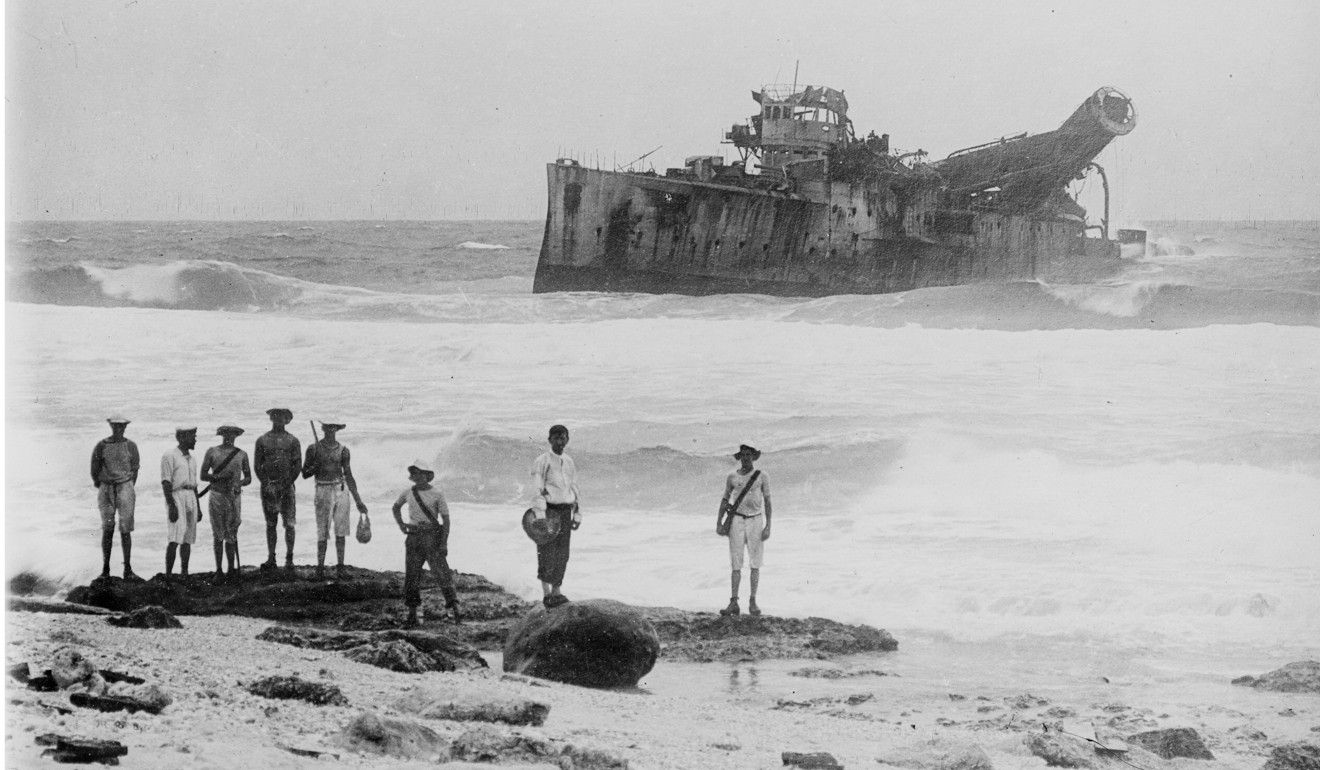 On Thursdays and Saturdays, the ferry continues to Direction Island and the newly minted Cossies Beach.
Charles Darwin wrote about the island's beauty in his The Voyage of the Beagle(1839), but described "a white calcareous beach, the radiation from which under this sultry climate was very oppressive".
SMS Emden: Hong Kong's favourite foe
He should have got his trunks on. Today, the perfect curve of narrow, talcum-like sand is shaded by palms that hide a few tables for picnics. Should pure relaxation pall, there's the option of a brisk swim across the "rip", where ocean waters pour through a narrow gap to the lagoon, to be carried by the current past a cliff of coral, thick with fish of tropical brilliance. Timing the tide is important.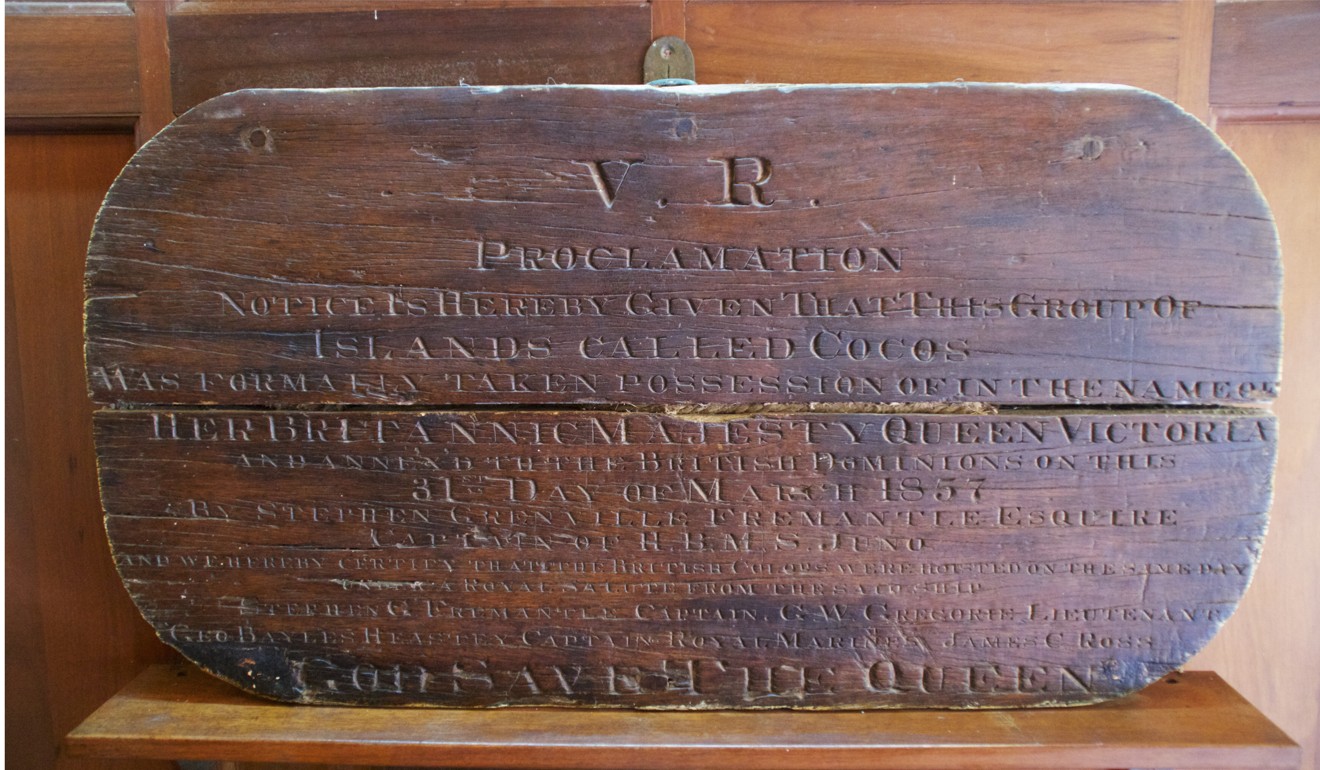 Back on West Island, the main social event of the week is the welcoming Scroungers Golf, on Thursday afternoons, not to be missed even by those who've never hit a ball in anger. This is played on the only course in the world bisected by an airport runway, using what's described as Ambrose (group golf) rules with Cocos variations – the main ones being that no one pays much attention to the rules and that to have an ice bag full of beer dangling from your golf cart is more or less compulsory.
Any hangover can be slept off on a beach the next day. No one's likely to disturb you.