Glamping is a pretty new concept for Japan, isn't it? The Japanese talk a good game when it comes to camping, but as for actually doing it, they perhaps like their creature comforts a little too much. Hoshino Resorts has a reputation for delivering high-end properties with a close attention to detail and service, so the group should be onto a winner by developing Japan's first luxury glamping resort.
So this is a long way from roughing it, I'm guessing. A very long way. This is camping in grand style, and it starts at the reception, a separate building at the bottom of the hill that hosts the experience.
Guests are invited to select a backpack, which contains necessities for the adventure ahead, including a pair of binoculars (to seek out the wildlife), a head-mounted torch, a map of the hotel's grounds, a steel bottle for hot drinks, insect repellent and an inflatable cushion (for those with delicate behinds).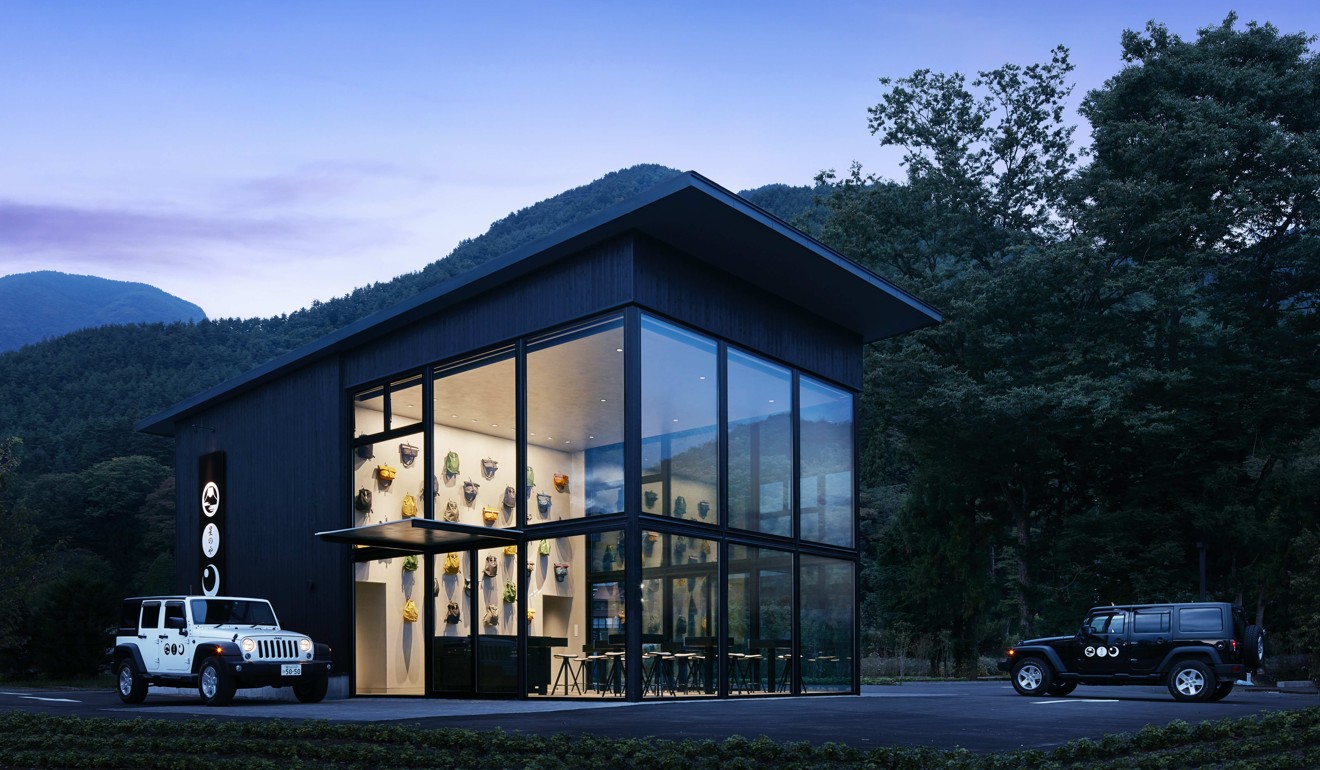 Next comes a ride up the steep, hair­pinned road to the front desk and the cabins in a four-wheel drive. Hammocks are slung between the red pine trees and yoga classes take place on one of the interconnected wooden decks that have been cleverly set into the hillside.
Kai Hakone hotel is a good jump-off point for Mt Fuji
At the very top is the Library Cafe, which has a stove for the winter months. Even at the coldest time of year, though, guests prefer to gather around the bonfire outside. Beanbags, loungers and comfy chairs are strategically placed on the decks, some beneath canvas covers but most open to the elements. It is utterly tranquil.
Have they chosen a nice spot? One can't complain; the outdoor area is set among red pines that have been incorporated into the design and augmented with cherry trees, for the spring, and Japanese maples, which take on the russets and golds of autumn. Numerous smaller decks and covered spaces ensure privacy at the same time as providing a sense of space. The views from the "cabins" are quite breathtaking.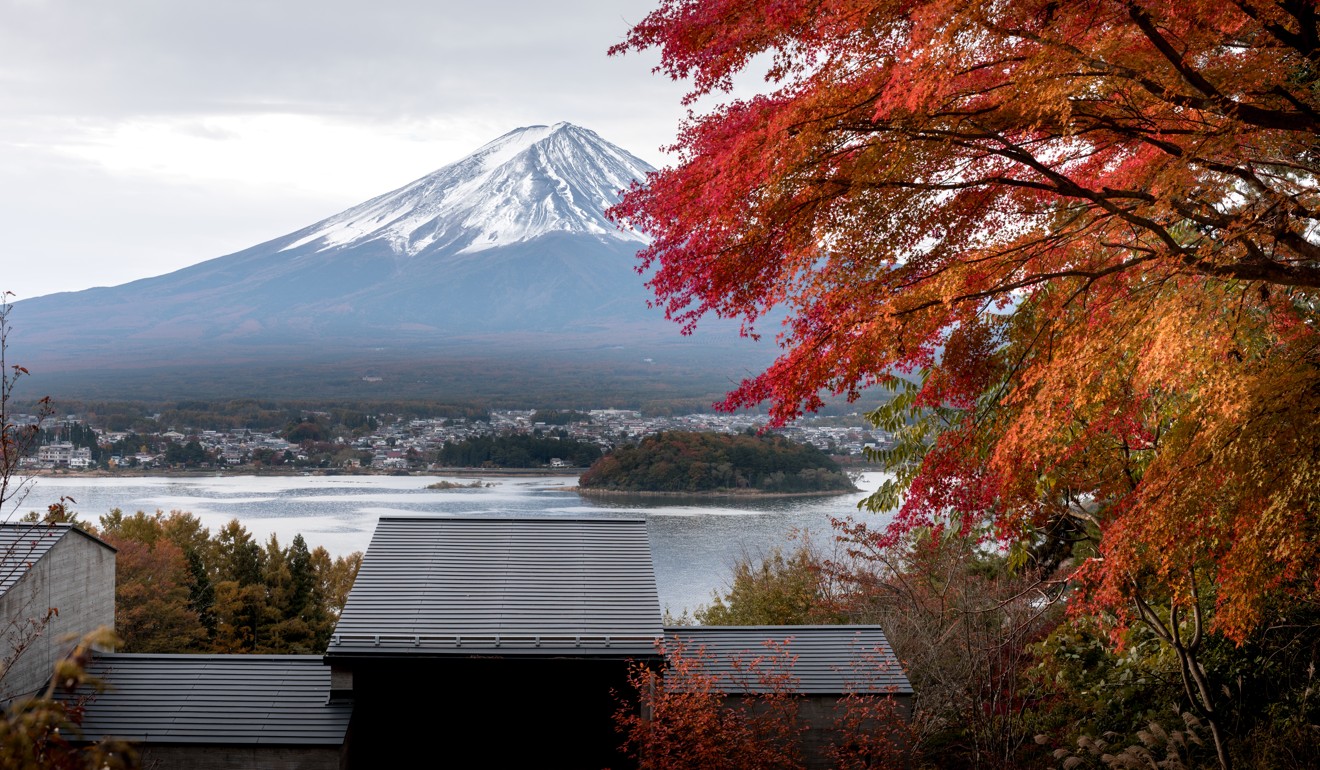 Do guests actually sleep under canvas? The accommodating staff could no doubt arrange that for anyone who wanted to sleep in the great outdoors, but they would be missing out. The hotel has 40 "cabins", the smallest of which is a roomy 400 square feet, with plenty of space for a king-size bed and en-suite bathroom.
The most sought-after cabins have their own wood stove on the terrace, making them snug even in the snowy winter months. Each room has a floor-to-ceiling window that looks out over the blue of Lake Kawaguchiko and, rising majestically beyond it, near-symmetrical Mount Fuji.
Camping in Hong Kong: 4 places to pitch a tent on islands near and far
It is mesmerising to lounge on the balcony and watch the clouds form around the peak and then gradually dissi­pate. Ribbons of cloud flow through the valleys towards the lake. On summer nights, a barely discernible chain of lights can be picked out on one flank of the mountain: hikers making the long ascent to the top. I toast their efforts with a cold beer.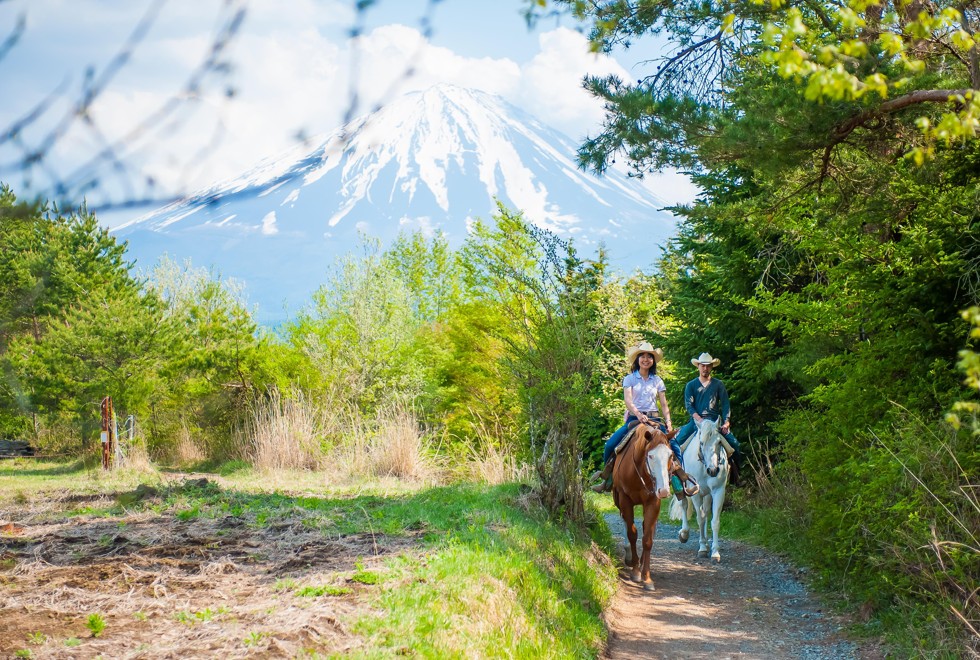 Is there much to do in Japan's great outdoors?As well as being involved in the making of many of their meals, guests can try their hand at chopping wood for the fires – not something most city slickers will have attempted – or taking an early morning Canadian-canoe trip on the lake.
The hotel arranges horse riding on the private trails that wend around the property, gives classes on how to smoke food with chips from old whisky barrels, and takes guests looking for flora and fauna on guided tours; the forest is home to flying squirrels, deer and hawks.
There are also stretching sessions in the woods first thing in the morning and last thing at night, treasure hunts to keep kids occupied and alfresco cinema screenings.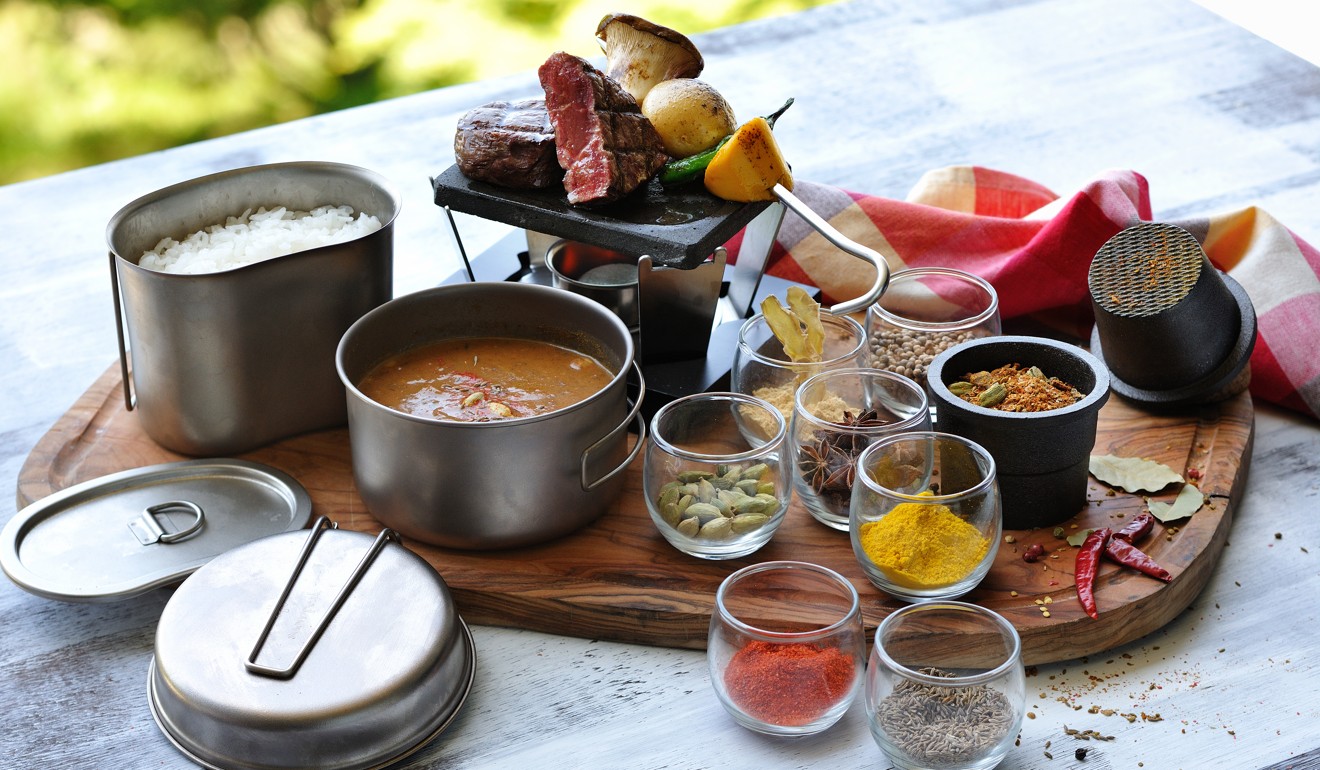 My camping experiences have included an awful lot of burned burgers. Not a charred burger in sight here. To start the day, guests have a choice between a deli-style breakfast of hot sand­wiches beneath the forest canopy or a more substantial Spanish omelette, bacon, sausages, salad, home-baked bread, yogurt and soup.
The third option (and the one I would recommend) is to have the same breakfast delivered to the balcony of your room in a wooden box by a modern-day goriki – the mountain porters who in centuries gone by would carry hikers' luggage to the peak of Mount Fuji.
Booking a hot-spring ryokan in Japan just became easier
Light meals ("glamping curry", udon noodles or a beef-on-rice bowl) are available 24 hours, and toasting marshmallows on sticks over the open fire is a popular pastime. Reserva­tions can also be made for lunch or an evening meal at Cloud Kitchen, where guests can make pizzas from a range of local ingredients and then cook them in a Dutch oven.
For anyone who has had enough of the outdoors for one day, Grill Dining serves a five-course extravaganza. The chef helps diners grill their chosen cuts of meat, which go extremely well with the wide selection of Yamanashi prefecture wines.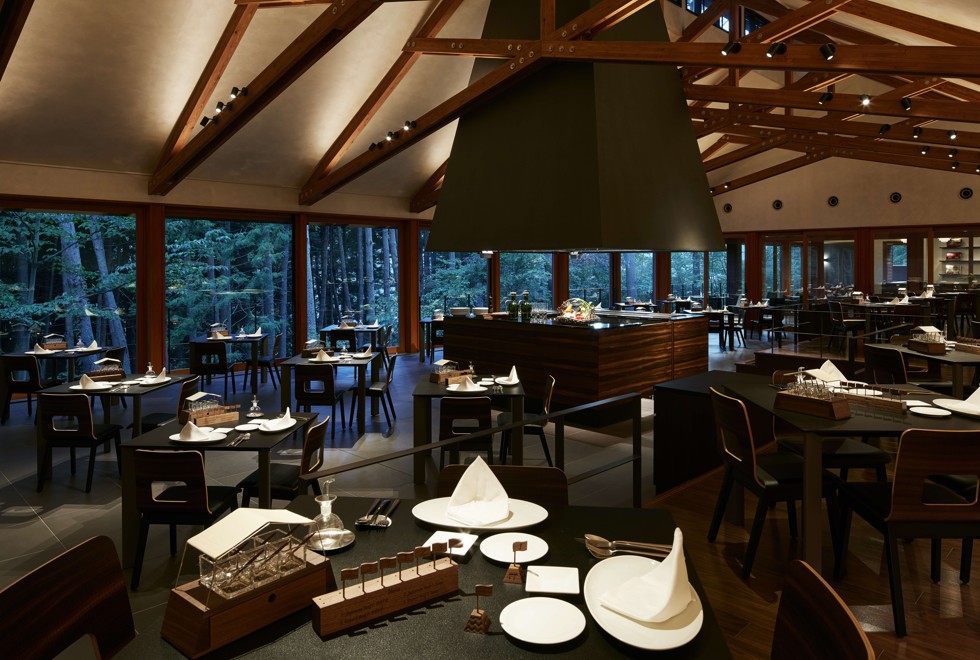 So does glamorous camping come at a glamorous price? Two-person rooms start at 54,000 yen (HK$3,725) per night, including tax and a 10 per cent service charge. Meals are extra, with dinner at Grill Dining costing 7,000 yen per person, and a box breakfast 2,800 yen.