On a fine day, the Eluanbi Lighthouse and its surroundings are incredibly peaceful. A few tourists stroll among the low, white buildings and the round tower with its high balcony, in a gently rolling landscape of grass and woods on a headland in Kenting National Park, at the southernmost tip of Taiwan. Yet the tranquillity belies a violent past.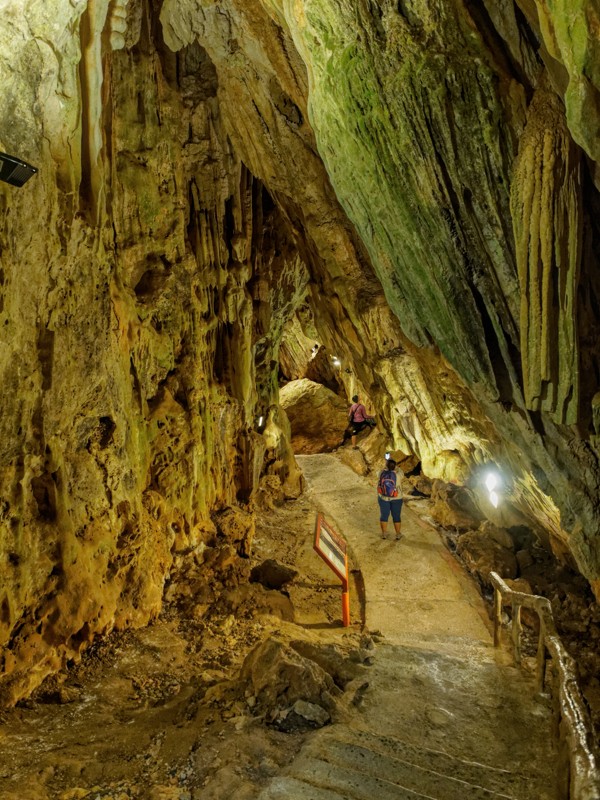 The lighthouse was built to stop shipwrecks caused by submerged reefs. Among the most infamous of disasters to occur here was the grounding of American merchant ship Rover, on March 13, 1867. The captain, his wife and 12 crew initially survived the accident, but when they came ashore, they were set upon and murdered by local aboriginals. Just one Chinese sailor escaped to tell the tale.
The aborigines didn't take kindly to outsiders and, when the lighthouse was built, in the 1880s, it included fortifications. A sign notes Eluanbi was "a unique armed lighthouse in the world", and its walls still have holes through which weapons would have been fired. A moat provided extra protection.
The shore is a platform of coral reef that's been raised above the high-tide line – its surface so rough it makes walking across it difficult – and beyond are shallow waters in which new coral grows. The coast roads, villages, coves and beaches in this part of Kenting are best explored by bicycle. Inland and uphill, the Kenting National Forest Recreation Area, Taiwan's only tropical botanical garden, is better explored by foot.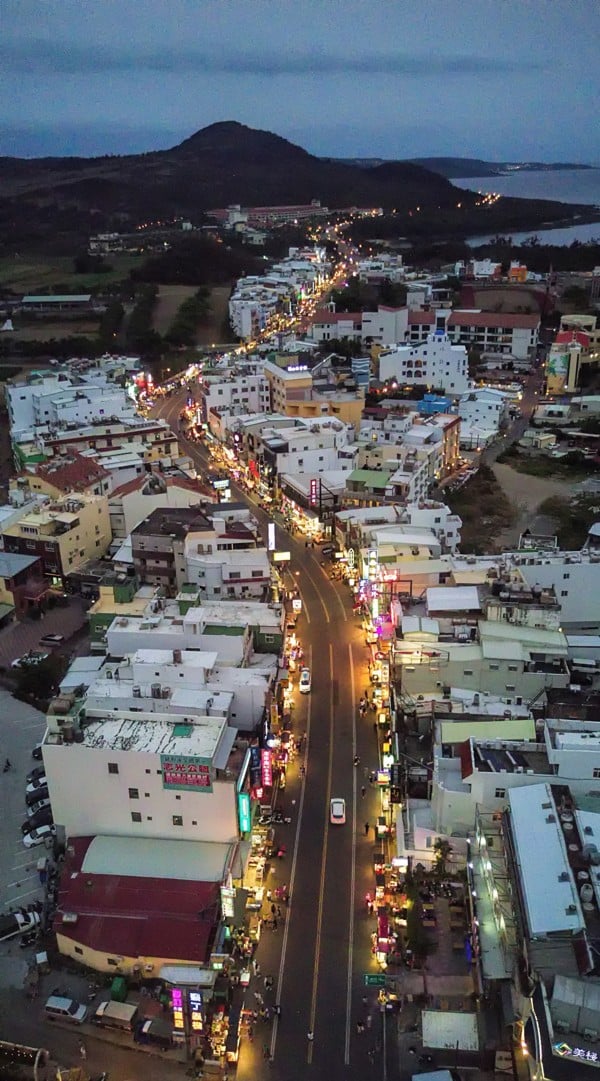 I expect tropical lushness, but the forest is relatively sparse; even its so-called "giant" trees would be dwarfed by a typical Hong Kong banyan. Lizards 30cm long, with yellow flashes on their sides, linger by the paths, a family of Formosan macaques feeds in a fig tree bearing round yellow fruit.
A footpath with overhead lighting runs through the 137-metre Fairy Cave, one of several in the recreation area. More a church than the "cathedral" that grand caves are sometimes described as, this boasts several small, rounded stalactites and a coating that gives the walls the texture of the inside of an oyster shell.
How to survive this Taiwanese Lunar New Year fireworks festival – wearing a helmet helps
On the western fringe of the national park, seaside Kenting Street is quiet by day but comes to life in the evenings, when restaurants, bars and stores selling swimming and surfing gear are joined by a multitude of stalls as the night market takes shape.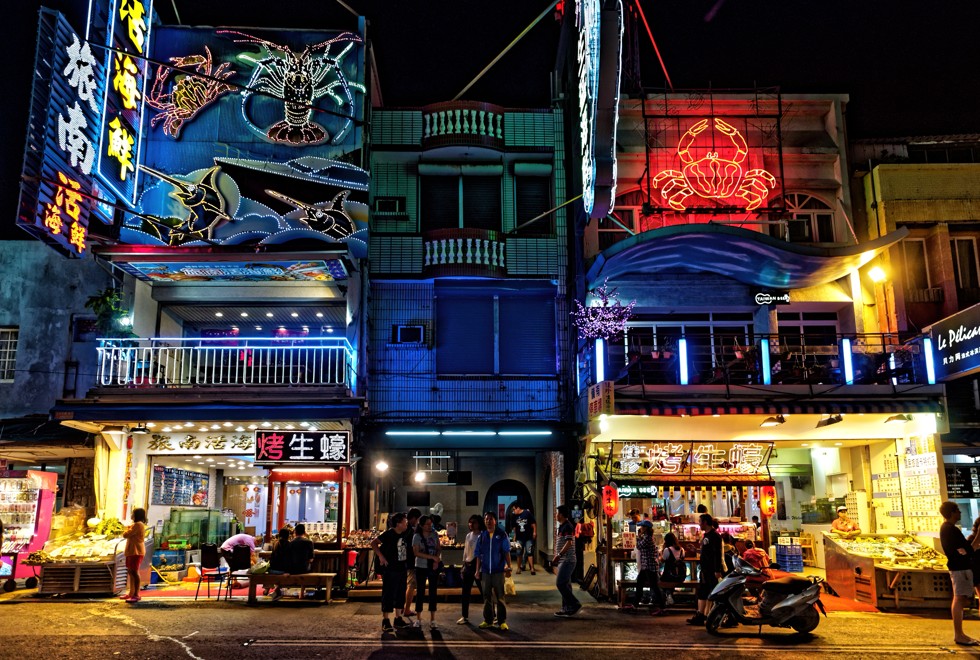 A shirtless young man in a cowboy hat touts leather belts from one stall, a buxom lady serves milk teas from hers. Cheerfully priapic banana-men promote pancakes. Hand-pulled food carts laden with saus­ages, prawns, barbecued meat, pizzas, donuts and eclairs with a choice of fillings put Hong Kong's food trucks to shame.
Taiwan's Taroko Gorge the backdrop for marathon
Throngs of holidaymakers appear and file along both sides of the street, snacking, chatting, enjoying the kind of evening the fun police make impossible in Hong Kong.
The following day, from a table on a quay in the small harbour of Houbihu, we buy tickets for the 2½-hour summer ferry east to Lanyu island.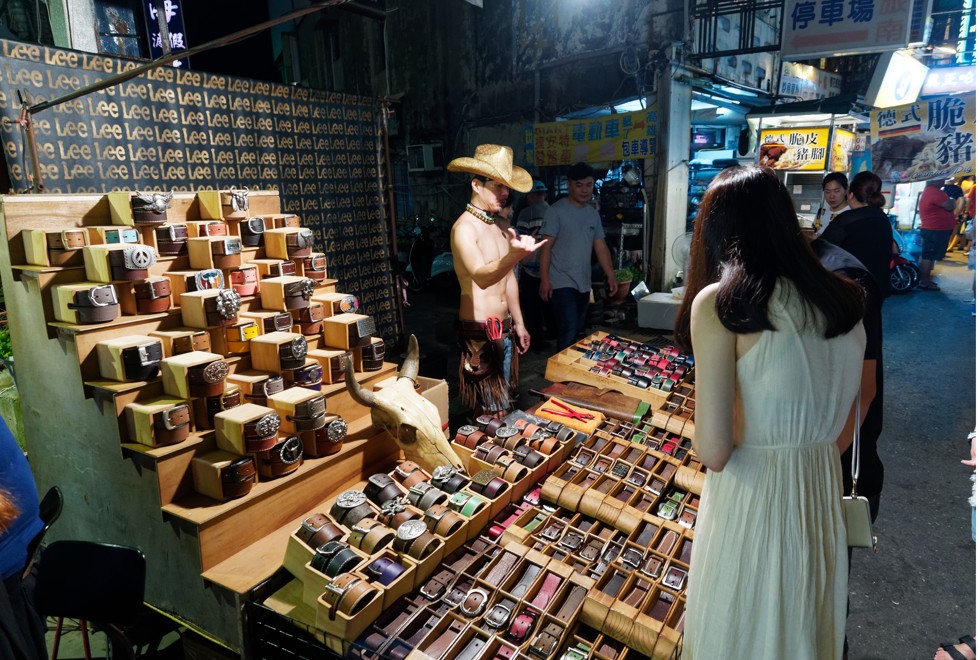 As soon as we disembark, at the quay­side of another small harbour, it's clear we're not in Kenting any more: there's no one waiting to offer transport, accommo­dation ... anything at all.
The coastguard office doubles as the tourist information centre, and a kindly staff member calls the owner of a homestay, who soon arrives. Her large two-storey home is amid taro fields about 300 metres away and has a handful of visitor rooms.
Taiwan's Hsinchu offers a tranquil respite just an hour from Taipei
There's no public transport here, so our landlady takes us up an alley in the nearest village – little more than a collection of two-storey buildings, a tiny restaurant and a small store strung along the main street – where a friend rents out bicycles.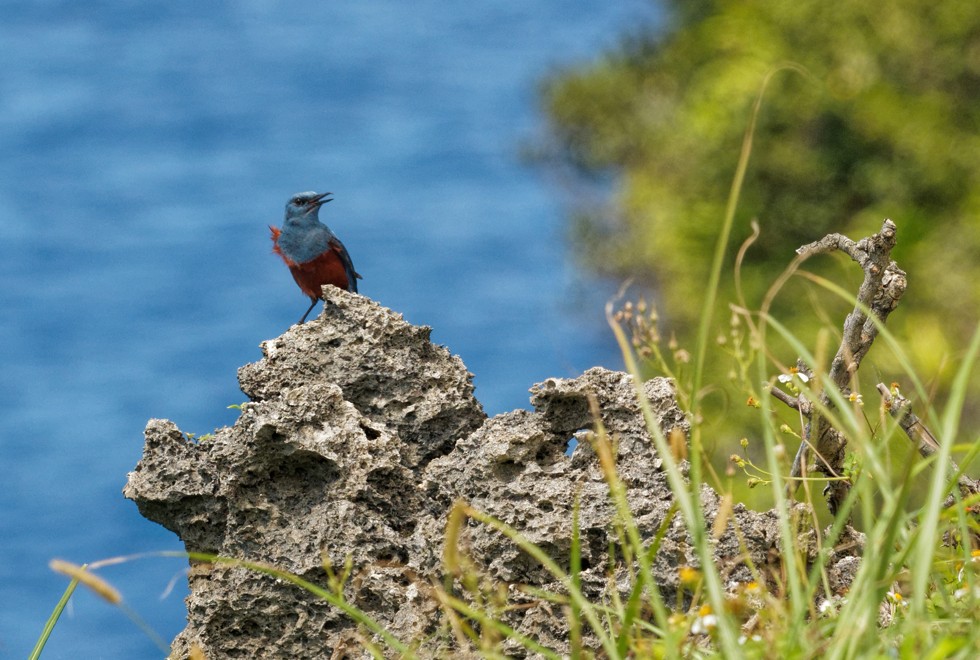 "Lanyu is big – it's 37km around the island," cautions our landlady.
With a hilly interior and narrow coastal zones, Lanyu is volcanic. Its lush green slopes make it feel like a Hawaiian island; indeed, the Yami people are closer to Polynesians than they are to Han Chinese.
Beitou in Taiwan is a peaceful antidote to hectic city life
The coast road takes us south past a craggy headland, alongside a slender air­strip and through a couple more villages. While tourism is a significant source of income here, there are only a few cafes and places in which to stay – mainly serving the groups of Taiwanese we encounter, touring the island on motor scooters, and divers drawn by clear waters full of marine life.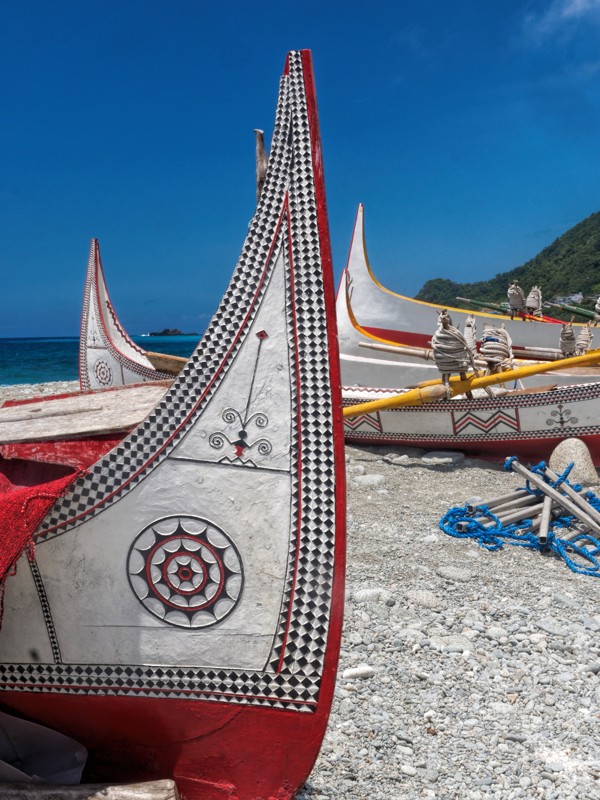 The next morning, I'm up early to cycle to the best birdwatching spot on the island: a ravine beneath Zhongai Bridge that's covered in steamy jungle, where I hear birds but see very few.
Divecube, Asia's only hotel where you can learn to freedive
Just to the south, I turn onto a headland, following a path to a vantage spot atop cliffs that have been sculpted by the elements to create sea arches and structures with names such as Old Man Rock.
Further along, lying on a beach are traditional wooden canoes, gleaming white with keels painted a bright red with intricate black patterns. They look barely adequate for fishing trips, yet Polynesians must have once used similar vessels to colonise this and other Pacific islands, a far cry from the high-speed ferries that now connect Lanyu to the outside world.