There were no low-cost airlines when poet T. S. Eliot observed that "The journey, not the arrival, matters".
Flying might be faster and may some­times work out cheaper but, for unhurried train buffs, it's all about the spectacular vistas, extra legroom and freedom to arrive at the station minutes before departure.
No one tells you off for packing too many toiletries or insists you remove your belt and shoes and take your laptop out of its case. Seat configurations encourage conversation, and when was the last time someone worked their way along an aeroplane aisle banging a tambourine to raise money for college fees?
All aboard the Tsar's Gold luxury train from Mongolia to Moscow
Here are seven Asian rail trips you'll remember for a lifetime – which is not a phrase often associated with a journey that begins at Chek Lap Kok.
1 The Trans-Siberian
Booking the ultimate bucket-list train trip boils down to three key decisions and starts with the route. The Trans-Siberian Railway snakes 9,258km across Russia, from Vladivostok to Moscow, while the shorter but more popular Trans-Mongolian line runs from Beijing to Moscow via Ulan Bator. There's also a Trans-Manchurian option.
The good, bad and ugly sides to being a tourist in Moscow
The next consideration is comfort: proletariat or pampered? Ordinary Russian and Chinese trains aren't exactly luxurious, but fares are reasonable. If you're feeling flush, see if you can snag a suite on the Tsar's Gold, a private train that thinks it's a five-star hotel.
The final decision is where to break the journey. Only a masochist spends seven days and nights slogging through Siberia without a single stopover. Perhaps combine a stay in Mongolia's Gobi Desert with a sojourn in agreeable Irkutsk and a side trip to spectacular Lake Baikal, the world's largest freshwater lake.
---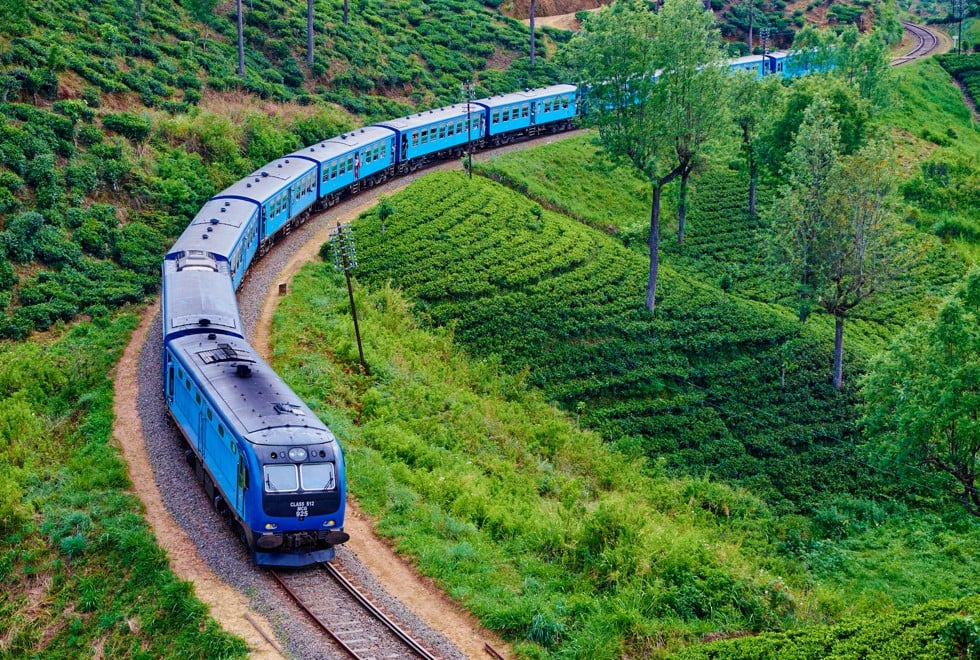 2 Hill Country Train, Sri Lanka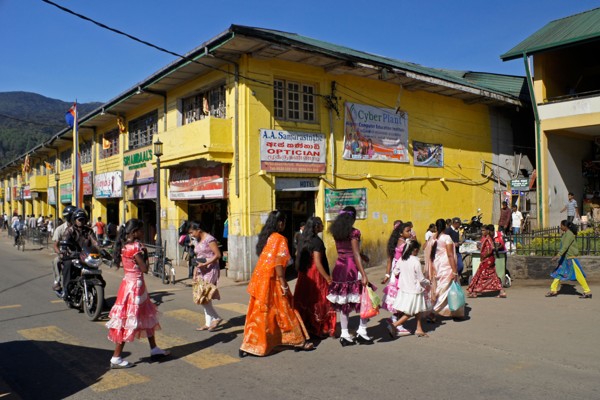 The first thing you notice on the clammy hill country train from Colombo Fort to Nuwara Eliya is how unfit for purpose the wheezing wall-mounted fans are. Before long, however, passengers are pulling on extra layers of clothing in an effort to keep warm.
Tea estates, surging waterfalls and dense pine forests punctuate a four-hour climb of almost 1,600 metres. Buzzards and egrets hover; bright green bushes corduroy the hills and those flashes of pink and orange are the saris of Tamil tea pickers.
Motorbike heaven: Sri Lanka's laid-back and friendly southern coast
As the rickety train zigzags ever upwards, blind accordionists, food hawkers and nimble-fingered tambourine players work the aisles. Dubbed Little England, misty Nuwara Eliya is a colonial time warp of mock-Tudor timbering, golf courses, billiards rooms and cosy fireplaces.
---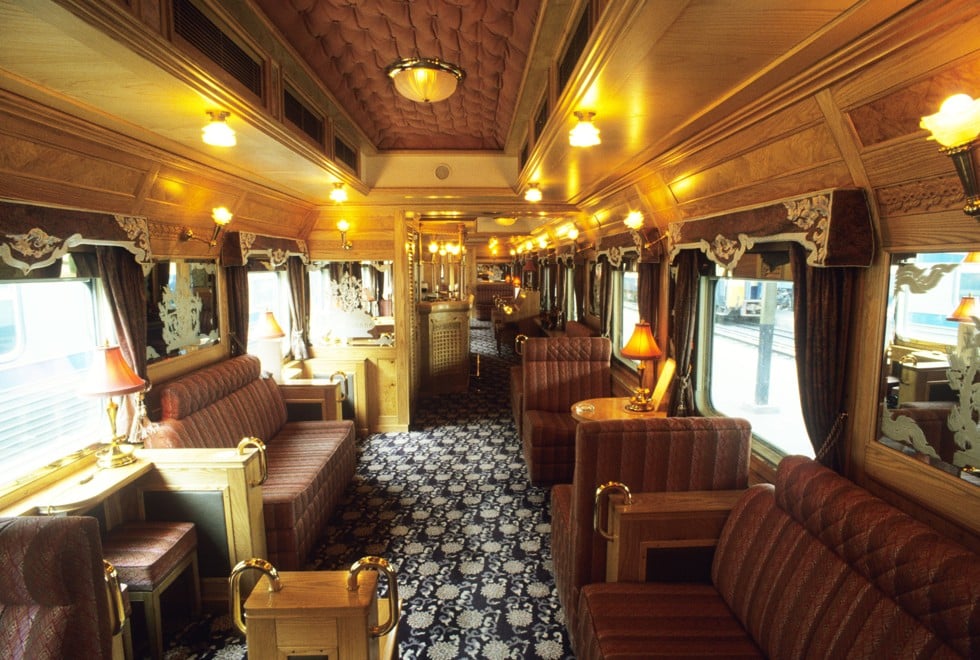 3 Eastern & Oriental Express
If the Sri Lankan ascent sounds a little rough around the edges, consider booking a suite on the Eastern & Oriental Express, one of the world's most luxurious trains. Smartly uniformed stewards cater for passengers' every need and magically trans­form day cabins into sumptuous sleeping compartments.
Five of Singapore's best boutique hotels, from relaxing retreats to urban bases from which to explore the city state
The elegant restaurant car recaptures a 1930s ambience, a resident pianist tinkles the ivories in the Bar Car and the observation carriage veranda is the perfect place in which to sip cocktails as the train clickety-clacks between Bangkok and Singapore.
A number of tours are available with local historians offering enlightenment. Go off the rails with a cruise on the River Kwai or a guided tour of colonial Penang, or simply enjoy the passing scenery from the comfort of the train.
---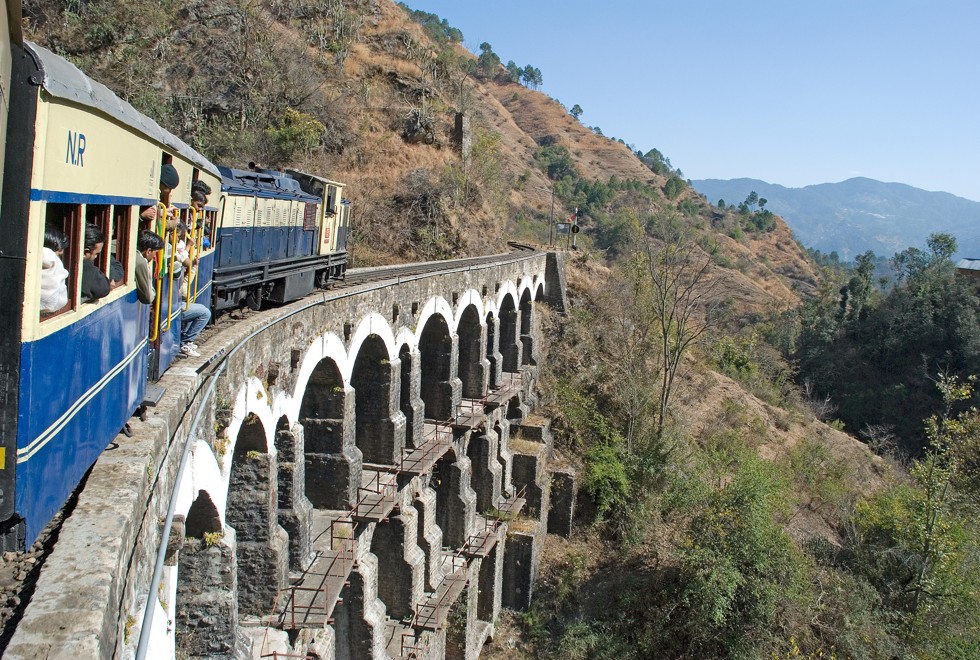 4 India
The largest railway network in Asia throws up a lifetime's worth of possibilities. If you have 82 hours to spare, there's the weekly service that runs from Dibrugarh, in the northern province of Assam, to sweltering Kanyakumari, on India's southern tip, a distance of 4,233km. For something less arduous, take the toy train that huffs and puffs its way up from the plains of Kalka to the former British Himalayan hill station of Shimla in five hours.
Beach hopping in Goa, India's colourful smallest state (just mind the coconuts)
If it's exclusivity you're after, the luxurious Palace on Wheels and Maharajas' Express both offer an insight into how Indian nobility once travelled. Alternatively, create a DIY two-centre holiday by combining comfort and speed aboard the Konkan railway, which shuttles along the Arabian Sea coastline between the tourist states of Kerala and Goa.
---
5 Beijing to Lhasa
The dangers of altitude sickness should be taken seriously on the world's highest rail­way. Travellers on the 4,000km line linking Beijing and Lhasa, in Tibet, would be wise to arrange an overnight acclimatisation break in Xining, Qinghai province, before setting out on the second half of the journey across the roof of the world.
A family fly-drive holiday in China: by road to Tibetan plateau
When the train reaches frosty Tanggula Pass, a heart-thumping 5,072 metres above sea level, passengers realise why they had to sign a pre-boarding health declaration. Fortunately, compartments are sealed, pressurised and supplied with oxygen to alleviate dizziness and headaches and have tinted windows to protect against ultraviolet radiation.
Expect soaring peaks, dramatic valleys, snowstorms and plenty of yaks. And if the lofty elevations don't leave you gagging for breath, the toilets will.
---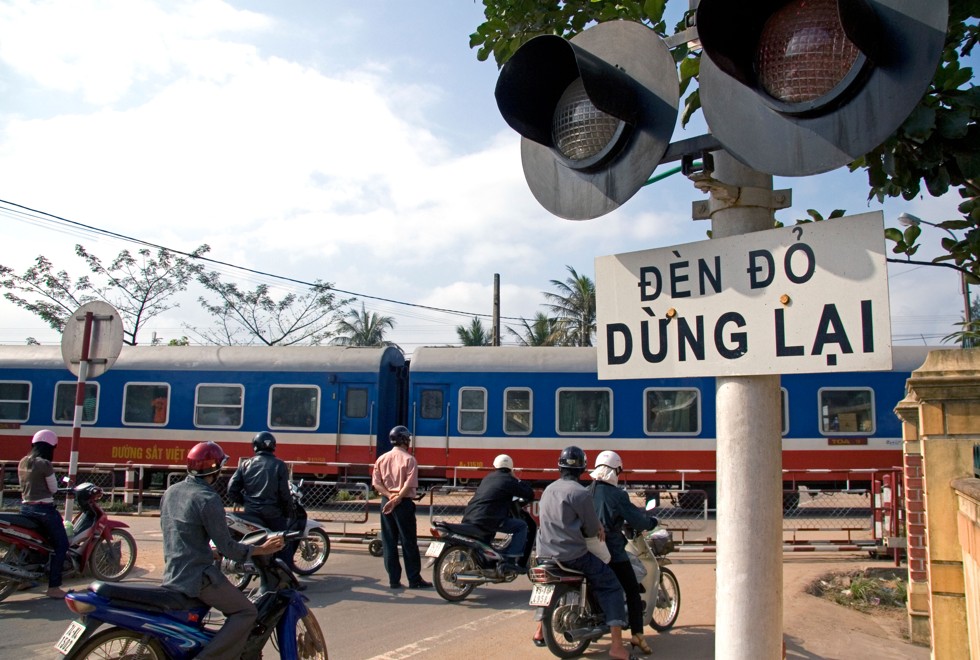 6 Reunification Express, Vietnam
Despite sounding like an idealistic transport initiative, the Reunification Express actually refers to the symbolic repair and reopening of a railway that unites the north and south of Vietnam. Heavily bombed during the war with America, the 1,726km line between the capital, Hanoi, and Ho Chi Minh City (Saigon) can be completed in a 34-hour marathon, but why rush?
Vietnam's Reunification Express celebrates a double anniversary, and keeps getting better with age
Stopover options include the imperial city of Hue, the French colonial port of Danang and the ancient settlement of Hoi An. Sun worshippers have 6km of creamy sands to choose from at Nha Trang and can chill in the delightful hill station of Da Lat, Vietnam's City of Eternal Spring.
---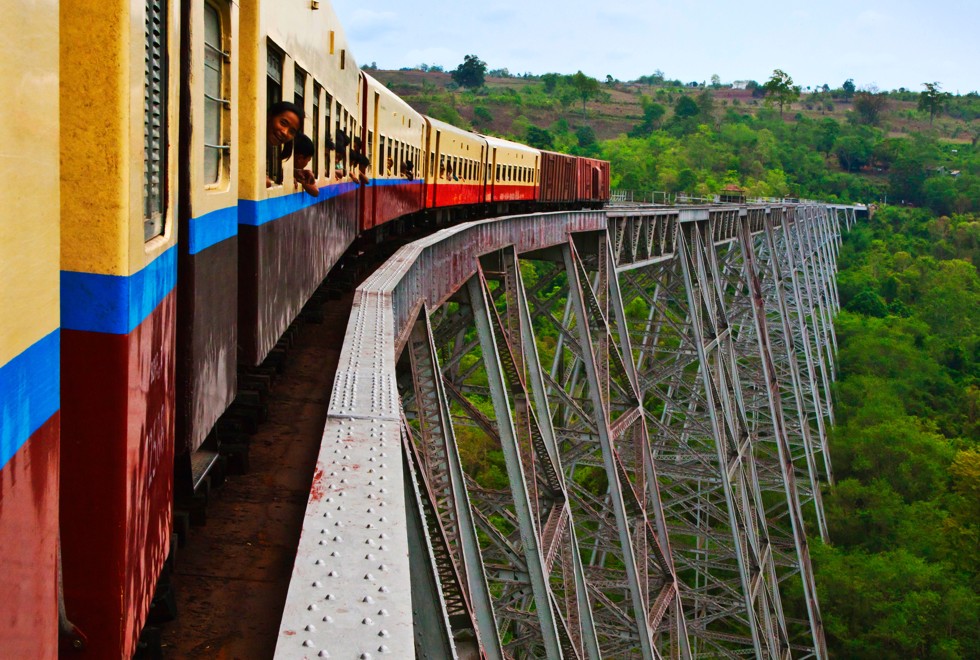 7 Pyin Oo Lwin to Hsipaw, Myanmar
Travellers looking for a less touristy trekking experience than the hills of northern Thailand are finding their way to Hsipaw, in Myanmar's mountainous Shan State. The scenic 100km ride from the breezy former British hill station of Pyin Oo Lwin takes upwards of seven hours and requires reserves of Zen-like patience.
Why Myanmar by train is a bumpy bargain ride
Railway engineering enthusiasts leap out of their seats as the dilapidated train edges across the Gokteik Viaduct, described by travel writer Paul Theroux as a monster of silver geometry. The steel trestle bridge was the world's largest in its day and was built to last 100 years. That was 117 years ago.