What is it? Venissa is an unusual concept in one of the world's most popular destinations, Venice.
Some 30,000 tourists stream into the not-so-Serenissima each day, but this resort is located on a peaceful island, Mazzorbo, with just 300 inhabitants, in the middle of a magi­cal lagoon.
Venice's Piazza San Marco and Doge's Palace are just a 30-minute boat ride away, and even closer are the popular islands of Burano; Murano, and its glass-blowing workshops; and Torcello, with its Byzantine cathedral.
Wine has been made here for more than 2,000 years, but the endeavour had all but died out until the Venissa vineyard was planted 10 years ago, around Mazzorbo's ancient campanile bell tower. The resort has grown up amid the vines, offering a chic retreat, not far from the Italian city's ever maddening crowds.
Is Mazzorbo really that quiet? Absolutely. But that's the key attraction. In the morning, while crowds flood into Burano, which is connected to Mazzorbo by a wooden boardwalk, take the almost empty ferry into Venice and sightsee at leisure. Sail back in the evening, when the islands are deserted.
Enjoy fabulous sunsets over the lagoon's unspoilt wetlands, join Burano's fishermen for a Spritz at their raucous water­ing hole, the Bar Sport, and wander through bucolic Mazzorbo as far as the 8th century Santa Caterina church, once a favourite haunt of British prime minister Winston Churchill, who liked to paint watercolours here.
Venice in winter is a hazy, horde-free, living watercolour
Who is behind the place? This is a labour of love of Gianluca Bisol, whose family has been making prosecco in the nearby hills of Valdobbiadene since 1542. A man with a mission, he planted a vineyard here of the almost extinct lagoon grape dorona, reviving the legendary wine of the doges of Venice.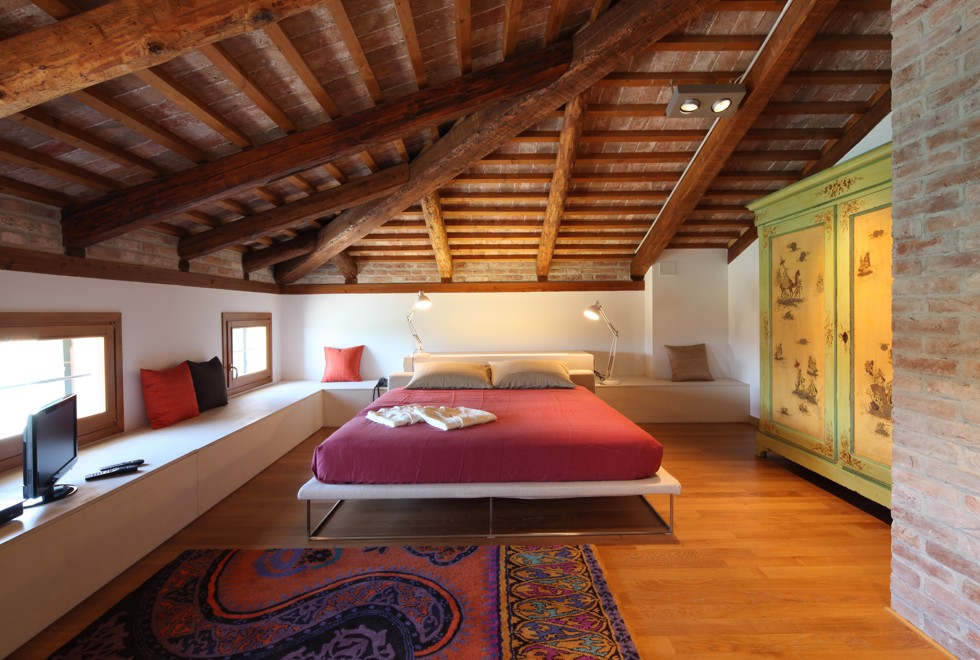 What does the resort look like? Abandoned farm buildings and a red-brick wine storeroom looking out over a narrow waterway and neighbouring Mazzorbetto island have been transformed into a chic six-bedroom hotel.
Rooms are minima­list but comfy, with avant-garde Italian designer furniture and lighting, while the ground floor has been given over to a cool lounge and wine bar, with a casual, contem­porary osteria.
The surprises start when you walk out of the back door, into the romantic, flower-lined vineyard, lush vegetable gardens and a fine-dining restaurant.
The good, the bad and the ugly sides of Venice: how to get the best out of your visit
What if Venissa's rooms are all booked? The Bisol family have recently bought and renovated five brightly painted houses on Burano. In Casa Burano, as the whole is known, guests can choose between a dozen luxury B&B rooms and suites.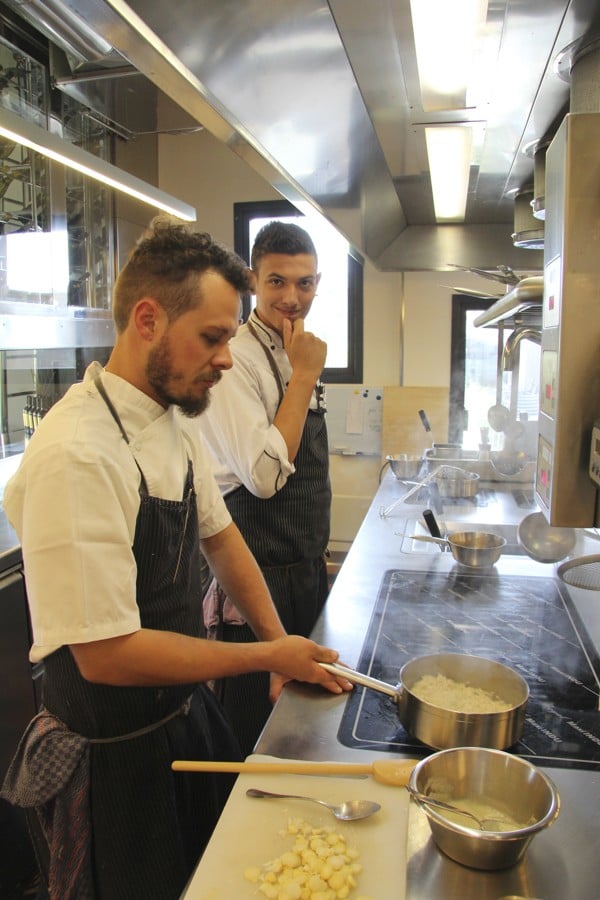 Is the food good? It's fabulous; light, creative one-Michelin-star cuisine, served in a contemporary, glasshouse-style dining room overlooking the vineyard and vegetable garden, to where cooks scurry from the kitchen to pick fresh herbs.
Crowned Italy's best young chef, Francesco Brutto favours a zero-carbon-inspired menu centred on fish, other seafood and vegetables fresh from the lagoon and its islands: crunchy castrauri baby artichoke, deep-fried moeche soft-shell crabs, line-caught sea bass or red mullet and wild duck delivered by local hunters during the game season.
Go all James Bond at the JW Marriott Venice Resort & Spa
And the wine? Tasting a glass of luscious, golden Venissa is an experience in itself, with just 4,000 bottles produced each year, while the restaurant's excellent sommelier proposes an innovative pairing menu that heavily features – surprise, surprise – Bisol's own prosecco. Wines from the nearby hills of Slovenia, Sicilian vintages and even artisan beer also feature.
Posh Venice hotel Villa F ideal for celeb spotters and thrill seekers alike
How much does a room cost? Room rates start at €180 (HK$1,640), including breakfast for two.