THE GOOD
Tibetans know it as Chomolungma and it's Sagarmatha to the Nepalese. Exact translations are as elusive as a yeti and vary from "brow of the sky" to "goddess mother of the Earth" or simply "the mountain so high that no bird can fly over it".
The British took a less evocative approach and named the world's highest mountain after George Everest, surveyor general of India from 1830 to 1843. Before that, the colonials knew it only as Peak B.
There is similar disagreement over its exact height, particularly after an earthquake in 2015. The officially recognised figure is 8,848 metres, about 16 times the height of Victoria Peak in Hong Kong.
The allure of climbing Mount Everest
In 1953, Edmund Hillary and Sherpa Tenzing Norgay became the first explorers to reach the summit of Mount Everest and, epitomising the mountaineering community spirit of the time, agreed not to reveal who actually set foot on the top first.
Tenzing's legacy is that about 10,000 Sherpas are employed in Nepal's mountaineering and hiking industry, earning wages well above the national average. And for good reason. They plan routes, haul ridiculously heavy loads and prepare meals in the most challenging of conditions, all to help their clients fulfil the ambition of a lifetime. They also save lives; carrying down the injured and assisting those suffering from altitude sickness.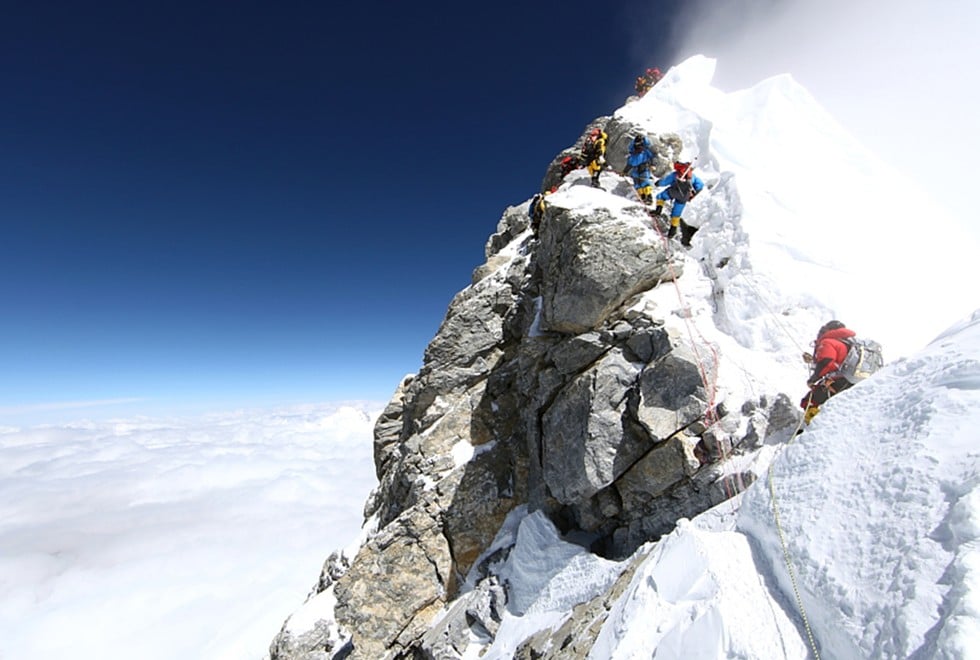 Thousands of foreigners are irresistibly drawn to the Everest region each season. Many fly from Kathmandu to Lukla Airport, constructed by Hillary in 1964 after he purchased a patch of steeply sloping land and recruited villagers to flatten the site by performing a traditional foot-stomping dance.
From Lukla it's a 10- to 14-day trek to the south base camp, which is an adventure in itself. Routes lead through forests and flower-filled meadows, past pretty Sherpa villages and remote Buddhist monasteries festooned with fluttering prayer flags. Overnight stops are at rustic tea houses surrounded by mesmerising Himalayan pinnacles.
How rush by Hongkongers and others to climb Everest is changing the mountain
Mountaineers choose from two main routes: the southeast ridge and the north ridge. It might take hikers two weeks to reach the south base camp but climbers and sightseers can now drive all the way to the north (Tibetan) base camp on a newly sealed road in a fraction of the time.
Modern hotels with Wi-fi and hot water are available in the nearby Gangkar township and work on a string of restaurants, shops and a mountaineering museum is due for completion in 2019. There will also be a helipad to help rescue injured climbers and victims of avalanches.
THE BAD
If the rulers of the Raj had been a little more enlightened, the world's highest peak would be known today as Mount Sikdar. George Everest, reputedly the most ill-tempered sahib in India, has gone down in history while Indian mathematician Radhanath Sikdar – the man who actually calculated the height of Mount Everest – is largely forgotten.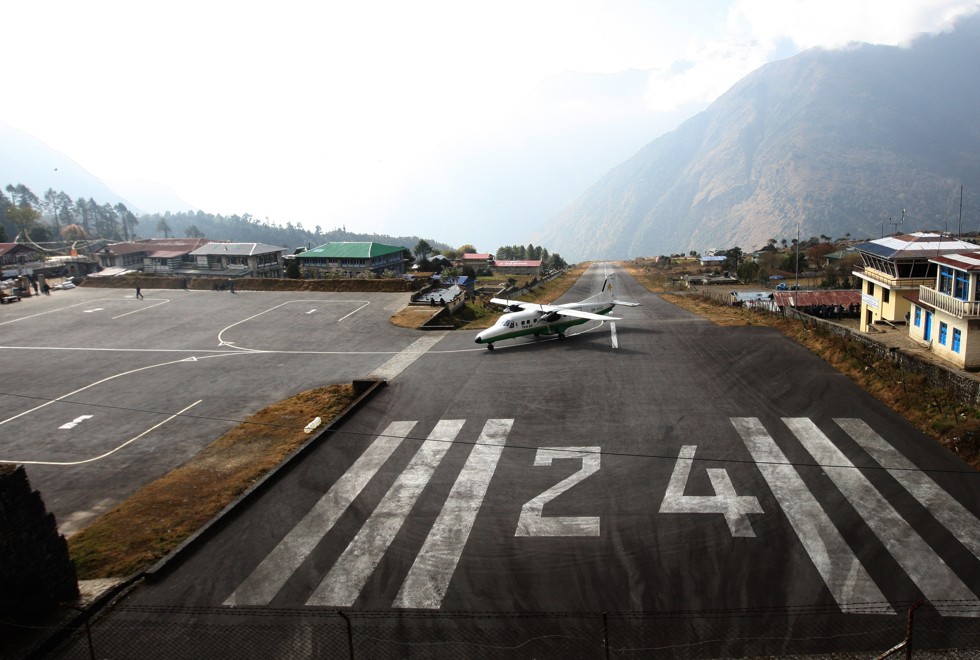 Good luck at Lukla. The tiny airport is regularly described as the world's most dangerous and the final descent is not for the faint-hearted. Strong winds buffet planes, razor-sharp Himalayan peaks are almost within touching distance and pilots have to somehow land on a steep runway that is only 527 metres long. (The runways at Chek Lap Kok are 3,800 metres.)
In 2008, a crash landing resulted in the deaths of 18 passengers and crew, and two pilots perished in a similar incident in May 2017.
Those on terra firma aren't necessarily any safer. More than 290 people have died trying to climb Everest since 1921 and an estimated 120 dead bodies still litter the mountain. Earlier this year, Hongkonger Ada Tsang Yin-hung faced criticism for not assisting dying climbers en route to becoming the first Hong Kong woman to reach the summit. The former schoolteacher claims she would have been putting her own life at risk had she stopped to share her oxygen with the doomed mountaineers.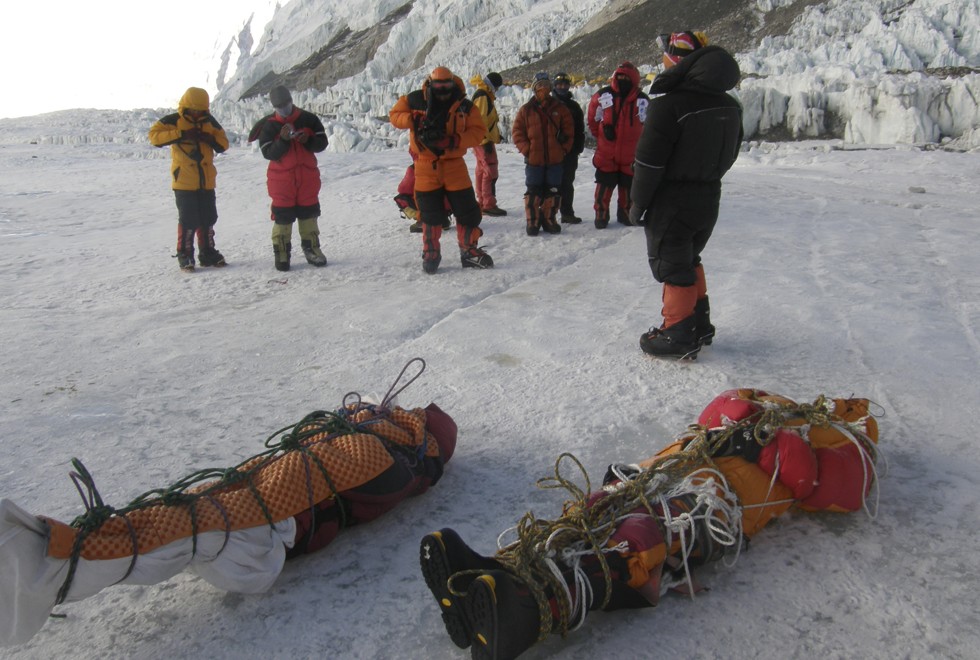 The continuing commercialisation of the mountain's Tibetan side dismays purists who fear north base camp will become an upmarket hangout for wealthy non-climbers and coach tourists. (Is the helipad for rescue operations or sight­seeing flights?)
The Nepalese side of the moun­tain is hardly an unspoiled eco-paradise, either. High-season bottlenecks have become the norm as hundreds wait in line, sometimes for hours, to negotiate dangerous sections. And as increasing numbers of adventurers add an Everest ascent to their bucket lists, waste disposal has reached a tipping point. Literally. Oxygen cylinders, food cans, tents and other equipment from previous expeditions litter the landscape along with human excrement and used toilet paper.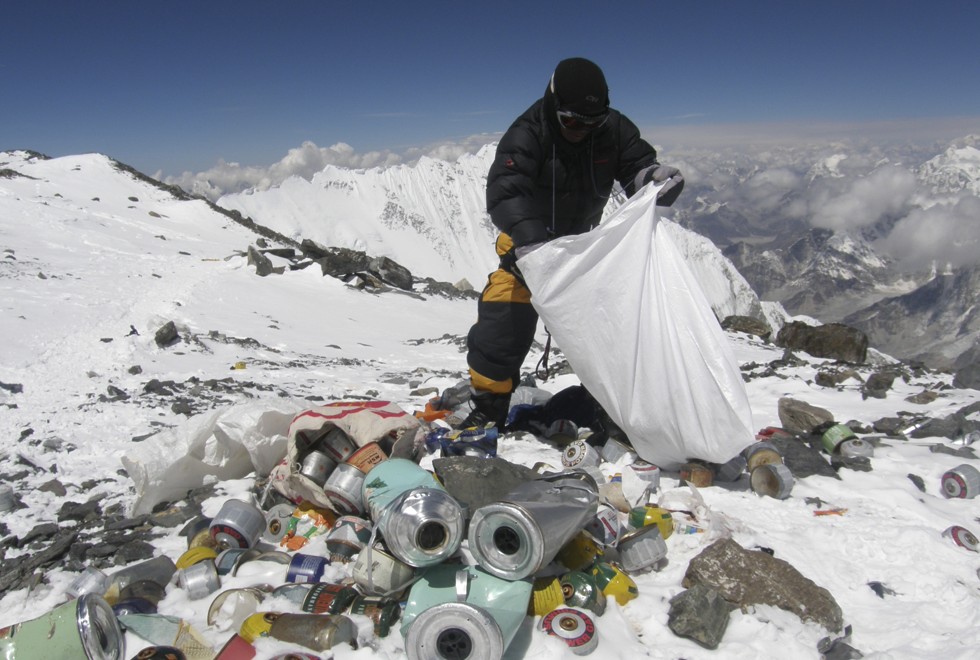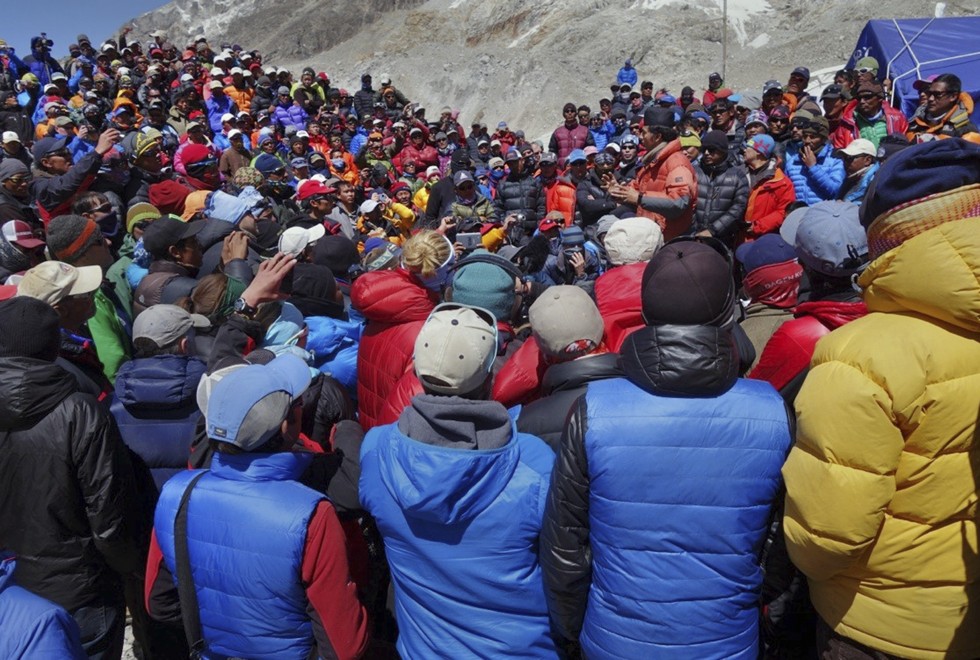 THE UGLY
Despite putting their lives on the line, Sherpas often feel ignored and unappre­ci­ated, particularly by their own govern­ment. When a giant column of ice broke away in 2014, killing 16 Sherpas, there was no official statement of condolence from Kathmandu and minimal financial help for bereaved families. As a result, porters refused to go back on the mountain for the remainder of the season. All expeditions were cancelled and wages forfeited.
In 2015, a major earthquake hit Nepal killing almost 9,000, mainly poor villagers. It triggered an avalanche that swept through Everest Base Camp killing 19 people including 10 Sherpas. Climbing was cancelled for the second year in a row.