What is it? Hobart's newest luxury accommodation, and the world's first "storytelling hotel", according to its owners.
Back up a second. What exactly is a storytelling hotel? Good question, and one Australians have been scratching their heads over since the project was announced. Tasmanians have a reputation for oddball initiatives and the name alone of this project hints at something unconventional. With Federal Group's clout attached, expecta­tions have been high: the masterminds behind seven-star Saffire Freycinet (two hours up the road) would surely produce Tasmania's next big luxury success, locals reasoned.
So, what's it like? Allow us to answer that with a story: in the early 1800s, this pristine island was considered the loneliest place on Earth. Britain's worst criminals were sent here, ostensibly to contemplate their crimes but really to establish colonial rule and carve a new civilisation out of an isolated wilderness. Tasmania would become the home of a frontier town, Hobart, which attracted scoundrels and saints – personalities as extreme as the circumstances.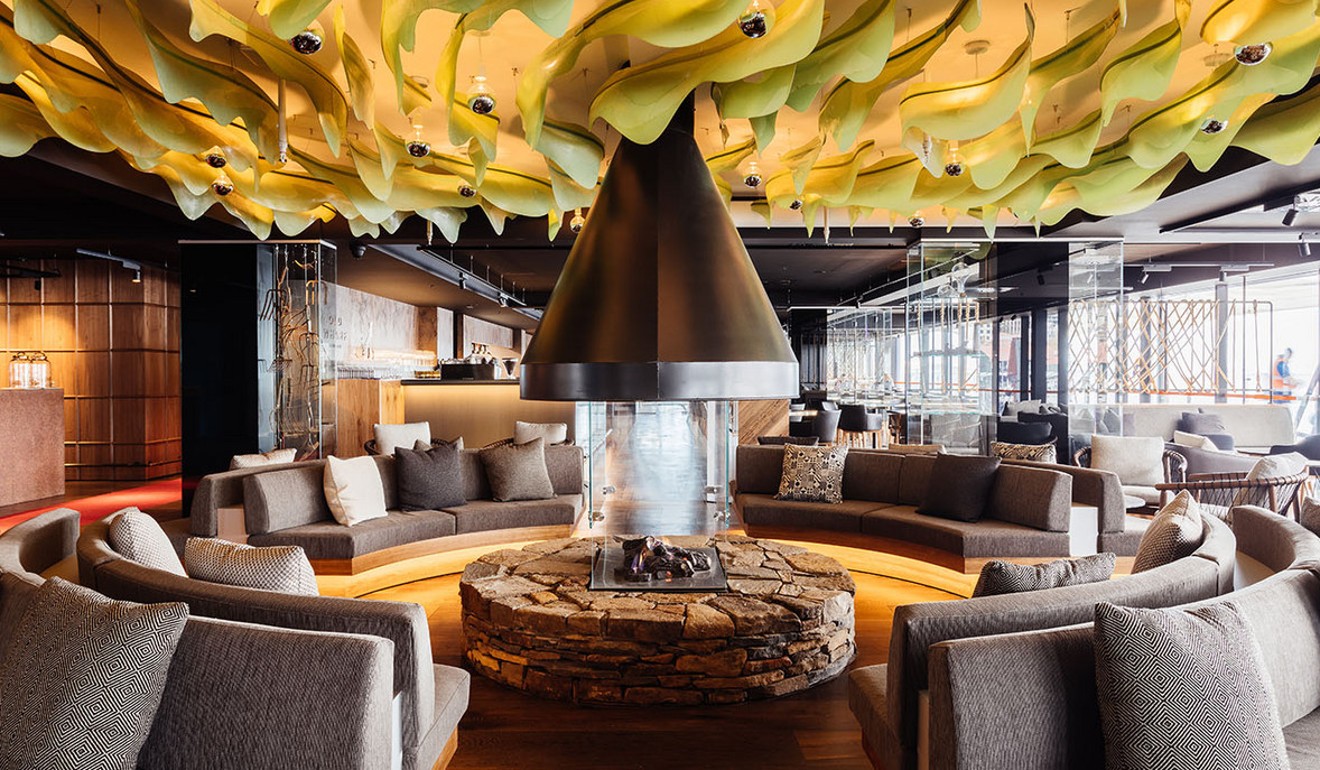 Five generations later, Tasmania might more often be associated with its revolutionary art museum, Mona, but outlandish travel experi­ences are a direct result of the unusually high number of rule breakers, trailblazers and convention-defying creative types who live here. Filled with characters of all colours, Tasmania was always going to be a breeding ground for larger-than-life stories. MACq01 has merely taken this cultural trait and woven it into a hotel experience both luxurious and playful.
Mona, a privately funded museum, is drawing tourists to Tasmania
Walls are inset with precious trinkets. Lifts play looped re-enactments of historical stories. There are other cute touches, but the "story­telling" concept is perhaps best captured by MACq01's 114 suites. Over 18 months, the hoteliers dug up the most outlandish (but true) stories starring Tasmanian folk, and a short summary of one – along with a picture of the protagonist – is featured on each suite door.
You might find yourself greeted by the face of convict Mark Jeffrey, who used to rob houses dressed as a ghost, or elderly aerobics queen Sue Becker, whose television show Boomph with Becker was a hit in the 1970s. One suite is dedicated to cricketer Ricky Ponting; another celebrates Thomas Dewhurst Jennings, once the "biggest man in Australia".
Relevant arte­facts, objets d'art, custom-made bedheads and furniture can also be found in the rooms.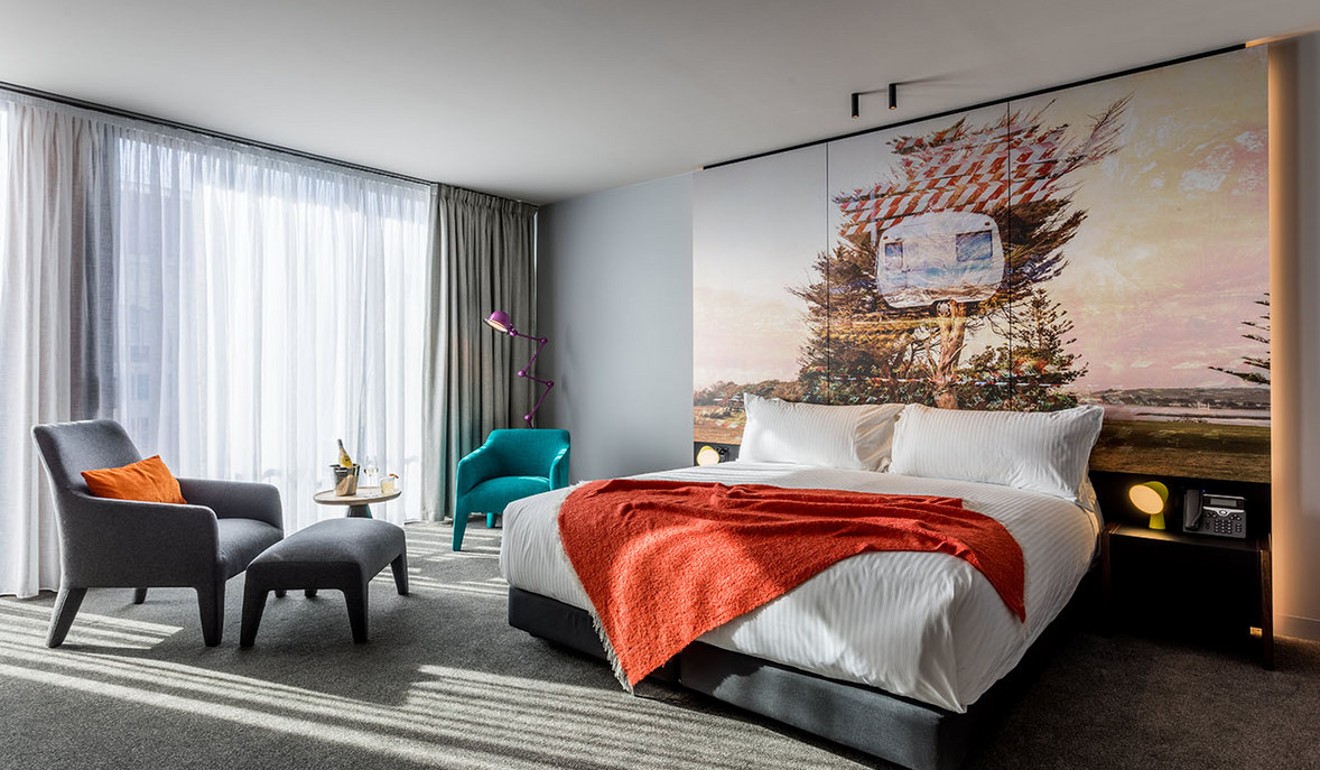 Is it gimmicky? It might have been, were it not for local involvement. Tasmanians are fiercely proud of their home, which has ensured a depth of emotional investment to complement a generous balance sheet.
Admire the striking architecture, incorporating local white cypress pines as homage to the site's previous inhabitant, a shipping shed. Tuck into the near exclusively Tasmanian contents of the mini bar, which includes cashews seasoned with native ingredi­ents, honey drops and a range of artisanal cocktails. Meander the lobby to uncover a wealth of historical artefacts, from kangaroo skins to a Napoleonic sabre. Indeed, the lobby itself is a work of art: its deep-set steel fire, cupped by circular lounges under a whim­sical roof of green "kelp" leaves, was created in consulta­tion with local Aboriginal people, whose stories and artworks also feature prom­inently throughout the hotel.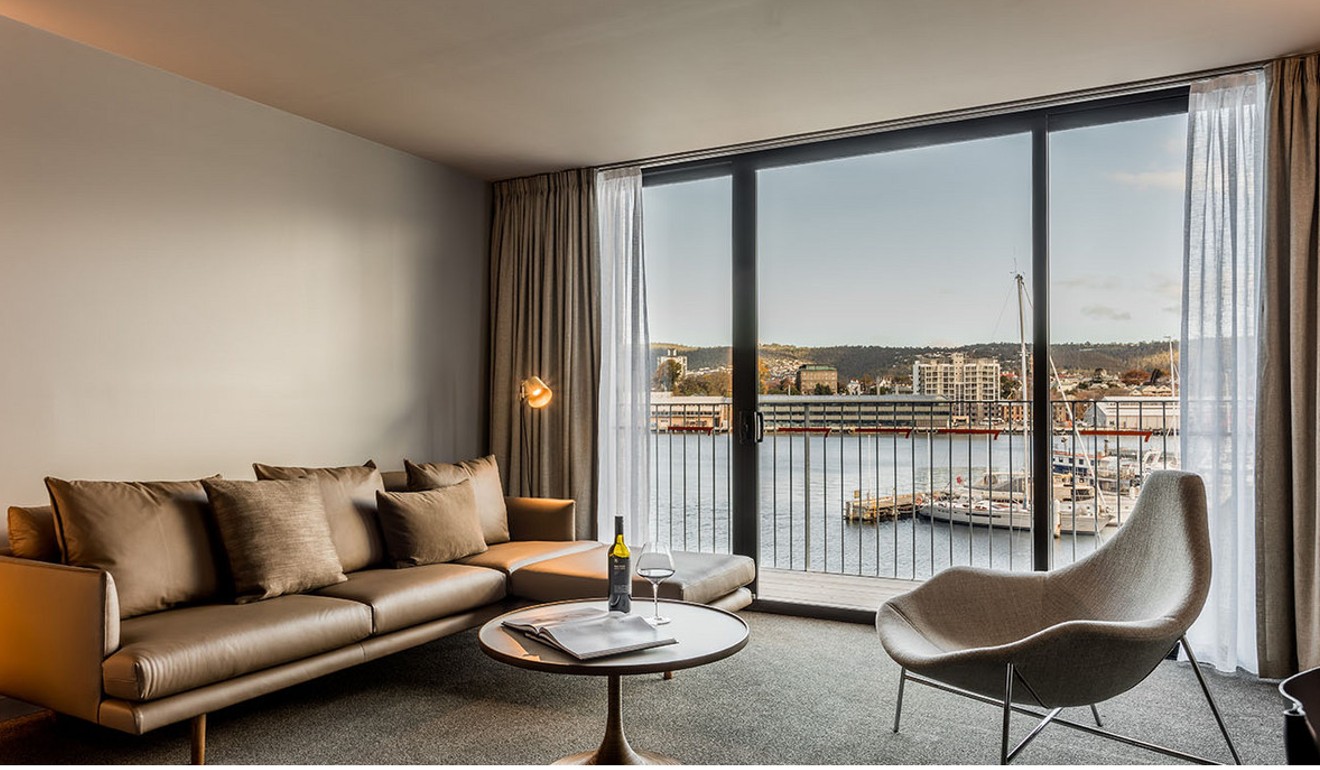 It sounds like interesting place. It is, but it's also a comfortable one that's rich in leather, timber, stone, wood and offers plenty of space. Entry-level suites are a jaw-dropping 48 square metres.
The largesse extends to the on-site restaurant, where executive chef Simon Pockran plates local produce such as Spring Bay mussels and Cape Grim beef with a side of sparkling views and a drinks list offering 17 local gins and 21 regional whiskies.
Bespoke mattresses and local chocolates at turndown complete the deal at day's end, but don't come here to escape your surroundings: this is a place to explore the stories of the area, and perhaps create a few of your own.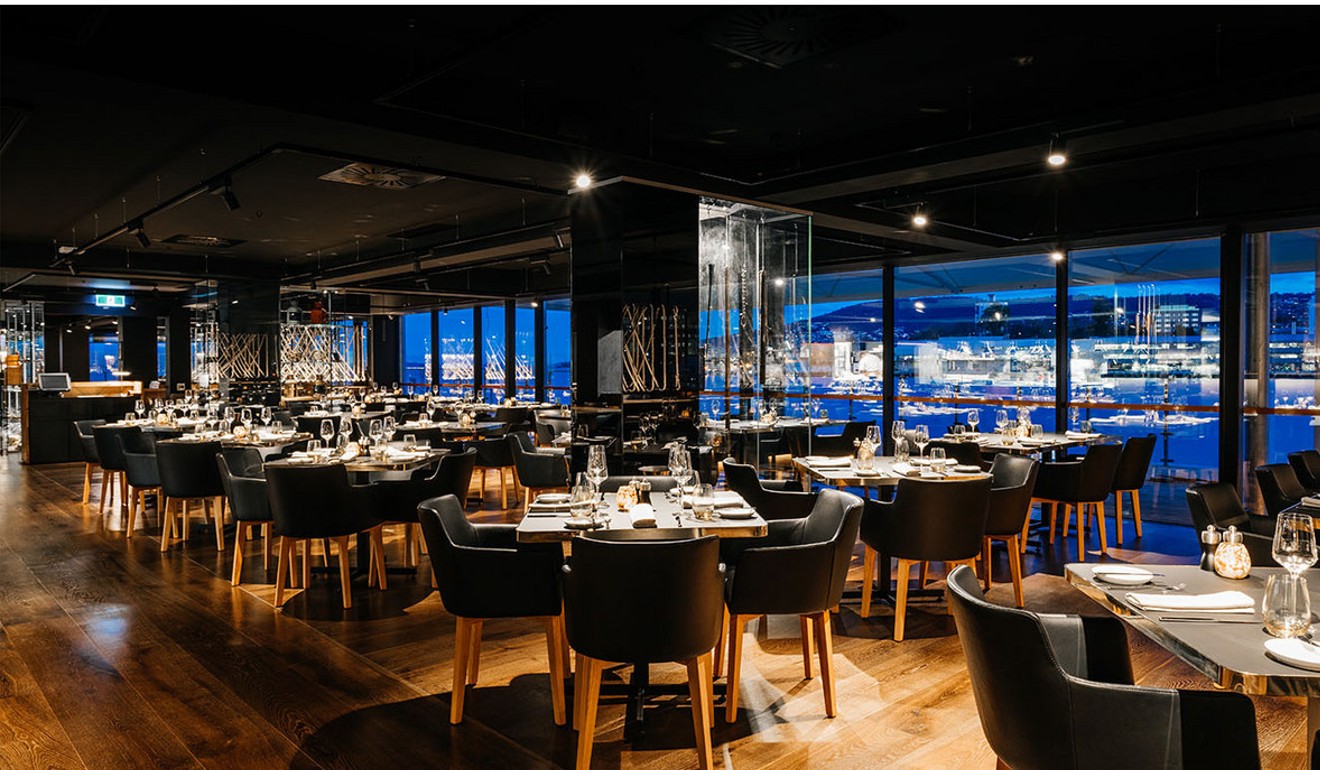 So what's the damage? At the moment, expect rack rates for rooms to range from A$280 (HK$1,745) to A$475 for super­ior waterfront accommodation; and A$510 to A$670 for suites stretching in size from 59 square metres to 79 square metres. Prices vary with the season.