THE GOOD
40°45'13.83"N, 119°16'37.20"W.
With the possible exception of a holographic spandex jumpsuit, few things are more essen­tial for anyone venturing into the featureless Black Rock Desert in Nevada for Burning Man 2017 than the GPS coordi­nates. The summer shindig, which started in 1986 as a low-key San Francisco beach party attended by about 20 free spirits, has become a counterculture juggernaut, drawing "Burners" from every corner of the planet.
This year, the arts gathering (don't call it a festival, there's no scheduled entertainment) runs from August 27 to September 4 and will culminate, as always, with the ritual burning of a giant wooden effigy of a man. Well, not quite always. In 1989, wildfires in California meant police were suspicious of anyone purposely setting things ablaze on beaches, or anywhere else, and so the figure remained unburnt. The search for a new site began and, a year later, about 80 believers made their way to remote Black Rock Desert for the inaugural Nevada Burning Man.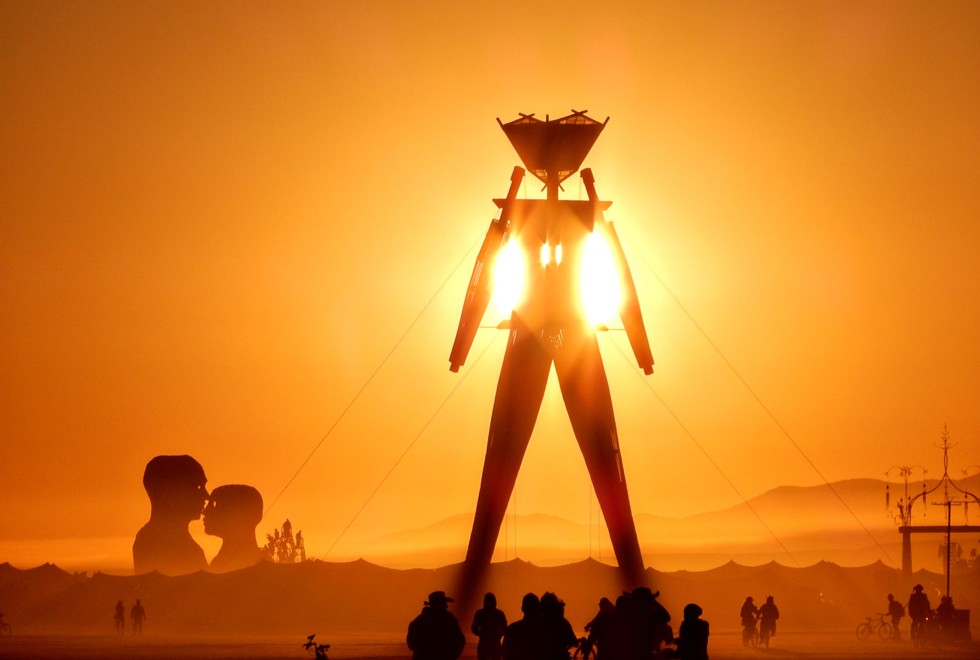 Next week, about 70,000 people will set their satnavs and head into the middle of nowhere in cars, motor­homes and heavily customised mutant vehicles. Some will book flights with Burner Express Air, landing at Black Rock City Municipal Airport, which doesn't exist for the other 51 weeks of the year. An assortment of New Agers, enlighten­ment seekers and weekend warriors (regular 9-5ers) follow directions to a horseshoe-shaped collection of tents and mobile homes built on a huge salt pan, an area of hard, cracked clay, known as the playa. For a few days, the tempo­rary settlement becomes one of Nevada's largest cities.
Celebrities and Silicon Valley entrepreneurs including Jeff Bezos, Elon Musk, Will Smith and Katy Perry have all savoured the Burning Man atmosphere, joining crowds admiring enormous art installations and signing up for yoga classes and hula hoop dancing workshops.
11 exclusive events around the world where you're most likely to spot a billionaire this summer
In 2012, Facebook's Mark Zuckerberg arrived by helicopter and served up grilled cheese sandwiches for a day.
Everyone, regardless of their net worth, is encouraged to bring everything they need to survive for the duration of the event (food, water, shelter, aloe vera gel) and carry it away again, leaving the desert as they found it. Discarded rubbish, or "moop" (Burning Man parlance for "matter out of place"), is a definite no-no.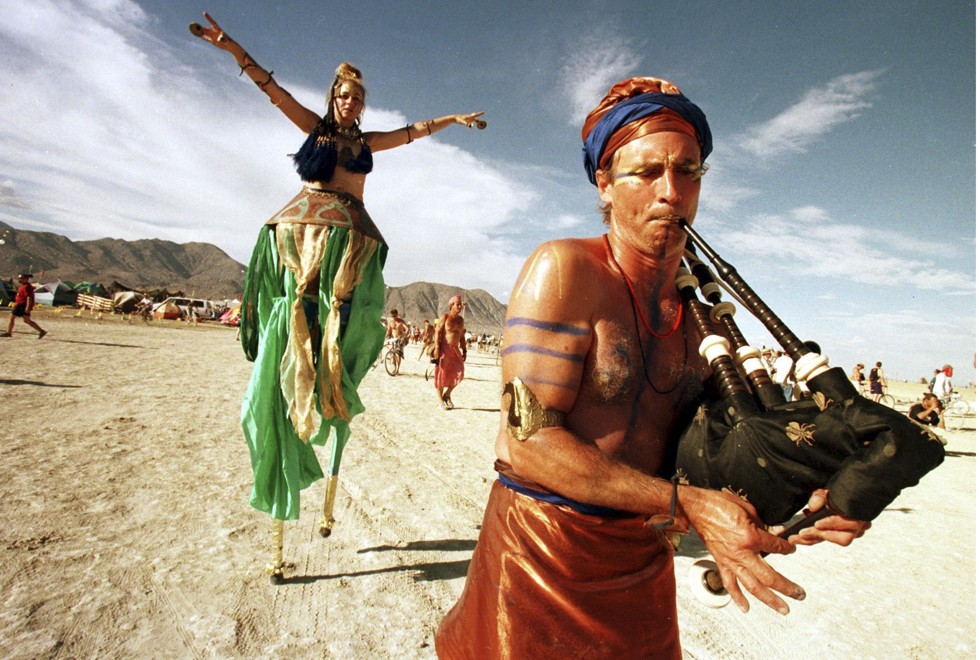 Besides radical self-reliance, the 10 Principles of Burning Man include decommodification, communal effort, radical inclusion and civic responsibility. There is no bartering of goods, instead, items and services such as bike repairs and neck massages are gifted to strangers without the expectation of anything in return. The Hug Deli stall does brisk business, as do booths offering free palmistry and psychic readings. Unconventional weddings (with glow sticks rather than flowers), performing arts and live music occur spontaneously on the playa rather than being organised in advance. Burning Man simply provides the space and support, and leaves performers to get on with it.
Book review: The Art of Burning Man - 16 years of pyrotechnics
Then there are the outfits. Dedicated fashionistas spend months designing avant-garde combinations of fabric, feathers and glitter only to be dismissed as "sparkle ponies", the glamorous but helpless high-maintenance types who arrive ill-equipped to survive the harsh desert environment. Everyone is supposed to be practising self-reliance, remem­ber. For many attendees, the "what to wear" dilemma is solved by dispensing with clothes entirely.
THE BAD
Burning Man co-founder Larry Harvey recalls that in the days before GPS coordinates and mobile phones, it was necessary to give people very precise directions to the site and make sure they knew how to use a compass. Neverthe­less, organisers found themselves performing search and rescue missions when disoriented drivers overshot the camp, ending up miles off course and axle deep in soft sand.
Communications and signposting may have improved over the years but the terrain remains unforgiving. The playa is prone to frequent dust storms that swirl menacingly and coat everything in a fine layer of powder. Face masks and goggles are top of "what to bring" lists, along with sunblock, lip balm and warm clothes. Everyone knows the desert gets as hot as a furnace but plenty of virgin Burners are caught out when the temperature plummets after sunset.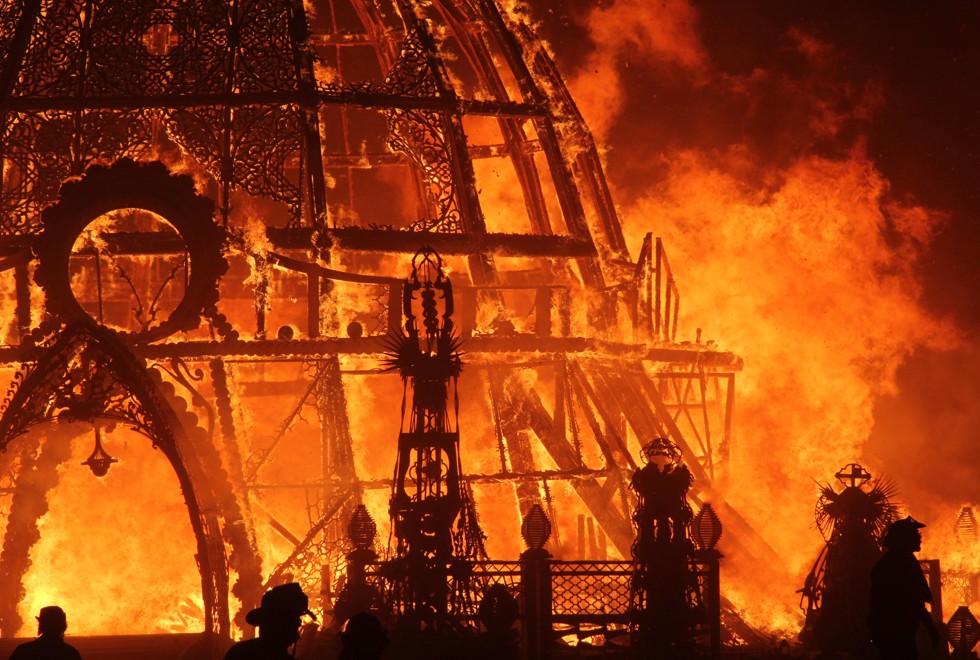 A fellow attendee might offer a spare blanket but don't expect everything for free. Time magazine estimates the total cost of a Burning Man trip (transport, food, tent, glow sticks, etc) to be US$2,348. Tickets cost US$530, including fees and vehicle pass. Overpriced, perhaps, but the event has sold out every year since 2011 and tickets were all snapped up in 35 minutes this year.
In direct conflict with the Burning Man culture, a handful of companies advertise luxury, all-expenses-paid packages that lure what the New York Times describes as "a new crop of millionaire and billionaire technology moguls" who stay in air-conditioned accommodation with satellite Wi-fi and tuck into sushi, lobster and steaks prepared by teams of chefs. Last year, vandals flooded the White Ocean camp, an exclusive rave zone, with water, glued trailer doors shut and severed power lines, causing friction and a polarising of opinion.
The good, bad and ugly sides of Las Vegas for visitors
The so-called "Burning Man-archy" was seen by some as out of character at an event that encourages radical inclusion; others suggested that an upmarket resort-style camp funded by the son of a Russian oligarch had no place on the playa. Hardline Burners claim the art and sound set-up promotes an atmosphere of exclusivity that goes against the spirit of the annual gathering. For its part, White Ocean says it doesn't charge people to enter, hosts hours of free music and even feeds revellers.
THE UGLY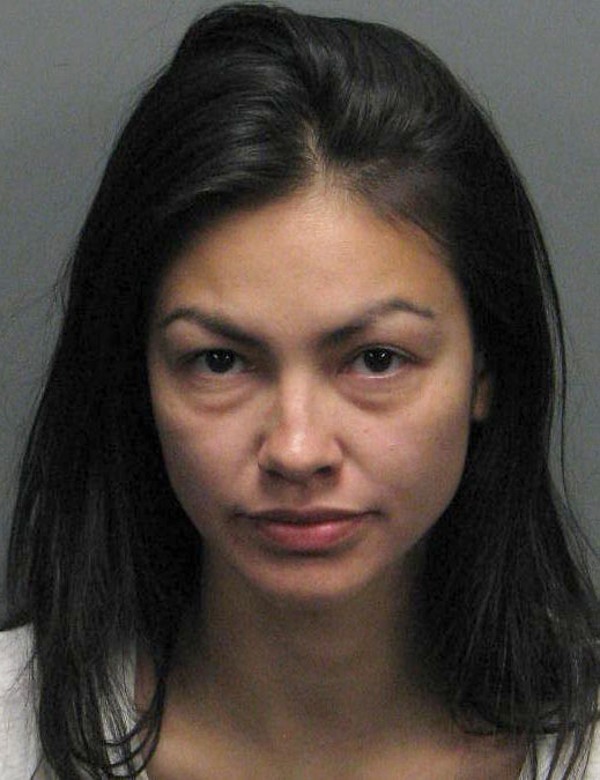 With so many alternative lifestylers gathered in one place, narcotics officers are never far behind – some are even prepared to go deep undercover in glittery garb. Nevada's legalisation of recrea­tional cannabis use in 2016 is causing some confusion on Burner forums, with atten­dees still wary of being caught in possession.
Model puts American arrest ordeal behind her
One person who knows how that feels is former Hong Kong model and sparkle pony Rosemary Vandenbroucke, who was arrested at the event in 2010 on drugs charges. The day after being released on bail, she crashed a hired motorhome into Reno's famed Biggest Little City in the World arch and was booked a second time in 24 hours. So much for civic responsibility!