So, which of the two Four Seasons in Bali would you recommend? Ah, decisions, decisions. The first, which opened on Jimbaran Bay in 1993 (before almost any of its competitors, so with a plum spot on this piece of prime shoreline), has its charms: pool and private bale (pavilion) with every villa; a beachside activity centre; blessings by an in-house Hindu priest at the 15th-century on-site temple; the hip 'n' happening Sundara restaurant, where cocktails are sunk as the sun sinks; and a laid-back vibe so enveloping, even the planes landing and taking off, silently, on the other side of the bay, have a hypnotic effect. But Four Seasons Sayan, outside Ubud, shades it with its raw drama.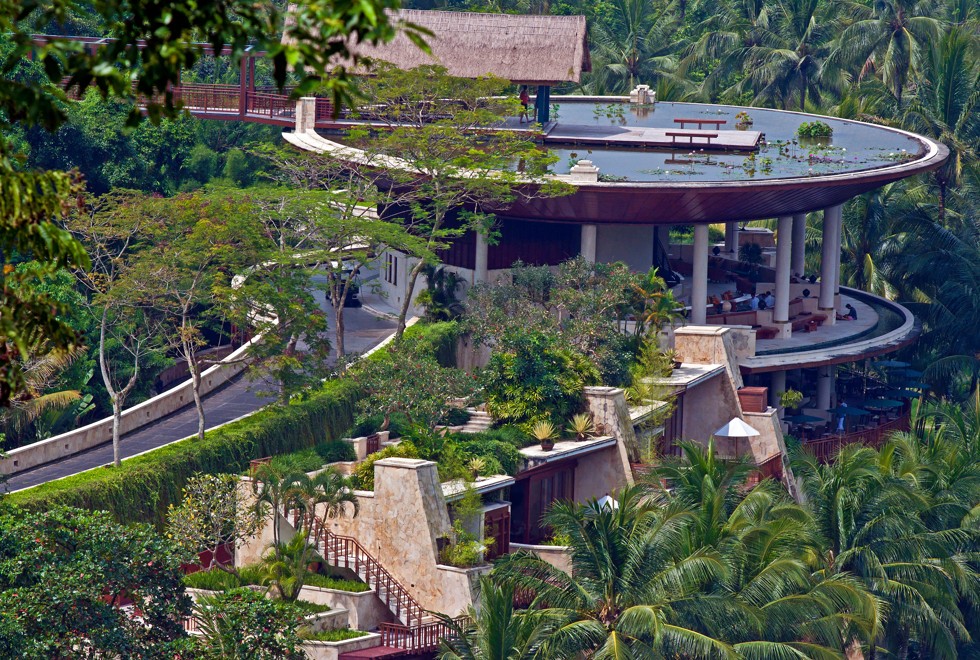 The one the Obamas stayed in this summer? Yes, although few of us are likely to enjoy the comforts of the Royal Villa, which, as well as the former first family of the United States, has been temporary home to a who's who of Hollywood talent, including Julia Roberts, who was in residence for a month while shooting the Bali segment of the movie Eat Pray L ove (2010). The resort has 41 slightly less opulent villas, which are spread throughout seven hectares of gardens and rice paddies, and 18 suites, in the main resort building.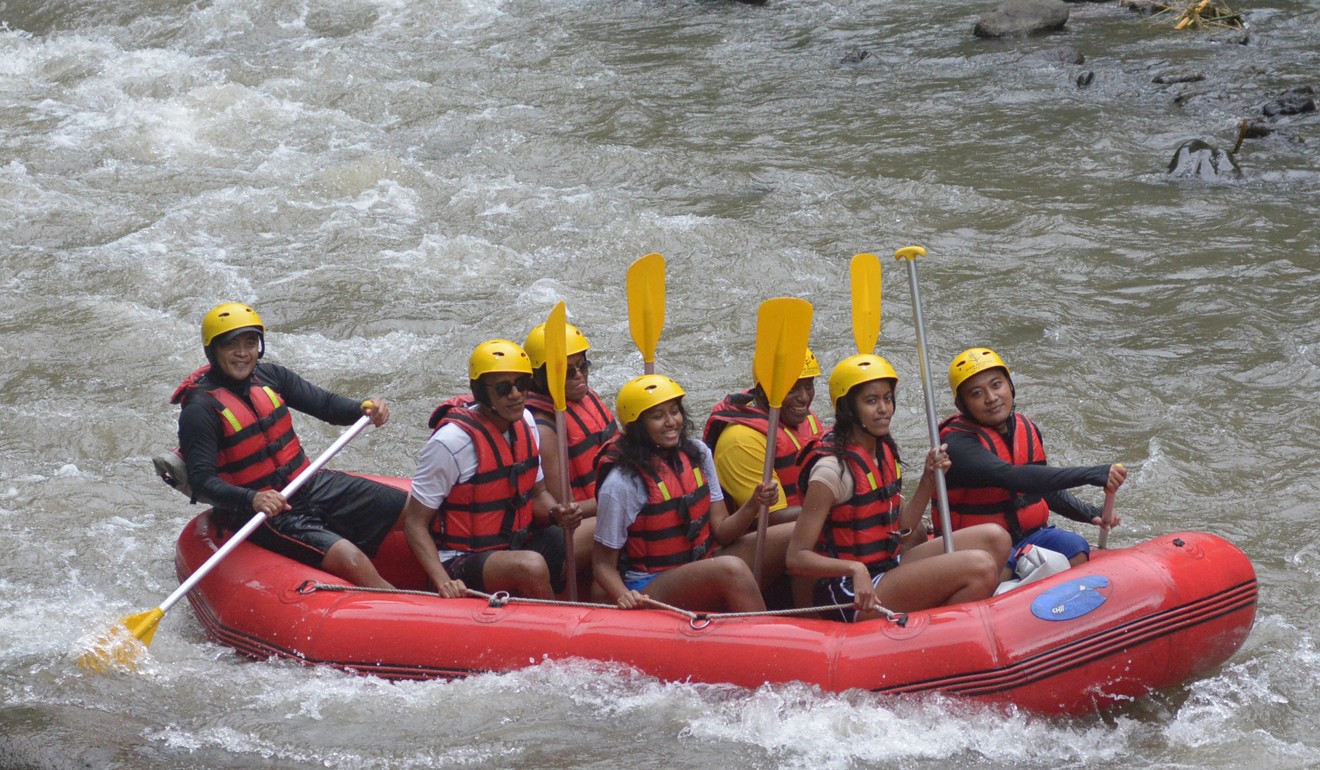 You said this place has "raw drama". Please explain. Built between two rivers – the Subak and the sacred Ayung, Bali's longest – guests cross a suspension bridge above treetops to enter, and descend, beneath a lotus pond (above), into the resort from the roof. It's like arriving at the centre of a rice bowl, according to architect John Heah, whose creation rose next to paddy fields that stepped down to the Ayung and were surrounded by dense jungle, much of which has been retained.
Gaze out from the reception, gym or Ayung Terrace restaurant (most popular dishes: Balinese satay and iga babi panggang, or grilled pork ribs) and you look upon a scene unchanged for millennia – well, that's the idea, anyhow.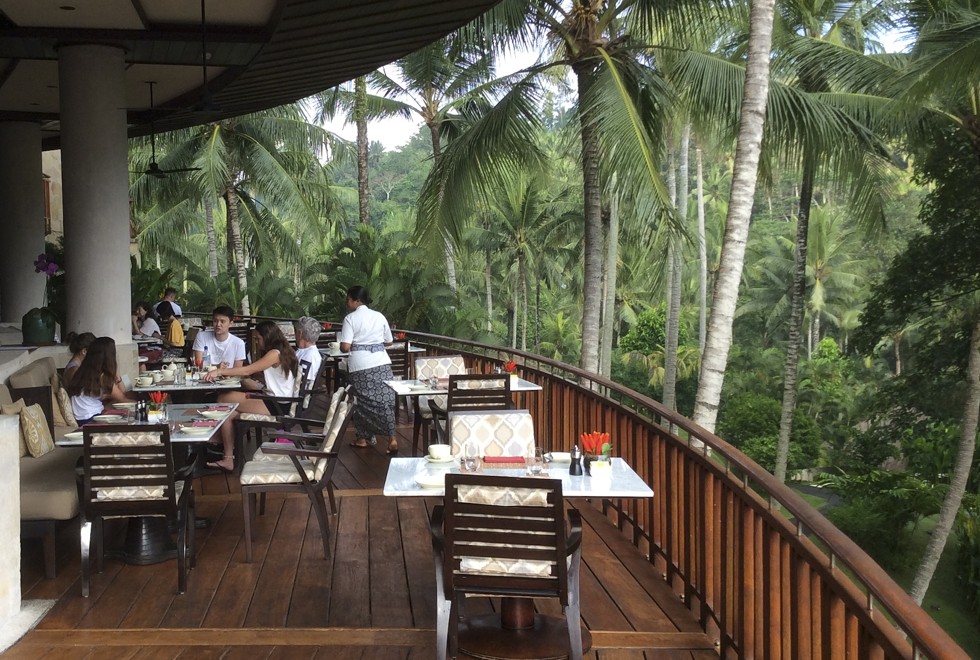 What is there to do? Among the more unusual activities on offer is the Sacred Nap, a snooze (for all the family, if you so wish) in hammocks strung up in the open-air yoga pavilion (top) as Ibu Fera, a former nun, tells stories about the Buddha, plays music and makes a singing bowl do its thing.
Having the opposite effect is white-water rafting (the Obamas on a Four Seasons raft). A hotel team takes guests 25 minutes upriver to be swept down the Ayung, past a number of other resorts – and slower-moving inflatables – to finish, conveniently, at the Four Seasons' Riverside Café, where Ayung River pappardelle (that's with king prawn) makes for an appropriate culinary finale.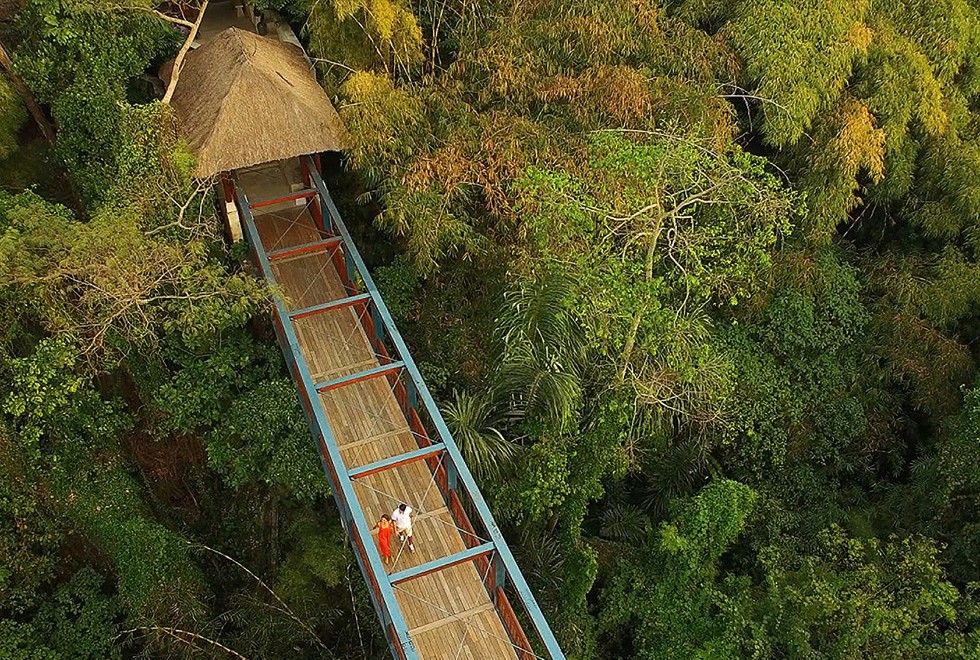 Is there a spa? This is Bali, baby, of course there's a spa. And this one – housed in purpose-built villas on the banks of the rushing Ayung, features among its more unusual experiences one that lasts five hours and involves hard labour.
"A Day in the Life of a Balinese Rice Farmer" begins with a hike through nearby forest, to a traditional Balinese home (a real, lived-in one) and the village of Sayan. After a Balinese breakfast in a riverside bale, guests are put to work planting rice. As a reward for a job well done (or not), there's then a two-hour massage, part of which involves a stone scrub, a rough and luxurious approxi­mation of the rub-down a farmer would take in the river once his work was done. While the resort's novice farmers are being worked on, their muddy clothes are taken away and laundered.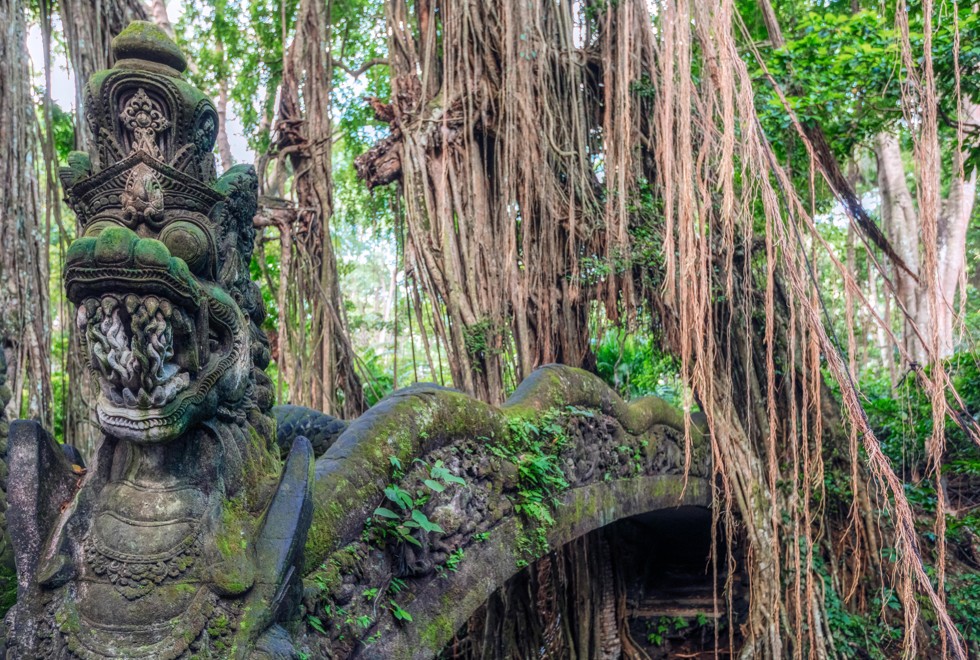 Is it worth leaving the resort? If you haven't visited Ubud, you must, at least once. If it has been a long time since you last visited, you may be in for a shock: the football pitches at the top of Monkey Forest Road are still there, and still resemble a mud bath, and the simians the road is named for continue to draw the crowds to their domain (although visitors must now pay), but everywhere in between and beyond appears to have been pumped full of retail steroids.
How much does all this cost? Best available rates start at US$570 a night; the Royal Villa will set you back at least US$4,620.