It's rainy season and I am on a Suzuki dirt bike with my husband, Shriram, snaking through Costa Rica's central highlands.
Two hours after having touched down in the capital, San José, we are heading to the town of La Fortuna, in Alajuela province, 170km to the north. On the advice of local bike enthusiast Jose, of the Wild Rider rental company, we are skipping highways and spiralling down adventure trails that appear as dizzying red squiggles on the map: around cloud-shrouded mountains; across surging rivers; and through sleepy rural towns blanketed in rain.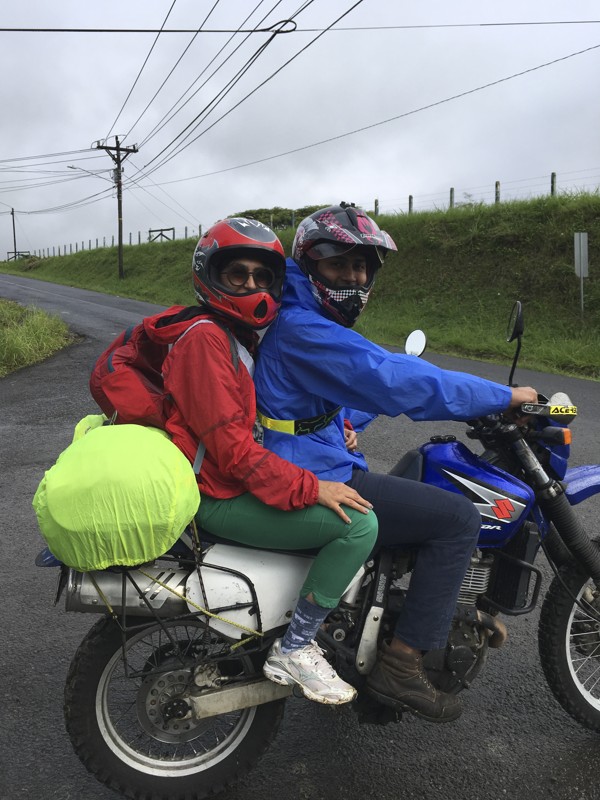 The roads become narrower, with treacherous drops into green valleys on either side, leaving no room for error. The temperature sinks and mist wraps us in its tight embrace. Visibility drops to less than a metre as we pass a thick tropical cloud forest near Bajos del Toro, a village wedged between the Poás and Vieja volcanoes.
Eventually, we glimpse majestic Arenal volcano rising on the horizon, and then a rustic wooden farmhouse, our accommo­dation for a couple of nights, heaves into view after a final ascent up a muddy trail.
Back home, we plan ahead because we want everything to go perfectly, but it never does. It's the opposite here. People take each moment as it comes
Having grown as an agricultural town, La Fortuna has become Costa Rica's epicentre of adventure, and we spend the next day soaring above the rainforest on a dozen zip lines. An intoxicating sense of fearlessness comes with careening through a 120-metre-deep canyon in heavy rain, held aloft only by a metal clasp. Once the clouds clear, we clip onto the longest cable, swinging above the La Fortuna waterfall, and duck to avoid onrushing branches as giant hawks wheel over a lush tropical landscape teeming with more than 300 species of birds.
We laze the following day away in nearby hot springs, on a forested family-owned property where one of several paths layered in black volcanic silt leads to a remote pool beneath a steaming waterfall sheltered by giant ferns.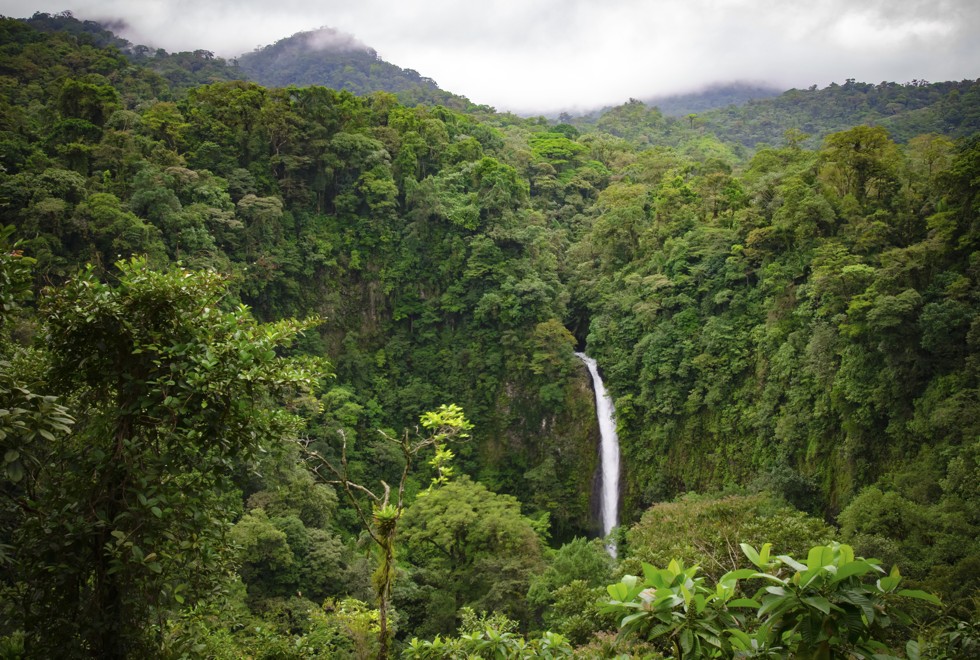 Awakening the next morning to ominous crashes of thunder, we gear up for the four-hour ride back to San José. Soon, we are enjoying the morning breeze ... and then, a sharp blow.
I come round in shock, covered in mud, people shouting in Spanish. Shriram, who was thrown head first into the windscreen of the van that hit us, scrambles to his feet and asks whether I can move. A small crowd gathers and the elderly driver of the van is in tears.
How to hike Costa Rica's pristine Osa Peninsula
A concerned witness guides us to her home, a small bungalow tucked under a large guanacaste tree beside the main road. I stumble into the kitchen, bleeding: my nose cut, back pounding and trousers torn. Shriram's hands are deeply gouged and an ankle is ballooning. The good samaritan ushers me into a plastic chair with crochet lace cover in a living room that is spotless, its bright turquoise walls decorated with small paintings of Christian icons.
Leo Quesada, the elderly driver who hit us, comes in and urges us gently towards his van, saying apologetically, "Café … mi casa?" He looks so shaken, Shriram instinctively gives him a hug and we gratefully accept the invitation to his home. We communicate by mime until we meet Veronica, Quesada's bubbly 15-year-old daughter, whose favourite subject at school happens to be English.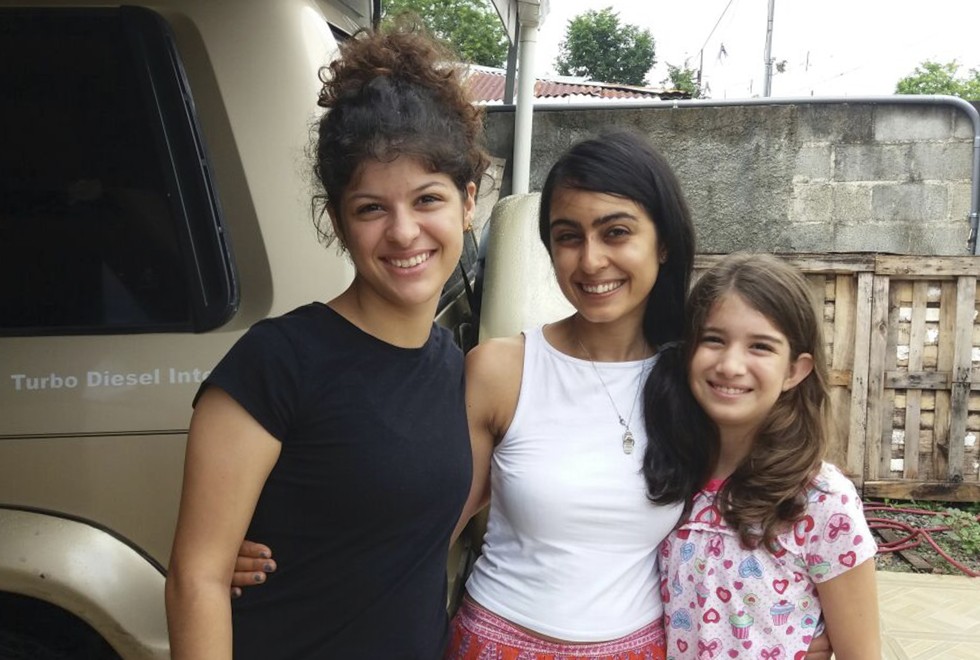 Quesada's wife drives us to the pharmacy in the nearest town, Agua Zarcas, where there is a doctor. Her husband is still too shaken to get back behind the wheel and, on the way, Veronica points to a spot on the busy road – a sharp bend by a sloping ditch leading to open farmland – where a relative was killed in a motorcycle accident.
Eating sea turtle eggs with a clear conscience? It's all part of conservation efforts in Costa Rica
Back at his house, Quesada hacks open coconuts from the garden. Over a hearty lunch of gallo pinto (rice and beans) with avocado, he tells us that he is a farmer and his older daughter, Vanessa, works in a mechanic's office. The extended family all live on the same plot of land, perched beside a river, that overlooks vast green fields. As well as coconuts, avocados and oranges grow on the property.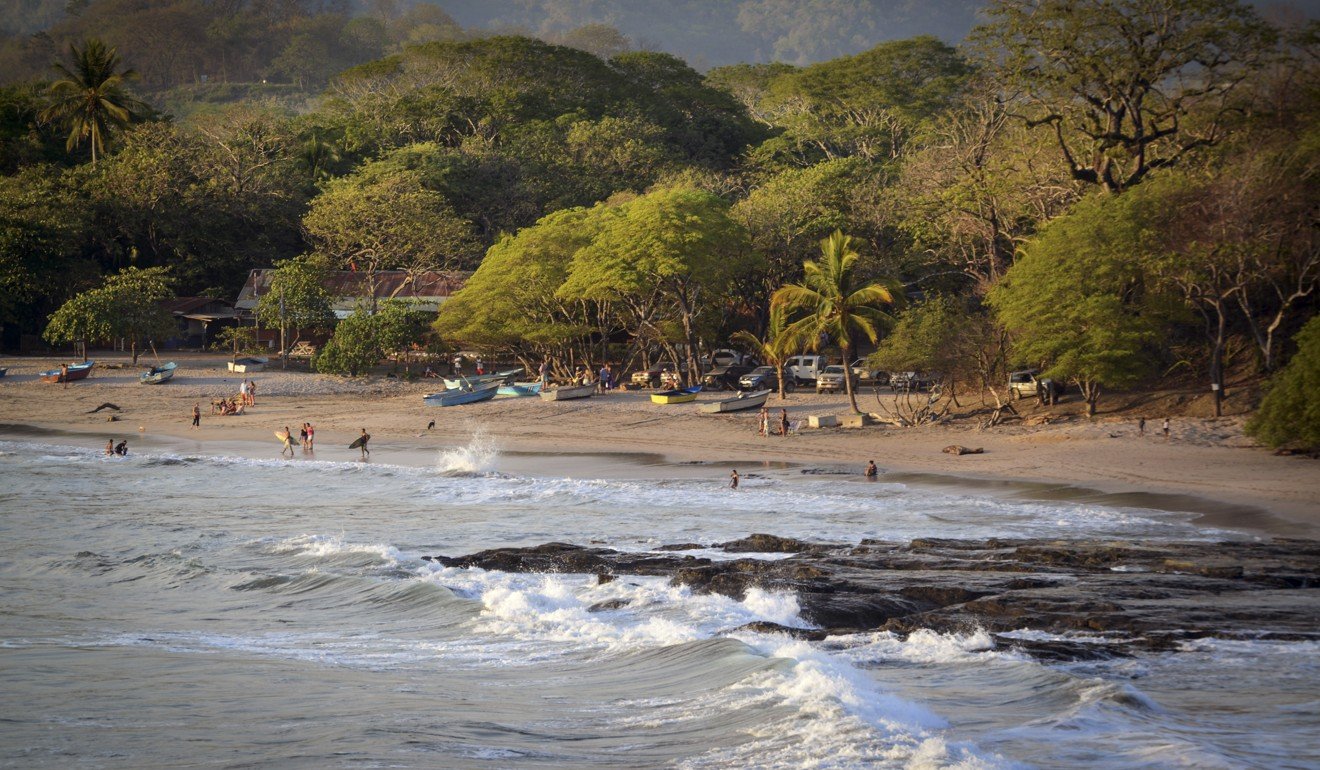 Midway through the meal, Veronica gives me a colourful necklace. Not to be outdone, Vanessa's nine-year-old daughter, Amanda, slips a pink "Best Friends" bracelet onto my wrist. The family's sweetness is infectious and they insist we spend the night, to recover.
High end ecolodge Morgan's Rock offers a luxurious glimpse of Nicaraguan wildlife
Veronica makes us hot chocolate and dinner consists of fresh tortillas roasted on the stove top, a slab of home-made queso blanco and caramelised strips of plantain. Vanessa, a film addict, puts on a comedy. Snug in our pyjamas, we lie on the sofa and, although we are unable to communicate in Spanish, there's no awkwardness, and lots of laughter.
A teary-eyed Quesada says farewell with a bear hug the following morning. On the way back to San José, I hear my phone beep. "Good trip. You are good people. You deserve much happiness," writes Vanessa.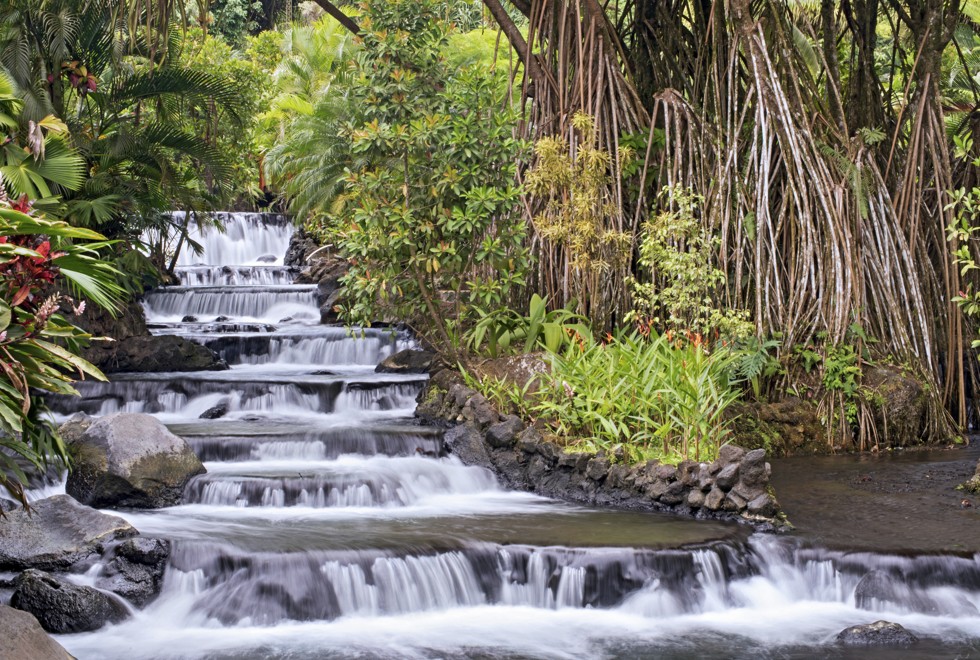 After two days of rest in Nosara, a beatnik surf town on the Nicoya Peninsula, we update our Costa Rican family on our recovery. Days spent paddling out to surf from a remote beach and evenings in serene yoga sessions in the wilderness are working wonders.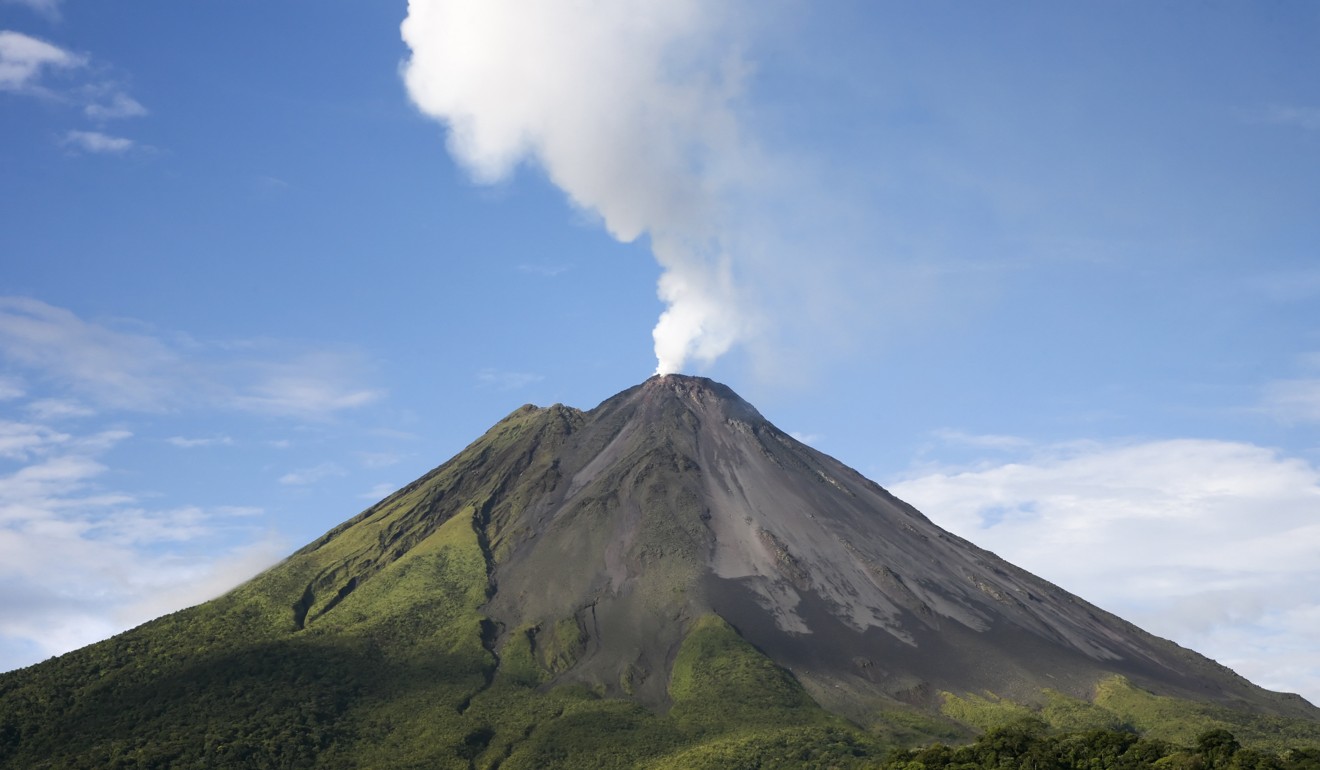 Nearly swallowed by jungle, Nosara remains largely undeveloped. Howler monkeys sit on overhead power lines and giant iguanas slink past surf shops. A torch is needed in the evenings as there are no paved roads or street lights, just a cluster of narrow dirt trails connecting a smattering of stores and restaurants.
Coast effective: a culinary adventure in Belize
On our last afternoon, we paddle-board along a river filled with ancient mangroves. The rains have washed crocodiles into the water so we navigate through narrow tunnels of vegetation with eyes peeled. Even though the creatures tend to keep to themselves, one guide confesses, "I can surf with sharks but paddling with crocs ... I don't know."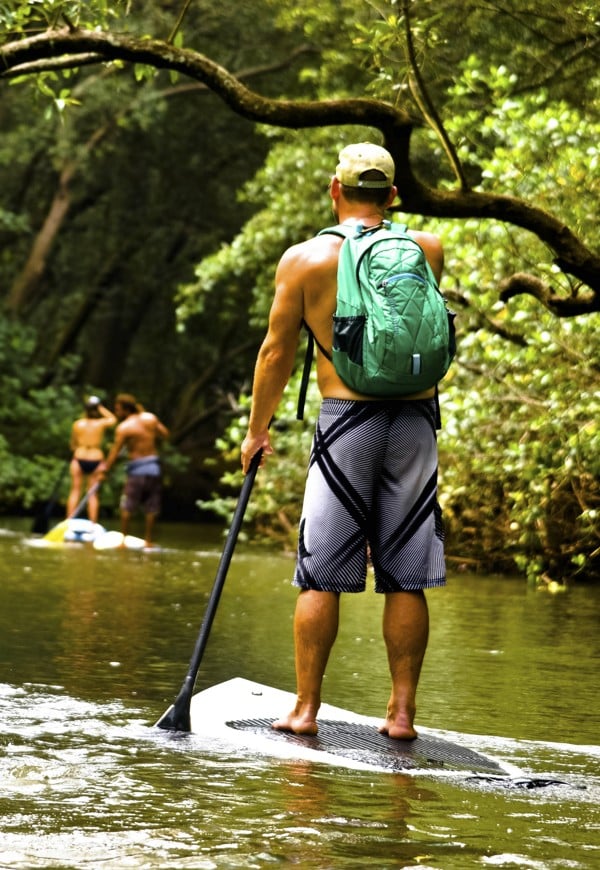 Later, the owner of the rental shop, an American, chats about life in Nosara.
"Back home, we plan ahead because we want everything to go perfectly, but it never does. It's the opposite here. People take each moment as it comes – it's truly pura vida."
The Costa Rican expression translates as "pure life" and instead of experiencing it at arm's length, we have had an intimate collision with the country's culture and its generous people. Not only did we get an unfiltered glimpse into daily life, but we also discovered the essence of pura vida – to stop worrying about the future and relish the moment, whatever that may bring.
How to get there
Cathay Pacific and partner airlines fly between Hong Kong and San Jose, Costa Rica, via Toronto or various European airports