THE GOOD
"I'm not a fan of the new pound coin, but then again, I hate all change."
The Edinburgh Fringe is the world's largest arts festival. Last year, it spanned 25 days and hosted 50,266 performances of 3,269 shows at 294 venues. The event is best known for stand-up comedy – British-Chinese comedian Ken Cheng's aforementioned currency-based one-liner was voted this year's funniest – but it also features theatre, dance, circus and children's entertain­ment.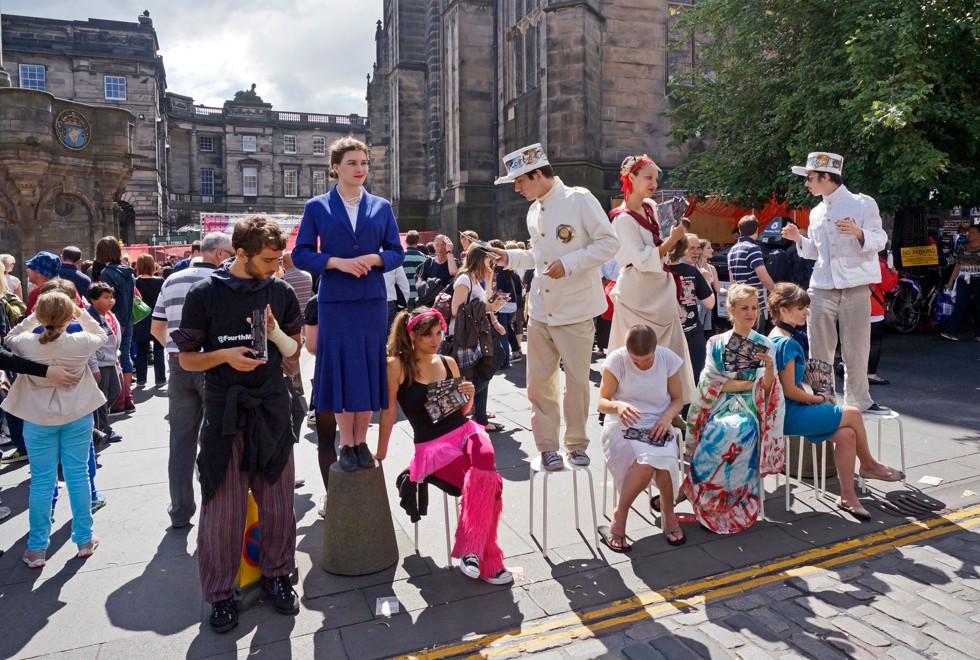 The "show up and show off" Fringe runs alongside the Edinburgh International Festival, which began as an initiative to promote peace and unity in Europe after the second world war, and celebrated its 70th anniversary last month. The highbrow "participation by invitation" cultural celebration includes Shakespeare performances, opera and classical music programmes.
Travel: Edinburgh – from a magical castle to a boy wizard
Edinburgh came second in a global quality-of-life survey this year and enjoys the fastest tourism growth in Britain. Work is under way on an £80 million (HK$807 million) expansion scheme at Edinburgh Airport, which is, you've guessed it, Britain's fastest growing aviation hub. More than 30,000 hospitality industry workers are employed in the Scottish capital, a figure likely to increase as tourism chiefs are aiming to boost visitor numbers by a third within three years.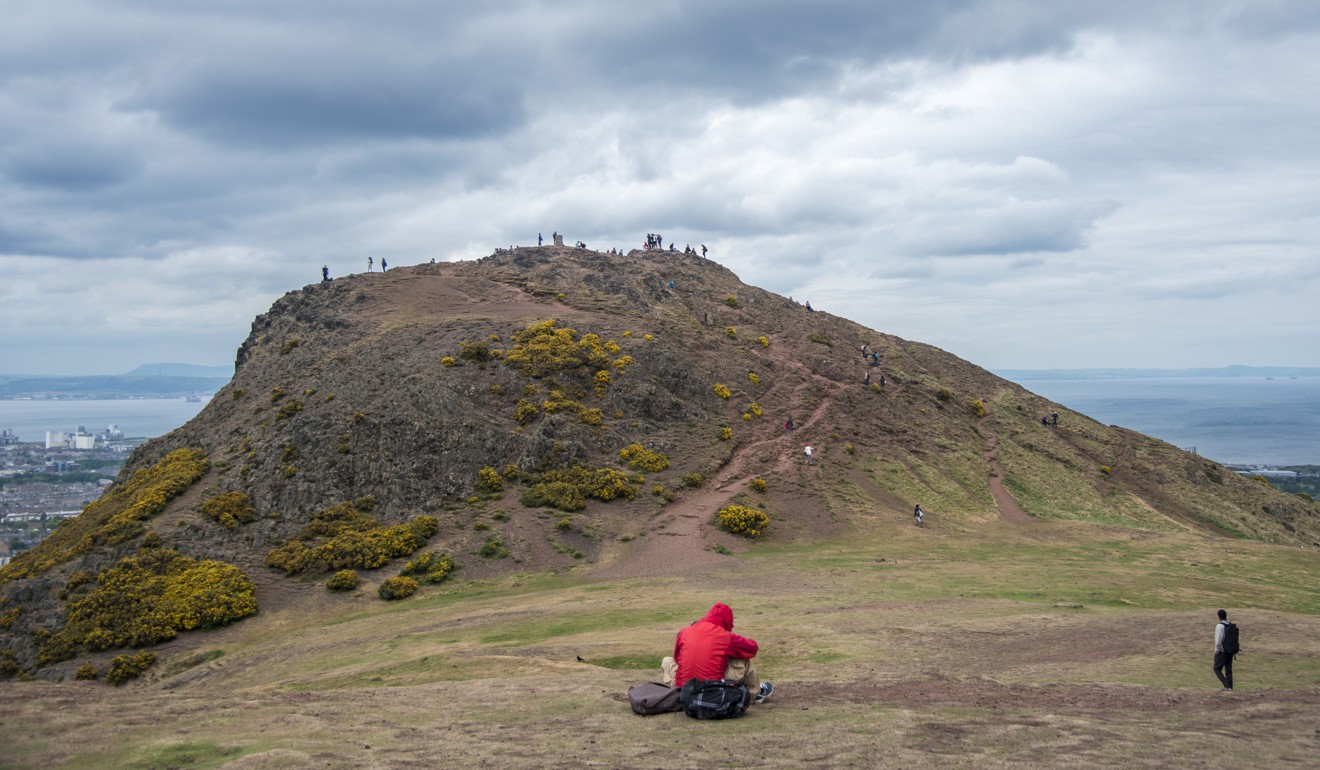 There's plenty to keep sightseers busy. Top of TripAdvisor's list of 411 things to do is Arthur's Seat, an extinct volcano that dominates the skyline. Hikers will see the city unfurl like a map as they near the rocky summit and, despite its remote, otherworldly feel, the peak is easily reached via trails that begin near Holyrood Palace, Queen Elizabeth's official residence in Scotland.
Afterwards, if you have any energy left, take a leisurely stroll along the length of the Royal Mile, a broad thoroughfare of museums, restaurants, bars and shops that runs from Holyrood to Edinburgh Castle, Scotland's most popular admission-charging tourist attraction.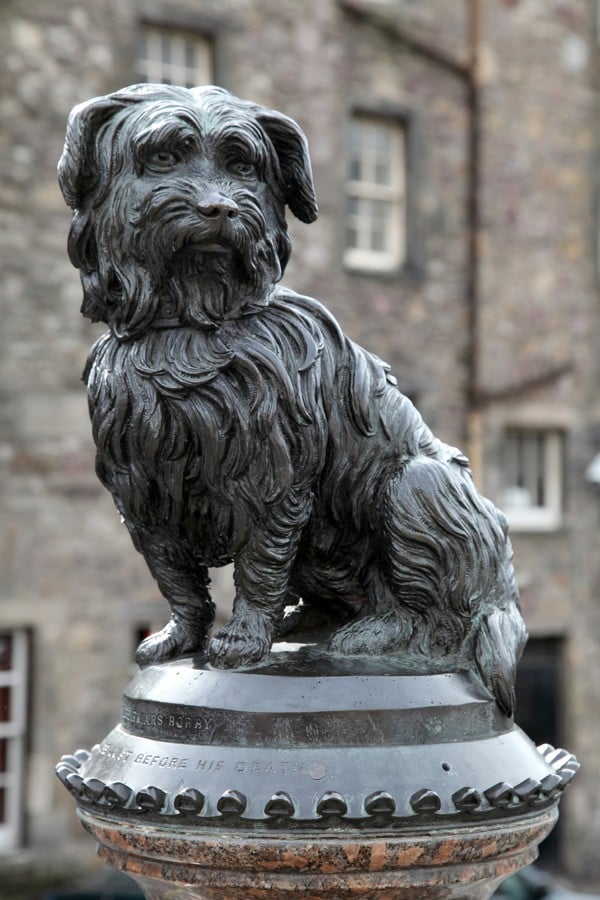 Besides a commemorative plaque at The Elephant House cafe, where J.K. Rowling wrote her early Harry Potter novels over coffee and cake, Edinburgh is a city of statues. Look out for Sherlock Holmes (Sir Arthur Conan Doyle was born in the city), economist Adam Smith and the Victorian Gothic monument to novelist Walter Scott; the largest of its kind to a writer anywhere in the world.
Perhaps the best-loved statue of all features Greyfriars Bobby, a Skye terrier that spent 14 years guarding its master's grave. The loyal pet died in 1872 and was buried with its own red granite headstone.
After taking in more city vistas, this time from Calton Hill, head to the Scottish Parliament; an edifying (and free) way to pass a couple of hours. Members of the public are allowed into the debating chamber to watch as MPs discuss issues and vote on bills. It may not sound as much fun as a stand-up comedy show but there's a lot to be said for witnessing the democratic process in action.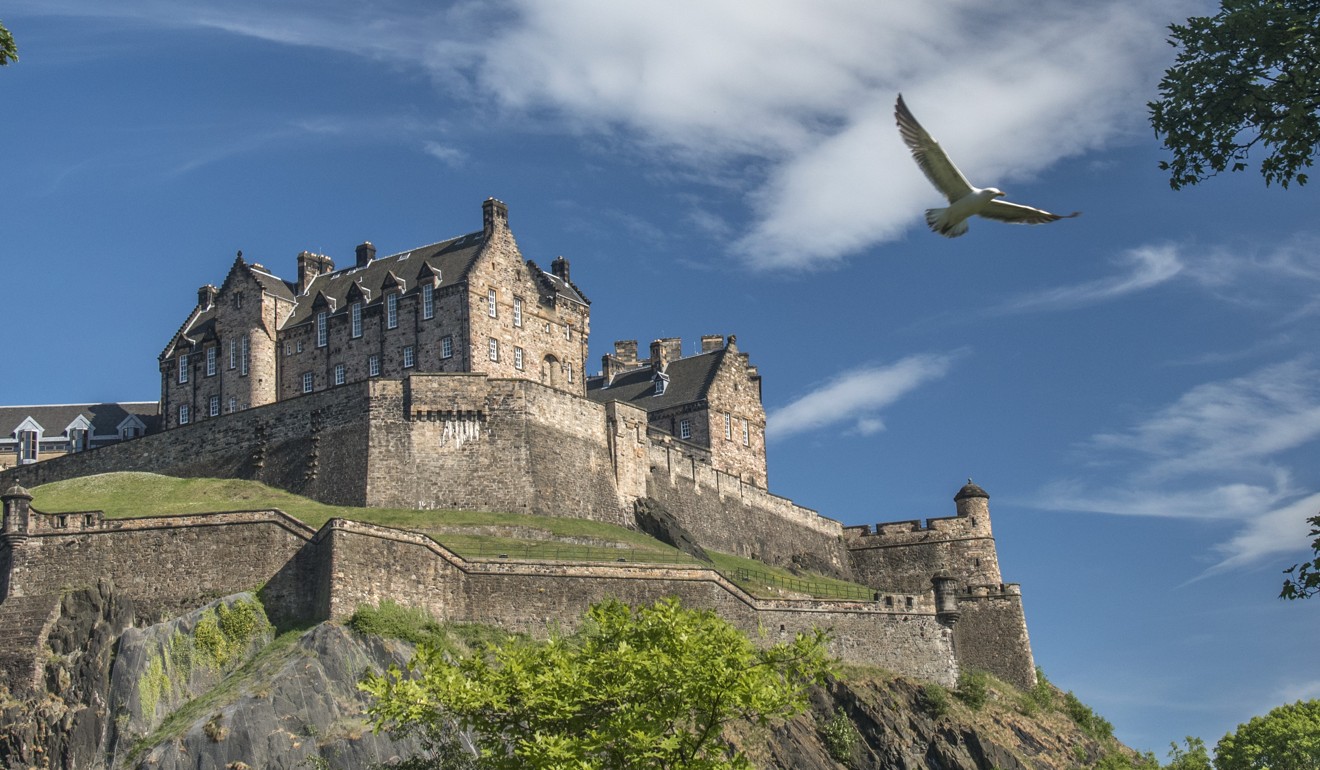 THE BAD
According to the Edinburgh World Heritage Trust, the city is at risk of being overrun with tourists and losing its soul. The cultural watch­dog believes commercial over­exploitation has created a Venice-style "hollow city-museum shell" that lacks authenticity. It has a point, although Edinburgh is hardly unique in exploiting corny stereotypes for tourist consumption.
Retail outlets along the Royal Mile include the Wee Scotland Shop, Haggis Adventures and Clans of Scotland. At the entrance to Edinburgh Castle, the Tartan Weaving Mill stands opposite the Scotch Whisky Experience. Nearby, a bagpiping busker in a kilt keeps playing until passers-by donate enough money to make him stop. In the midst of all this Scottishness lies the Bay of Bengal Indian Restaurant. Perhaps they sell tins of Highland shortbread on the side.
Record tourism highs invariably produce negative consequences. As the Fringe conti­nues to grow in stature and scale, frustrated locals complain at having to endure a month of crowds, congestion, rubbish-strewn public areas and late-night street noise.
Edinburgh Airport has been named among the world's worst and although the extension project is due for completion by summer 2018, scathing online reviews written under headings such as "Total Embarrassment to Scotland" and "A Complete Disgrace" are likely to continue. Edinburgh may boast the "second best quality of life" but it has major problems with soaring rent, homelessness and child poverty.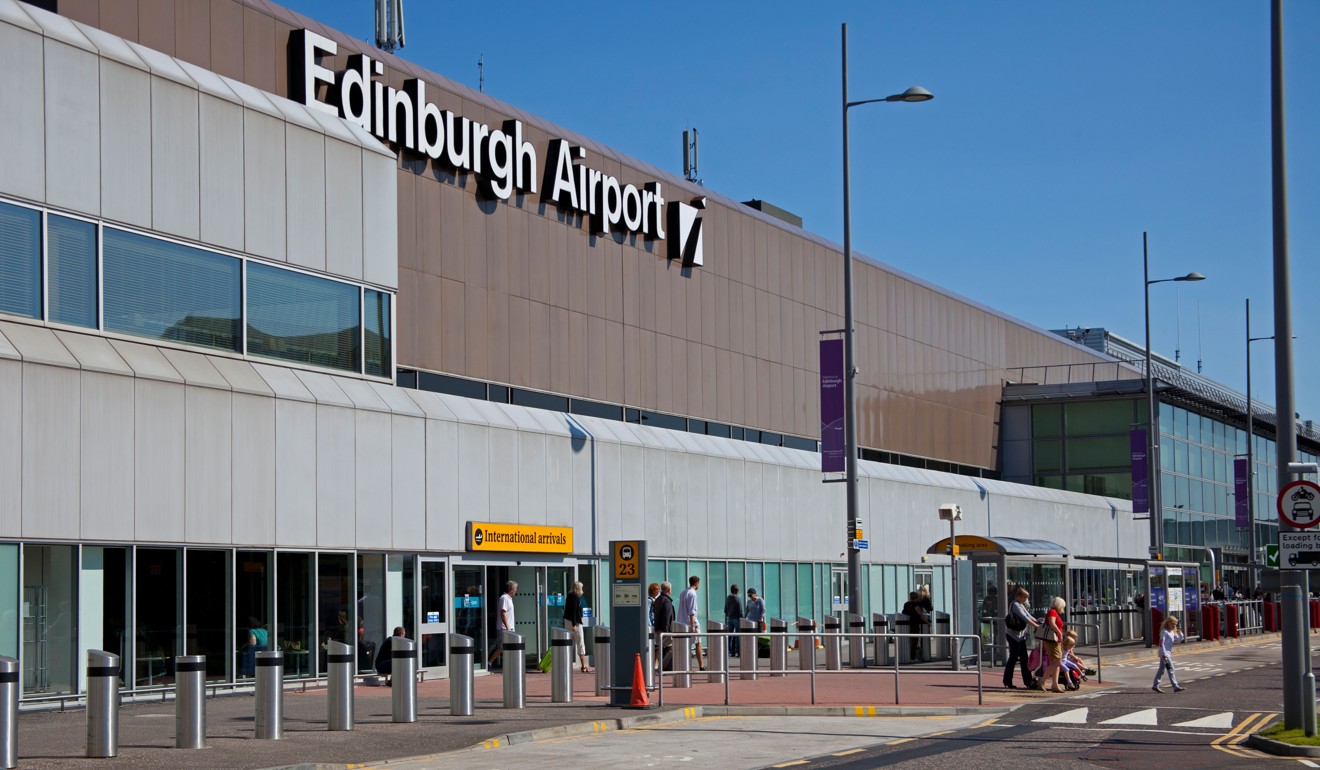 Arthur's Seat is certainly worth conquering, even though it can get very windy up top. The natural wonder might lead Edinburgh's list of sightseeing attractions but not every­one is impressed. TripAdvisor gripes focus on the lack of Wi-fi and absence of a gift shop or anywhere to buy food and drink.
Some hikers complain that, despite its name, there is no seat at the summit, although a sense of Scottish sarcasm may have permeated some of the posts.
Calton Hill offers more easily accessible views of the city but it's also a hangout for street sleepers and boozy youths. Muggings are not unknown in the area.
Hong Kong owes much of its economic success to the ideas of Smith but if you visit his grave, in Canongate Kirkyard, be prepared for aggressive panhandlers seeking donations for their beverage fund.
Talking of graveyards, some believe the story of Greyfriars Bobby to be nothing more than an endearing example of Victorian fake news. Nineteenth-century tourists and animal lovers gave money to cemetery curator James Brown to take care of the popular pooch before dining next door at a restaurant owned by his business accomplice, John Traill.
At least one modern-day historian suspects that when Bobby died, the fraudsters substituted the original terrier with a similar-looking dog to keep the cash rolling in. Research suggests that the animals were in fact local strays and there was no master's grave to guard in the first place.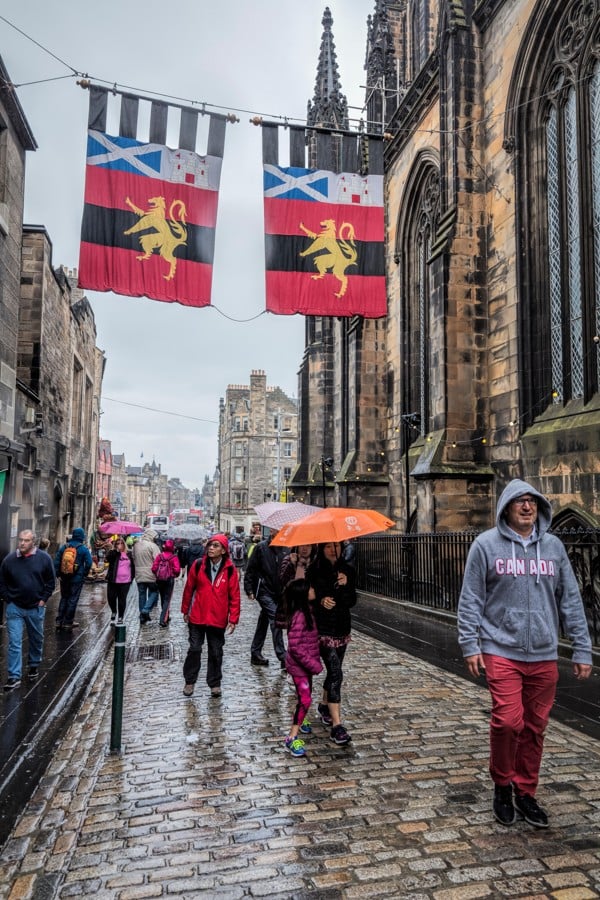 THE UGLY
The words "Scottish weather" seem at odds with the phrase "quality of life" and the combination of cement-coloured skies and dark, soot-stained sandstone buildings means tourists often leave the city with a series of gloomy, underexposed photos.
Still, Edinburgh weather may have been the inspiration for another of the best one-liners from this year's Fringe: "I'd like to imagine the guy who invented the umbrella was going to call it the 'brella' but he hesitated."