Your senses begin to fizz the moment you arrive in Stone Town: the shrill cry of the muezzin calling the faith­ful to prayer competes with the roar of Vespas upon which female passengers ride side-saddle, helmets squashed atop veiled heads. The occasional solemn chiming of church bells serves a reminder of Zanzibar's religious mix. Indian crows – the scavenging birds were imported eons ago by the then British governor in a bid to tackle the island's litter problem – caw, cats caterwaul. Salt and sun pinch your skin. You can smell the sea, taste the exotic on the tip of your tongue: chilli and cloves, pineapples that ooze softly in the sun.
Zanzibar's flamboyant capital is imbued with cultural piquancy; the passing treads of myriad cultures are evident – Chinese, Omani, Arabs, Portuguese, British, they all came through here to trade and conquer, explore and exploit, before an easier sea passage was gouged through the Suez.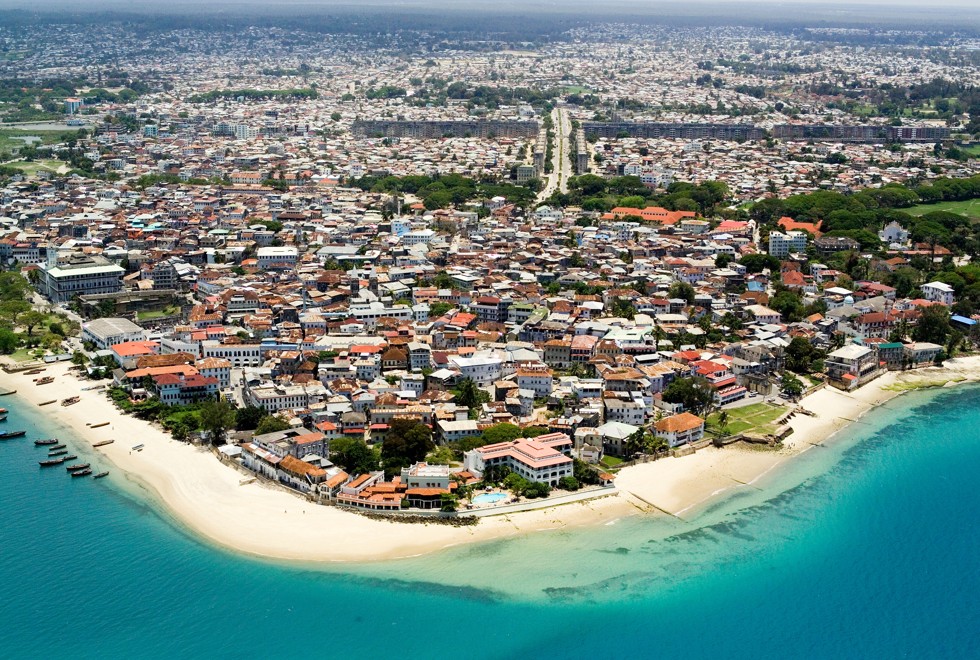 The Chinese were among the first – earlier than Vasco da Gama, who is usually given the credit – trading between East Africa, India, Persia and Arabia as far back as AD1000. Tall tales abound of their impressive boats, 150 metres long and propelled by 50 sails. They traded silk, brocade and porcelain for ivory, sandalwood and rhino horn. Between 1405 and 1433, seven Chinese fleets set sail for the East African coast via India, led by admiral Zheng He, with the express purpose of establishing commercial relationships with wealthy Swahili traders.
Going back to our roots in Tanzania
Shards of Chinese porcelain have been unearthed during archaeological digs on Zanzibar. This seems to have given the textiles a talismanic quality for the Swahili islanders; bowls were pressed into the plaster around the mihrabs of mosques and into tombs of prominent men.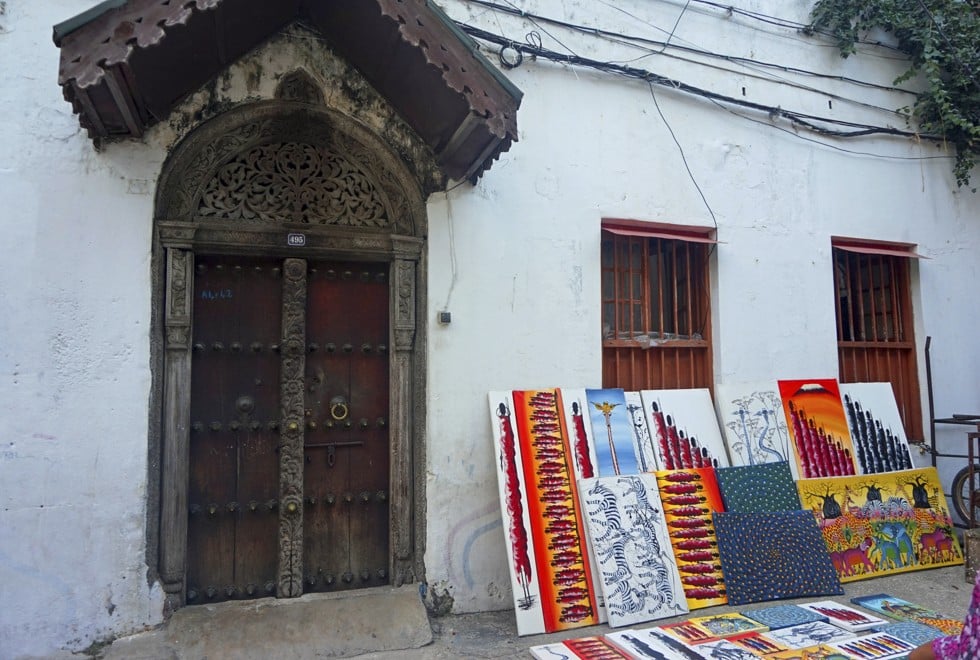 I breakfast at my hotel, the glorious Emerson Spice, on mandazi, a local fried bread, dredged with sugar, the cotton-soft dough fragrant with island-grown carda­mom – Zanzibar's culinary history is legend­ary; more than 1,000 years of cultivating and commercialising spices began in AD975, when the Persian sultanate traded with the Chinese and the Arabs – and sip teeth-achingly sweet coffee from of a tiny cup, which I chase with tamarind juice, a tart palate cleanser.
Welcome to limbo: Somaliland, country that never was
The House of Wonders, or Beit-al-Ajaib, stands majestic on the waterfront, its impres­sive facade standing sentinel over the shore. Built in 1883, the combined efforts of Sultan Barghash and the Western engineers who installed one of the continent's first electric lifts, it is closed for now, but once served as Zanzibar's National Museum of History and Culture. I sit in the deep shade it casts and watch the town shuttle by.
A few streets back, the Slave Market presents harrowing insight to the horrors of human trafficking. Holding cells hunker beneath the Anglican cathedral that was built above. Down dark stairs are cramped cells with thin slits for windows. Two visitors and it will feel claustrophobic, the air still and fetid, but traders held as many as 75 slaves at a time in these tiny spaces. Their chains still hang from low ceilings.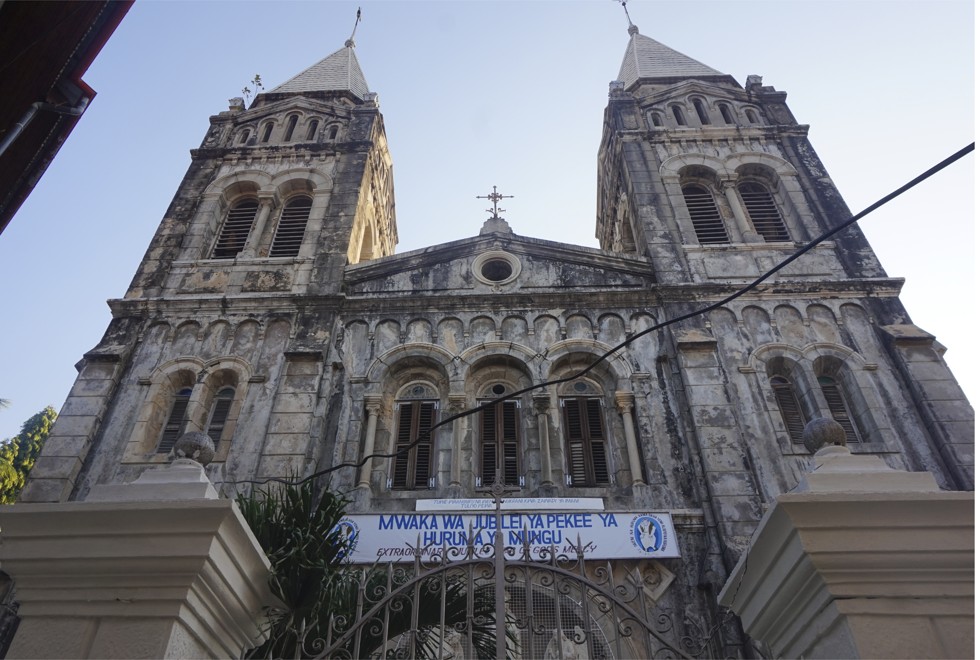 The market was opened by Sultan Seyyid in 1811 and, although the slave trade was abolished in 1873, illegal trading continued until 1907. At its peak, up to 60,000 slaves passed through the market each year.
The Old Customs House, erected in 1865, is a reminder that this was a busy trading post; the Mizingani Road building serving its purpose right up until 1987. Built as a home for Zam Zam, daughter of the sultan, the house boasts many beautifully carved wooden doors – typical of Zanzibar and each bearing a pattern that describes its origin, Arabian, Indian or Swahili.
Will Djibouti, poised between a timeless past and a flashy future, be Africa's Dubai?
Stone Town's jumble of gracious old buildings – all within walking distance of one another – is spiced with stories such as that of band Queen's inimitable lead singer. Freddie Mercury was born on the island in 1946 as Farrokh Bulsara, the son of a Parsi father who worked for the British administration.
The island, a semi-autonomous region of Tanzania since 1964, makes much of its most famous son, touts selling Freddie Mercury tours: "Wander through Shangani, where Freddie Mercury was born and lived with his family"; "Visit the Zanzibar Gallery shop, once home to Mercury's family, and receive a Freddie Mercury T-shirt"; "Discover the mys­ti­cal Zoroastrian temple where Mercury wor­shipped with his family"; and "Enjoy lunch at the seafront Mercury's Restaurant, a modern day tribute to the man and his music."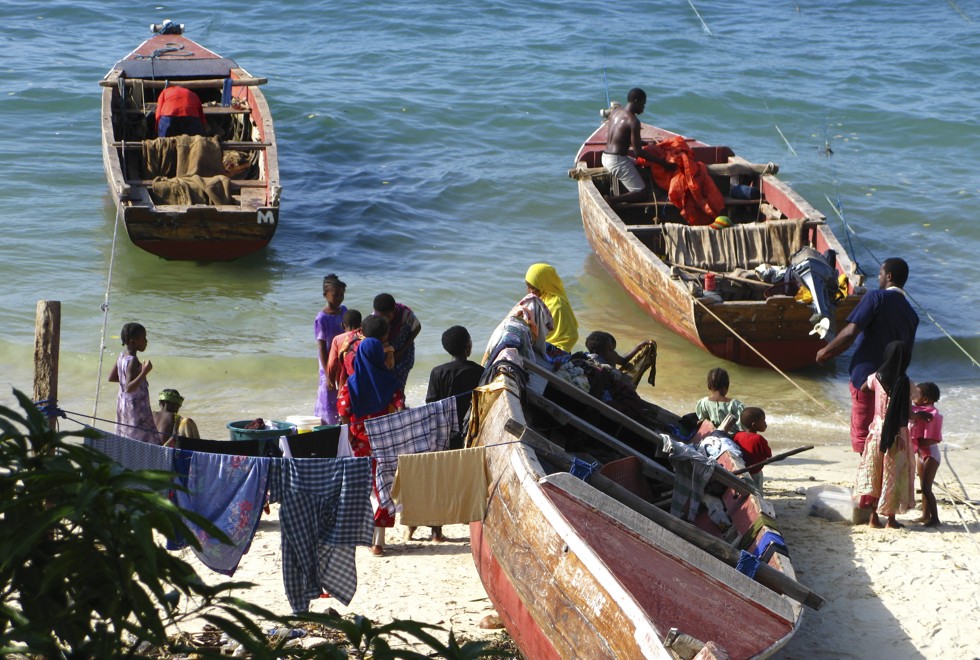 Mercury's Restaurant makes much of its portside location but, in truth, the food isn't up to much. The same cannot be said for the view of Stone Town's waterfront, punctuated by the beautiful, bone-white, crumbling House of Wonders and across a port busy with the toing and froing of boats. Ferries from the mainland dock here, dwarfing the tiny white sailed dhows that ply the waters between islands. Children playing on the beach shriek with excitement when a fishing boat pulls in.
Before the heat of the day settles, I wander among shops fat with treasures that spill colourfully outside, from dusty carvings to the inspired creations of growing fashion talent; I sit out a scorching noon having my feet tended to in a spice spa, which offers treatments infused with the same fragrances that might find their way into my supper.
Madagascar's capital is a strange brew of quirkiness, crowds and traffic chaos
Deep in the tangled heart of Stone Town is the Liverpool Scoreboard; a blackboard fixed to a coral wall that is pitted with age and adjacent to one of Zanzibar's hundreds of glorious old doors. The most recent English Premier League and international football results are chalked up here. The incongruity of this is striking; a slice of globalised sport pitched in the same small block as mosques and temples.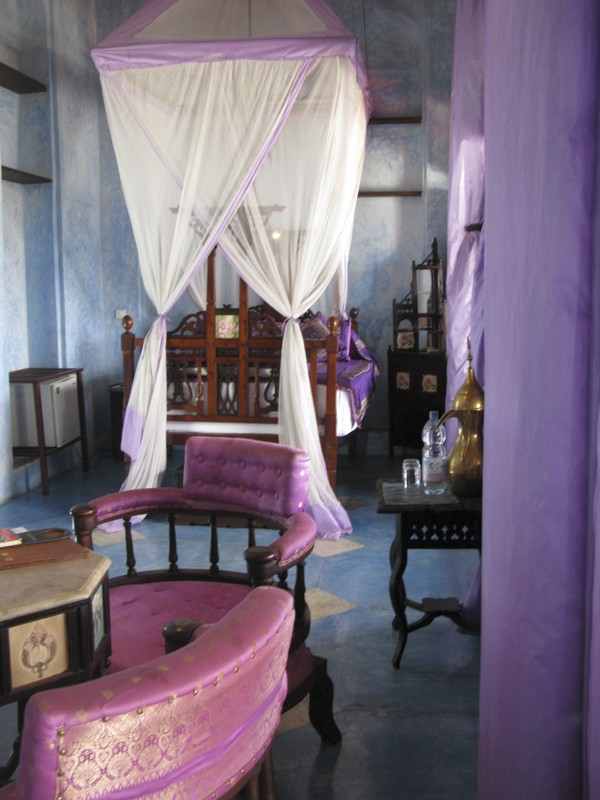 When night falls and the blackening sky is a colander punctured by the light of a billion stars, the Forodhani Gardens market comes alive with the hiss and spit of barbecues and the laughter of families who descend on the seafront to eat, pray, love. Street vendors sell barbecued seafood and meat and sweet bananas soaked in syrup. Local children eat supper alongside an eclectic collection of tourists: an English gentleman in striped pink blazer and rose waistcoat, a young French couple, an American who is loudly demanding to know when the fish he is inspecting was caught.
I wander back to the Emerson Spice, which was owned by the last Swahili ruler of Zanzibar, Muhammad bin Ahmed. The build­ing's age cannot be pinned down; no formal records exist earlier than 1836. But we do know that Tharia Topan, the richest man in East Africa, conducted his business from the building in the late 19th century. He was suspicious of the new-fangled paper money and its susceptibility to the damp sea air. As a result, the piazza in front of the building was frequently carpeted in paper money secured under stones, drying in the sun.
See a rare West African conservation success story
I dine at Emerson's Secret Garden, an oasis in the hidden embrace of an Omani palace in the old town's kasbah, all tall walls and winding staircases. When they excavated this place, they found thousands of abalone and oyster shells, centuries-old evidence that this was once the bazaar of an Arab jeweller.
That's the glorious thing about Stone Town; its ancient stories seep into your day.
Getting there
Ethiopian Airlines flies between Hong Kong and Zanzibar via Addis Ababa. Connections also available via Dubai, Istanbul or Qatar