Restaurant in the sky? Another sad attempt by an airline to convince us that its food is actually edible? There is some air travel involved although your distance above ground is never more than 130 metres. But forget foil-wrapped dishes on a fold-down plastic ledge; this is a full-scale evening meal served on snowy linen as you ride 1,000 metres up the side of Switzerland's Mount Rigi in a cable-car gondola (top far right), enjoying vast sunset views over cross-shaped Lake Lucerne to Bürgenstock and other peaks.
As the sky gradually dims, chimes from the bells of distant homebound cows drift up from below, villages at the edge of the lake begin to twinkle and tea lights are brought to the tables. It's all rather romantic.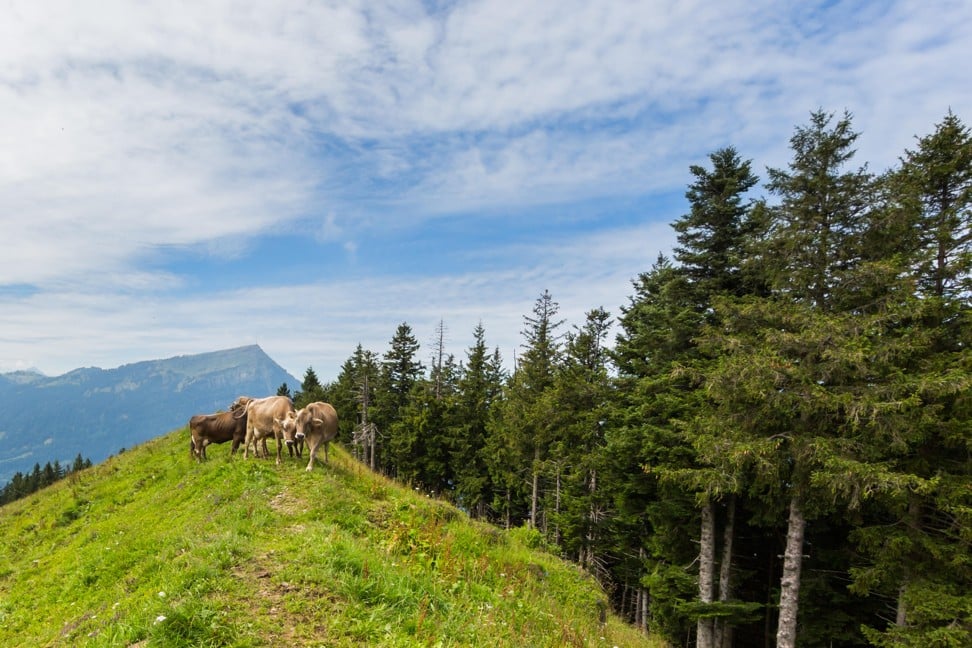 And the food? Admittedly, when the Restaurant in the Sky opened, it served only chicken-in-the-basket, a Swiss favourite. But now a three-course menu from the noted Hotel FloraAlpina, in nearby Vitznau, is brought to the gondola in heated boxes just before the trip begins. From an apéro of Swiss apple juice with a little kirsch through a locally grown mixed-leaf salad and maize-fed chicken breast stuffed with chorizo and cream cheese to Toblerone mousse, it's all a major distraction from the scenery. There are wines from the warmer Ticino region, to the south, but there's also no shortage of locally made kirsch.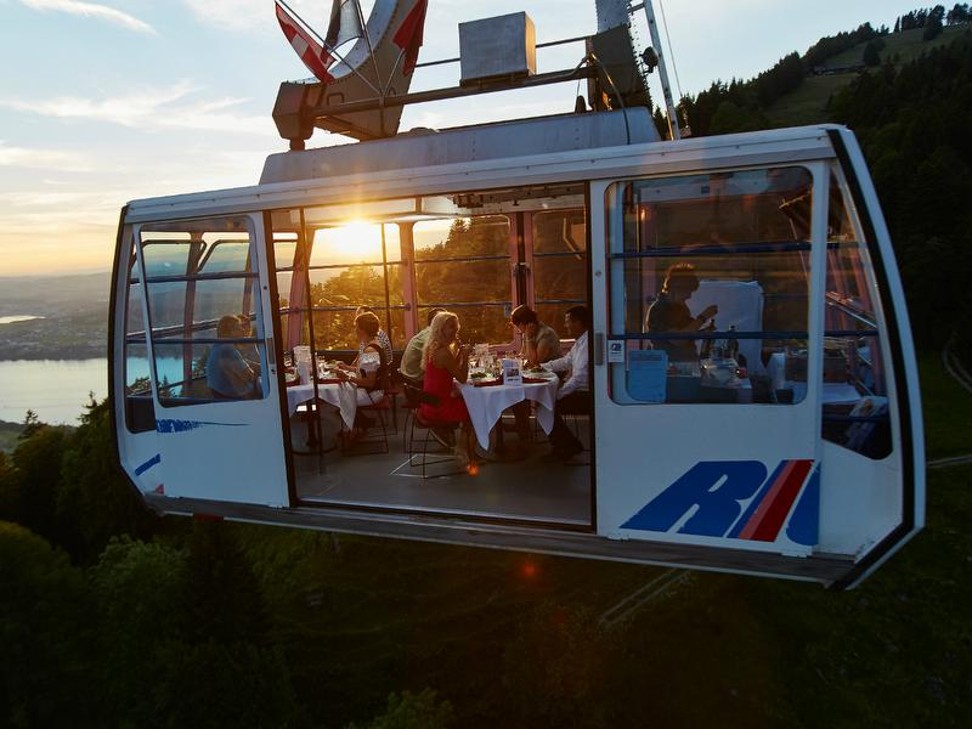 But when these gondolas pass inter­mediate towers it all gets a bit rock 'n' roll, doesn't it? Perhaps your amuse-bouche ends up in your Zinfandel, or vice versa? The journey usually takes 10 minutes, but for dinner it's a gentle 45 or more. The ride is so smooth that you only notice the towers when framing them in pictures for a sense of place. And there's plenty of time to take panoramic shots and selfies, with no need to fight for space. There's a 15-minute break to enjoy views from the mountainside at Rigi Kaltbad, 1,423 metres above sea level, and then a slow descent with dessert and coffee.
What if something goes wrong? Your multitasking, multilingual waitress is not only fully trained to handle food and wine but also in cable-car operations and safety procedures. The system can be accelerated to normal speed at a moment's notice, and even reversed to get to the nearest station as quickly as possible.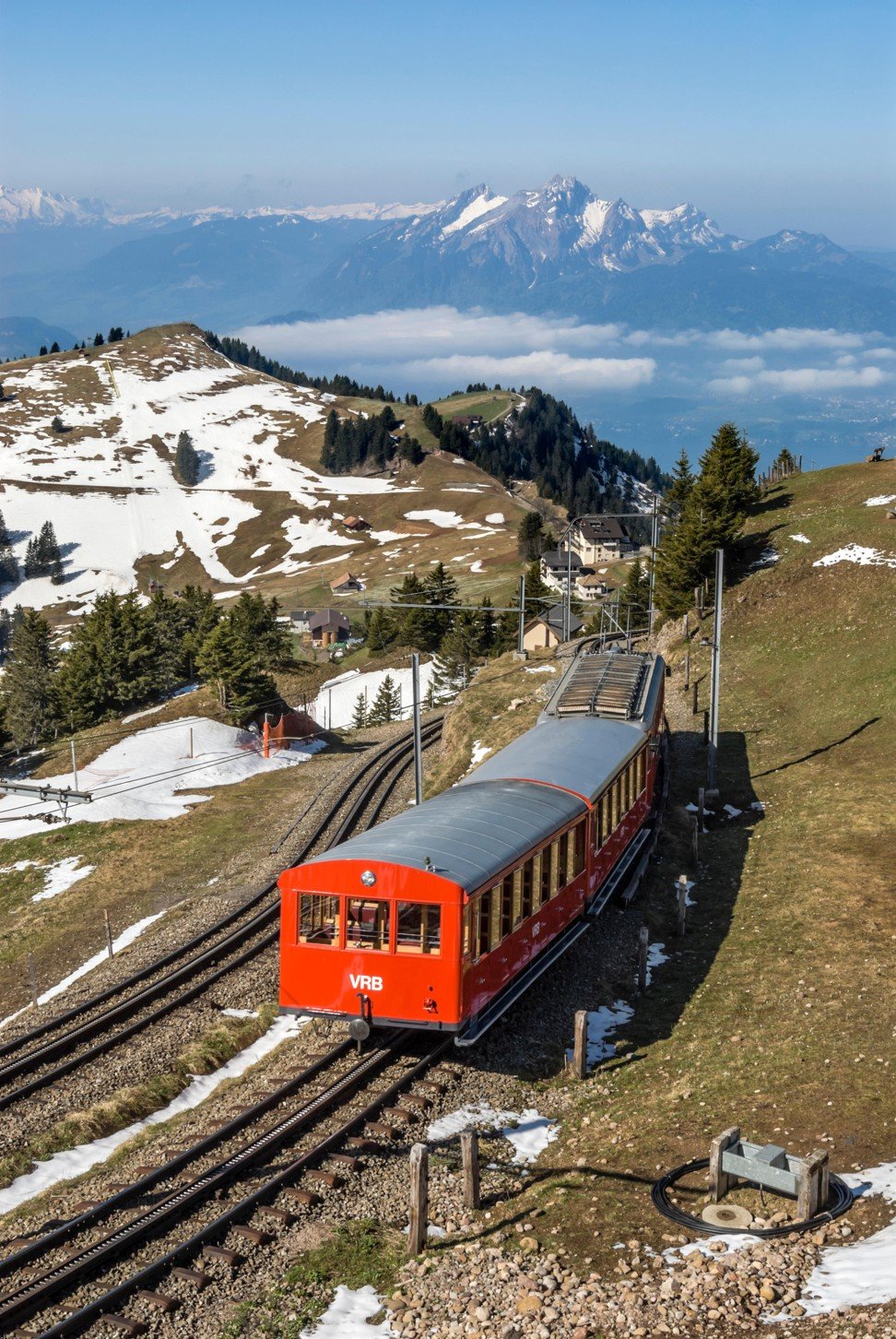 What do we do until dinner time? Just hang around? There's plenty to do. The paddle-steamer journey from Lucerne to the cable-car station at Weggis or Vitznau railway station is a pleasure in itself. The Hotel Rigi Kaltbad offers a large spa and multiple hiking routes. The smart, red, cogwheel-driven trains of the beautifully restored Rigi Bahn, Europe's oldest mountain railway, will take you steeply up via Rigi Kaltbad to the 1,797.5-metre summit of Rigi Kulm, where the bracing air will swiftly make you hungry for lunch at the nearby Chäserenholz Cheese Dairy, a winding walk downhill past the cows that produced the milk.
So how's business? It has its ups and downs, but as there are only four tables seating a total of 16 diners a night, at 125 Swiss francs (HK$1,000) each, reservations for the single 7:35pm sitting are essential, and can be made here. A second gondola can be used, with 16 diners starting their meal at the top (7:10pm start). Individual bookings are accepted only for Saturdays, June to September, other nights being reserved for groups.