Where is it? Beijing nowadays is conspicuously short of two attractions: hutongs and boutique hotels. Most of the former have been bulldozed in the name of progress, and five-star skyscrapers tend to dominate the accommodation stakes. Bucking the trend is Cours et Pavillons, extravagantly conceived by Francophile Lee Jin, daughter of a wealthy Beijing family.
Opened in 2015, the hotel ("public pied-à-terre" would be a better description) was formerly two hutong homes and retains an intimate feel, although its exuberant Photoshop-plus decor makes it seem more like a walk-in artwork.
Within hailing distance of the National Art Museum of China and Peking University, Cours et Pavillons is well placed for sightseeing but happily removed from the busier parts of the capital. There are a mere seven guest rooms (below), which tend to fill up quickly even on weekdays.
Below-the-radar Beijing: places to see, eat and drink that most tourists don't get to
Why stay here and not at a regular hotel? For a start, the renovation has been handled with admirable sensitivity. The staff make you feel as if you are staying with a friend of a friend. The restaurants are excellent. And there's nowhere else remotely like Cours et Pavillons in the whole of Beijing. Take that, multinationals.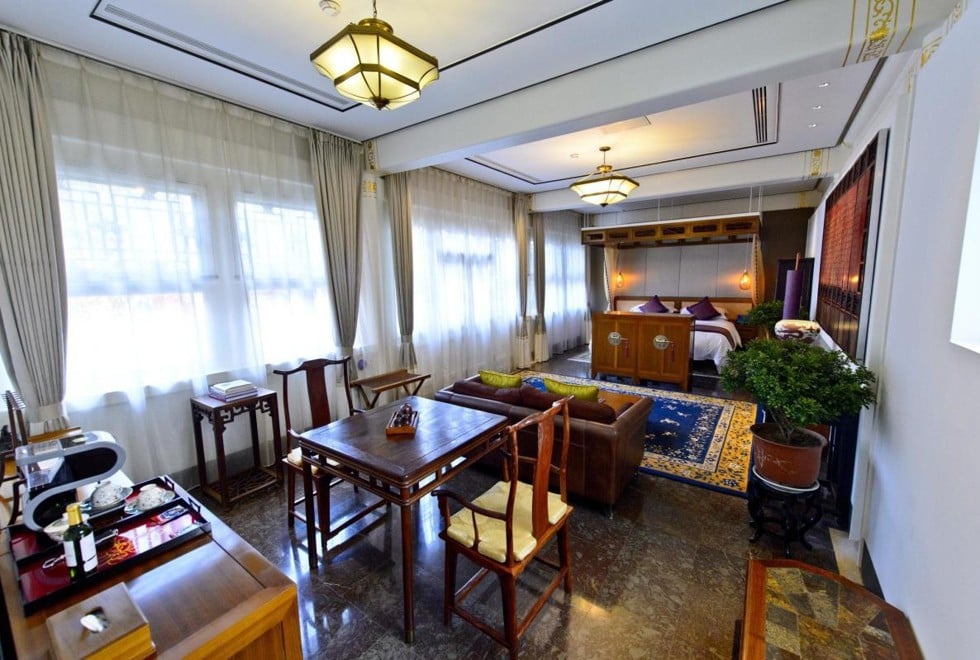 And so to bed. There's a definite Italian influence in the interior design, giving the public areas a substantial United Colours of Benetton injection, which sits surprisingly well with the chinoiserie and antiques. The brightly hued lattice doors are a prime example.
There are three categories of room, the main differences being size and price. Given the traditional design, high ceilings are part of the deal, and the windows have been enlarged to let in plenty of light. The bath­rooms are luxuriously marbled while the butlers, on call 24 hours a day, perform their roles with aplomb.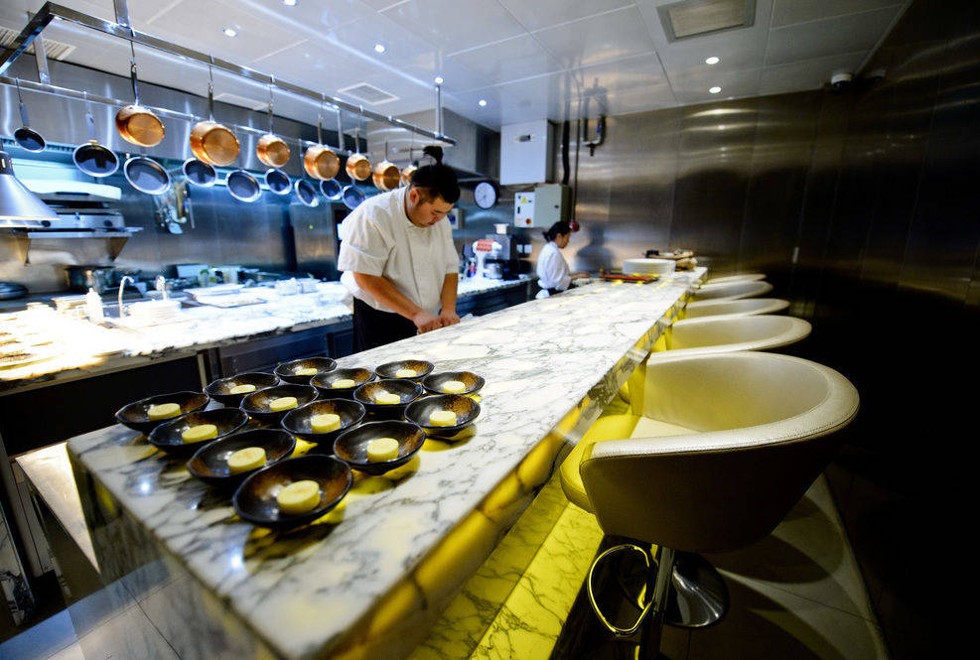 So there's more than Peking duck on the menu? Is Cours et Pavillons a seven-room hotel with a pair of restaurants, or a brace of restaurants with seven rooms attached? The answer can only be in the equivocal.
Lee's love affair with all things Gallic is made manifest at the French Restaurant (so named) in the south court­yard, which aims to take gourmandising to new levels. Under Anglo-Moroccan head chef Zak el Hamdou, the menu features such exotic fare as lobster, Wagyu beef and oysters with scrambled eggs and caviar.
The Chinese restaurant is for hotel guests only and, rather than sticking to a single cuisine, sources ingredients and inspiration from all over the country.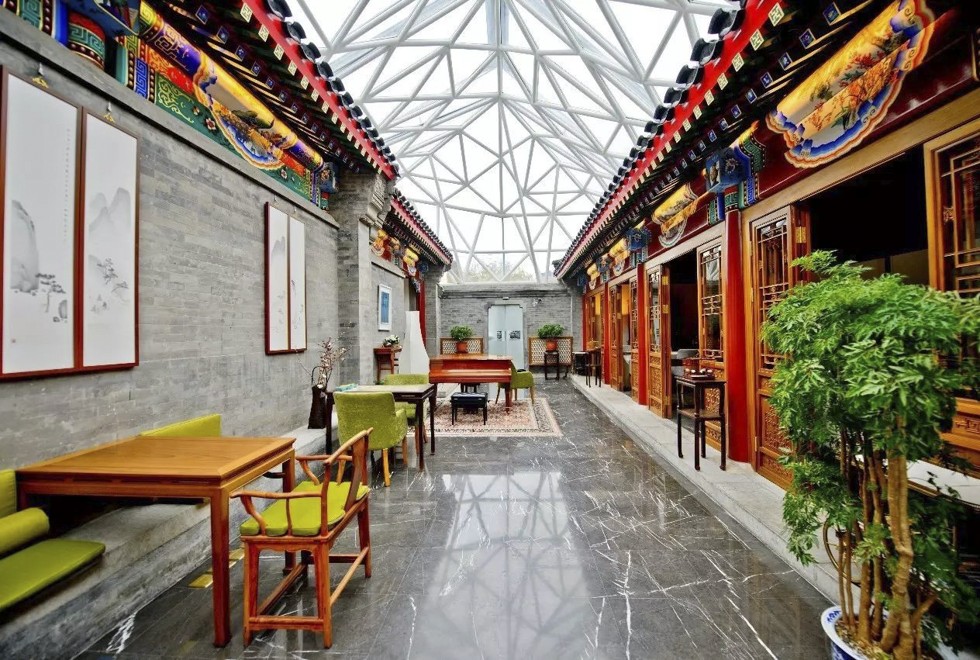 What lies beyond the front door? Dongsi – the interchange for metro lines five and eight – is the nearest station, providing easy access to pretty much the entire city. The streets nearby repay exploration, with their mix of traditional courtyard restaurants, edgy arts and crafts shops, and characterful homes containing several generations of noisy Beijingers. Nearby Jingshan Park, immediately to the north of the Forbidden City, is almost 1,000 years old and for much of the day hosts an extensive troupe of citizens intent on prac­tising their dancing, musicianship or tai chi moves.
What's the bottom line? Room rates start at 2,400 yuan (US$360), including breakfast for two, a complimentary albeit small minibar, Wi-fi and airport transfers.