Malaysia's first Ritz-Carlton resort property has just opened on the island of Langkawi, two years behind schedule. The website says that its 90 rooms and suites and 29 villas (Beach Villa above) are located "on expansive grounds overgrown with a 10 million years old [sic] rainforest", so that might explain the delay.
The timing is, in fact, quite fortuitous for Ritz-Carlton, though, as the old Datai Langkawi, just to the north, has just closed for a 10-month renovation.
Visit ritzcarlton.com/langkawi for a virtual visit and opening rates and offers.
---
Over and out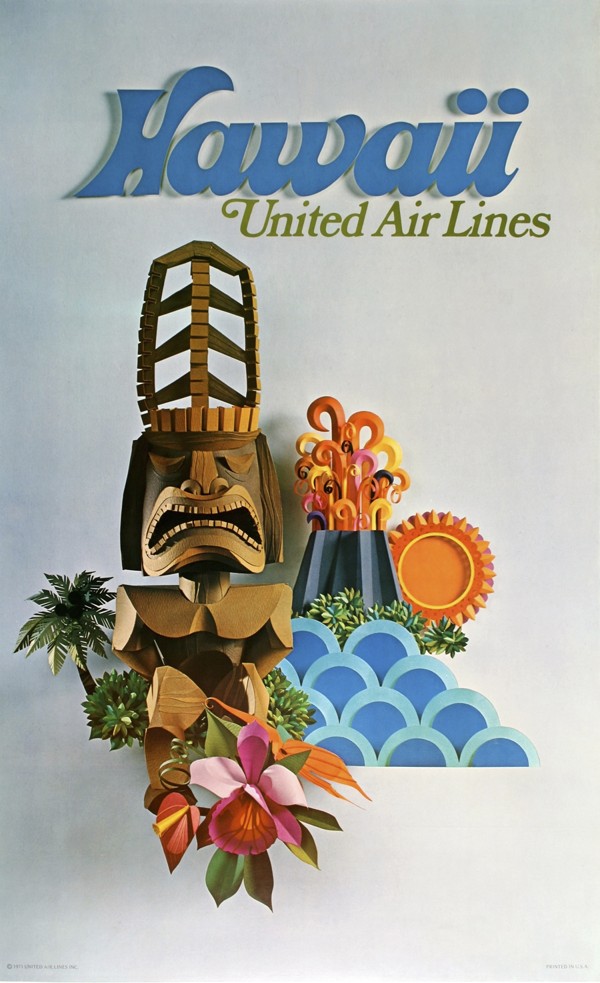 American carrier United Airlines will be marking the end of an era next month, with the last flight of its long-serving Boeing 747 fleet. United is now the longest-running operator of the 747, which it first put into service between San Francisco and Honolulu in July 1970, six months after the first commercial 747 flight (flown by the late, great Pan Am from New York to London).
Absorbed by United several years ago, Continental Airlines beat United to Honolulu by a month, in June 1970, with a 747 once renowned for its fantastic Polynesian Pub (below) on the main passenger deck. This joyfully kitsch in-flight lounge seems to have been loosely based on the amazing Hawaiian Lounge, which United had installed on its double-decker Boeing Stratocruiser flights to Hawaii in the 1950s.
"The Hawaiian theme dominates the entire interior," noted Boeing Magazine, describing the Stratocruiser's bamboo and pandanus leaf décor, with abstract pineapple-and-fish-patterned curtains. "The mere act of stepping aboard," it was noted, "gives the immediate sensation that one already has set foot on Hawaiian soil."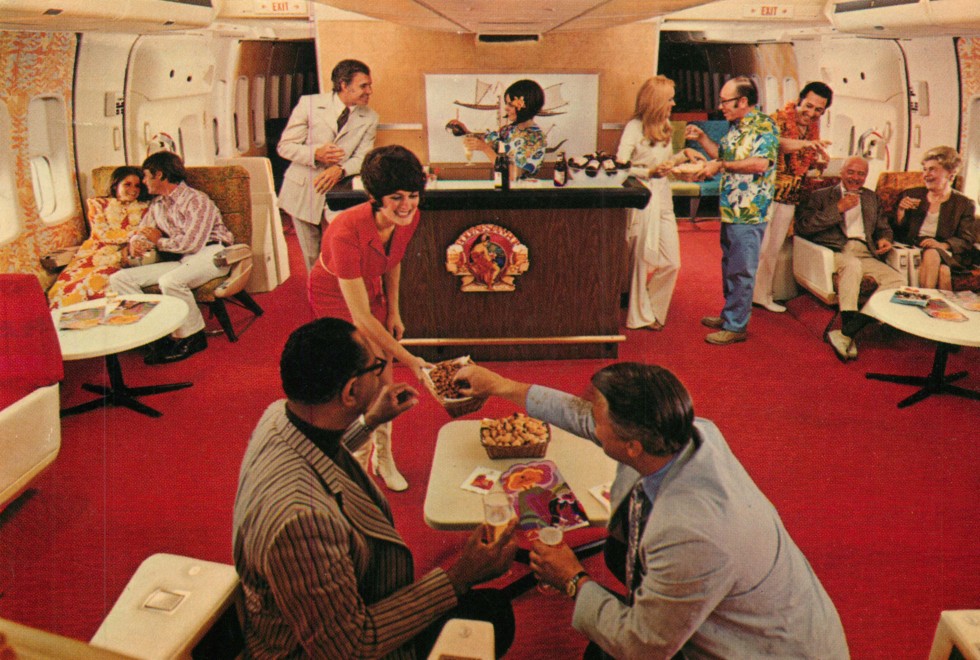 United's first Boeing 747 was more soberly decorated. Instead of Tiki-lounge frivolity, the more restrained Red Carpet Room occupied most of the upper deck with eight plush swivel-armchairs.
United's last Boeing 747 flight will recreate its first, departing San Francisco for Honolulu on November 7. Flight attendants wearing retro uniforms will serve '70s-inspired meals, and as-yet unspecified era-appropriate in-flight entertainment will be provided.
Seating on the upper deck will not be sold, so that all passengers can have a chance to visit what United calls "this iconic space". Unfortunately for anyone wanting one, all seats have now been sold.
---
Coal comfort
It's said that the first £1 million cheque was signed at Cardiff's Coal Exchange. That was in 1904, back when the Welsh capital was the biggest coal port in the world. As the coal industry declined, so did the condition of the exchange's magnificent Victorian building, where the global price of coal was once decided. It closed for business in 1958, and was put to various uses – including as a live music venue – before being shut completely in 2013.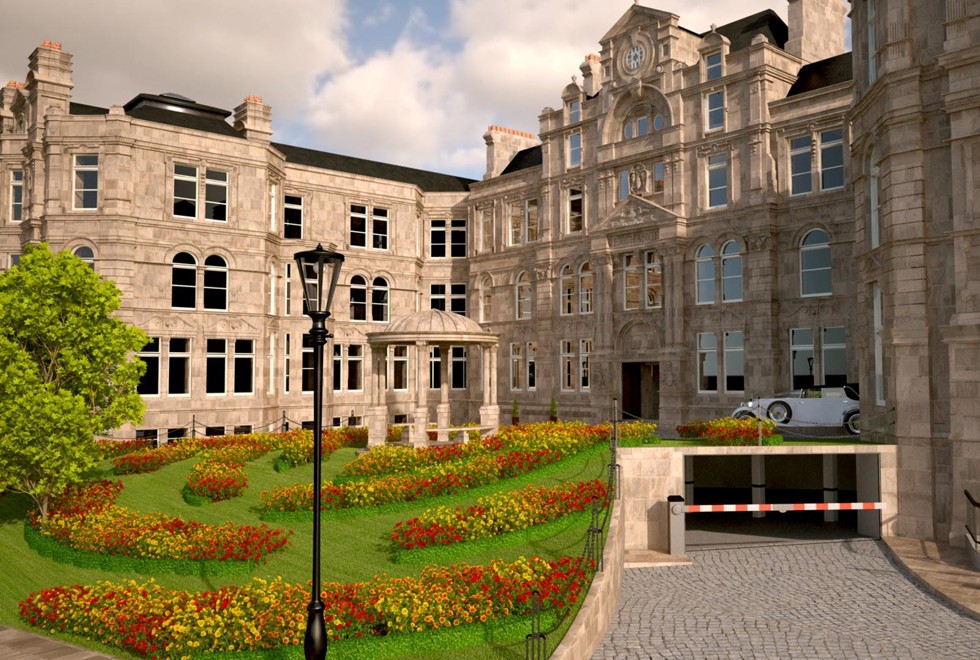 Saved from demolition, the building was reopened this year as The Exchange Hotel (above). The ambi­tious and contro­versial project was featured in a BBC docu­mentary called Saving the Coal Exchange, which was broad­cast in June and can be found in HD on YouTube.
The full restoration of the hotel, which has been getting positive reviews online, is expected to be complete by next spring. Qatar Airways is scheduled to launch a service that will connect Hong Kong to Cardiff, via Doha, in May.
---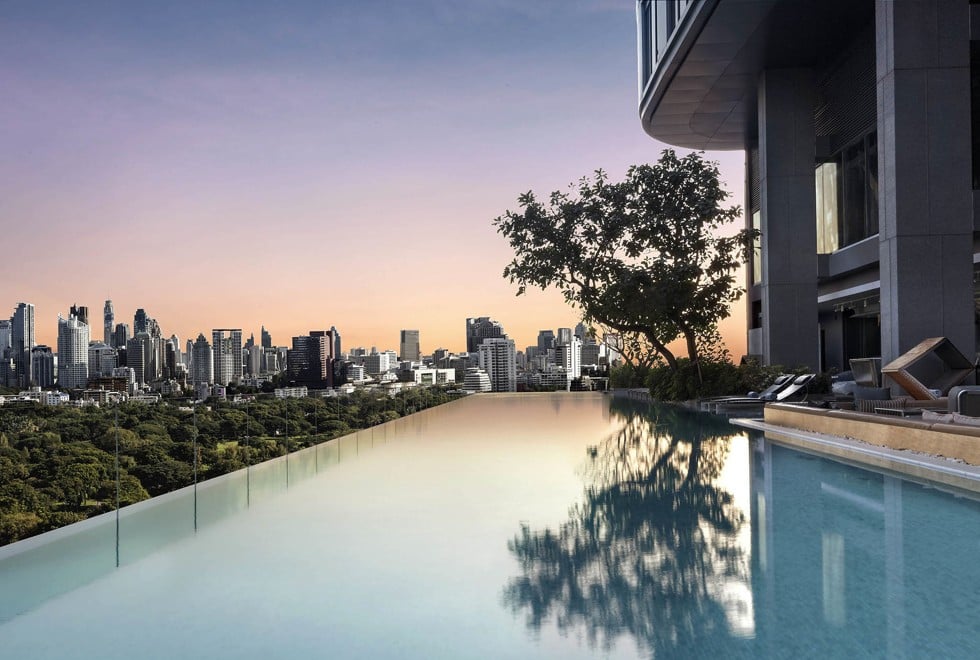 Deal of the week
Westminster Travel is selling a four-night package to Thailand with two nights at the SO Sofitel Hua Hin and two nights at the SO Sofitel Bangkok. Private car transfers between the airport and the hotels are included, as are flights with Cathay Pacific, daily breakfast and one dinner and a cocktail at the Hua Hin hotel.
The package is priced from HK$4,600 per person, twin share, and will be available throughout October.
For more details and reservations, visit westminstertravel.com.