Memmingen is an early-to-bed kind of place. My hotel confirmation includes a warning not to arrive any later than 9pm, when the reception closes. There are parts of Europe where people are getting ready to go out for dinner at that time.
Checking in with minutes to spare, I'm offered Frühstück um sechs, which sounds rather racy but is merely a reminder that breakfast is served at 6am.
The town is known to airline passengers as Munich-West, due to its vague proximity to the Bavarian capital. Travellers hurry from low-cost carriers onto transfer buses without even pausing for a whistle-stop tour. Medieval Memmingen deserves better.
Colourfully painted buildings huddle around the cobbled marketplace and canal-side cafes hum with lively conversation. Sightseeing pamphlets are printed exclusively in German – a sure sign that the local tourism industry is in its infancy. English might not be widely spoken but a mime and a smile gets you where you need to go.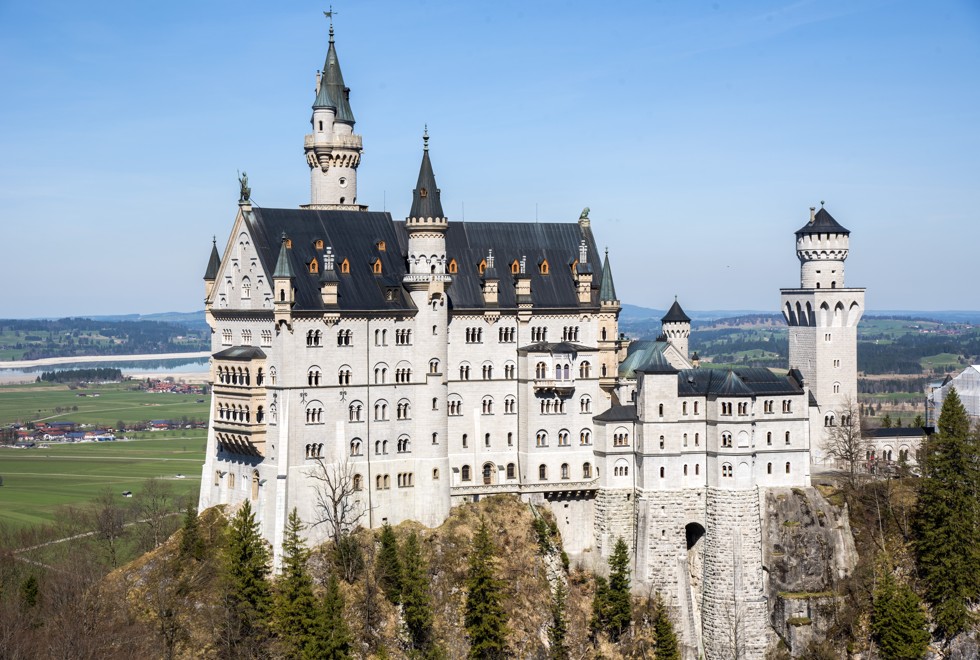 Memmingen is both a back door into Bavaria and a short drive from the snow-capped and spotlessly clean region where Switzerland, Austria and Liechtenstein converge. In an area of cooperation, customs unions and cross-border cordiality, I find myself being grilled on the logic of Brexit and why some Hongkongers want nothing to do with China. I apologise for not possessing enough German to provide succinct explanations. I probably don't have enough English, either.
The good, bad and ugly sides of Oktoberfest: dos and don'ts
I get chatting to a smartly dressed woman who admits there isn't much to do in Liechtenstein. The problem is, she works in the tourist office. The pessimistic PR goes on to explain that the local economy is tied to Switzerland's, which means the cost of living is eye-wateringly high.
"But we're not as expensive as Zurich," she adds, defensively. On hearing that I intend to write about her blink-and-you-miss-it nation, she produces an Office of Statistics booklet covering the country's gross domestic product, energy consumption and financial expenditure. It's hardly a page turner but narrowly beats a night out in the capital, Vaduz, for excitement.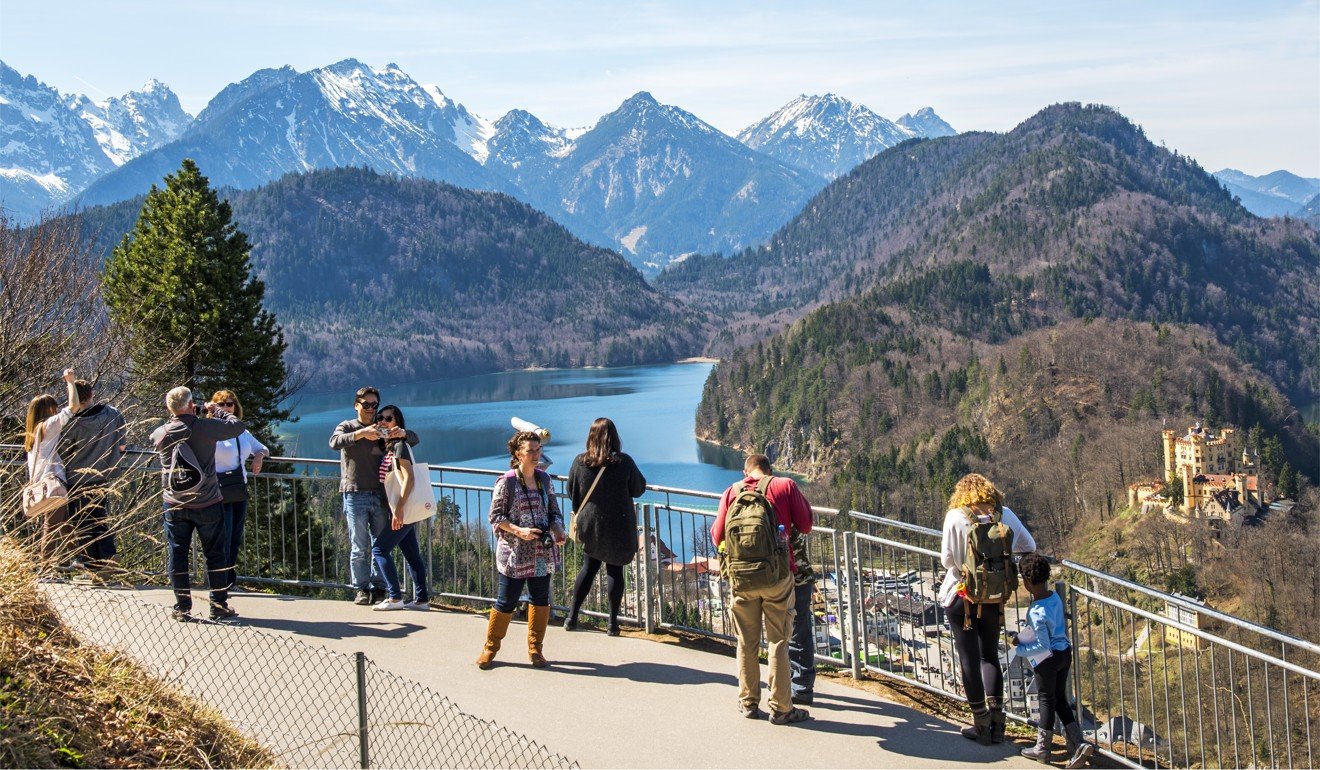 The pocket-sized principality does have its quiz show quirks, though. Liechtenstein is the second least-visited country in Europe, after San Marino, and the only one that lies entirely within the Alps. On National Day each August, all 37,000 residents are invited to party with the prince at his 12th-century castle.
A three-in-one holiday in San Marino, Rimini and Bologna
It's one of only two "double landlocked" countries, completely surrounded by other landlocked states. (Uzbekistan is the other.) The national anthem, Up Above the Young Rhine, is sung to the same tune as God Save the Queen, so it gets played twice before soccer matches against England or Northern Ireland (and booed before games against Scotland). Best of all, the capital is so tiny that the most frequently asked question at the Vaduz tourist office is, "How do I get to Vaduz?"
I'd stay longer if I had a magic money tree. Instead, I cross back into Germany's largest and southernmost state and head eastward along immaculate Bavarian roads hemmed in by fanged mountains. I pause at glistening lakes and enchanting gingerbread towns and I'm fortunate enough to go for days without seeing anyone wearing lederhosen.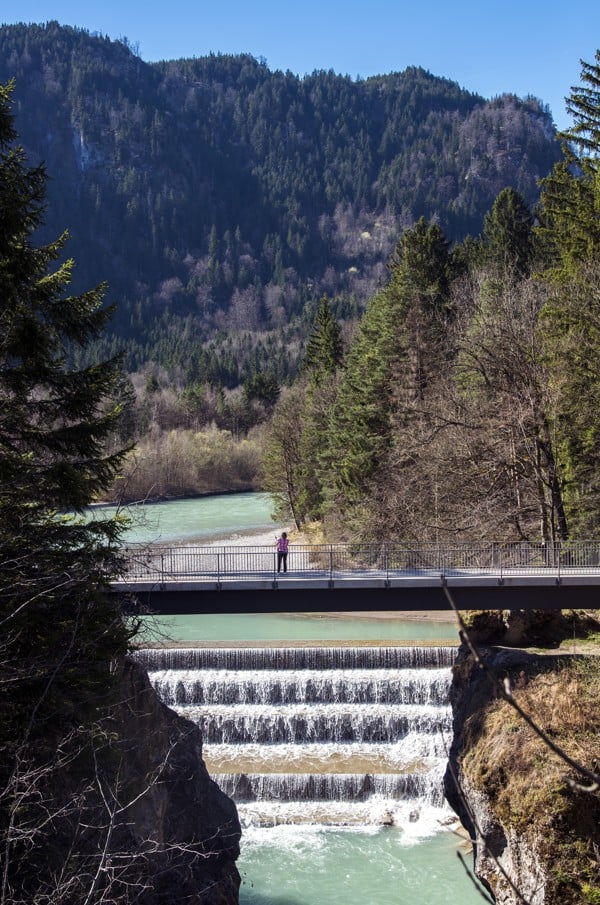 At a hotel in Füssen, the flustered reception­ist sifts through mounds of paperwork but can't find any record of my reservation. It's not often one encounters a disorganised German.
Füssen is a delightful holiday spot but it's the ornamental turrets, towers and gables of nearby Neuschwanstein Castle that lure the hordes. Mad King Ludwig's audacious fairy-tale folly is Germany's most visited tourist attraction and, for those without a drone, the best views involve huffing and puffing up a steep stone path to the Marienbrücke pedestrian bridge, which sags under the weight of jostling photographers.
We get lots of Chinese tourists who have a thing about Hitler
The Lech River floodplain, on the outskirts of Füssen, is a soul-nourishing alternative to the coach tour chaos. Alpine peaks and crisp blue skies reflect in clear pools and children skim stones into the fast flowing but frigid waters. The Neuschwanstein circus seems a million miles away.
The second world war must have seemed a million miles away to Adolf Hitler when he visited the Eagle's Nest, a tea house balanced on a rocky outcrop high above the picturesque town of Berchtesgaden. The lofty lair was used to entertain visiting dignitaries but the German chancellor lacked a head for heights and spent much of his time at a retreat further down the mountain, where he planned military operations that resulted in the deaths of millions.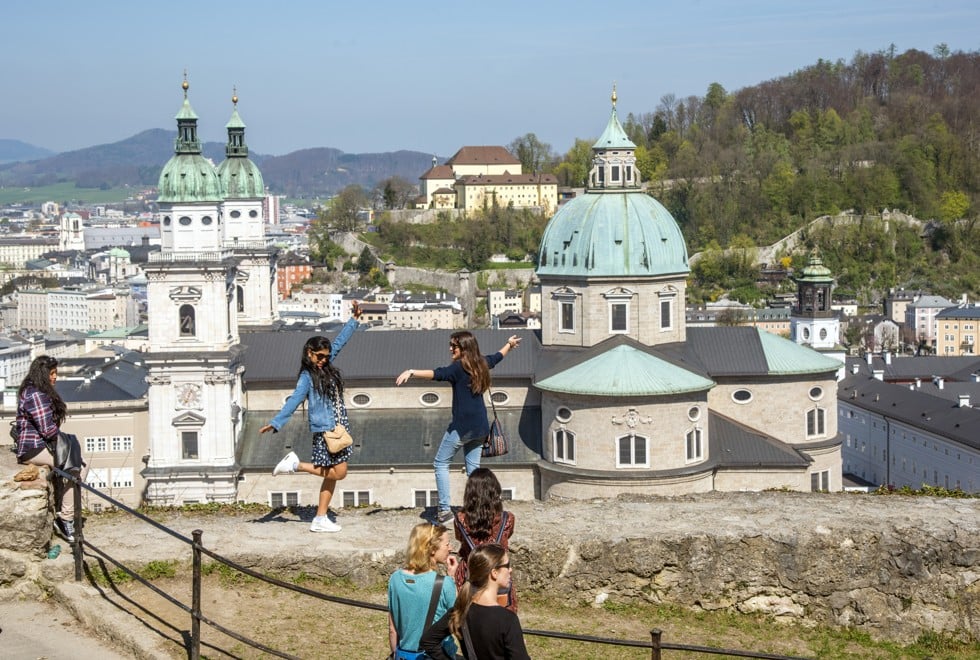 Open to the public, the most famous sur­viving Third Reich-era building is an object of sinister fascination for history buffs and curious visitors, who take it in turns to pose for photos where Nazi leaders stood 75 years earlier.
"We get lots of Chinese tourists who have a thing about Hitler," the owner of my B&B says, managing to make the Führer sound like a teen idol.
50 years of The Sound of Music - and the hills are still alive
To lighten things up a little, I take a 30-minute bus ride across the border into Austria.
You don't have to be a Sound of Music fan to enjoy Salzburg – but it helps. Mehlweg meadow, where Julie Andrews joyfully twirled in the opening scenes of the 1965 musical, is on private land, but there are plenty of other locations to track down. Coach tours whisk sightseers around a succession of half-familiar castles, abbeys, fountains and bridges, finishing up at Mirabell Gardens, where excited fans recreate Von Trapp-style poses on the Do-Re-Mi steps.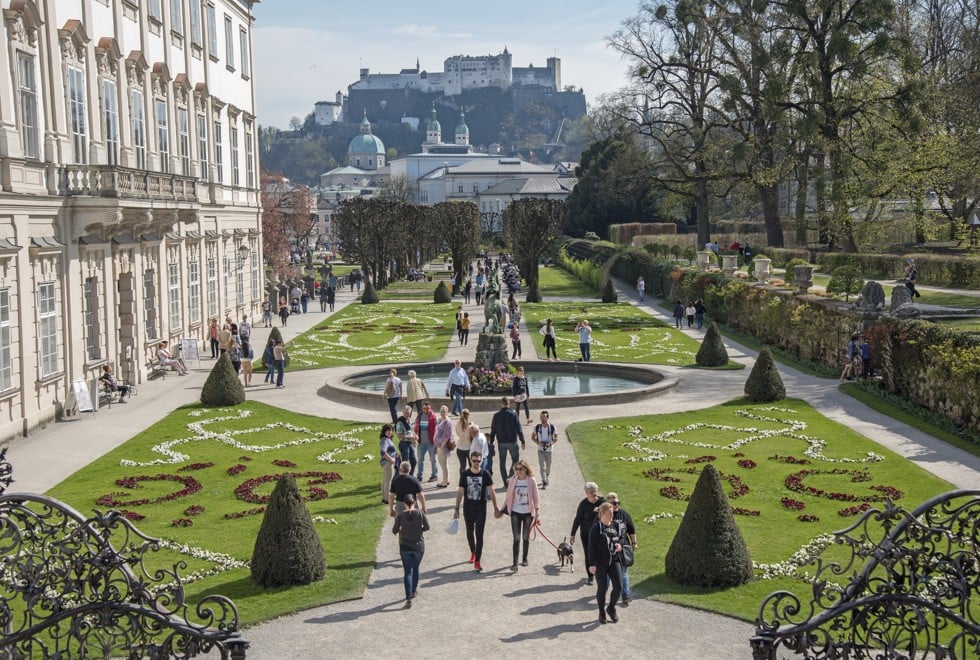 Fortified by a lunch of sausages, sauer­kraut, black bread and wheat beer, I negoti­ate ancient footpaths alongside city walls, ending up at the kind of sweeping vantage points postcard photo­graphers like to keep to themselves. Gazing down, it's possible to make out Mozart Square, with its statue of Salzburg's most celebrated son. High above, the 11th-century Hohensalzburg Fortress dominates the spire-studded skyline.
The small but perfectly formed Austrian city is casting a spell, but I have a flight to catch and the hills are alive with the sound of Munich. Well, Munich-West anyway.
Getting there
British Airways, Virgin Atlantic and Cathay Pacific fly direct from Hong Kong to London. Ryanair flies between London Stansted and Memmingen