In 2014, a fire blazed through Shangri-La, reducing more than half of the Old Town to dust and ash.
It was a savage blow to old Zhongdian – a poor Tibetan city in a remote corner of Yunnan province that had spent a decade rebranding itself as the Himalayan paradise depicted in James Hilton's 1933 novel, Lost Horizon.
Restrictions on logging had turned the local government's nose towards tourism: the city's name was changed, guest houses set up shop and hiking companies supplanted the ailing timber mills. Although nobody perished, for all who witnessed the inferno, the scent of cruel irony must have wafted among the embers.
Entrepreneur Songsten "Sonny" Gyalzur lost his restaurant, Soyala, in the fire. Instead of rebuilding, the loss catalysed the develop­ment of the brewery he'd established to produce small batches of beer for Soyala.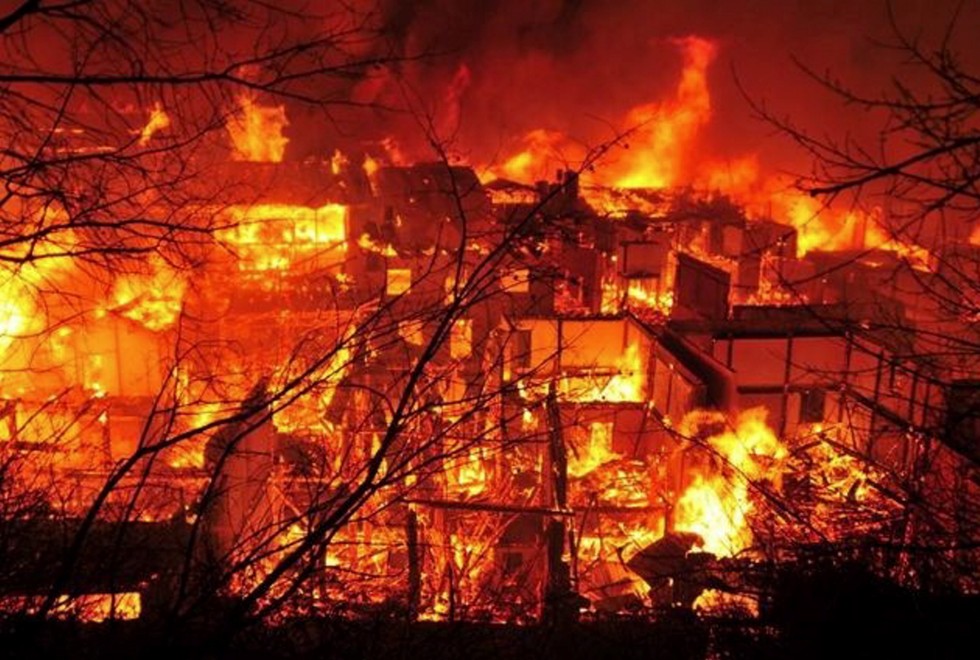 "I started with nothing, we didn't even have electricity or running water," the trim, sharply attired 42-year-old explains, as we tour his facility, a 15-minute drive south of Shangri-La. "We had the machinery made in Shenzhen, then assembled it up here."
When one considers that Shangri-La stands some 3,200 metres above sea level, that was no mean feat.
Forest birds, dinosaurs and The Hump: a Yunnan road trip
Gyalzur, who was brought up in Switzerland by his Tibetan refugee parents, rallied his network of émigré Tibetans to the cause, and on the grasslands, before the long shadows of the snow-capped Himalayas, Shangri-La Highland Craft Brewery came into being.
By June 2015, the world's high­est craft brewery was producing a choice selection of ales, pilsners and lagers. In just two years, awards have been won and his product has become available as far away as San Diego, in the United States.
A meat-processing factory virtually its only neighbour, the brewery is immaculate on the inside, with attention paid to detail and hygiene. On the wall of the main brewing area, bold black lettering reminds staff to "Brew Awesome Beer", in English and Chinese.
Perhaps the most interesting part of the facility is a small room manned by white-coated employees and equipped with various machines and test tubes bubbling with chemicals.
What Gyalzur calls the witch's kitchen is where his team experiment by mixing local, often rare ingredients and classic beers with the aim of inventing the next Shangri-La flavour.
Will Shangri-La produce China's first world-class red wine?
"All our beers are made with Tibetan highland barley and Himalayan mountain water," Gyalzur says, as we arrive at the ground-floor taproom for my favourite part of a brewery tour: the tasting. "But we've had to adapt to the altitude; water boils at 92 degrees here."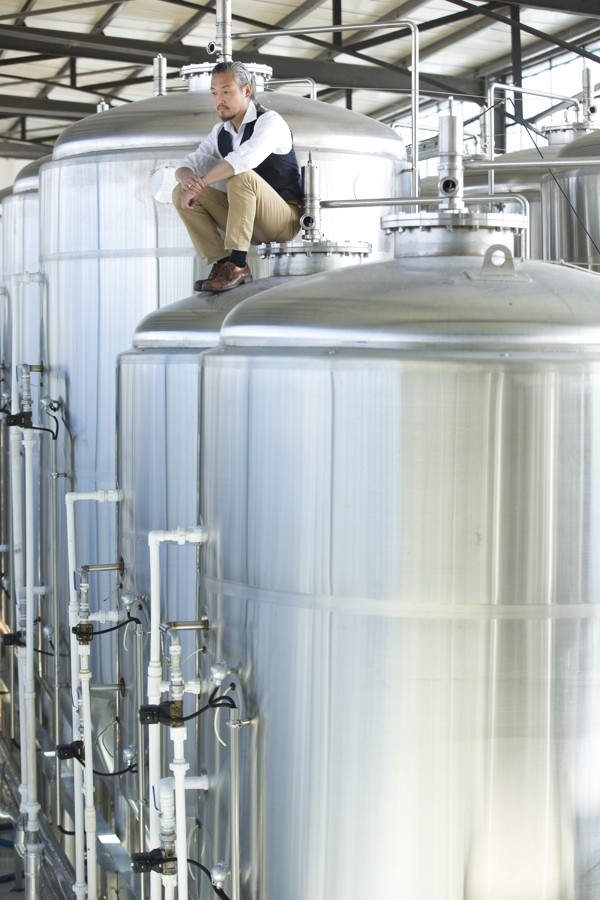 Tibetan Pale Ale and Black Yak – a dark beer with a distinctive coffee taste – are paired with sumptuous yak cheese and barley cakes.
Sufficiently intoxicated, we move our party to the Old Town. The ancient quarter has been sensitively rebuilt and the precious wood­carvings it was known for pains­takingly recreated. More importantly, the place has been equipped with fire hydrants.
We navigate dark alleyways to reach the Flying Tigers Café, named after the American volunteer airmen active in China during the second world war and housed in one of the few classic wood-and-stone town houses to have survived the fire more or less unscathed, located just behind the mighty prayer wheel atop Turtle Hill.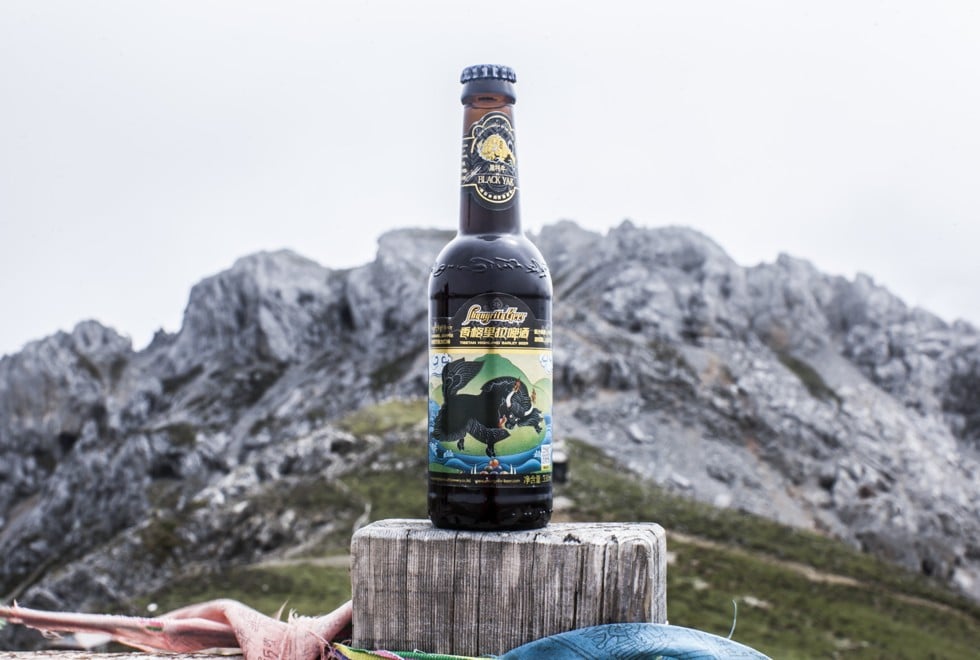 Watched by the airmen depicted in black-and-white photos hung on the walls – among maps of Yunnan drawn up by 19th-century explorers – we suck down more Shangri-La beers over a dinner that includes local goat's cheese, yak beef and wild mushrooms, until Gyalzur, a family man, stumbles off home to fulfil his parental duties.
Shenzhen's craft beer brewing scene takes off
Flying Tigers is owned by Frenchmen Guillaume de Penfentenyo and Constantin de Slizewicz, an old-China hand who also runs Caravane Liotard, a tour company based in Shangri-La; a tour company that may be able to help me work off the hangover I am currently investing in …
I rendezvous with the guide, Franck Privat, another Frenchman, at the cafe the following morning, and we take a taxi to Ringha Valley.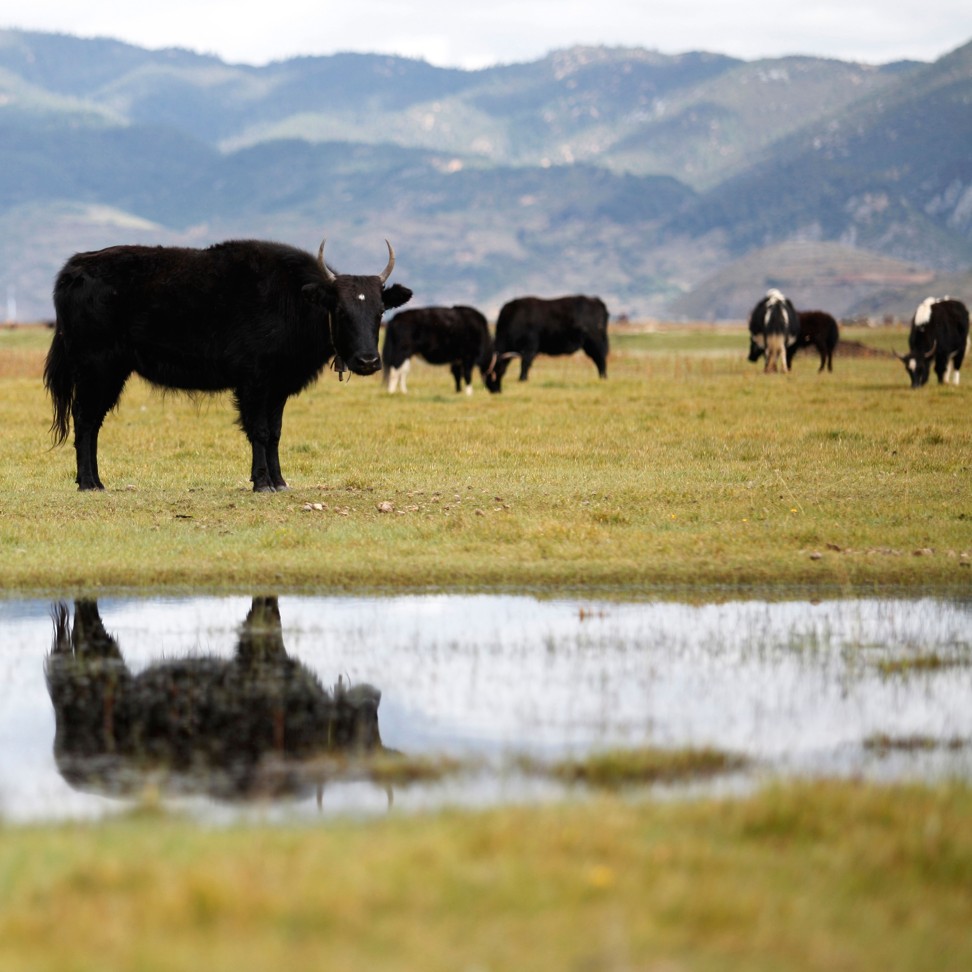 Following an ancient tea horse trail through a thick pine forest, we climb up to 3,400 metres, then 3,500 metres – the ascent causing me to wheeze like an asth­matic pensioner on a broken escalator. I'm not yet acclimatised to Shangri-La and my head is throbbing, but the majesty of the surroundings draws me on.
Eventually, we arrive at a lush plateau populated with burley black yaks. Despite Shangri-La Beer's dynamic flying yak logo, these hairy beasts are gentle creatures, the jingling of their bells the only sound beyond the soft whistle of the breeze.
Forest birds, dinosaurs and The Hump: a Yunnan road trip
I feel I've escaped the world of man altogether, until a toothless Tibetan shepherd emerges from a small shack to greet us in broken Mandarin. As if destined to fulfil cultural stereotypes, Privat goes off to forage for mushrooms, "real porcini" as he calls the rare mountain fungi, while I sit down for a milky tea with Norbu in his shack.
The 60-year-old says he spends half a year alone in this remote cabin. His worldly belongings consist of a dusty bed, a cauldron of stew warmed by an open fire and some bottles of home brew, which provide comfort during long nights beneath the stars. Outside the shack his dog dozes in the grass.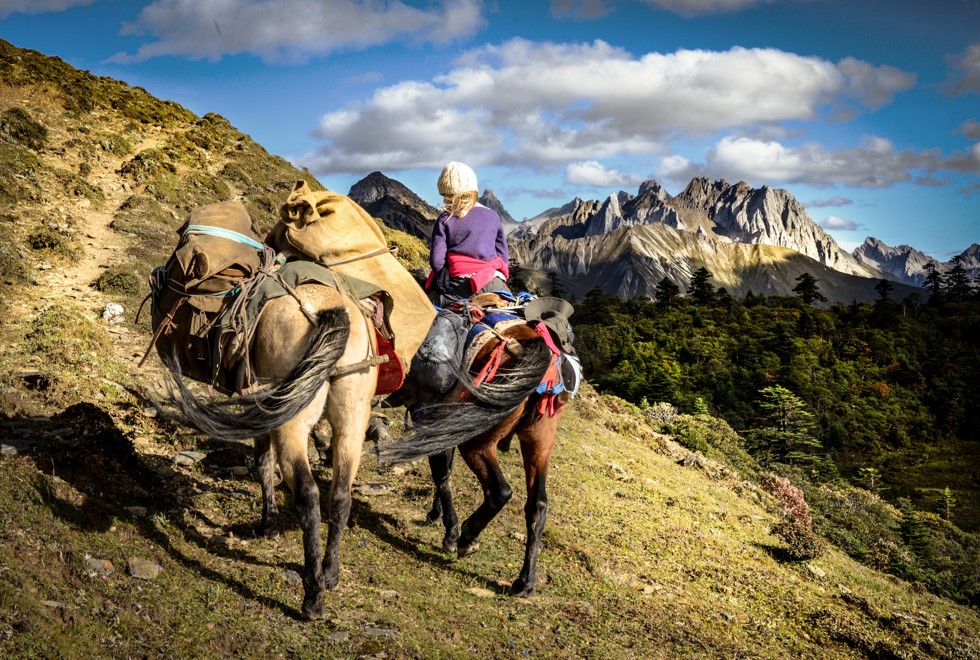 By late afternoon, after a long hike, we find our way back to some vestige of civilisa­tion: a prayer-flag-caked temple on a mound and traditional adobe Tibetan dwellings with colourful door and window frames lining what amounts to a road – more a gravel path – at intervals of 50 yards or so, separated by fields of barley.
Northern Yunnan a joy from its snowy summits to its deep gorges
One of these homes belongs to Constantin and Phoebe de Slizewicz, who have opted for a life less typical here in rural Yunnan.
A two-storey building with a garden and vegetable patch, their home was previously inhabited by three generations of monks, which explains the beautiful murals and religious iconography that festoon the walls.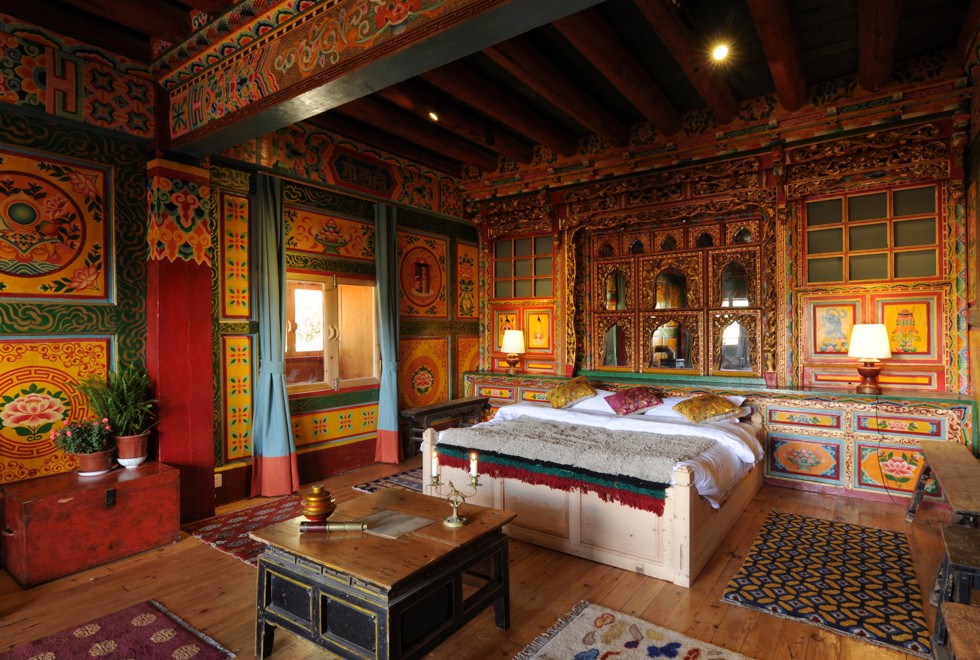 Over home-made coffee cake, the couple tell me about their work.
"It's like Victorian-style camping," says Constantin, of the expeditions he's been leading since 2010. "We trek with horses and tents into the wilderness, then settle around the campfire to share stories over three-course meals and wine."
An Aman resort in picturesque, historic Lijiang – away from the tourist hordes
Constantin, who has lived in China for two decades, is well versed in local history, particularly that of the European adventur­ers who explored this region. I wonder aloud if he is reliving the lives of his heroes, but he is keen to emphasise how the business is woven into the fabric of the community.
"Thirty per cent of the money goes direct to local Tibetans for their horses," he says. "We buy and use local produce. And when we hike, we do green things like collecting litter."
He is also keen to convey the philosophy that "voyager est un art" and while their trips "revive the elegance" of pioneers past, guests are encouraged to learn the skills necessary to survive on the rooftop of the world.
"We're not colonial people, we're Europeans living here among the Tibetans. But we're doing something real. It's an exchange from which both sides can benefit."
When Shangri-La to Lhasa and back took 6 months: muleteers recall Ancient Tea and Horse Caravan Trail
The landscape looks unspoilt in the fading light of the day. It is harvest season and villagers are busy mound­ing barley onto large wooden racks to dry.
"In China you can dream big and you can try," Phoebe adds, pouring me another cup of Yunnan tea.
Getting there
Cathay Dragon, Air China and China Eastern fly between Hong Kong and Diqing Shangri-La via Chengdu or Kunming