If you think it is necessary to reach Russia from the European Union by travelling east, think again.
I enter Kaliningrad from Lithuania at Sovetsk, over the Queen Louise Bridge, which straddles the broad River Neman at the spot where Napoleon and Tsar Alexander met on a raft to sign a treaty of peace in 1807.
Kaliningrad and sections of northern Poland were once part of East Prussia, and then Germany, until the map of Europe was redrawn after the second world war. Joseph Stalin expelled all remaining Germans from the region – a total of 14 million people – and the bulk of East Prussia has been Russian ever since. This made a degree of sense in 1945 (though perhaps not to the Germans) but is anomalous now, with the Iron Curtain hav­ing fallen and modern Kaliningrad Oblast (the administrative centre of the territory is also known as Kaliningrad) bordered only by the EU and Nato states of Poland and Lithuania.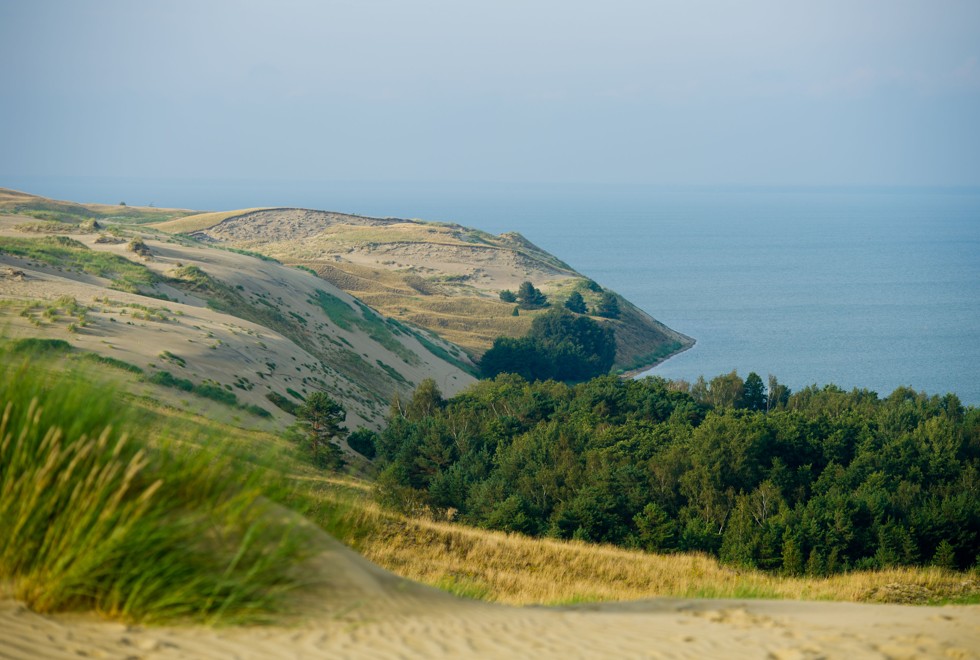 Entry proves to be a complicated business. I hand my documents through a tiny window in a prefabricated cabin that could best be described as "cold war circa 1982". The guard sits before a massive computer monitor and a row of black Bakelite telephones, above which manila folders are busy gathering dust, and asks me a series of questions using Google Translate.
The first few seem routine – "Why are you travelling in Kaliningrad?" – but they become increasingly difficult to answer: "Why did Britain leave the EU?" and "What do you think of Vladimir Putin?"
He seems satisfied with my answers – I resisted the temptation to say I prefer Putin with his shirt on than with it off – and I am on my way into this peculiar Russian enclave, which is about half the size of Taiwan.
The good, bad and ugly sides to being a tourist in Moscow
My taxi speeds through pretty rolling countryside over which Red Army soldiers advanced in 1945, past a number of com­memo­r­a­tive tanks on plinths and a road sign that announces, "Moscow 1,200 kilometres".
Khrabrovo Airport is chaotic with Kaliningraders flying south, to toast their Baltic Sea skin under a hot Black Sea summer sun, as I collect a hire car and point it north, towards the Curonian Spit, a narrow strip
of land that arcs for 100km away from the coast and across the maritime border into Lithuanian waters, rejoining the mainland about halfway up the country.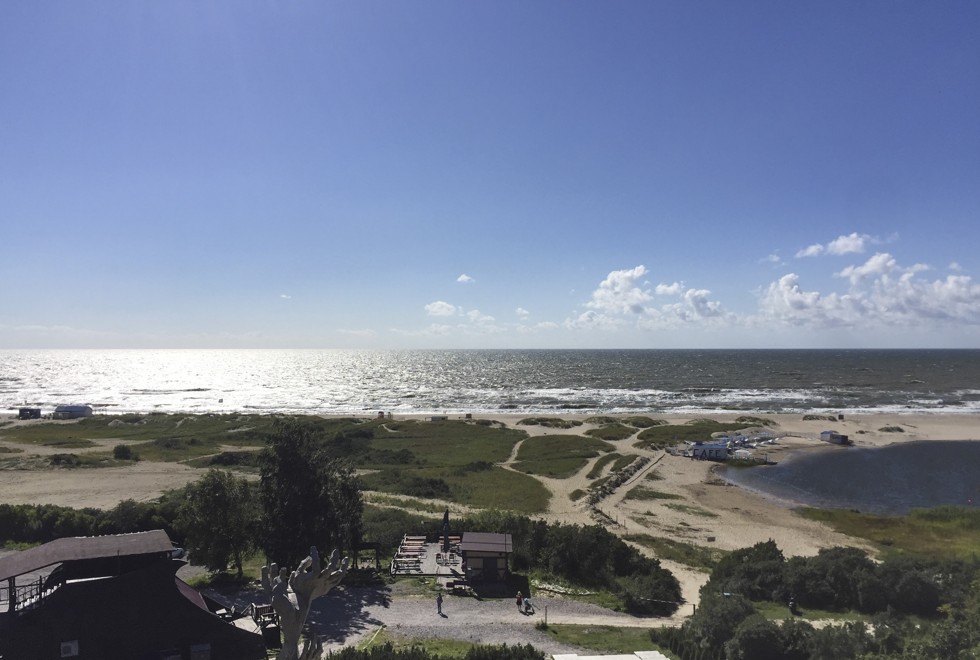 What the Russians call Kurshskaya Kosa is a beautiful ribbon of pine trees and sand dunes through which visitors hike, spot wild boar in ancient forest and eat locally caught smoked fish while a keen salt wind matches the crashing surf of the Baltic for stamina.
Svetlogorsk, with its whimsical art nouveau buildings, bratwurst and pretzel cafes and bemused German tourists here to see this outpost of the old empire, is typical of the old spa towns that dot northwest Kaliningrad, but along the coast to the west, past boats with their sails flapping in the breeze, is the even prettier Yantarny.
I wander its cobbled streets and come across the town's red-brick German church, which has been converted to Russian ortho­doxy, its interior now a confection of icons, bells and incense. On the other side of an oak forest is Yantarny's beach, where locals scan the sand for shards of amber.
Eighty per cent of the world's supply of the fossilised tree resin comes from the Baltic coastlines and millions of fragments wash ashore every year. Consequently, almost every Baltic town and village has an amber-jewellery shop.
Remote Russia's Northern Lights may be best seen from a luxury cruise
Hawking the rings and brooches in Yantarny's is a determined shopkeeper who shows me a magnificent piece of amber that has, deep in its swirling prehistoric depths, two insects trapped in an eternal embrace – a copulation that has lasted for millennia.
At €3,000 (US$3,490), it's "a perfect gift for a lady", he says. "A very romantic piece."
Extricating myself from his embrace, I venture further south along the west coast to Baltiysk, which is not nearly as pretty as Yantarny nor as lively with coffee shops and holidaymakers as Svetlogorsk.
As host to the largest Russian naval base on the Baltic, the town was closed to outsiders for 50 years. Now, though, day trippers weave their way around sailors in blue-and-white striped shirts as they rush to get the ferry to Poland.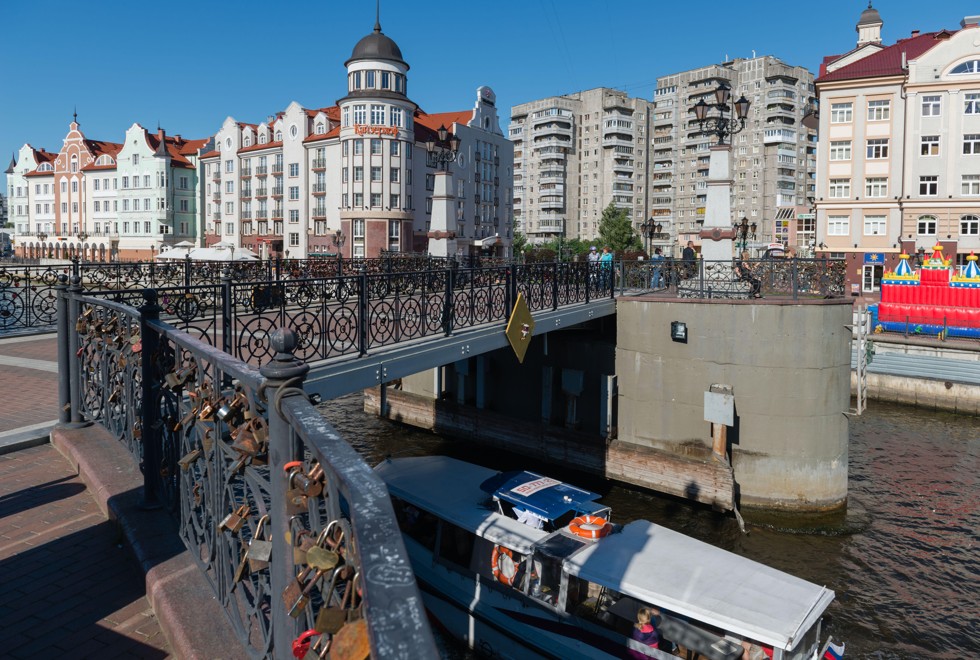 Adolf Hitler declared Koenigsberg – now Kaliningrad city – an "invin­cible bastion of German spirit", but the East Prussian capital surrendered a month before the end of the war, after fero­cious Allied bombing and a three-month Soviet siege that claimed the lives of nearly 50,000 people. Nevertheless, some of the old city survived and merchant houses and fish­ing wharves have been recreated on the banks of the Pregel River, their shops pander­ing to tourists and their excellent restaurants serving Russian and German cuisine.
The city's ancient cathedral was rebuilt in the 1990s and contains a memorial to the philosopher Immanuel Kant (1724-1804), who lived his whole life in Koenigsberg. Kant embraced poverty and seclusion, and claim­ed he preserved his health by "breathing only through my nose in winter and keeping the pneumonia winds out of my chest by refusing to enter into conversation with anyone".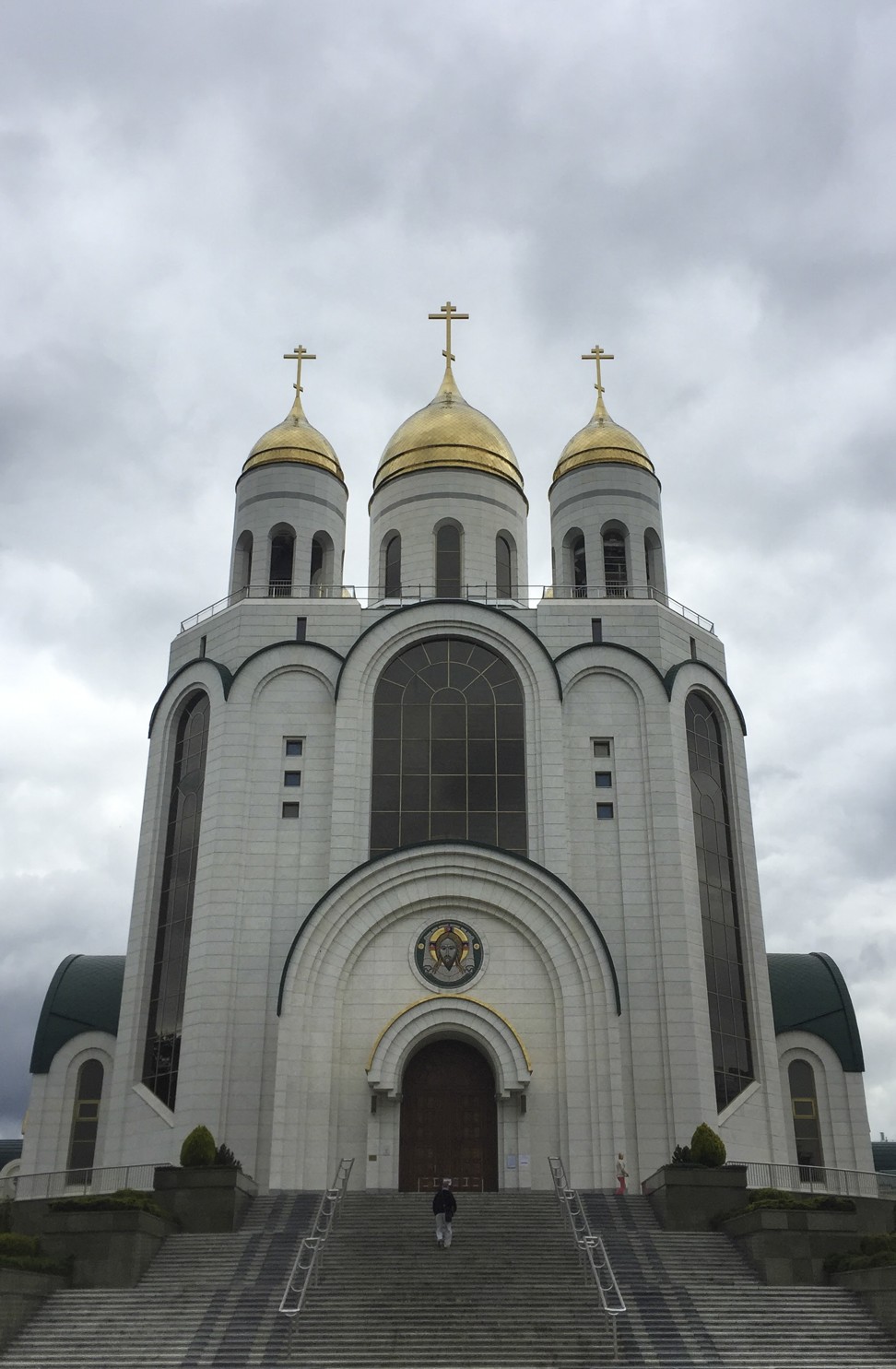 If he were alive today, he would no doubt walk straight past the "Prussian restaurants" – characterised by their rustic tables, bear­skins and pewter tankards and resembling a set fromThe Hobbit or Game of Thrones – that stand, together with a smattering of amber shops, between the cathedral and Ploshchad Pobedy ("victory square").
Between the new, gaudy Orthodox cathedral and the plain red-brick one rebuilt by the river, stands a building that is more interesting than either – at least to the fan of architectural folly.
A beautiful 13th-century German castle stood in the centre of Koenigsberg, its tower 100 metres high. It burned down in 1944, but the stone walls survived, and only in 1968 did Soviet leader Leonid Brezhnev decide to demolish what remained of "the hornet's nest of militarism and fascism".
Of the building that replaced the castle, my guide book says, "if all the eye­sores in the world had a mother then this 21 story [sic] derelict behemoth planted brazen­ly on a prime piece of city centre real estate would be her".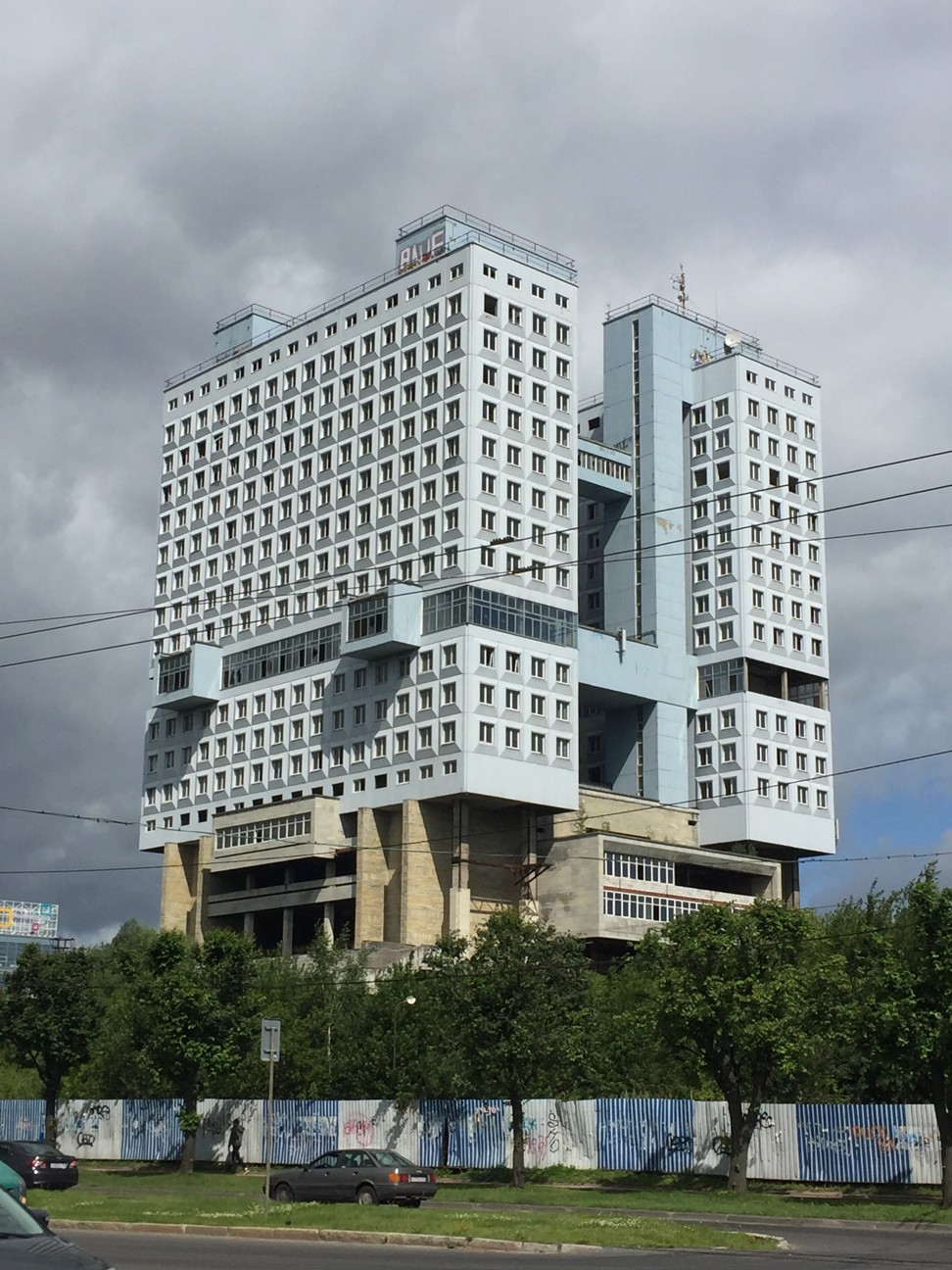 The House of Soviets has been described as "the Revenge of the Prussians" because the edifice can never be completed due to structural problems and its standing on the marshy soil of the old castle moat. In 2005, Kaliningrad's 60th and Koenigsberg's 750th anniversary, the exterior was painted light blue and windows were installed for the visit of President Vladimir Putin, but the colour has faded, the windows are broken and the grounds resemble the Koenigsberg of 1945: a mess of rubble, weeds and barbed wire.
There is some affection for this brutalist cube, though, a Kaliningrader telling me that locals call it "the buried robot" and asking whether I can see the robot's face. And there it is – the huge bland face of a 1970s robot, his whole body trapped beneath the marshy soil.
There's no doubt a great analogy to be found in comparing the building with the Russian territory it stands in, but I wish to leave fascinating Kaliningrad on good terms. The last thing I need is for the questions to be even more awkward should I return.
Getting there
Aeroflot flies between Hong Kong and Kaliningrad via Moscow.