As Asia's roads become ever more clogged with fume-belching traffic, tourists are taking to lakes, rivers and canals for a pollution-light perspective. Waterborne adventures offer thrills and spills but, mostly, serenity. Locals stop what they are doing to smile and wave as you glide past, no one suffers from road rage and you never have to worry about parking.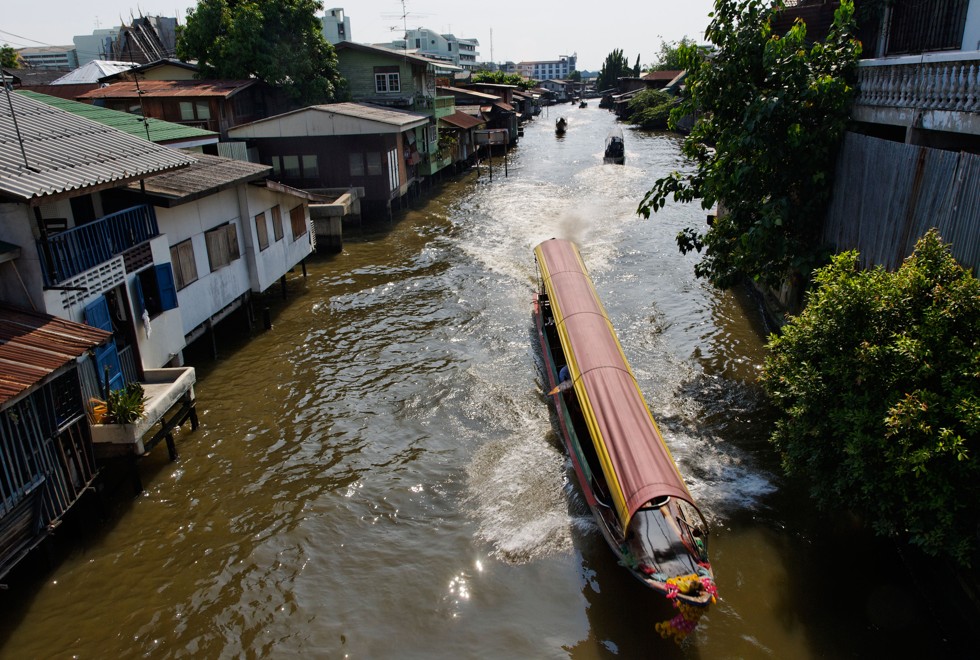 Bangkok canal trips
A longtail boat trip along Bangkok's canals is a rewarding alternative to the public express ferries that shuttle up and down the busy Chao Phraya River. Narrow waterways, or klongs, once criss-crossed the Thai capital, earning the city its "Venice of the East" tag, until many were filled in to create roads. Fortunately, a tangled network of inter­connecting canals remains intact and is still used for transport. Head to Sathorn Pier, next to Saphan Taksin Skytrain station, and negotiate a deal, or pay a little more and let a travel agent organise an English-speaking guided longtail boat tour.
Bangkok - the good, bad and ugly sides to the Thai capital for visitors
Unseen by most tourists, thousands of Thais live their lives beside the klongs. Laundry-strewn waterfront homes range from grand properties to tumbledown shacks that look like they are about to disappear beneath the surface. Kids hurry home to change out of school uniforms before leaping into the water, and floating vendors somehow serve up meals cooked using on-board charcoal stoves. It's a fascinating scene.
---
Mekong Delta, Vietnam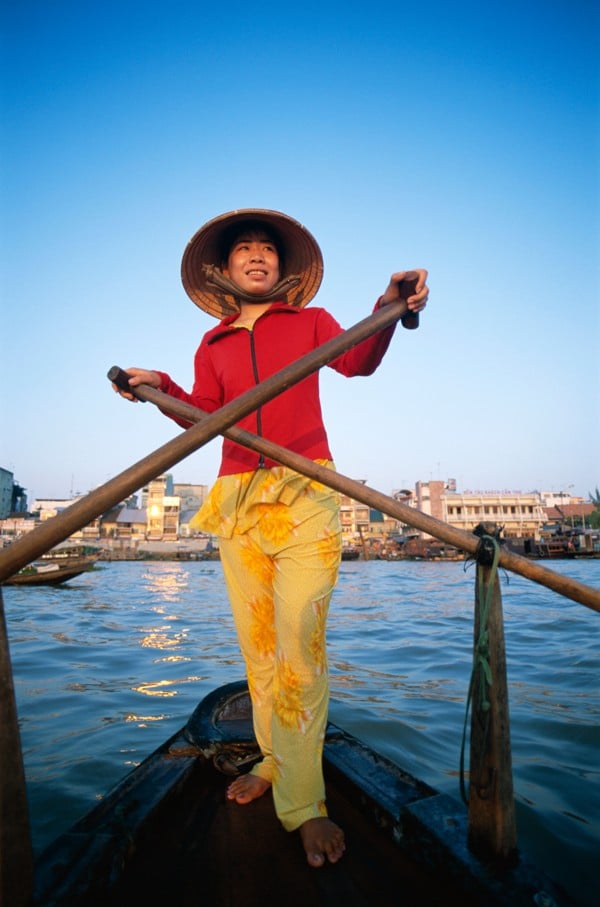 From its source in Tibet, China (where it is known as the Lancang), the Mekong flows more than 4,000km to the South China Sea. Boating options in the delta region range from narrow canoes and sampans to refurbished rice barges and speedboats.
In contrast to the frenzied pace of Saigon, nothing gets done in a hurry here, so leave the racier craft to the jet set. Instead, seek out the slowest moving vessel you can find and agree to let the owner – usually a cheerful woman in a conical hat – paddle you along the cocoa-brown canals, through fertile countryside rich with bird life and buffaloes wallowing in the paddies.
Shore excursions break up longer trips and might include a cooking lesson or a musical performance, a bicycle ride or, most popular of all, a visit to the coconut confectionery factory.
---
Kalimantan, Indonesia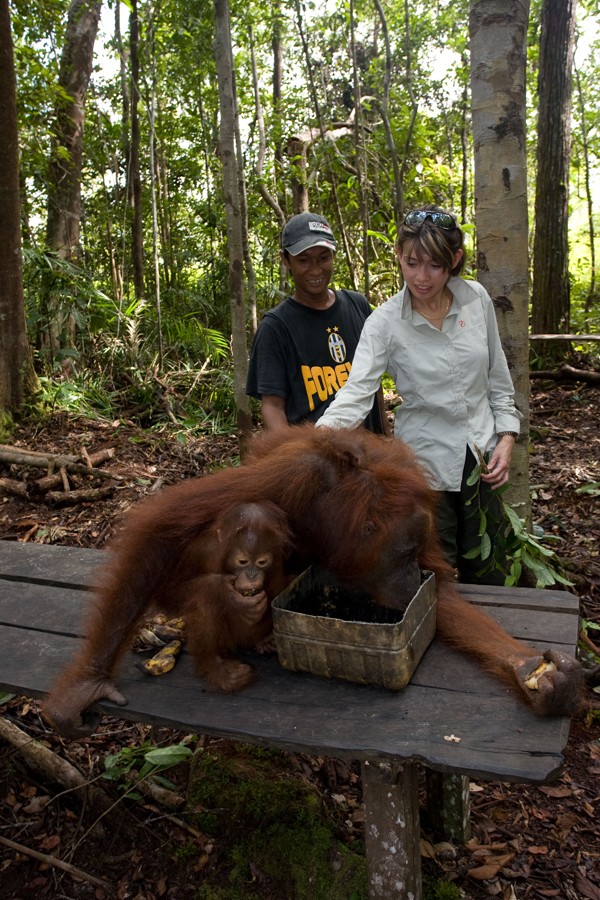 The variety of Borneo boating adventures is as diverse as the world's third-largest island itself. A favourite is the three-day jaunt from the port town of Kumai, along the Sekonyer River to Tanjung Puting National Park. You'll visit Camp Leakey, the respected Orang-utan Rehabilitation Centre, although the tree-dwelling "people of the forest" aren't the only primates in these parts.
As you float through the rainforest, keep your eyes peeled for macaques and endangered proboscis monkeys. At dusk, the crew arrange mattresses on deck and string up mosquito nets, leaving passengers to nod off to the soundtrack of the jungle. Early wake-up calls come courtesy of that noisiest of apes, the gibbon.
---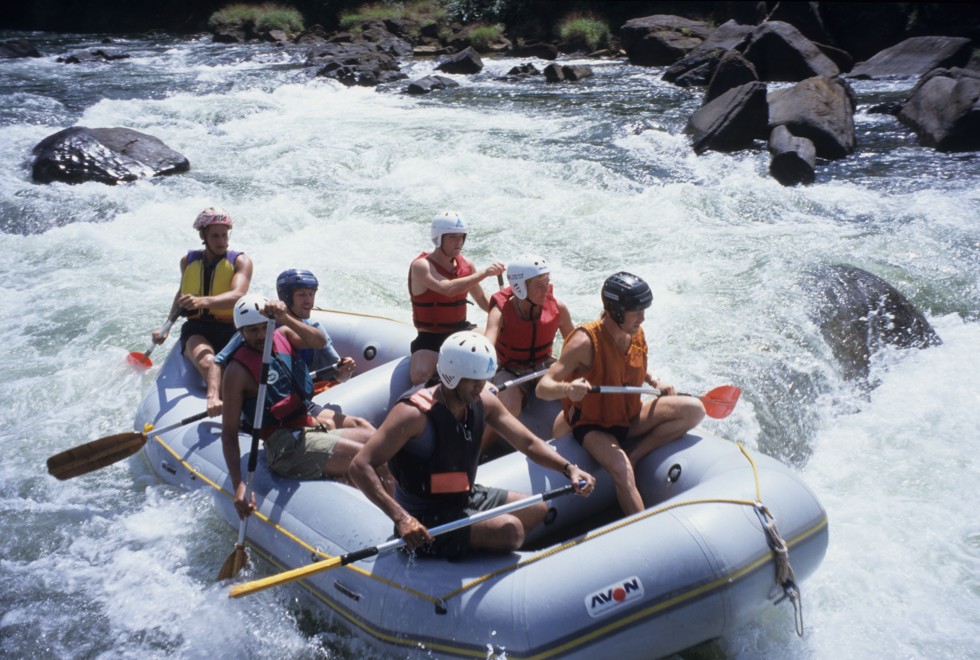 White-water rafting, Kitulgala, Sri Lanka
Densely forested Kitulgala is situated on an attractive stretch of the Kelani River and white-water rafting is the town's main draw.
The 6km paddle lasts about 90 minutes and combines challenging rapids with stretches calm enough to raft with children. After a revitalising bowl of rice and curry, try your hand at waterfall abseiling and tubing, jungle trekking and mountain biking.
Kitulgala is one of the wettest places in Sri Lanka but it's also incredibly photogenic. So much so that film director David Lean chose the area as the location for shooting the 1957 epic Bridge on the River Kwai.
---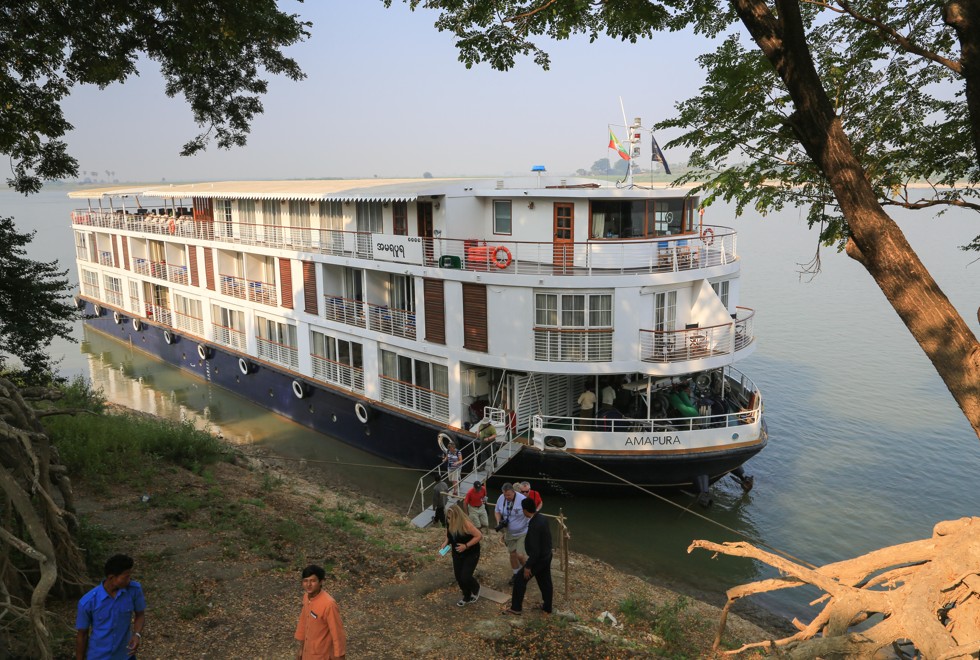 Irrawaddy cruise, Myanmar
Myanmar's longest river, the Irrawaddy (Ayeyarwady), begins its journey high in the Himalayas, which means that during seasons of peak snowmelt, navigability is increased and cruise durations can be extended.
Compared with the vessels that ply Europe's Rhine and Danube, their Burmese counterparts tend to be smaller and more luxurious, with a nod to traditional designs.
Research pays dividends when it comes to the cruise conundrum of how best to avoid the fierce afternoon sun: try to book a portside cabin for a sailing downstream and starboard if you are heading upstream.
Four remote paradises in Southeast Asia you need to visit before the crowds get there
Myanmar is at a tourism tipping point, with the potential to evolve into either the next Bhutan or another Bali. For now, life is lived in a tropical time warp: pagodas and paddies punctuate the rich riparian landscapes, monks glide along the river bank towards shimmering temples and children head home from school perched on rickety bullock carts.
---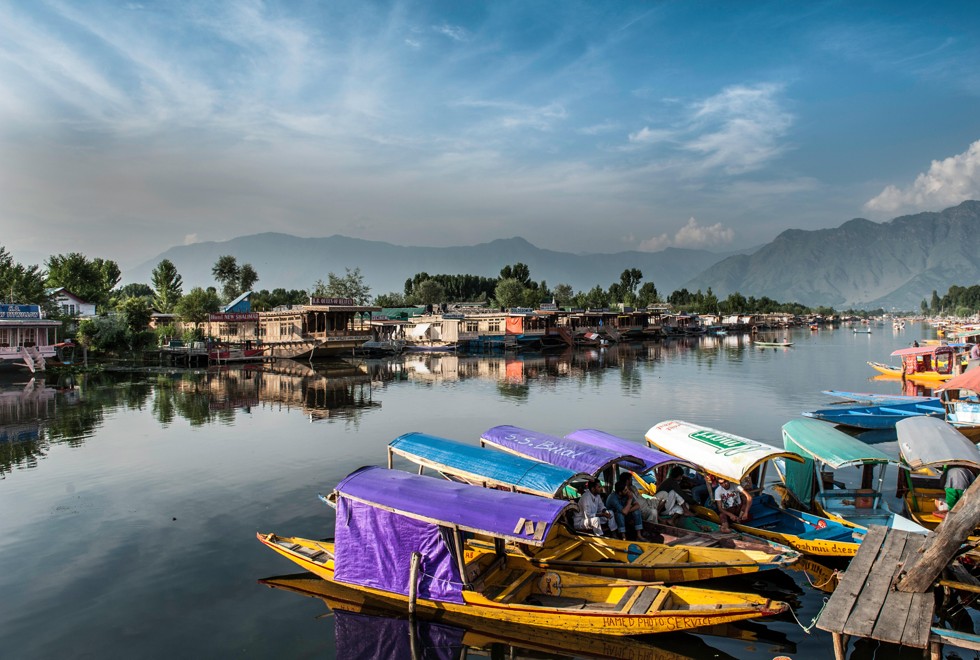 Dal Lake, Kashmir, India
The best time to set out in a shikara, the wooden craft Kashmiris use for fishing and transporting loads and people, is early morning, when waterborne markets are at their busiest. Traders will approach your brightly painted boat offering everything from cut flowers to ice cream, but Dal Lake never feels as touristy as the Thai floating markets.
During the summer months, lotuses and lilies create a rippling carpet of colour and in winter the snow-capped Zabarwan Mountains provide a screen-saver-like back­drop. (Fear not, shikara operators supply blankets and portable heaters.)
If you develop a taste for life on the lake, arrange to stay overnight in one of the ornate houseboats moored at the water's edge.
---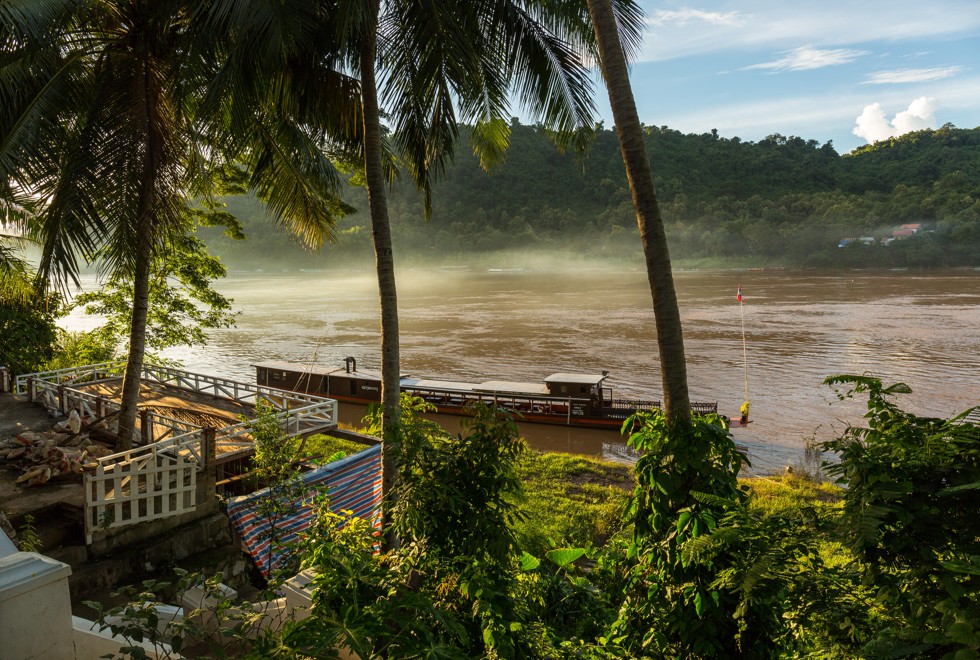 Thailand to Luang Prabang
There are a number of ways to reach the ancient Lao capital of Luang Prabang. Flying is easy and the 10-hour bus ride is gruelling, but the two-day boat trip along the Mekong River from northern Thailand is the most adventurous.
Departures are from Huay Xai, on the Thai-Lao border (visas are available on arrival), and during high season, when the public service is crowded, it's worth booking a chartered boat through a local travel agency (what you lose in authenticity, you gain in comfort).
They will also organise accommo­dation in Pakbeng, the overnight stop that marks the halfway point. Meals and drinks are served, there's more space and the toilet might even be clean.
World heritage-listed Luang Prabang may be best-preserved city in Southeast Asia but has increased tourism stripped Laotian town of its soul?
Soon after setting off, rolling hills give way to mountainous scenery, and stops at rustic villages and the Buddhist shrine at Pak Ou Cave break up the journey. Lethargic Luang Prabang is a real gem and was designated a Unesco heritage site on account of its distinctive blend of French colonial, traditional Lao and religious architectural styles.