Obviously a gigantic new lodging to accommodate Northern Ireland's exponentially increasing tourist numbers? Not exactly. Titanic, in this case, refers to a ship that sank on its maiden voyage in 1912; you may have heard of it. It was built in Belfast by Harland and Wolff, and a new hotel has arisen on the site of the shipbuilders' former headquarters, which dates from the 1880s. It has 119 rooms.
Right. Is associating yourself with the world's most famous maritime disaster a good idea? Belfast people will tell you the ship was fine when she left, captained by an Englishman … Plus the city has discovered a genius for mining tourist gold from, frankly, unpromising material. (There are now Troubles-themed taxi tours and one of its two airports is named after George Best, a footballer known for his carousing ways as much as for his fancy footwork.)
Last December, Titanic Belfast (below), a monument and series of galleries that opened in 2012, was voted the world's leading tourist attraction at the World Travel Awards 2016.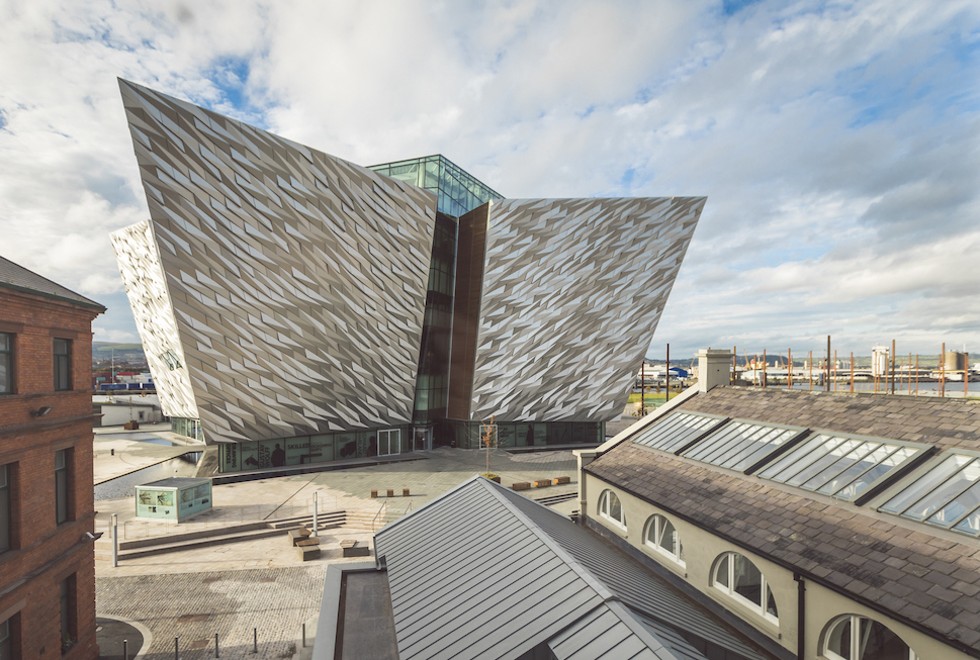 Great. Is that near the hotel? It's, literally, on the doorstep. You are unlikely to mistake its purpose: it's built to resemble a gleaming iceberg.
Spooky. Indeed. It's impossible to stand in the hotel entrance at night, next to the lit-up slipway down which RMS Titanic slid on the first stage of her one and only journey, without a frisson. Inside the hotel, the little telephone exchange, where the news of her fate in the North Atlantic first came in, has been carefully preserved.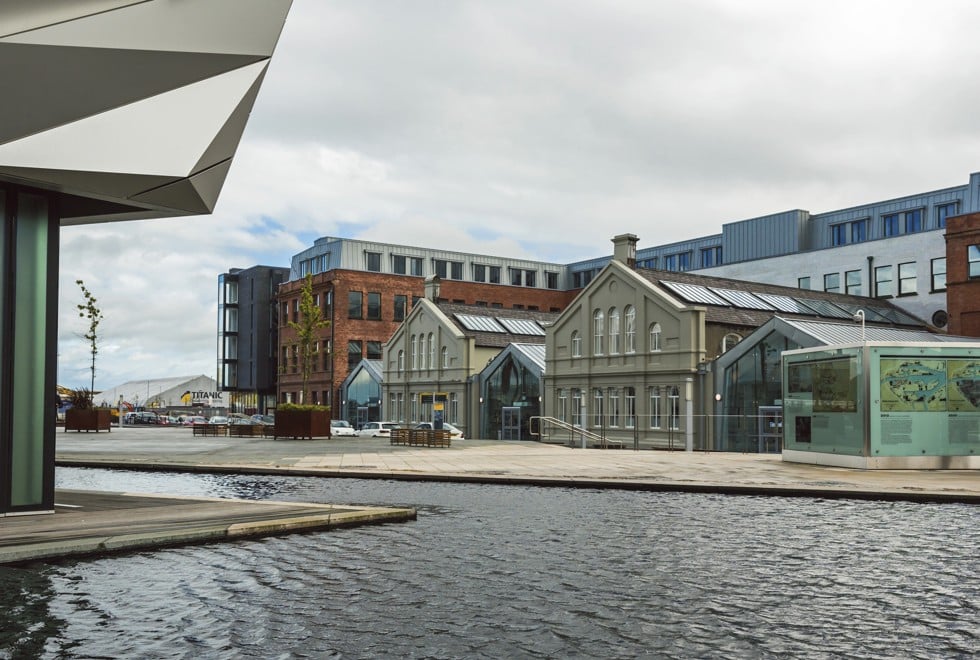 Isn't that rather macabre? The design team of the hotel, which opened in September, has done a clever job of having its nautical cake and eating it. As the name suggests, the Titanic is the obvious lure. But Harland and Wolff built many famous ships that continued blamelessly to sail the high seas, and references to these are scattered about everywhere. The paradoxical tone is of a solid, reliable seaworthiness.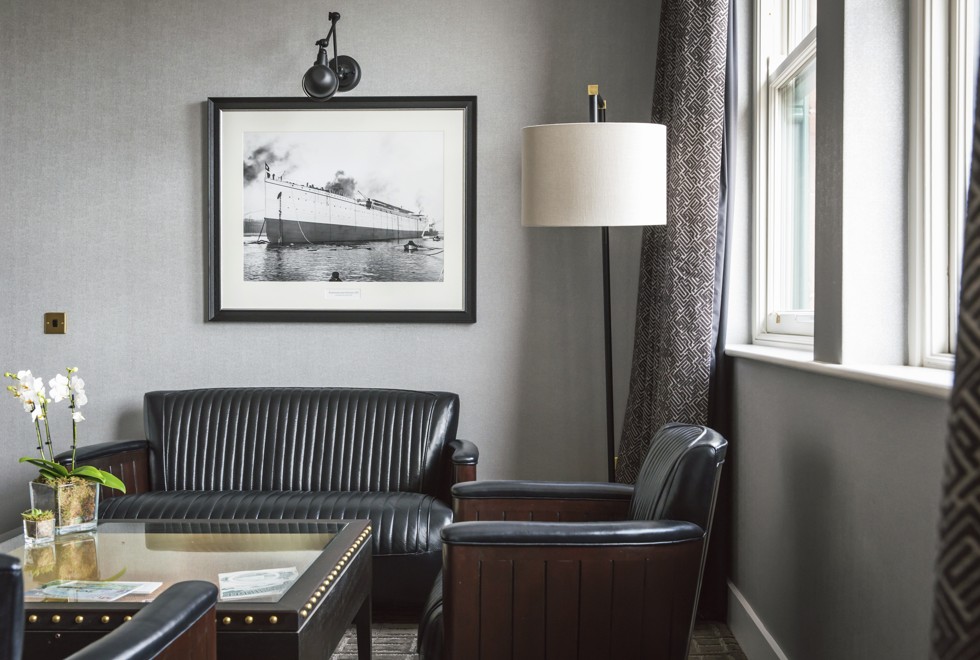 No Céline Dion piped-in warbling, then? Absolutely not. This is a mostly kitsch-free zone. The refit took two years, cost £28 million (US$37 million) and has been beau­tifully done. The wonderful wrought-iron staircase and the boardrooms (including that of head designer Thomas Andrews, played by Victor Garber in the 1997 film), who never came back have been retained.
Seven once dodgy destinations now safe for holidaymakers, including Belfast
Guest rooms have designs for Harland and Wolff ships elegantly framed on their walls, stark white bathrooms, lovely floor tiles and the faintly humming sense of being seaborne.
Nervous sleepers can take heart from the hotel's black-and-white photos of happy passengers enjoying shipboard life and (judging by the captions) surviving to a ripe old age.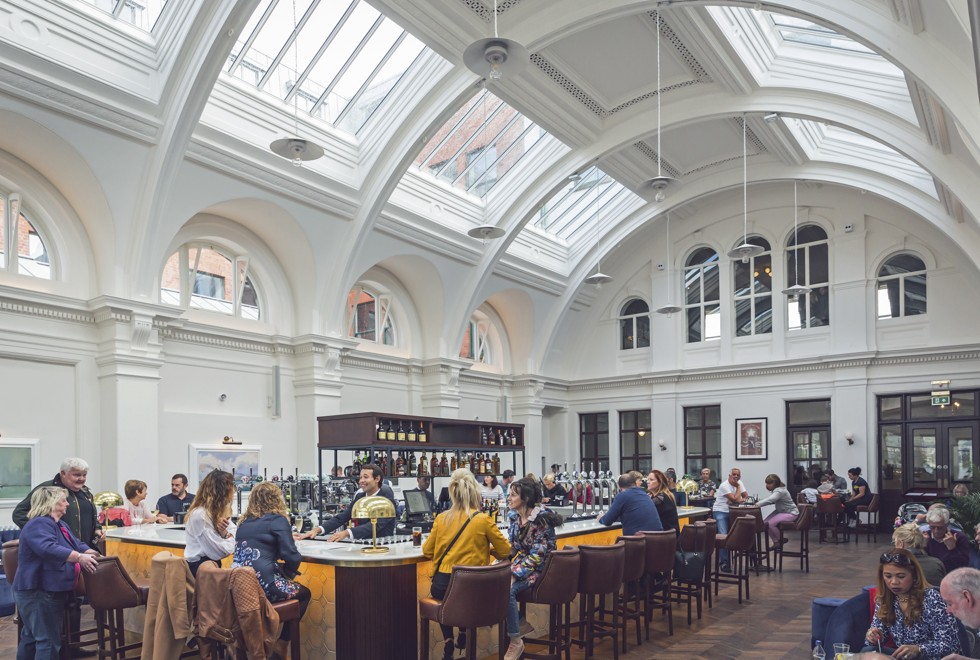 What about the food? A mighty Irish breakfast is served in The Wolff Grill (below), which becomes a fine-dining restaurant in the evenings. Otherwise, there's the Titanic Bar & Grill (above), located in one of Harland and Wolff's spectacular, skylight-studded former drawing offices. (The other drawing office is reserved for functions.)
The Shipyard Chowder (HK$80) is highly recommended. Note: the tiles on the bar are the same as those in the Titanic's swimming pool, which is the closest you'll get to treading water, as the hotel itself doesn't have one.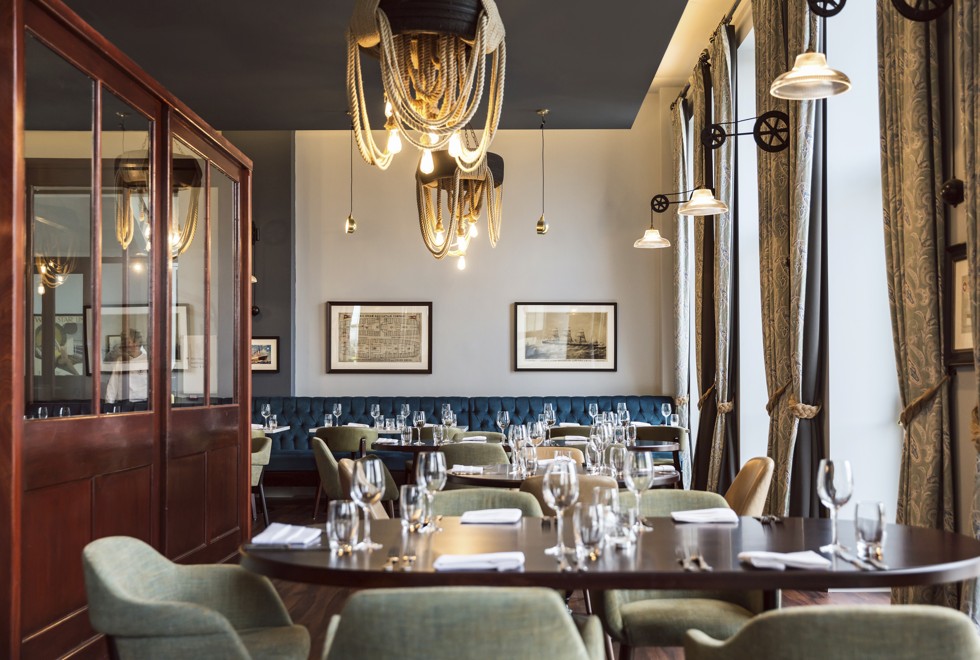 Anything else? Service is notably plea­sant if rather – to use a good Northern Irish expression – throughother, i.e. disorganised. (They had run out of pinot grigio and prosecco during Hot Spots' stay.)
So, a night to remember? Well, as it happens, Hurricane Ophelia – another Atlantic epic – was in the process of storming up the Irish coast when we visited. But no lifeboats were launched and no one had to leave the hotel's perfectly comfortable beds.
What's the bottom line? Rooms start from £150, breakfast included.