THE GOOD
From the frozen wilderness of Lapland to the ice sculptures of Harbin and the Christmas markets of Europe; Santa Claus is dishing out gifts, coloured lights are blinking into life and festive spirits are high.
Or maybe that's just the mulled wine.
Lapland in winter captured by Hong Kong photographer John Butlin
Surprise the family with a seasonal visit to Lapland and you'll be as popular as Father Christmas himself. Day trips and longer tours to northern Finland combine a search for Santa by snowmobile, Ski-Doo and husky dog sleigh. Besides a one-to-one with St Nick, there's the opportunity to try ice-fishing and learn about the life of a reindeer herder before getting the blood circulating again in the sauna. And if you've been really good this year, you might even catch a glimpse of the Northern Lights.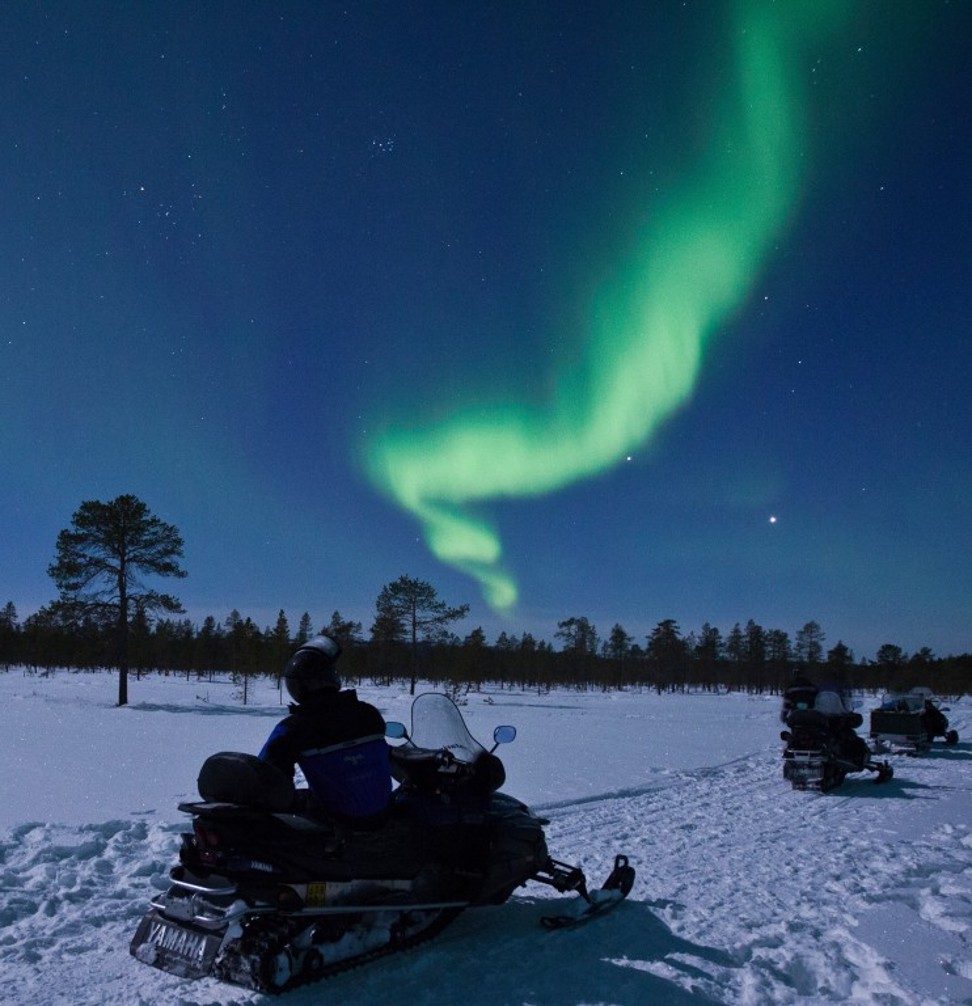 For northern lights of another kind, the Harbin Ice and Snow Festival draws up to 15 million spellbound sightseers, who gaze in awe at the glistening palaces and pagodas, glassy castles and cartoon characters, all carved from giant ice blocks cut from the Songhua River. It takes 4,000 workers about 15 days to dig out, haul and then shape the ice.
Swimming races in the frosty Songhua attract spectators who watch competitors splash past as if their lives depend on it, which they do. The hardy participants have only two minutes before the effects of hypothermia kick in. In fact, the impromptu pools would freeze over if maintenance crews weren't there to continually break up the surface.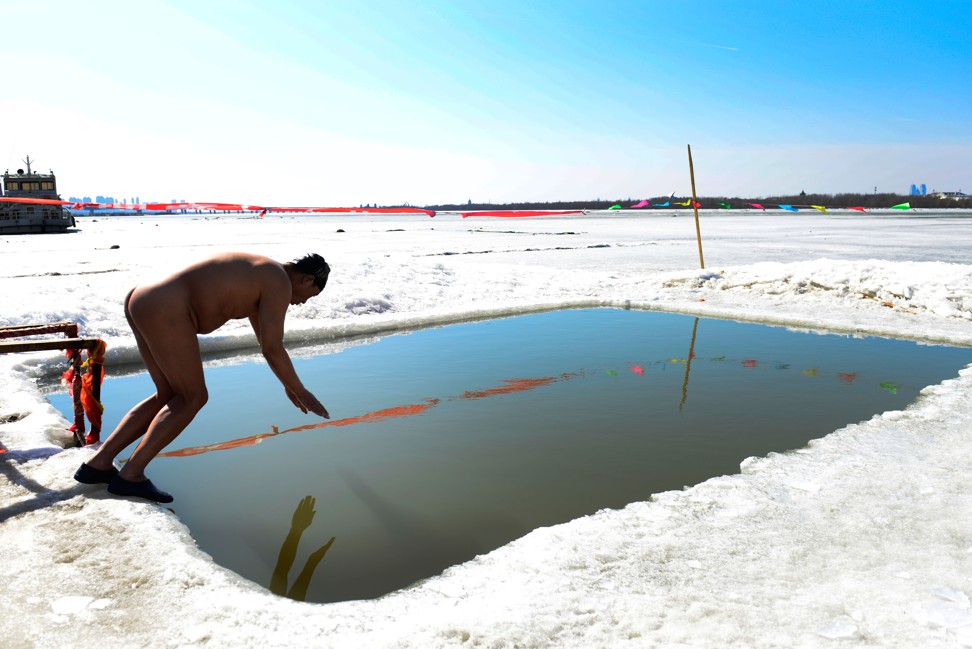 The whiter-than-white sculptures look spectacular against deep-blue winter skies but the most magical time to enjoy the world's largest snow and ice festival is after dark, when the exhibits are bathed in coloured lights. Head to Harbin, the capital of Heilongjiang, China's northernmost province, between January 5 and the end of February; (freezing) weather permitting.
'Obese' Siberian tigers in China zoo raise giggles but also health concerns
Christmas markets date back to the Middle Ages, with a number of European cities claiming the idea as their own. Strasbourg and Vienna were among the pioneers and Dresden's Striezelmarkt, founded in 1434, is regarded as a blueprint for today's seasonal fairs. Shop for presents at open-air stalls that groan under the weight of fancy foods, home-made gifts and decorations, then sip a glühwein and sing along as carol singers belt out yuletide favourites.
The most popular Christmas market of all takes place in front of Cologne Cathedral, in Germany, and draws more than four million people, but size isn't everything. For the past two years, the Christmas market in the Croatian capital of Zagreb has been voted the best in Europe.
Britain is a latecomer to the scene. In 1982, 11 vendors set up for business in the English city of Lincoln. This year, there will be 200 stalls and the idea has caught on in other parts of the country.
THE BAD
Day trips to Lapland are available from many European airports (and further afield) but would you fly the equivalent of going from Hong Kong to Tokyo for an afternoon's sightseeing? With young children? The odds of seeing the Northern Lights are slim when you only have a few hours and, although a longer stay increases your chances, log cabin accom­modation, transfers and meals don't come cheap in the Scandinavian wilderness. And be sure to check that your travel insurance covers hazardous activities such as husky dog sleigh rides and dealing with drunken Finns.
There are a number of Santa Claus villages in Lapland, but if a touristy experi­ence doesn't appeal, steer the family clear of Rovaniemi, with its souvenir shops and hurried meet and greet with Santa. Never­the­less, some online gripes are a little unreasonable, including this from a season­ally challenged Australian who visited in June – or as it's known in Europe, summer: "The fact that there is no snow this time of year creates an atmosphere problem for the village which they cannot overcome."
Growing popularity of Christmas in China sparks Lapland tourism boom
No one has anything negative to say about the intricately carved sculptures on show at the Harbin Ice and Snow Festival, do they? OK, there's always one. TripAdvisor reviewer Leo F. was underwhelmed by the shimmer­ing fairy-tale scenery: "Don't know what to do here … just ice everywhere."
Getting back to the city at night, when everyone else is leaving, too, can be a test of patience, as a lack of public transport puts sightseers at the mercy of price-gouging taxi drivers – if you're lucky enough to find one that is. A long wait, followed by protracted fare negotiations in temperatures that reach minus 35 degrees Celsius leaves many visitors less than impressed.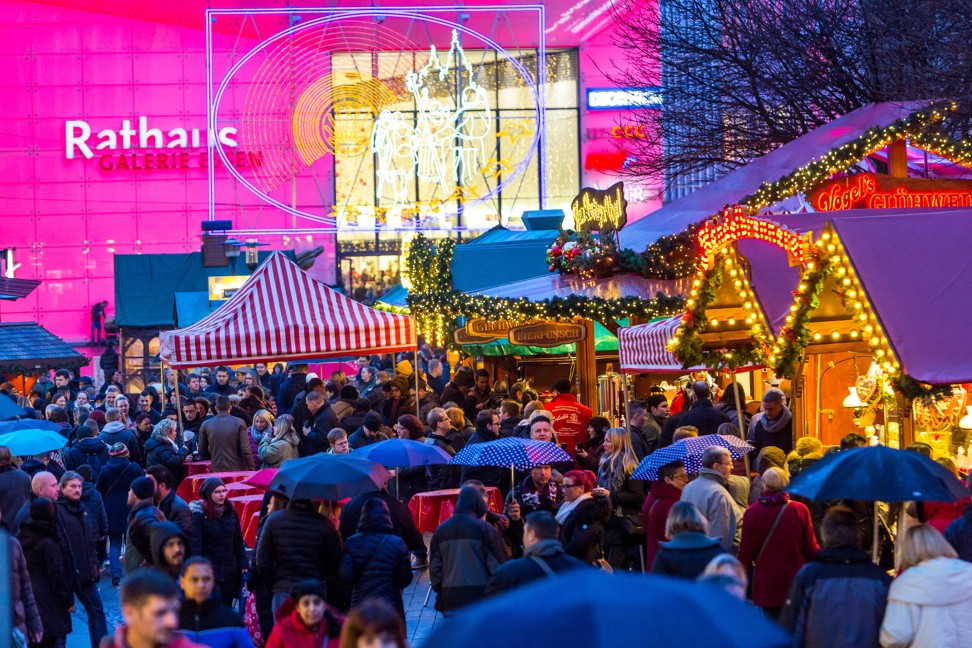 The Germans aren't happy either. Creeping commercialisation of their beloved Christmas markets (mass-produced merchandise instead of home-made ornaments) has upset Teutonic traditionalists.
Meanwhile, in Britain, fake snow dissolving into mud was just one of many complaints made about the festive-themed Magical Journey attraction held near Birmingham in 2014.
According to The Daily Telegraph newspaper, the "spectacular and exciting Christmas experience for the whole family" left children in tears. The youngsters had to wait up to an hour to meet Father Christmas, who doled out cheap plastic toys that weren't even wrapped. The newspaper added that staff were rude and unhelpful and Santa's Little Helpers sat around smoking.
Claims that a child was bitten by a reindeer and that Santa was drunk were denied on Magical Journey's Facebook page.
Lincoln Christmas Market has also received criticism for selling overpriced tat – and for issuing licences for more and more burger stands, leading to a less than festive atmosphere. Worse still – and in a scenario that could only happen in Britain – snow forced authorities to cancel the 2010 market due to safety concerns. Talking of which, armed police have been deployed this year and counterterrorism measures, including so-called hostile vehicle miti­gation (road blocks to you and me), have been set up.
THE UGLY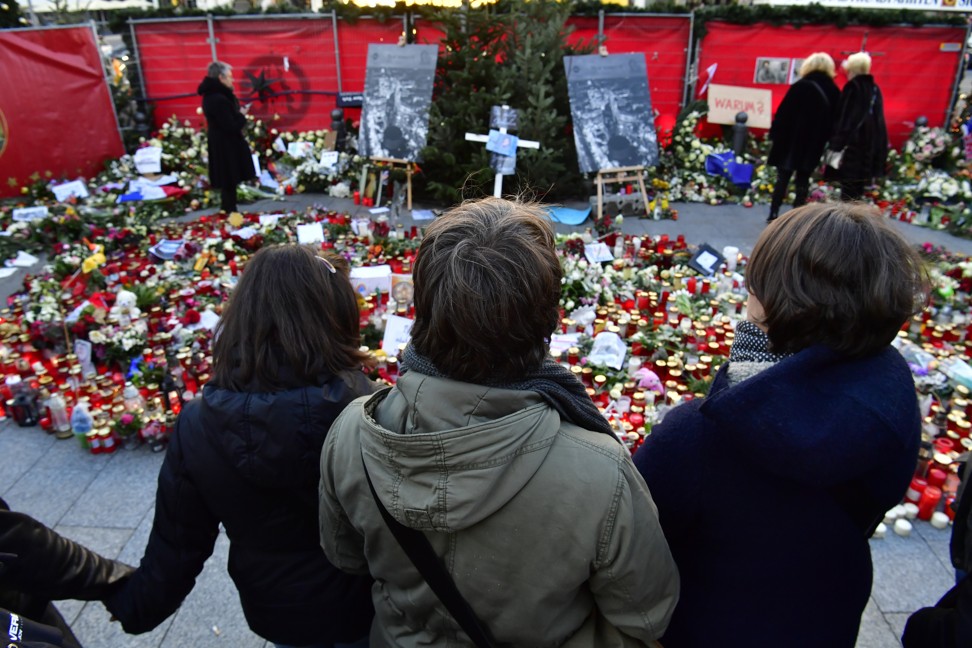 On December 19, 2016, a failed Tunisian asylum seeker deliberately drove a truck into the busy Breitscheidplatz Christmas market in Berlin, Germany, leaving 12 people dead and 56 injured.
German Christmas market cleared after suspicious package with nails and firework found
Last week, the market reopened for the first time since the attack, although it will close on the anniversary for a memorial service. Almost all the vendors are back again despite having to pay more this year due to increased security costs.