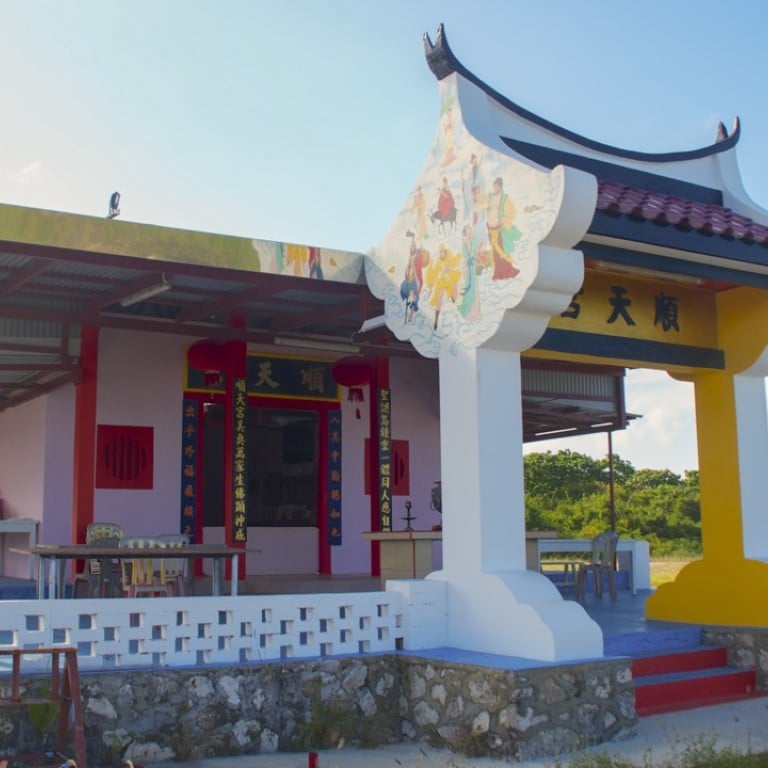 Christmas Island – the next big thing in travel? Home to Chinese, Indians and Malays, it's a fascinating mix of cultures
Teeming with wildlife and with its phosphate mining in decline, this remote speck in the Indian Ocean could become a holiday hot spot – as long as islanders keep the faith
From the terrace of the Lucky Ho restaurant, in the Poon Saan district of The Settlement, Christmas Island's only town, all looks well. The air-conditioned interior is busy with Chinese families and, across the road, a large crowd is watching a Disney film at an open-air cinema.
The menu features the Sichuan classic gong bao ji ding (spicy diced chicken with peanuts), though that Chinese province is several thousand kilometres away. Lucky Ho, one of only about half a dozen restaurants on the island, is run by members of China's Hakka minority, whose ancestors mostly left their homeland through Guangdong ports. Just how authentically fiery could the dish be?
The waitress brings a sample of the locally grown peppers used, and offers to add more, but the numbing sensation that makes Sichuan cooking distinctive just isn't there. Instead, the sauce has the pleasant sweetness of Hakka cooking. Meanwhile, changing demographics and economic uncertainty mean that the recipe for Christmas Island's way of life, and the make-up of the society itself, may soon be altered.
This isolated speck in the Indian Ocean, an Australian possession that's a four-hour flight northwest of Perth, was founded both economically and physically on phosphate. Repeated lifting of the sea floor over millions of years produced layers of dead coral that phosphatised into the world's favourite ferti­liser, and induced Britain to annex the island – which had been named on Christmas Day, 1643, by Captain William Mynors – in 1888.
Exports of phosphate began in 1895, and the sale of about 700,000 tonnes annually is the mainstay of the economy today. The 1,200 residents are mostly descendants of Chinese and Malay labourers brought in to extract the mineral, and their temples dot the landscape much as their traditional festivals dot the calendar.
A steep downhill drive from Poon Saan leads to a tiny roundabout squeezed between phosphate-processing factories on a narrow strip of land around the island's only signifi­cant harbour. From here, a single-track road controlled by the only traffic light winds round the coast to Tai Jin House, a white-walled and verandaed building that was home to the British administrator, but which now houses a museum of the island's history.
"From the very beginning, the majority of Christmas Islanders have been Chinese, Malay and Indian," announces one display, "and these are the real heroes who estab­lished Christmas Island."
Amid accounts of the chemistry of phosphate, old car number plates and a telegraph machine sit lion dance costumes, Chinese Literary Association membership cards and the menu from a VIP dinner at the short-lived casino, which included warmed kangaroo and emu salad.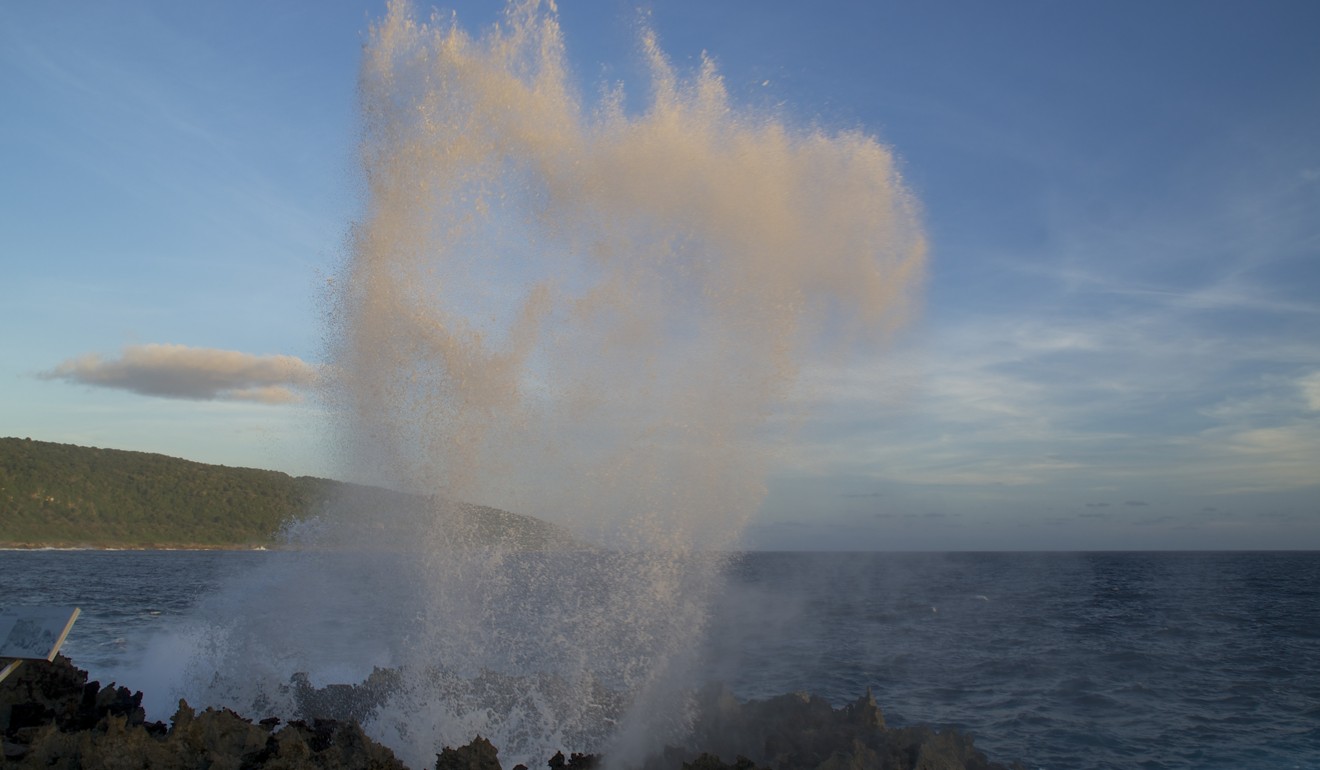 Christmas Island's "heroes", however, have been in uneven decline since the 1998 closure of the casino, which once attracted clandestine high-rollers from the Indonesian capital, Jakarta, a mere 45-minuteflight away. Young Chinese in particular, pressured to aim for academic success, leave for uni­ver­sity on the Australian mainland and rarely return. Ageing parents, missing family support and wanting superior medical care, follow. Even one Chinese atten­dant employed here to cherish the island's multicultural past admits her future lies in abandoning it for Perth when she retires in a few years.
"And it's the older Chinese people who maintain the temples," says local guide Lisa Preston. "What's going to happen to them?"
Preston takes visitors to an ancient Chinese cemetery with classic armchair-shaped tombs overlooking the sea, the gaudy neighbouring temple for now well-tended.
"You want to have the younger generation come back, but at the same time it depends on what the economy's like," says Ling Cher, 32, a civil servant and a rare young Chinese returnee. "About five years ago, I saw a couple of friends come back but what they've done is short-term and they've moved on."
She's only on a two-year contract herself.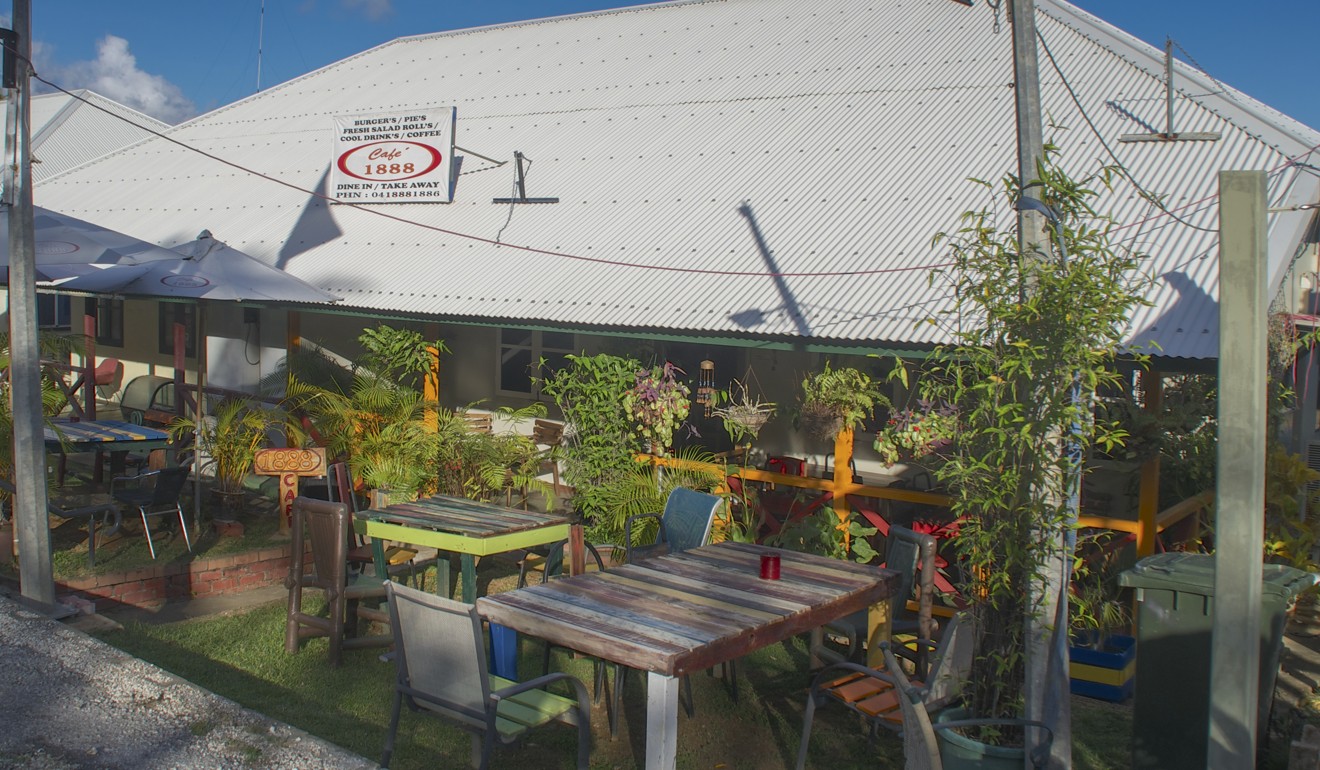 At Café 1888, back past the post office and Catholic church, Wally, partner of the proprietor, also thinks things look grim.
"Something's got to happen. The mine's like any mine, up and down and all over the place."
But a younger member of staff is more upbeat: "A lot of young people who stay here are after an apprenticeship. You get paid double first year wages, and there's always work."
Already the mine is limited to clearing stockpiles of material that was discarded earlier as economically unviable. There's opposition to digging up virgin forest, and some residents think the mine should be shut down straight away.
"It will be a very painful transition, and I don't know what it will transition to entirely," Preston says. "But the island won't morph into anything else until the mine closes."
She leads many of the idyllic island's 1,500 annual leisure visitors into the forests to see giant robber crabs that sport claws capable of opening coconuts, and to coastal view­points overlooking tiny coral sand beaches, where glorious golden bosun birds shimmer as they hover at eye level.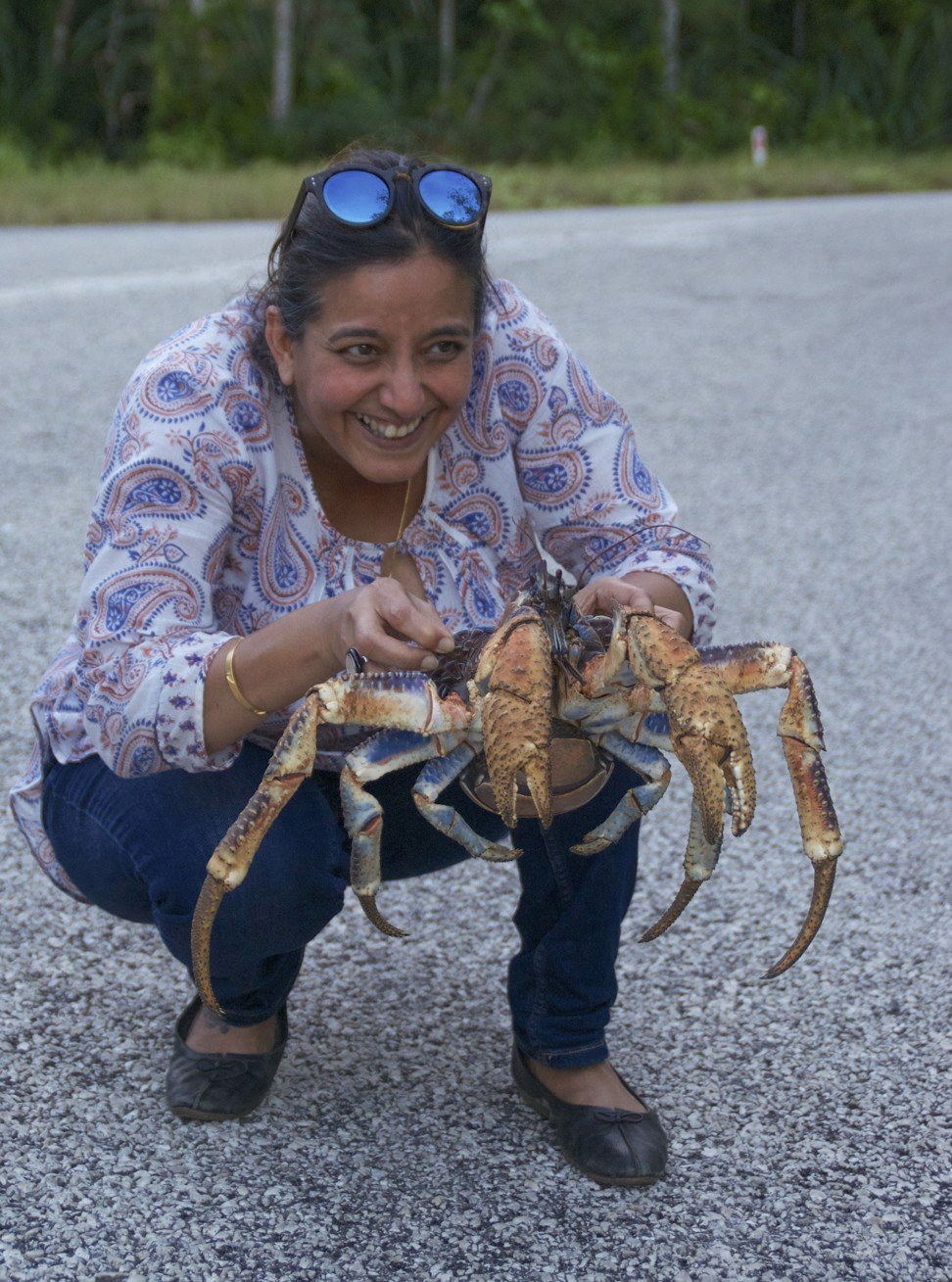 Documentaries have made the annual red crab migration famous, but if the mine goes, the island will need visitors year-round. Luckily, diving company Extra Divers has recently introduced a reliable weekly service from Jakarta, which is much cheaper than the flights from Perth.
"Once you hit the water and go out 50 metres you're already looking at over 100 metres of depth," says manager Sandy Yoshida. "We have a chance for oceanic white tips, tiger sharks, hammerheads – all differ­ent types of bigger shark species can be there."
For now, hard-hat tours of the mining operations are also an attraction. Facilities at the far end of the island feature dump trucks the size of houses, and sweet-smelling khaki dust coats a 6km-long rattling convey­or that snakes downhill to encircle The Settlement.
The tour ends with a walk on catwalks out along the giant cantilevered arms that deliver the dried mineral to waiting ships in a specta­cular froth of dust. The whole multi-armed conveyor complex resembles an enormous robber crab with a firm grip on the island.
But what will happen when it lets go, nobody knows.
Getting there
Cathay Pacific flies daily between Hong Kong and Perth, Australia. Virgin Australia flies twice weekly between Perth and Christmas Island