What is it? Cambodia's ancient temples of Angkor can be hot, dusty and chaotic. First-world complaints, perhaps, but help is at hand nonetheless. Cambodian boutique hotel group Shinta Mani already runs two classy hotels in Siem Reap and this month unveils 10 suites that reflect the opulence and architectural wonder of Angkor Wat itself. Behold! The Shinta Mani Angkor – Bensley Collection.
So, are they next to Angkor Wat? Well, no … they're in town, but no more than a 15-minute tuk-tuk ride from the famous temples and in the grounds of one of the group's other hotels, the colourful, family friendly Shinta Mani Shack.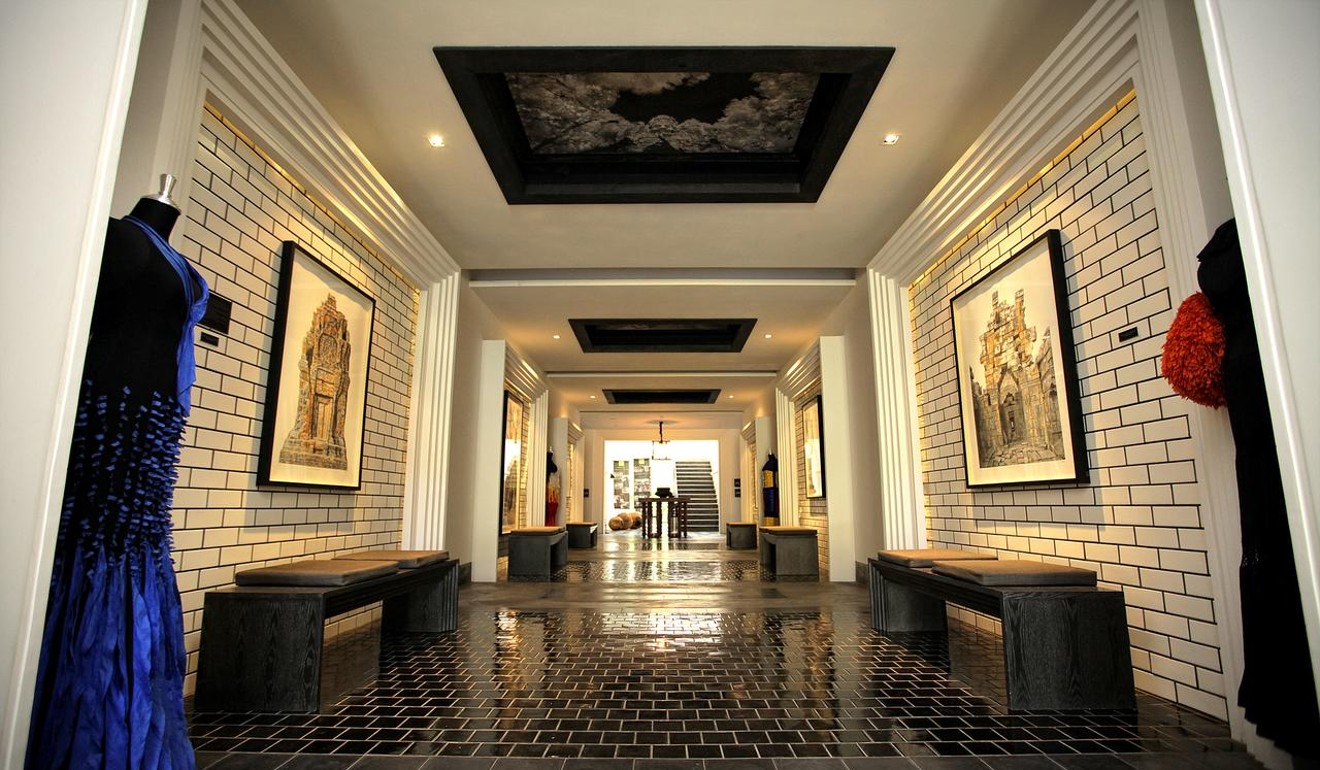 Did you say Bensley? Yes, that's Bill Bensley. The American architect and designer is the creative force behind a number of hotels and residences across Southeast Asia, including The Siam, in Bangkok, Thailand, and the Royal Istana Palace, in Kuala Terengganu, Malaysia. Bensley is co-owner of the Shinta Mani Group and he has unleashed his full creative flair on the new suites.
Millionaire or backpacker, a guide to the best of Cambodia - from helitours to tuk tuks
How so? The style here is "maximalist". The art deco-inspired villas have high garden walls and each suite spans 156 square metres and features carved black-and-white murals that guests can admire from their own nine-metre pools. Upstairs, bougain­villea flowers surround a shaded outdoor lounge area and marble-topped bar. Like to sleep under the stars? Have the rooftop double daybed made up with linen – just ask your Bensley Butler.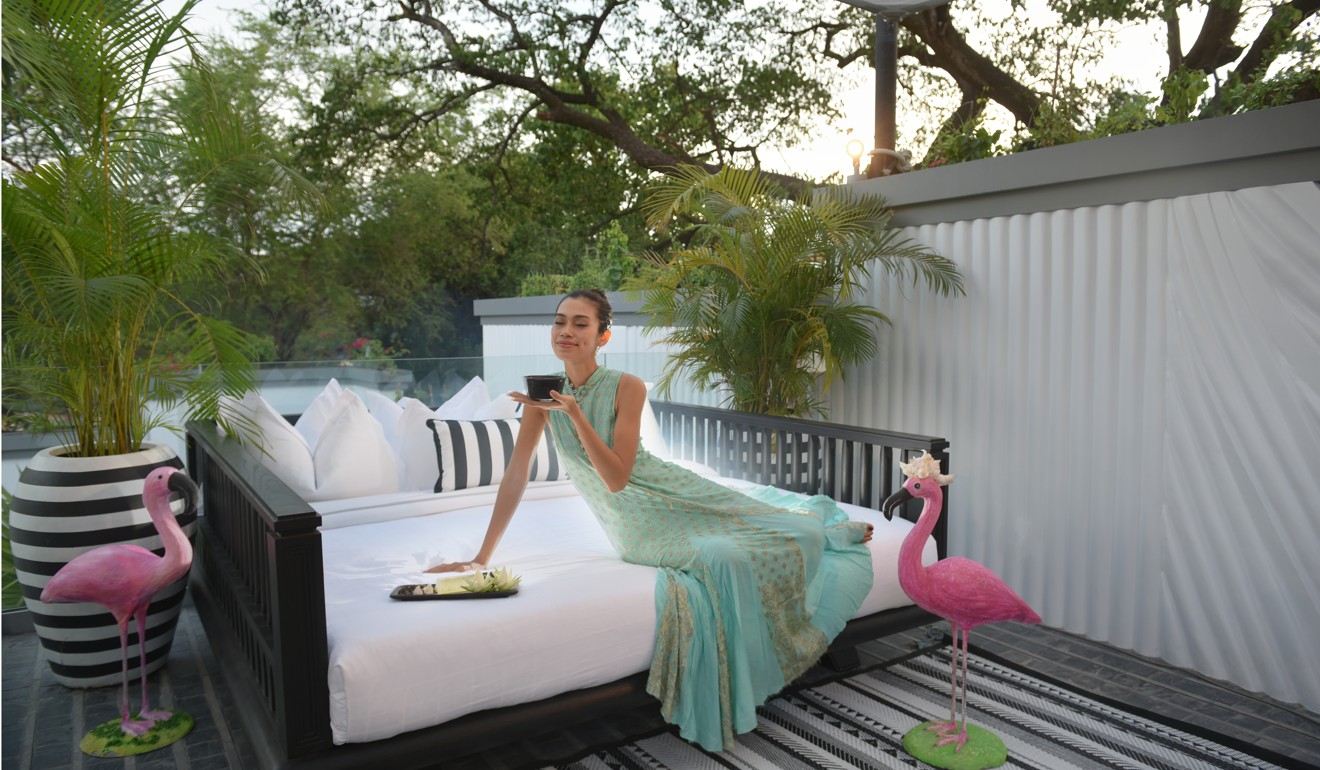 My what? If you need help deciding which feather pillow to choose or need some rose petals sprinkled into your free-standing open-air bathtub, a personal butler will swoop in to save the day. They will also book temple guides or whip up a sunset cocktail in your private bar, melting away when not required.
Anything interesting to eat? Do you like to swing? If so, you'll love Kroya restaurant's grand swinging tables, suspended from the soaring ceiling on the terrace. Try the seven-course Khmer tasting menu with seasonal delights and the surprising mixed jellies dessert (think, black-rice ice cream). Opening along with the suites is the Elephant Polo Club Restaurant, designed for the most discerning of carnivores.
The Ansel Adams of Angkor: photographer's unique take on ancient Khmer capital
Since I'm indulging, can I get a massage? Khmer Tonics is not a mixer for your gin, but the name of the herb-based products used in the Shinta Mani Spa. Does an enriching milk bath and comforting chocolate body wrap whet the appetite? Take a massage on your rooftop bed and your butler can serve you that gin and tonic while you're at it.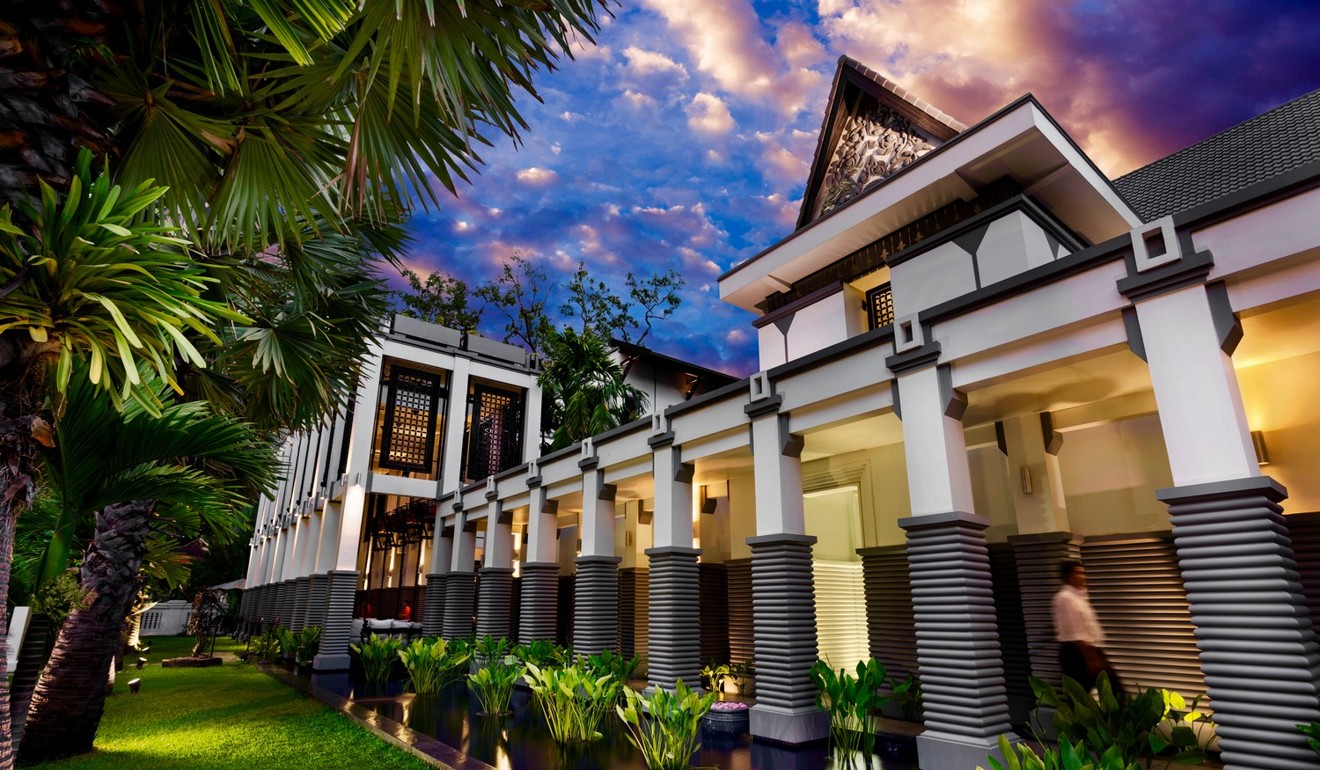 I feel privileged just contem­plating it all. And so you should; from inside a suite, it's easy to forget that Cambodia is one of Asia's poorest countries. The Shinta Mani Foundation – motto: "Open doors, open hearts" – is doing its bit to help the community break the poverty cycle.
The hotels fund the founda­tion, so every guest contributes to its programmes. And these are no token endeavours. The Shinta Mani School of Hospitality provides free tuition to disadvan­taged students in all hotel discip­lines. More than 244 graduates have found employment, according to Brad Akins, executive director of the foundation, which also helps villagers grow home gardens to help feed their families, sends medical and dental professionals into rural areas and has established microcredit schemes to help fund businesses and study.
Royal Ballet of Cambodia: a princess brings sacred dance to the masses
Any nice souvenirs? Forget tacky market offerings and treat yourself to quality at Anakut, the foundation's gift shop. Expect jewellery recycled from spent bullets (far more attractive than it sounds), knitted finger puppets and elephant figurines made from recycled paper. Every item is handmade by disadvantaged Cambodians through registered charities and social enterprises.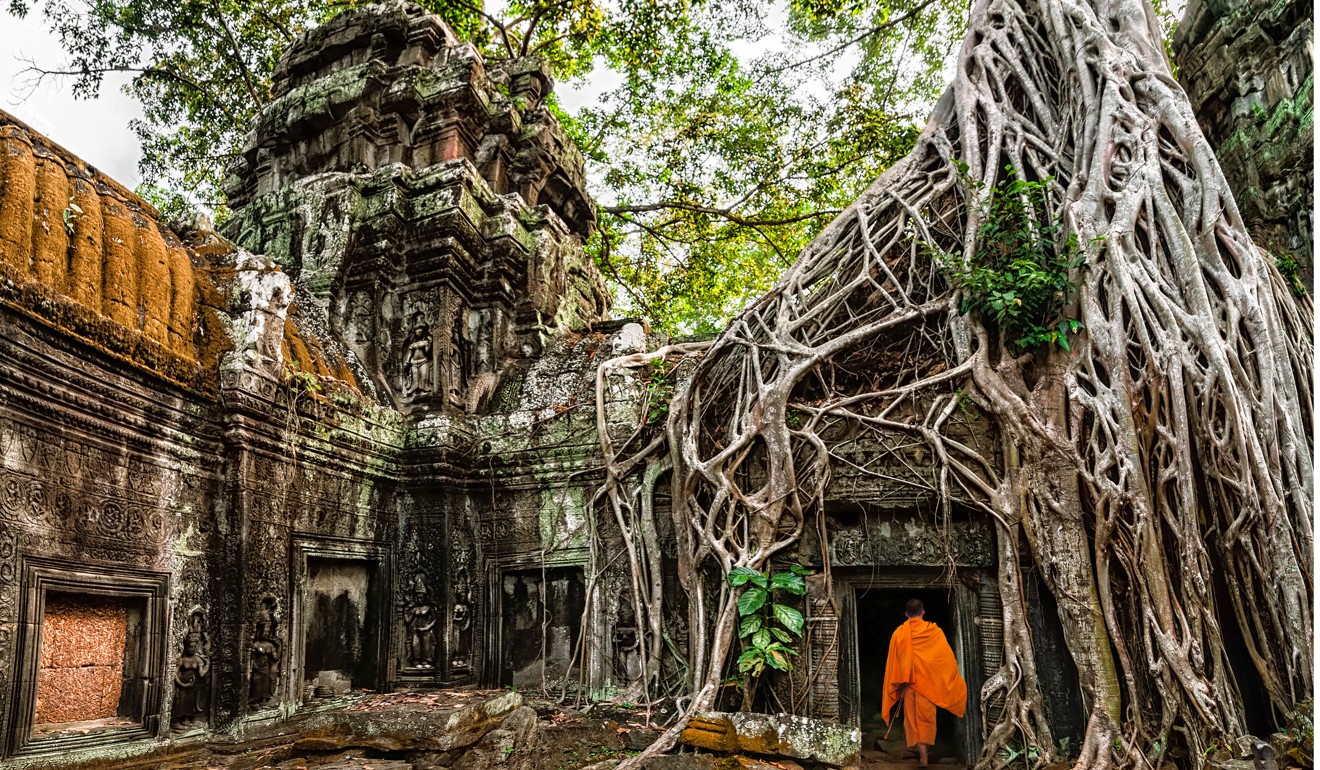 Which wat should we see? At some stage, you'll want to drag yourself out to visit the temples. Angkor Wat is rightly popular at sunrise. Stake out the pond to capture the Instagrammable temple-reflec­tion shot. Indulge your inner "Tomb Raider" at Ta Prohm temple, where the roots of giant strangler figs grip the ancient facades like a massive octopus. For something a little less curated, head 40km out of town to the rustic Beng Mealea.
Angkor Wat, the good, the bad and the ugly
Beds with butlers don't come cheap, I'm guessing? This luxury costs from US$450 per night for two people on a bed and breakfast basis including fast track through immigration and daily high tea. Even better is the all-inclusive eating and drinking package, starting from US$750 per night for two people. To get involved with the foundation, ask about the Sustainability Package, which includes a visit to a village. Prices are subject to 10 per cent service charge and 10 per cent government tax.