What is it? This beautifully boutique and tastefully hip hotel, with 62 rooms and suites, is the heartbeat of newly fashionable Kensington Street, in the Sydney suburb of Chippendale, a short walk from Central Station.
What's so special about it? Lots. The five-storey hotel has been fashioned from two heritage-listed buildings – the former Clare Hotel (a pub) and the offices of Carlton & United Breweries. The glass linkway that connects them is a nod to the owner's commitment to retain as much original detail as possible.
Look up from the lobby area into this new space and you'll see the walkways on each level as well as a set of old fire-escape stairs descending into mid-air and original graffiti.
The old pub cellar, which can be glimpsed through a sheet of perspex, adds a level of historical intrigue, recalling a time when wooden beer barrels were rolled down a ramp into murky depths, as do quirky lobby installation pieces that include an archaic dentist's chair and an old bicycle with leather seat.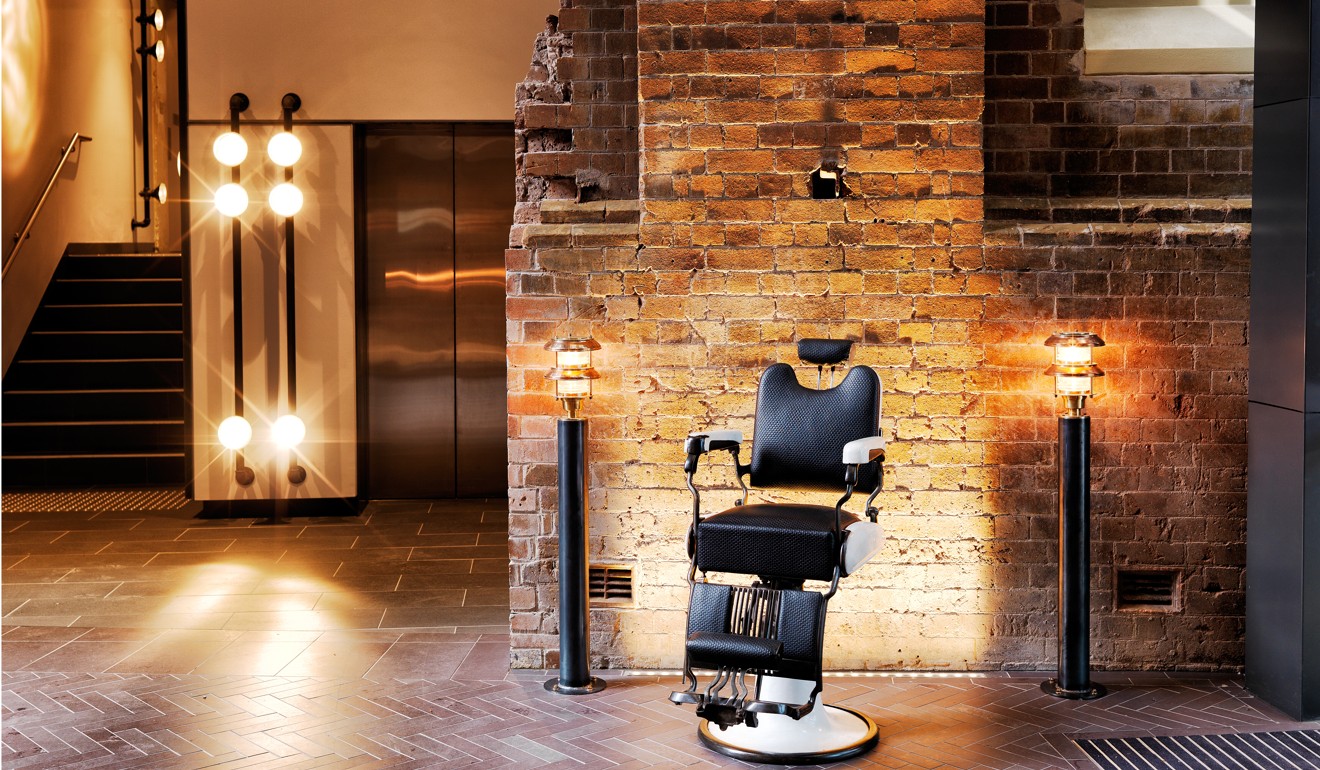 What about the rooms? There are seven distinct layouts; nooks combine with glass walls to form en-suites and wood-panelled bars have been converted into minibar and bench space.
Heritage aspects – high ceilings, large framed win­dows, timber panels and exposed walls – are teamed with bespoke pendant lights, modern rugs and cushions inspired by Australian fauna and flora, by local artist Eloise Rapp. The restored vintage chairs in each room are from the owner's private collection. The effect is warm and welcoming overlaid with contemporary cool.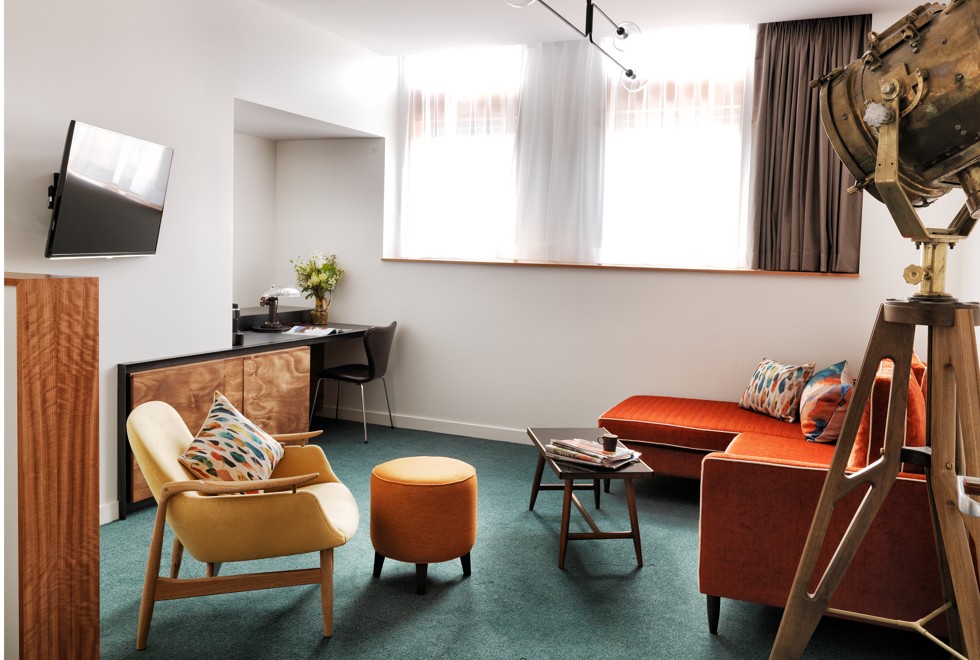 Who have we got to thank? The Old Clare is owned by Singaporean Loh Lik Peng, founder of the Unlisted Collection, whose heritage-listed, design-driven hotels include The Waterhouse at South Bund, in Shanghai, and the Town Hall, in London.
What is there to eat and drink? Two street-accessible restaurants and a bar are proving to be a hit. Jason Atherton's Kensington Street Social, sister restaurant to Hong Kong's Aberdeen Street Social, has an informal vibe with shared dishes, bar stools and an open kitchen. And Automata is fast gaining a reputation for having one of Sydney's best prix fixe seasonal menus.
Celebrity chef Jason Atherton on his three loves – food, fashion and fitness
The Clare bar, formerly an indie drinking den for university students, has been reincarnated as a retro cocktail bar, the art-deco stained-glass counter glowing like a beacon at its centre.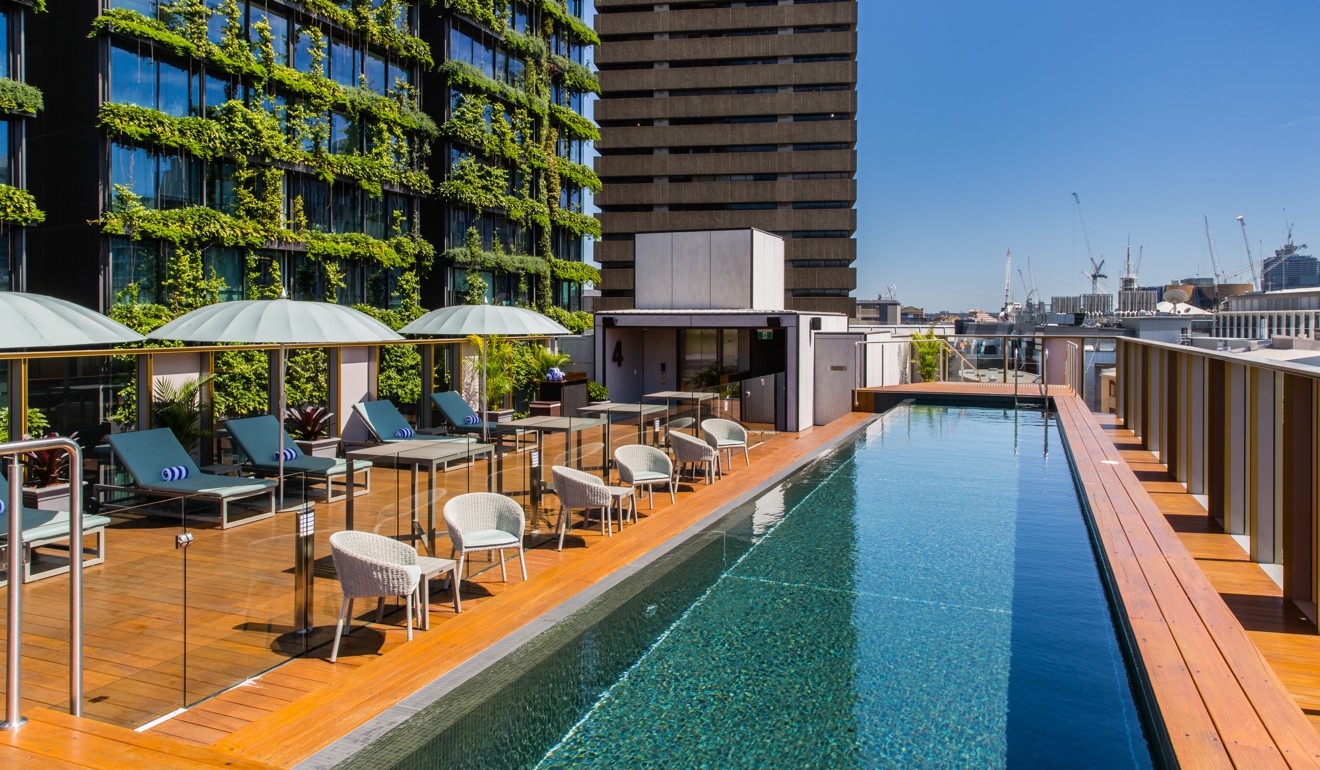 Anything else? There's a sun-umbrella-lined pool on the rooftop, along with a (seasonal) bar, with views across industrial rooftops. Custom-made light­weight city bikes are available for hire and guests can purchase in-room souvenirs including tote bags, umbrellas, bathrobes, Triumph & Disaster amenities, scented candles and – get this – the mattresses, which, although thick and firm, with a layer of cushioning known as a "cloudtop", don't seem to be particularly unusual.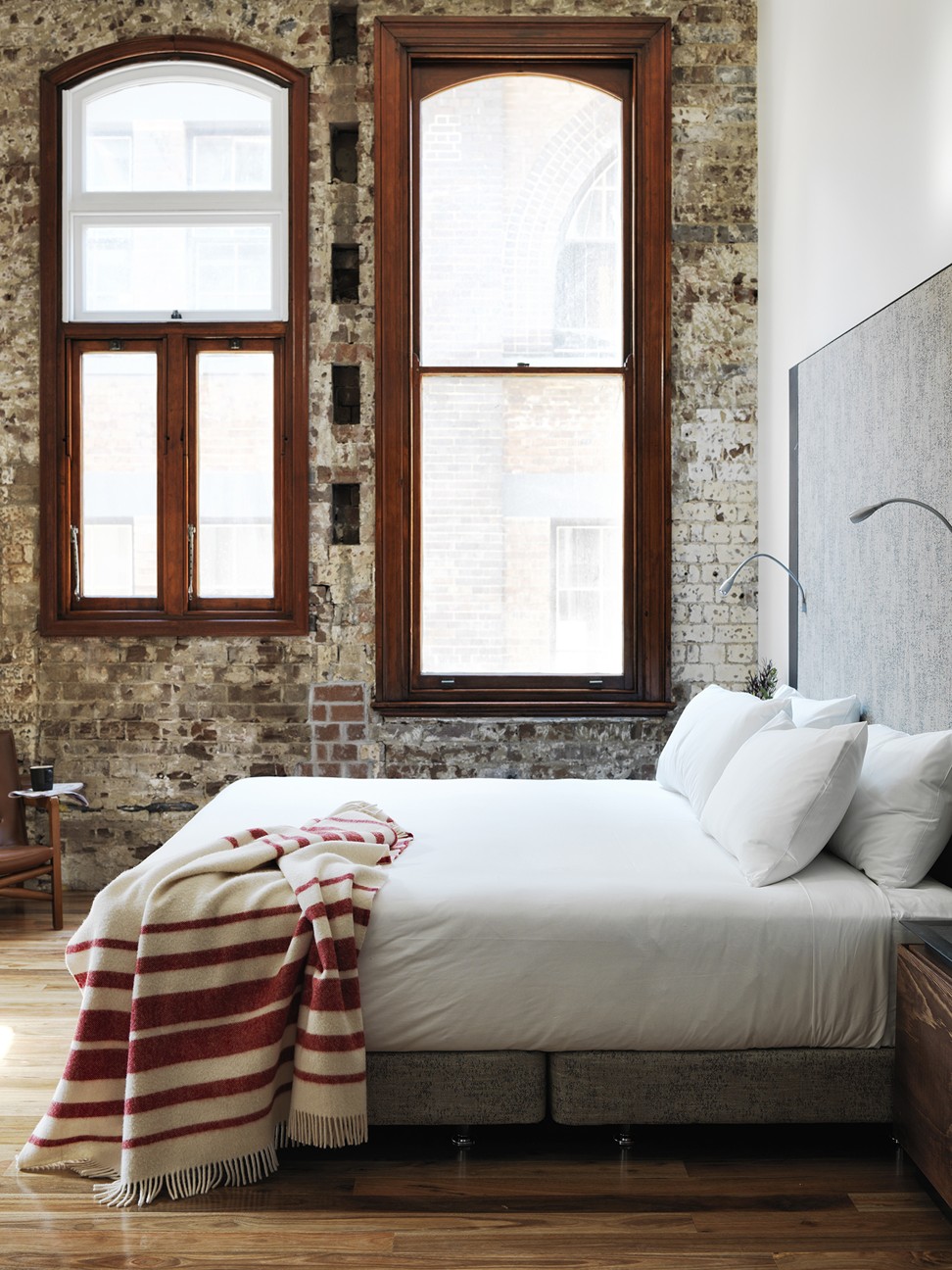 What's going on locally? Chippendale has a large Asian population – and it shows. On pedestrianised Kensington Street, just across from the hotel, lantern-strung Spice Alley is a strip of new hawker-style Asian eateries, including the Hong Kong Diner, selling steamers of thin-skinned har gao and char siu bao .
Six of the best Chinese restaurants in Melbourne
Bookending the alleys is Chinese burger joint Holy Duck! and the Koi Dessert Bar, known for its mango yuzu cake. Walk a few blocks to White Rabbit Gallery and you'll find one of the world's most signi­ficant collections of Chinese contemporary art. Downstairs, Tea House serves Chinese teas and home-made dumplings.
What's the damage? Rates starts at A$269 (US$212) per night, including tax but excluding breakfast.