What is it? A tiny, affordable and frankly rather shabby restaurant in the low-rise old quarter of Bangkok, near the Democracy Monument. It's been in business for nearly a century, has only five tables and is run by elderly sisters. Oh, and it serves food fit for royalty.
Food fit for royalty? Come off it. That's just a tired food writer's cliché. Not in this case. The Thai royal family lives just around the corner – the Grand Palace is 1km away – and the owners claim that highnesses dispatch flunkeys to collect takeaways. They don't come in person, maybe because the decor is less than palatial and the atmosphere slightly chaotic, with the owners' pet dogs running around the restaurant floor.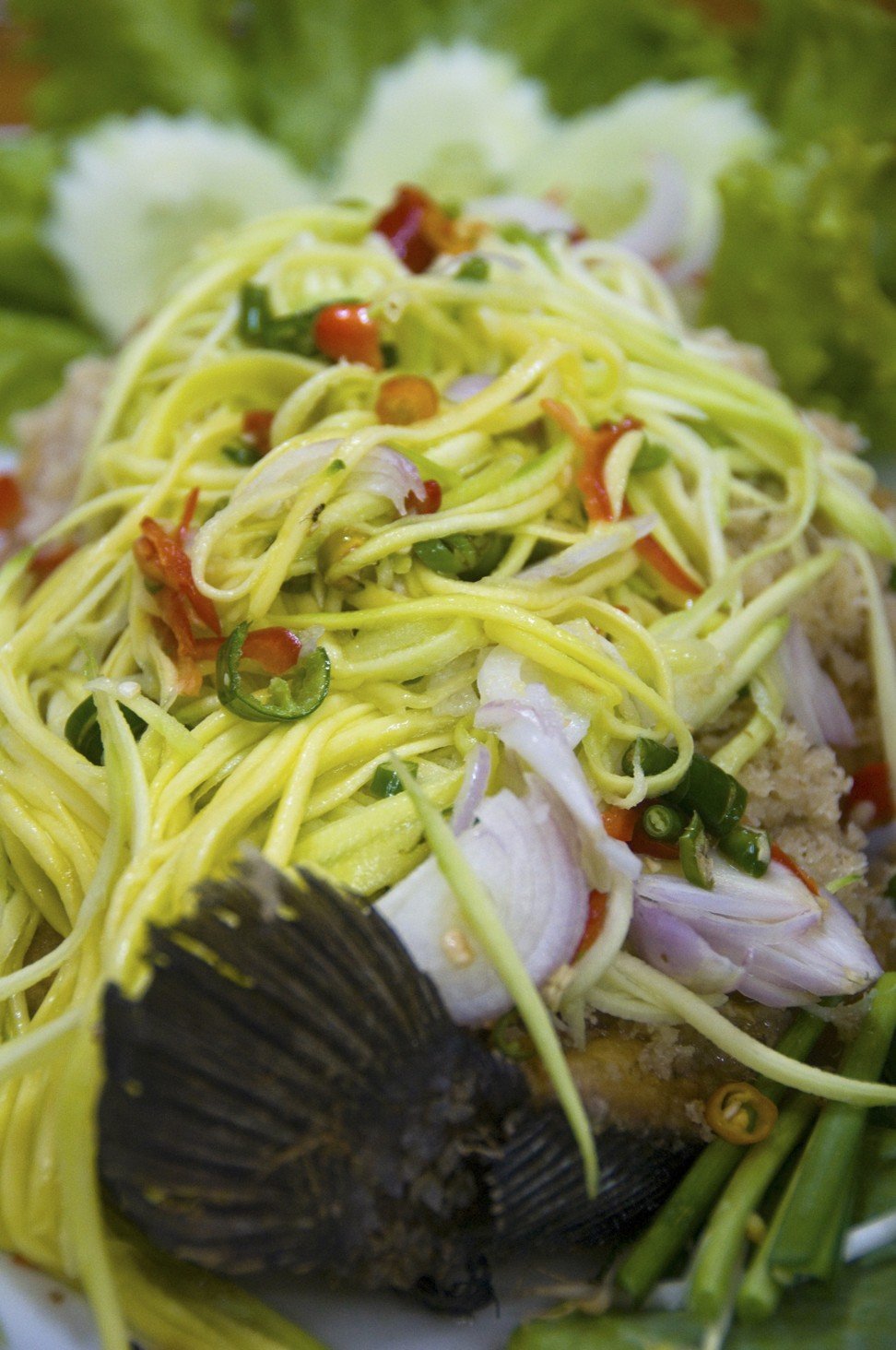 Seriously? Haven't the Thai royals got enough chefs of their own? Yes, but like anyone they tire of state banquets and pâté de foie gras every once in a while. And when they do, it seems there's nothing they like more than a takeaway from a place where simple, delicious recipes have been passed from generation to generation for 100 years.
Bangkok - the good, bad and ugly sides to the Thai capital for visitors
Annoyingly, the royals haven't left any TripAdvisor reviews but, if they had, they'd probably have said something like, "Cracking nosh, super cheap, loads better than the KFC bucket we had last night. Shame they don't deliver. LOL," with a crown-shaped emoji, of course.
Not all TripAdvisor reviews are so glowing, however, with some decrying service levels – not something the royals will have experienced.
How do we know the royals aren't just using it because it's closer than Burger King? Well, other fans include a princess-to-be from far, far away – no less than Meghan Markle (the American actress who will marry Britain's Prince Harry in May, in case you've just returned from another solar system).
Markle was asked in 2014, on her now-closed blog, what her favourite food was of all the places she had travelled to. She replied, "A plate of pad thai at a teeny restaurant in the [Bangkok] outskirts," and added a link to Chote Chitr.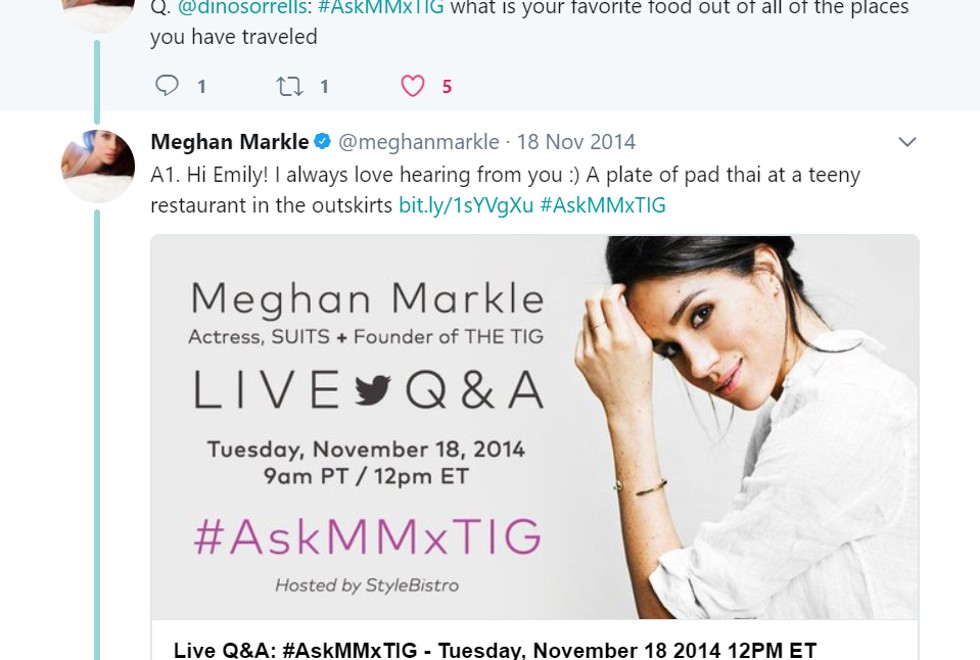 Can we trust Meghan Markle? That's the question Harry and every loyal British subject are asking (and, let's face it, how seri­ously should we take a grown woman who says "teeny"). Fortu­nately, we don't have to rely on Markle's verdict alone.
I've never eaten anything as amazing as this before
Chote Chitr has been getting rave reviews for years and was fea­tured in a New York Times article on Bangkok street food in 2008, the writer sali­va­ting over its yam makhua ("a salad of grilled long eggplants topped with tiny dried shrimps, combines the tang of fresh shallots with expert charring") and its gaeng som soup ("flavored with tamarind and palm sugar, packed with chunks of coarsely chopped cauliflower and large, meaty shrimp, their fat melting into the hot broth").
Why is Bangkok banning its famous street food stalls?
Gosh, no wonder it's so popular with the rich and famous. Yes, but refreshingly, the ladies who run the restaurant – great-granddaughters of the founder – are too busy making pastes and sauces and chasing their pet dogs around to pay attention to the fleeting fortunes of superstars. As 65-year-old Krachoichuli Kimangsawat explains, "Lots of celebrities come here, but I never know their names."
So she didn't go down on bended knee when Ms Markle breezed in? No, but in fairness, Markle wasn't wearing a tiara and gown, and this was in the days before she had met her Prince Charming. So she was just another run-of-the-mill celebrity.
"She came in twice in the space of a few days and was dressed in a T-shirt and jeans," Krachoichuli says, recalling how the starlet gushed, "I've never eaten anything as amazing as this before."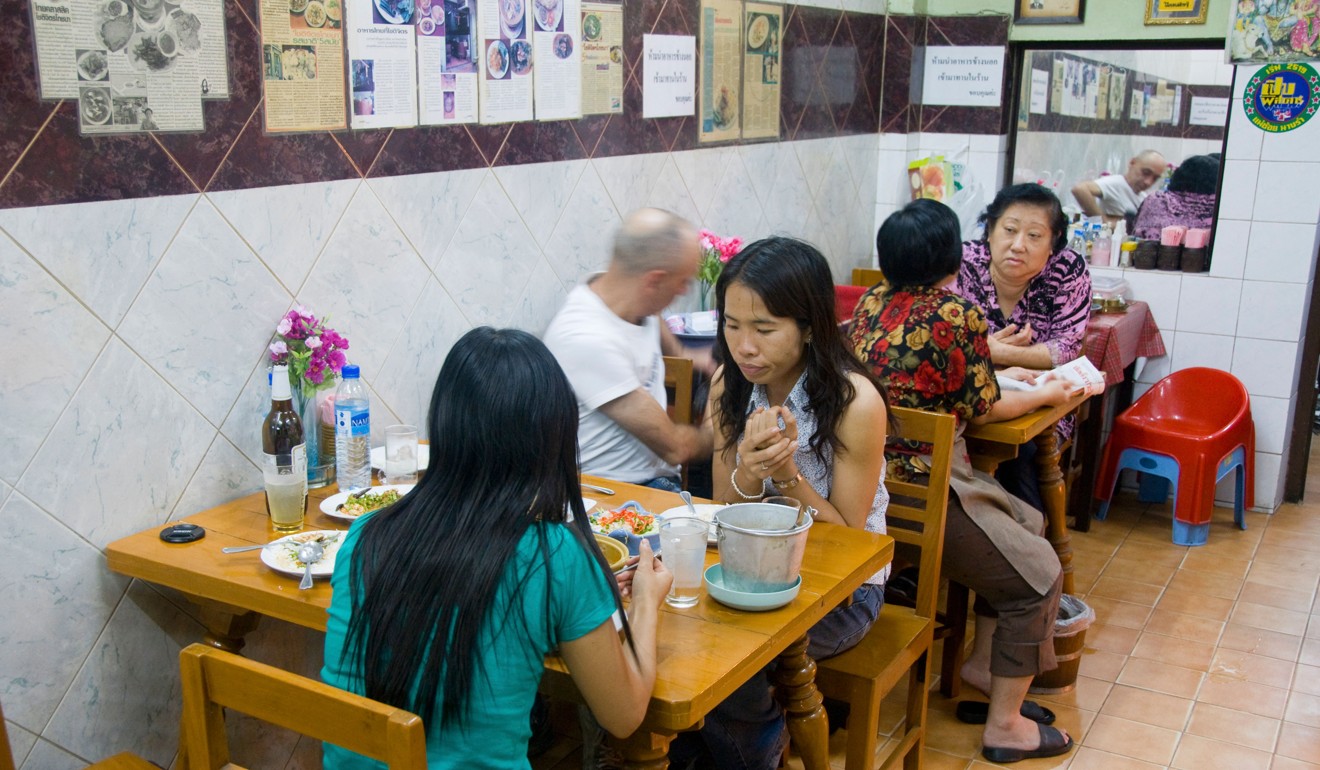 Will Meghan come back with Prince Harry? Maybe they'll include it in an East Asia tour – but, interestingly, rumour has it that chefs from Buckingham Palace paid a visit a couple of years before Markle, and scrutin­ised the kitchen, so they may already have nicked the recipes to save the British royals the trouble of flying to Thailand for tom yum soup and chicken satay.
So what's the secret of these amazing dishes? There is no secret, just plain, honest traditional Thai dishes with home-made sauces and pastes, and a menu that features something like 400 dishes. "I think people like our food because the taste is mild and not too spicy," says Krachoichuli, modestly.