Dozens of mostly uninhabited islands surround Zanzibar (the "zan" in Tanzania) and fan out to create one of the world's most exotic archipelagos. Zanzibar island itself, or Unguja, as it is more correctly known, is the largest, at about 1.5 times the size of Hong Kong's total land area. Hilly, fertile and laced with beaches, it hosts lively communities, a busy tourist scene and the remnants of an ancient spice trade. Its colourful, sometimes cruel history is evident in its beautiful architecture.
Aircraft flying into Zanzibar pass over atolls rising from the ocean atop coral outcrops that resemble aquamarine butterflies caught beneath glass. Many tell a unique story.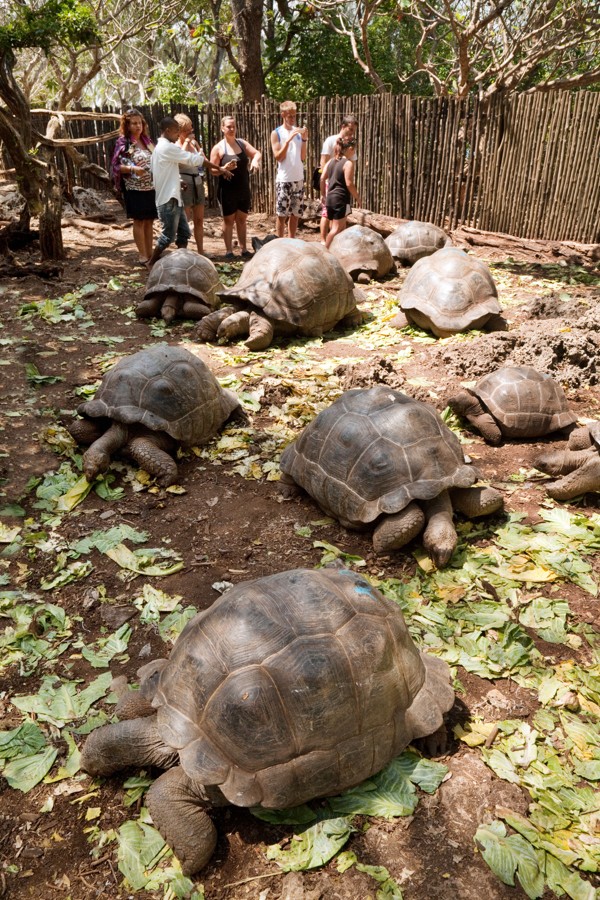 Mnemba is dubbed Millionaire's Island – approach from the sea and, if you're not a mega-buck-paying guest, rumour has it beach security will throw you back. Bawe, 10km west of Zanzibar's capital, Stone Town, was given by an 18th-century sultan of Zanzibar to the British Eastern Telegraph Company, which used it as a base station for an underwater cableto the Seychelles.
Zanzibar's Stone Town, an exotic, chaotic multicultural melting pot
Tiny Prison – or Changuu – Island is just 800 metres long by 230 metres wide, and was used to accommodate rebellious slaves in the 1860s. In 1893, the first British prime minister of Zanzibar, Lloyd Mathews, bought Changuu and built a proper prison there, which later morphed into a quarantine station for sufferers of yellow fever. Today, the island is home to a collection of Aldabra giant tortoises, a present from the British governor of the Seychelles.
Several of the archipelago's lesser-known islands are also worth a visit.
Embracing the first privately managed marine conservation area in the world, Chumbe is home to enormous, endangered coconut crabs and the rare Ader's duiker antelope. The first of these was brought to the island in 1998, in a bid to create a safe haven for the threatened species.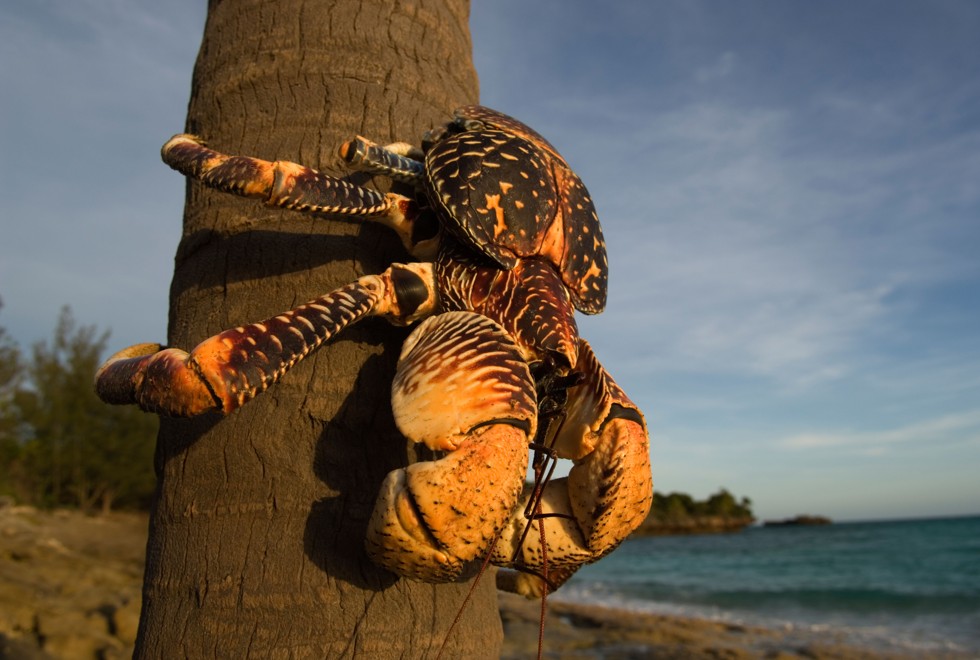 From Stone Town, it is a 45-minute boat ride to Chumbe, which is announced by its lighthouse – a bone-white "You're here!" exclamation mark that pierces the blue sky. Built in 1904 by the British, the lighthouse witnessed SMS Königsberg sink HMS Pegasus in the German-British first world war skirmish that became known as the Battle of Zanzibar. The lighthouse still winks at the dhows that ply these waters by night.
The island's single lodge is comprised of "eco bungalows"built on stilts so that the sleeping quarters hang eyrie-like. Ventilation is provided by a woven grass shutter that is flung open or drawn closed.
How the travel industry 'greenwashes' its eco credentials
The marine conservation area, just off the coast, is a mile long. We tip into the water and beneath us sprawls a coral landscape of such variety that one's immediate impulse is to surface to make sure everyone else is as amazed. Not for nothing has veteran reef expert John Veron, of the Australian Institute of Marine Science, dubbed this "one of the most spectacular coral gardens to be found anywhere in the world".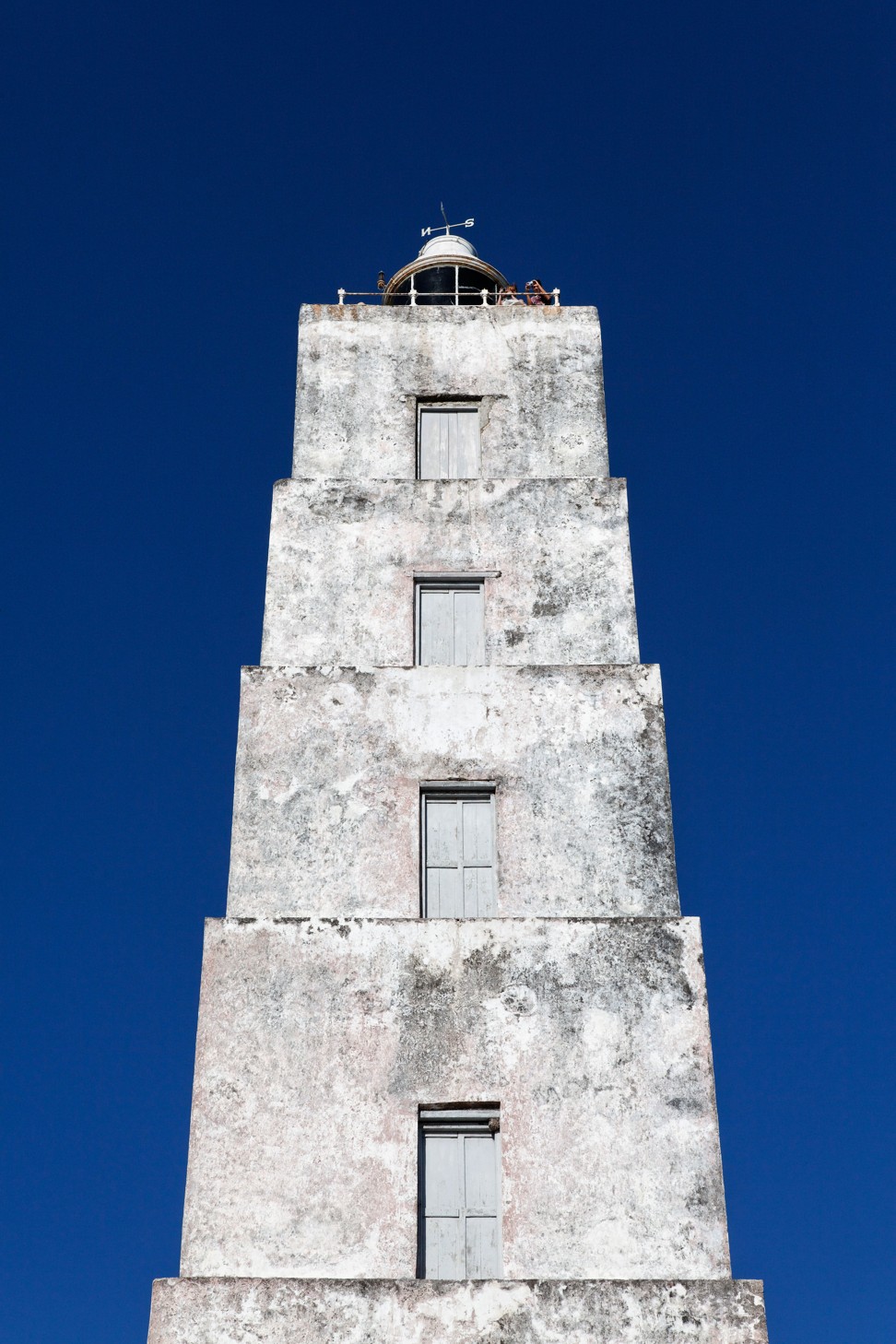 In the evening, we pick our way through the island's coral rag forest and observe fossil evidence of a long-ago reef captured in the rocks we clamber over. Our walk ends at the lighthouse, and we haul ourselves up 131 steeply cut steps and into the gloom of its interior. The windows are thrown open and light and air bleed in. At the top, the breeze greets us enthusiastically and the views are stupendous.
At nightfall, we go in search coconut crabs – a type of hermit crab that is the planet's largest land-living anthropoid; specimens can weigh up to 5kg. They use a highly developed sense of smell to find food, including coconuts, of course, which they pluck from trees and crack open with huge claws. They can live for more than 60 years.
It's not long before we find one – but its massive claws ensure we keep our distance.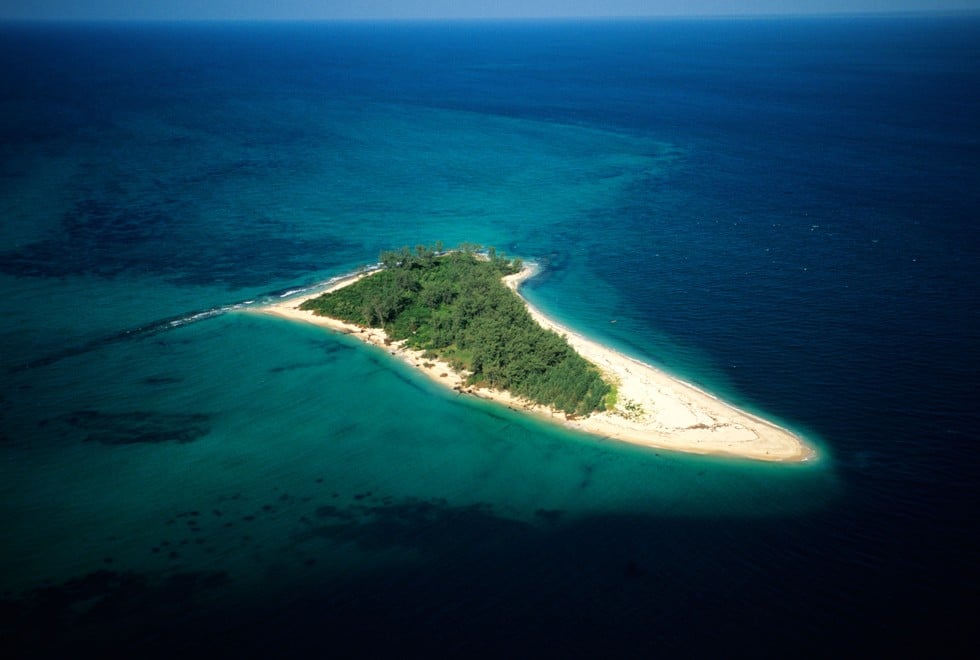 Mafia is about 120km to the south of Unguja and – at 48km long and 17km wide – the third-largest island in the Zanzibar archi­pelago. It was known to the Portuguese as Monfia; Vasco da Gama spotted it in 1498 on his way north.
After Germany took control of the island in 1890, the spelling changed to Mafia. The name is thought to originate from the Arabic word morfiyeh, meaning "group of islands": from it fan another dozen atolls, including Juani, a protected turtle-nesting site.
Mafia's waters are noted for excellent diving, their deep channels home to endangered species, including the docile dugong (or sea cow). And somewhere out here lies the legendary sunken city of Rhapta, described in a first century AD text as "the very last market-town of the continent of Azania".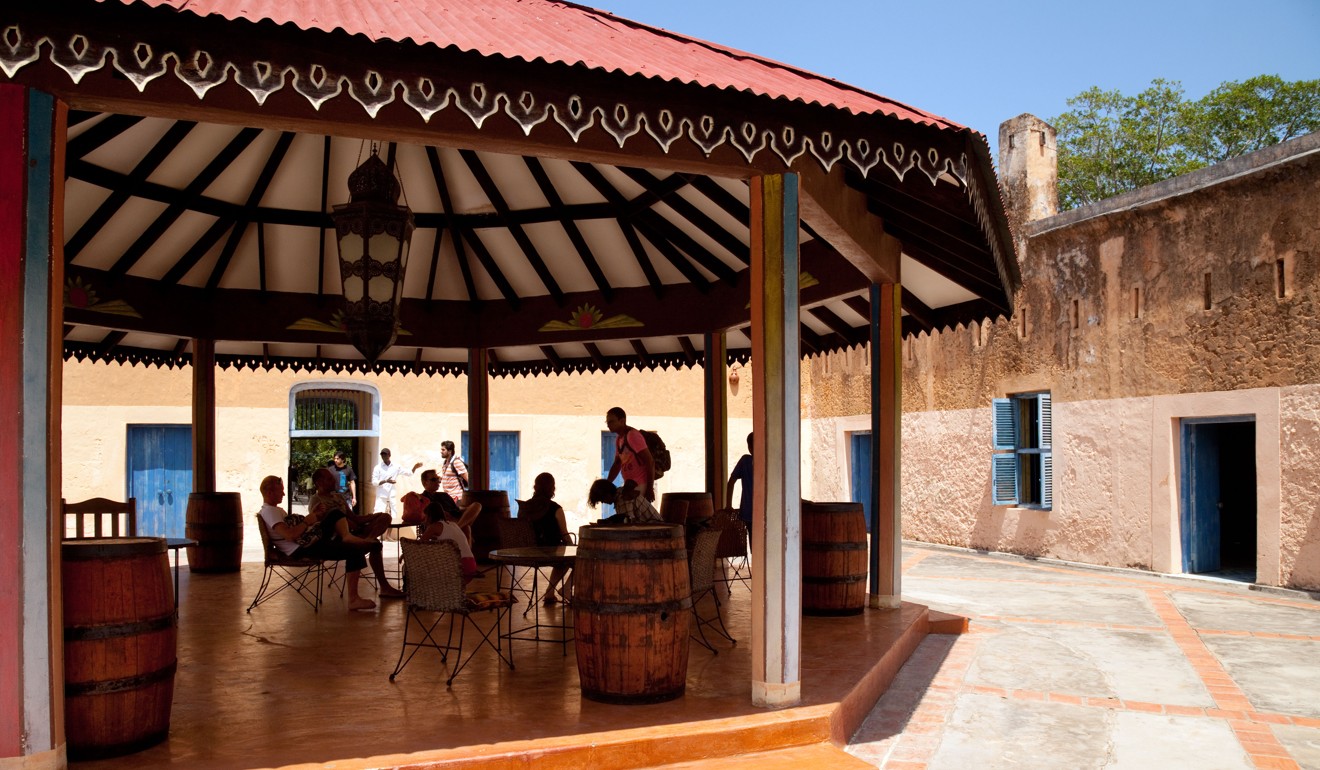 We're too early in the season for whale sharks and humpback whales, but there's still plenty to see on a dive: plunging reefs, schools of silver-scaled fish and a turtle grazing peacefully on bouquets of coral.
From Mafia we head to tiny Thanda, bouncing over the water for an hour, propelled by a 400-horsepower outboard motor. Thanda is one of three islands to the west of Mafia (the others being uninhabited Nyororo and Mbarakuni), each situated within its own marine park.
Thanda hosts a single resort, the holiday home of Swedish entrepreneurs and philanthropists Dan and Christin Olofsson, who embarked on a hunt for a private island escape 10 years ago. While carrying out aerial reconnaissance along the Tanzanian coast, they spotted a teardrop with an emerald interior and a salt-white hem of sand, all set in waters the blue of a Bombay Sapphire gin bottle. They had found their tropical paradise.
Seven easy ways to give back when you travel, from sustainable tourism to volunteer work that does genuine good
The house, which accommodates up to 19 guests, sprawls across 1,200 square metres (13,000 sq ft) with five en suite bedrooms, generous decks, huge French doors so that the whole place is bathed in light, and a funky perspex box of a pool.
After lunch, we walk around the island – twice; it's only eight hectares in size.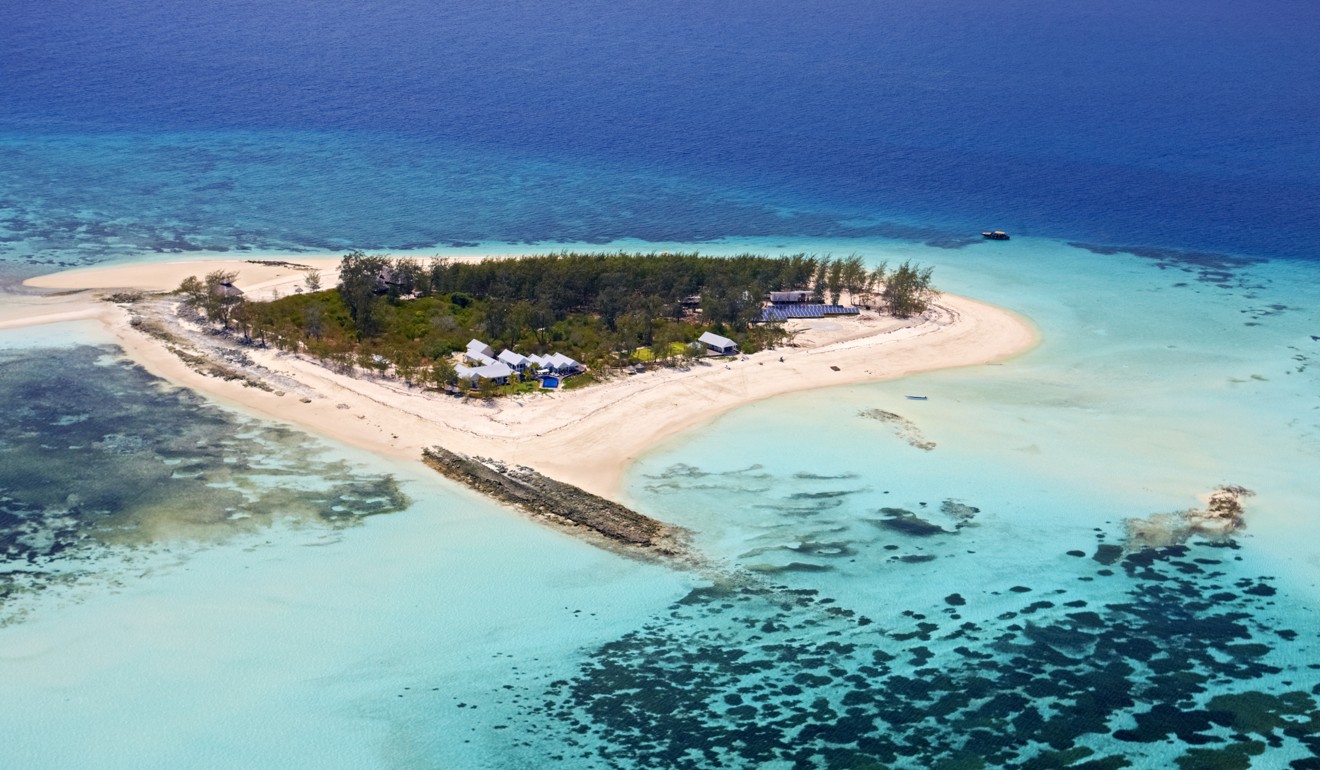 The tide recedes to reveal an oyster-encrusted reef. An impromptu harvest is organised and we're soon munching on oysters accompanied by Tabasco, lime and glasses of champagne.
This tiny island was proclaimed a marine protection area in 2007, but not much hap­pen­ed until Thanda's new owners became involved. Today, a programme of patrols and education for fishermen is in place. Perhaps we would not have seen the batfish, the stingray, the octopuses eyeing us from hidey holes and the coral growing back in delicate branches of cupcake pink without it.
There is also now a 1km buffer zone around the island: if this isn't a truly private escape, then I don't know what is.
Getting there
Ethiopian Airlines flies between Hong Kong and Zanzibar via Addis Ababa. Connections also available via Dubai, Istanbul or Qatar.