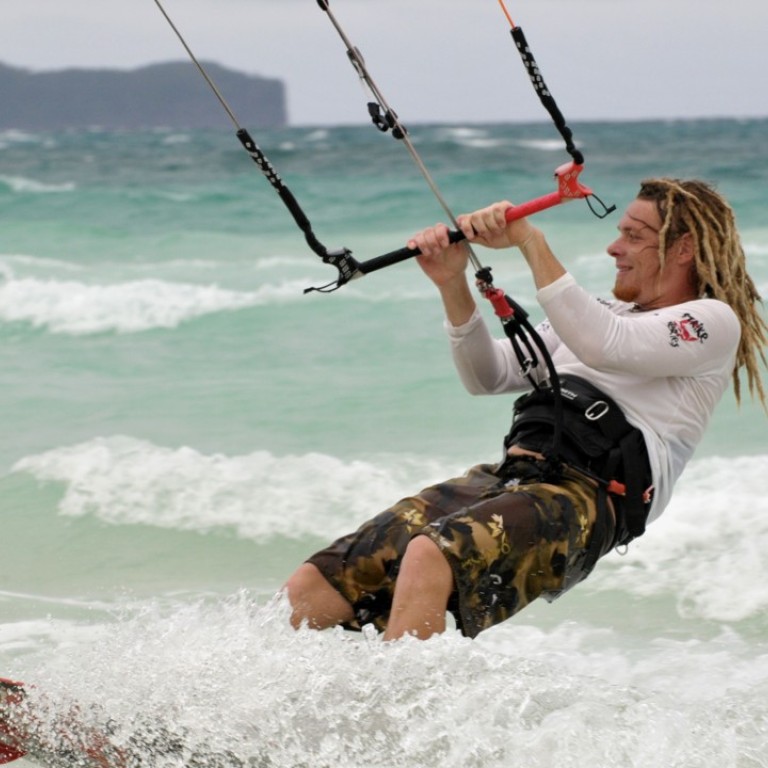 Boracay: the good, bad and ugly sides to Philippine island for tourists
Philippine President Rodrigo Duterte has slammed it as a cesspool, yet in 2017 it was declared the World's Best Island in the Condé Nast Readers' Choice Awards. What's it really like?
The good
Boracay residents must feel like they've won the lottery. In 2017, the Philippines' alpha resort generated revenue in excess of US$1.08 billion, a figure predicted to spike even higher in 2018, assuming President Rodrigo Duterte allows the island to stay open (see The Bad).
Last year, the 7km by 500 metre island welcomed 2.1 million tourists, many of whom arrived at the regional airport, Kalibo, on flights from Asian cities, including eight mainland hubs. In fact, China recently surpassed South Korea as the leading source of visitors.
Not everyone arrives by air, though. Boracay forms part of the Turquoise Triangle (with Manila and Palawan) and at least 48 cruise ship arrivals are scheduled for this year.
Its name thought to derive from the indigenous Ati word borac, meaning "white cotton", Boracay was voted among the Top 10 Island Destinations in 2016 by Chinese travel service provider CTrip, and ranked World's Best Island in the Condé Nast 2017 Readers' Choice Awards.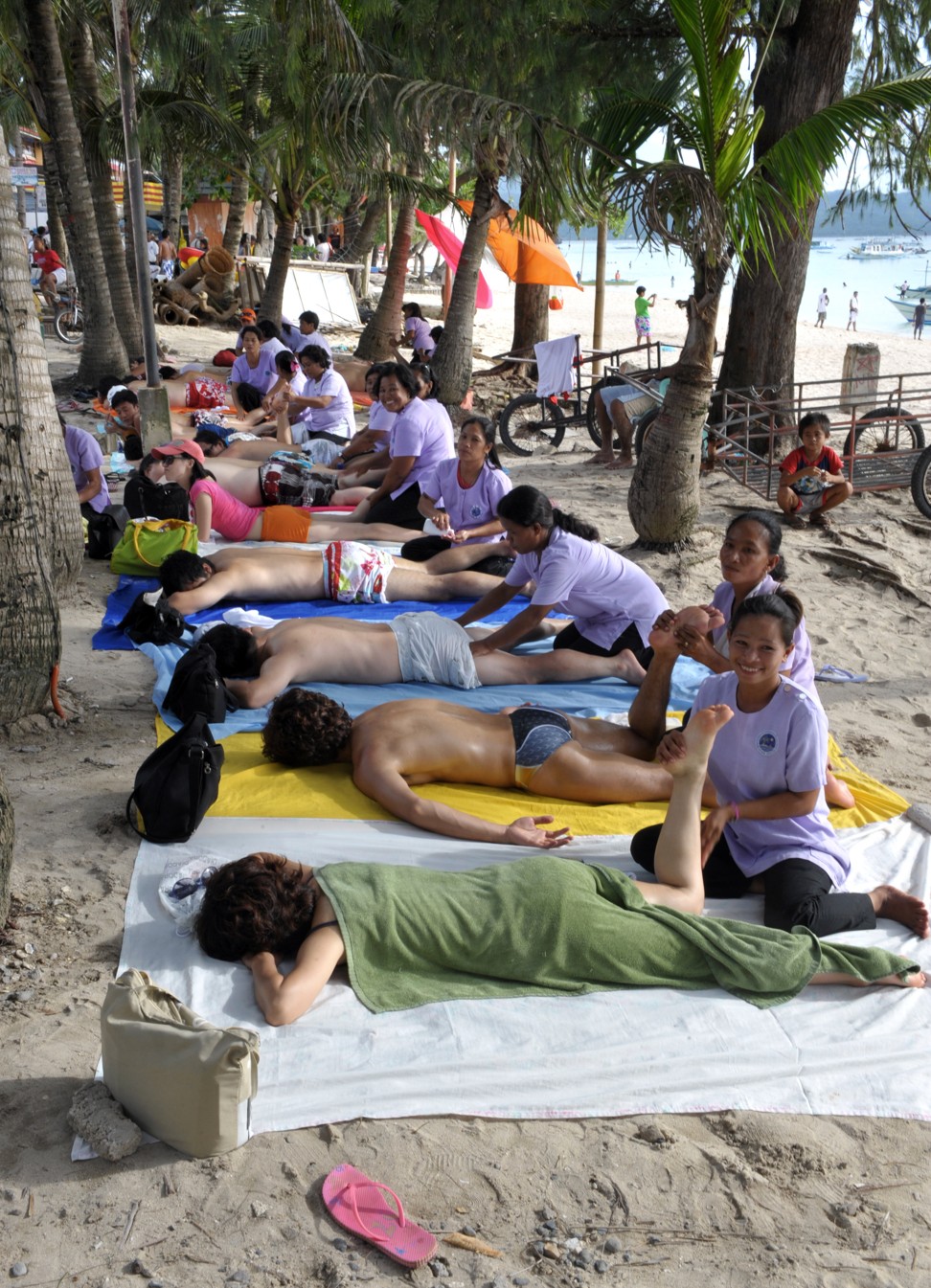 Once a rustic word-of-mouth hideaway, the secret is most definitely out. Asian holidaymakers rub shoulders with international backpackers, domestic tourists and expat bar owners, all drawn to what has been described as the "new Phuket", thanks to a stunning 4km strip of talcum powder known as White Beach.
There are other places to unfurl a sarong, though. Try the silky sands at Diniwid or cycle to Puka Beach.
Fidgety types can try their hand at kitesurfing on Bulabog Bay or hire a jet ski. Snorkelling is excellent at Tambisaan Beach and dozens of dive centres around the island offer scuba certification.
Happier on dry land? Work on your handicap at the 18-hole championship golf course, rent a quad bike or test your sniper skills at the air-conditioned indoor shooting range.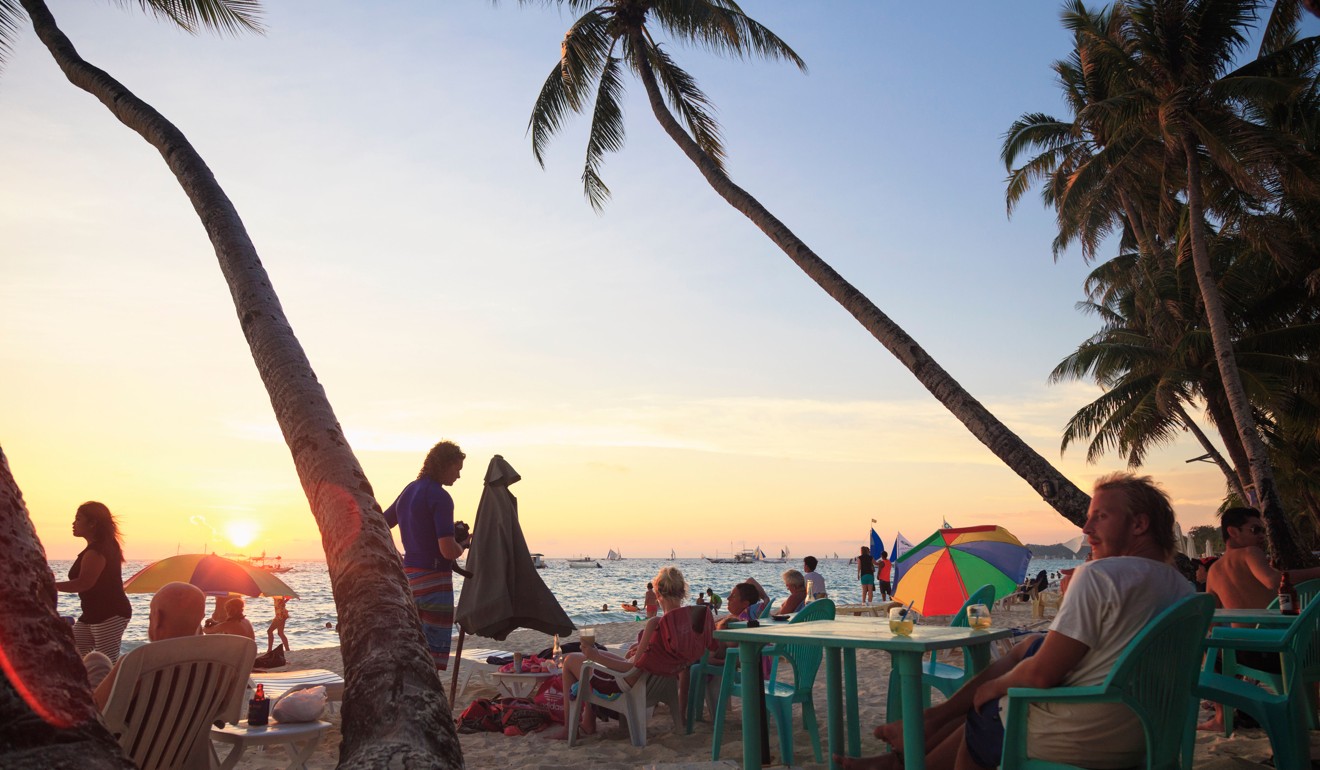 No matter how hectic your schedule, be sure to bag a beachfront restaurant table for the best show in town – Boracay's soul-soothing sunset. Position a palm tree or paraw sail boat in the foreground of your photos and, since you have your camera to hand, you might as well share a snap of your pan-seared tiger prawns in garlic pepper sauce.
As the final traces of crimson and tangerine dissolve from the sky and lights from fishing vessels fleck the horizon, Boracay goes up a gear. From jazz bands and fire dancers to thumping techno clubs with strobe lights criss-crossing the sky, night owls are spoilt for choice. "What happens in Bora, stays in Bora", so take the "Still Standing after 15" shooter challenge at Cocomangas Bar. Or, for a more relaxed ambience, head along to Red Pirates Pub, where conversation takes priority over partying.
The bad
How do you feel about 2.1 million tourists – that's more than 40,000 on an average week – descending on a glorified sandbank 20 per cent smaller than Lamma Island? Does the phrase "new Phuket" appeal or repel you and is the air-conditioned shooting range your idea of an awesome beach concept? If you've never set eyes on bone-white sand and turquoise waters before, then Boracay may well be paradise. But if you're a tropi­cal-beach veteran then move along; there's nothing new to see here.
Disillusioned old hands post "then and now" photos online and vent on TripAdvisor under headings such as "How is it Possible Boracay is the 'World's Best Island'?" Wags describe the place as an outdoor mall and fast-food hub that just happens to have a sublime stretch of sand. Not as sublime as it used to be, mind you; known as Grey Beach by cynical locals, White Beach is being loved to death.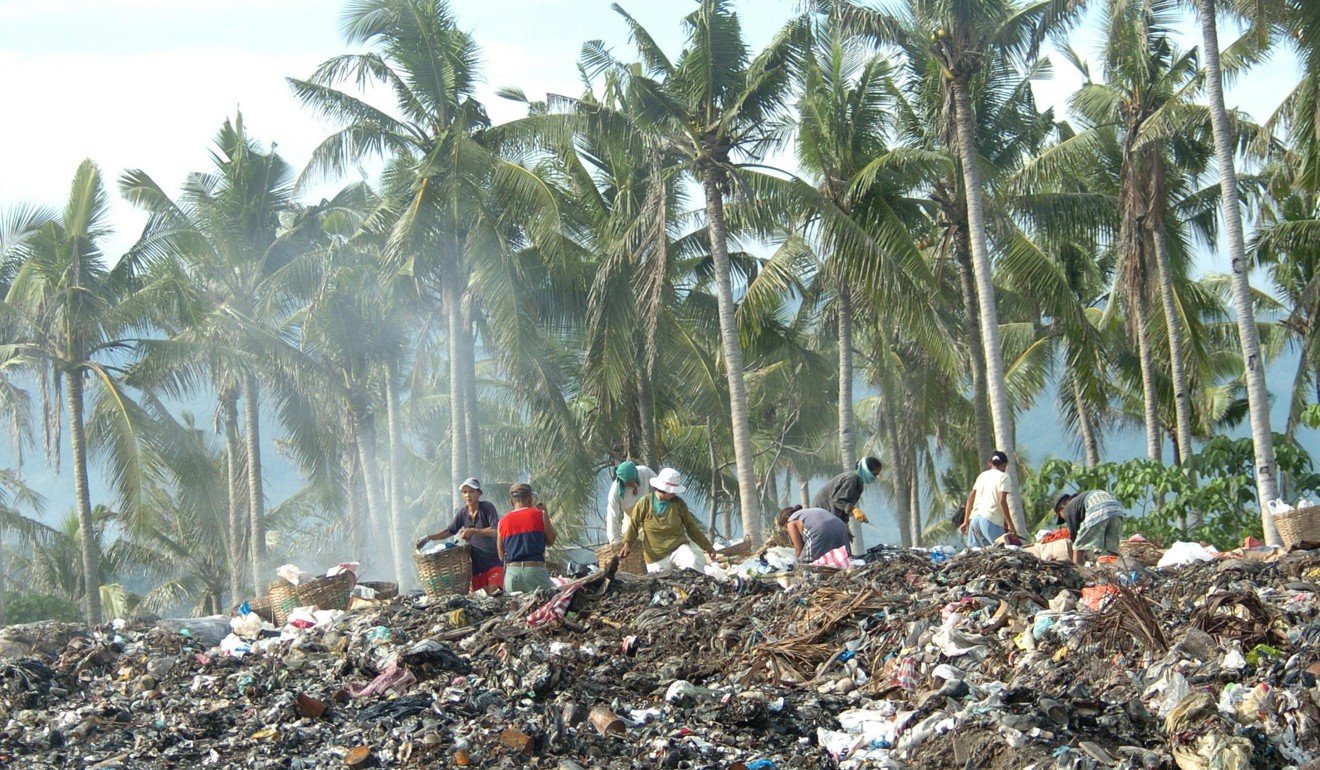 According to the Department of Environment and Natural Resources, Boracay is "moving towards alarming levels in terms of carrying capacity and solid waste management". Many businesses operate without the correct licenses and regularly violate environ­mental regula­tions. Oversights include the discharge of sewage into storm drains that lead straight to the sea, resulting in coliform bacteria counts high enough to cause skin infections and stomach aches.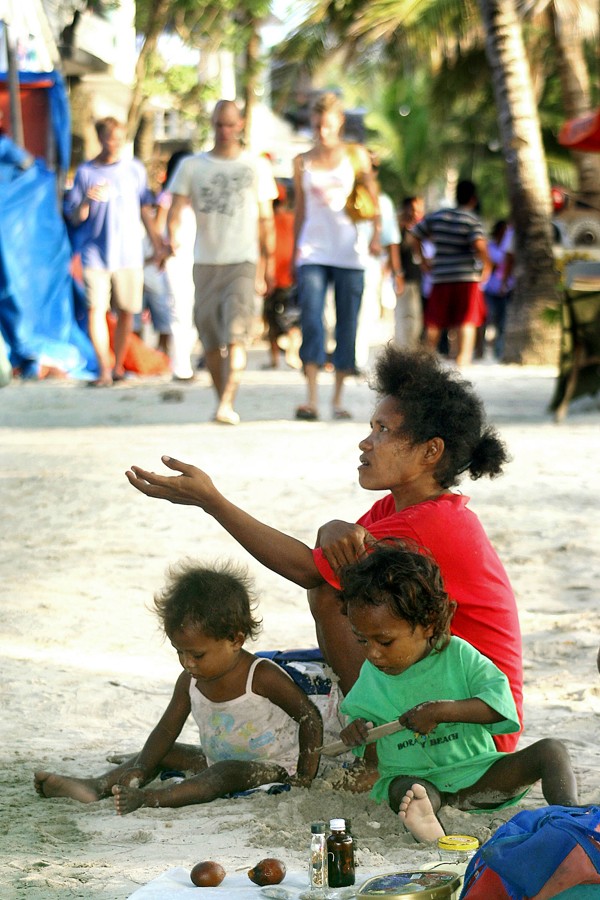 Making matters worse, illegal fishing has decimated up to 90 per cent of the island's coral reefs and slimy, snot-coloured algae makes for an unpleasant swim and leaves an ugly residue at low tide. And wouldn't you know it; the unsightly bloom is at its worst from January to April – the peak tourist season.
Only a third of all premises on Boracay have land deeds. Property disputes leading in some instances to shoot-outs between security personnel (marksmanship honed at the indoor shooting range, no doubt) take up increasingly large chunks of police time. The longest-running of these feuds involves the Ati, for whom Aklan province, which includes Boracay, is an ancestral home.
Marginalised, impoverished and discriminated against, the island's 200 or so indigenous residents have been pushed off the land they've lived on for centuries and resettled elsewhere on the tiny island more times than they care to remember.
Even after the Philippine government granted the Ati ancestral land title, prop­erty developers, hotel owners and investors disputed their claims and contested the ruling. Emphasising how high the stakes have become in the lucrative tourism industry,
tribal spokesman Dexter Condez was shot and killed
on his way home from a meeting in 2013.
The church and NGOs try to find odd jobs in construction and hotels for members of the community but, in a country where skin-whitening products are a billion-peso business, the dark-skinned Ati are frequently ill-treated. Many end up begging on the beaches.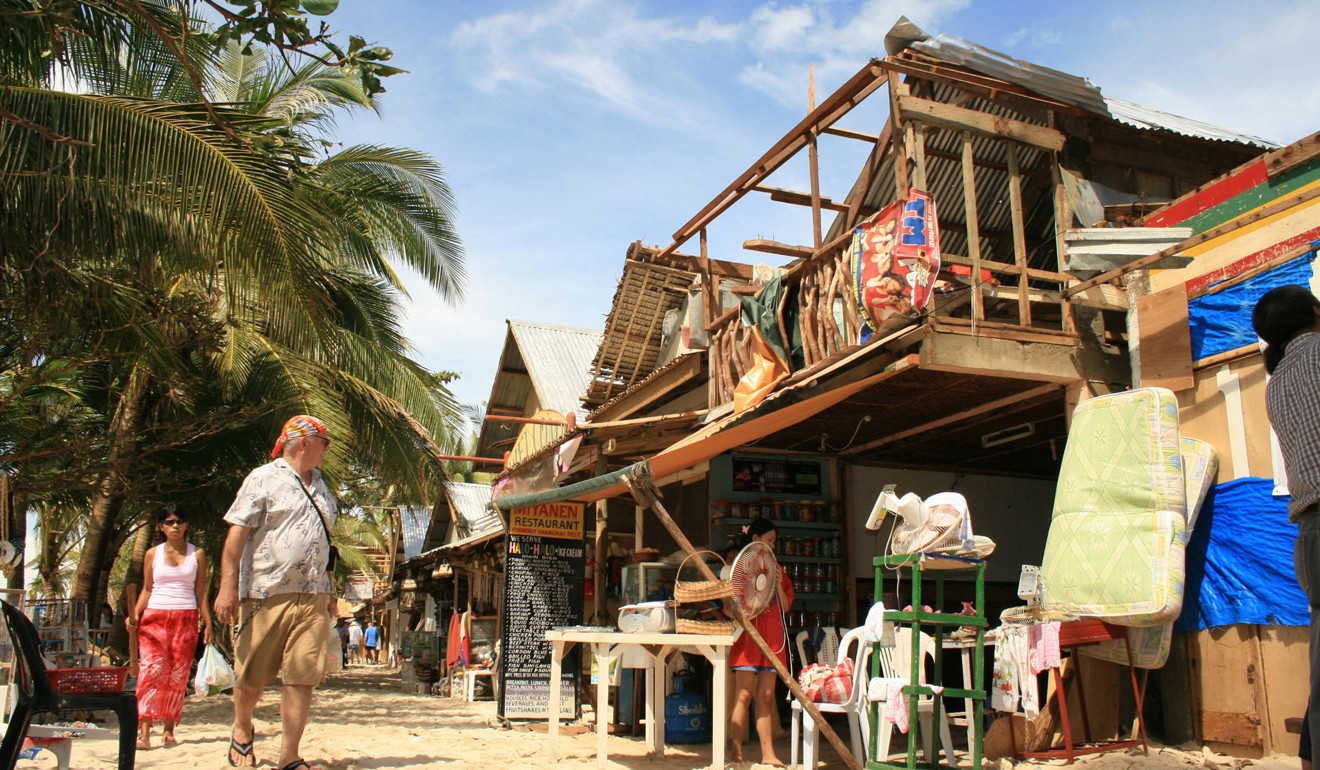 The ugly
Soon, however, there may not be any beaches to beg on. Tropical storms have caused severe flooding and erosion in recent years, culminating last December in more than 1,000 tourists being stranded on the island for three days after marine transport was suspended due to flooding.
Some point the finger at erratic weather resulting from climate change, but Boracay isn't the only place in the world that experiences heavy rains. A government-funded drainage improvement project should help but the scheme isn't due for completion until 2020. Natural wetlands and marshes that previously helped suck up storm water are no longer effective – because they have been drained and built upon.
Winning the lottery is one thing; it's what you do with the money that counts.