"Jumbo?" asks the kimonoed room attendant, perky yet deferential, looking me up and down. "Jumbo!" she decides, then disappears and returns a minute later, doffing her slippers before stepping back into the tatami-matted room bearing a yukata, the cotton gown worn in traditional Japanese inns, in a size more suited to my height.
She bustles to open a sliding door and show me my haori (a jacket to be worn over the yukata), my obi (the belt with which to tie it) and little white socks with a separate big toe to suit the wearing of thong-style indoor slippers. These are all to be donned before descending to geother­mally heated baths with views of the Pacific, to ease the aches arising from a day spent on foot.
Then she pours a welcoming cup of tea, invites me to enjoy a small wrapped snack left on the low, lacquered table and bustles out again, bowing as she goes.
How self-guided walking holidays in Asia can make hikers feel like travellers, not tourists
It's not only the opportunity to follow little-walked tracks along a crumpled coast­line, or through a mountainside beech forest, down to some ancient temple, that makes Japan seem almost purpose-built for a walk­ing holiday, but also this sort of stimulating engagement with the culture. Shopping for inscrutable picnic-lunch ingredients in shiny mini-marts and learning how to tackle multi-course evening menus of local seafood presented in a kaleidoscope of specialised tableware are also part of the pleasure.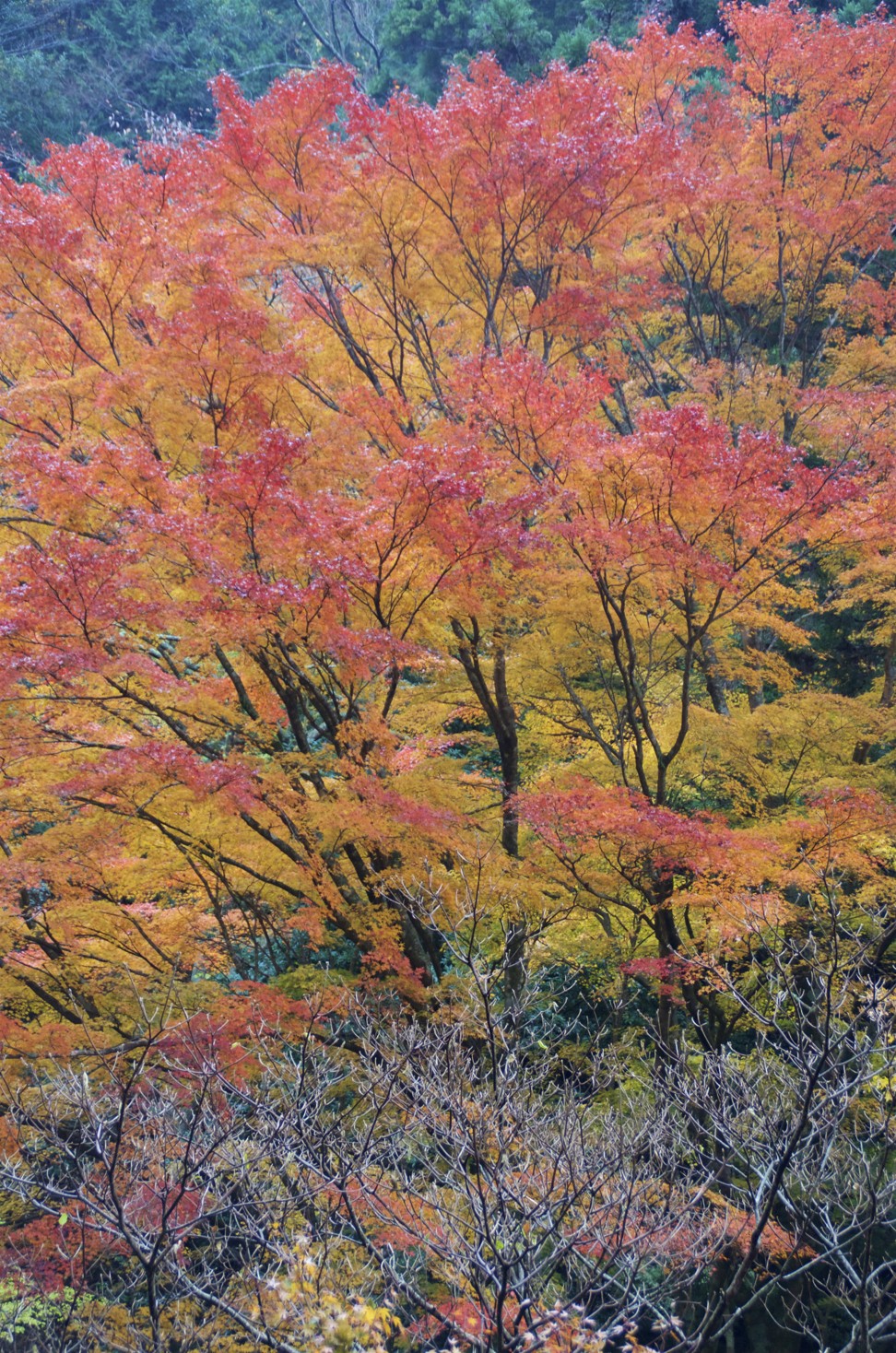 Given the comforts available today, it's hard to imagine that the Izu Peninsula, a knob of land that descends into the Pacific south of Mount Fuji, was once a place of internal exile, regarded as backward, wild and remote. Crossing the mountains dividing its east and west coasts was a struggle, and it remains thinly populated, less developed and relatively ill-served by public transport.
Walking-tour operator Walk Japan's new week-long Izu Geo route solves the transport problem with occasional minibus transfers between short coastal and mountain walks, and includes not only an introduction to the region's geological peculiarities, sprawling scenery, and historical and literary importance, but also to the essentials of inn etiquette.
Japan's first luxury glamping resort - get back to nature in style in shadow of Mount Fuji
The Izu region began life as a volcanic eruption several hundred kilometres off­shore and drifted only quite recently into collision with the Japanese mainland, becoming part of a four-plate pile-up and contributing to the creation of Mount Fuji. One result is plentiful geothermal activity, and the view from the balcony at Atagawa Onsen, which provides the first night's accommodation, about halfway down the east coast of the peninsula and two hours southwest of Tokyo, is down to similar resorts huddled on a small curve of sand.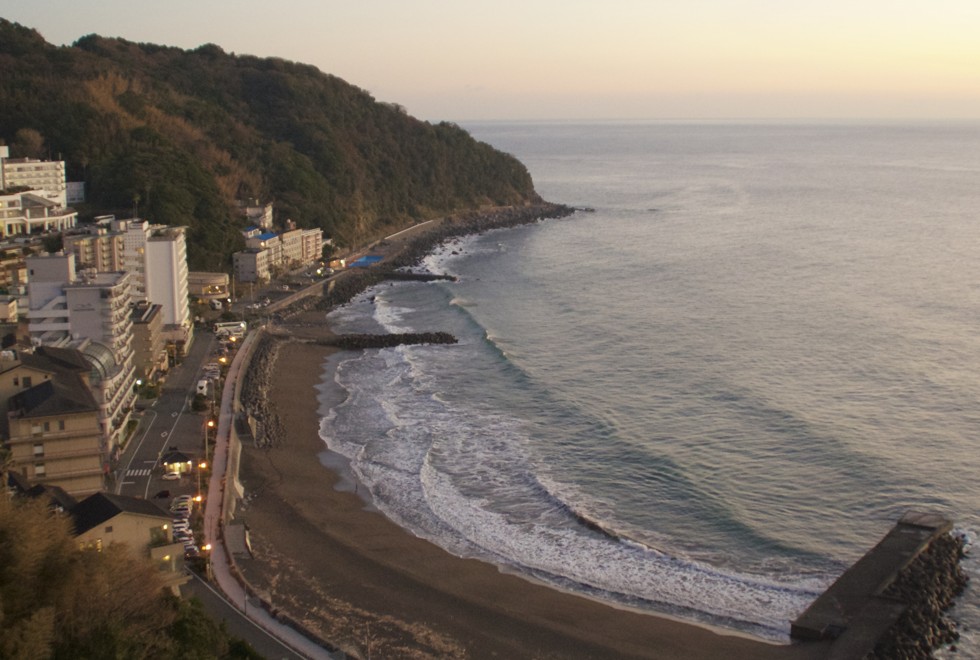 The train from Tokyo Station is named Odoriko, for the young performer in the title of Nobel Prize in Literature winner Yasunari Kawabata's story The Izu Dancer. In a tale known to almost all Japanese, filmed six times since its publication, in 1926, Kawabata's narrator, a high-school student on a walking tour of the peninsula, falls in with a troupe of itinerant entertainers and falls in lust with the dancer of the title.
Six tips on long-distance cycling in Japan, learned the hard way: 1,200km from Tokyo to Sapporo
For the next two days, the walking tour touches their route, passing the mouth of a century-old tunnel cut to make crossing the peninsula easier and dropping down past some of the Seven Waterfalls of Kawazu.
Here, great cascades of ethereal and feathery maple trees in reds and yellows spring from midstream boulders, mimicking the spray from multiple torrents. Steep, zigzagging wooden staircases, connected by a caterpillar-like suspension bridge, make navigation and viewing easy.
Kawabata's narrator astonishingly describes all this beauty as merely "pleasant enough", but his eyes are elsewhere. Both he and the object of his desire are immortalised in bronze beside one fall.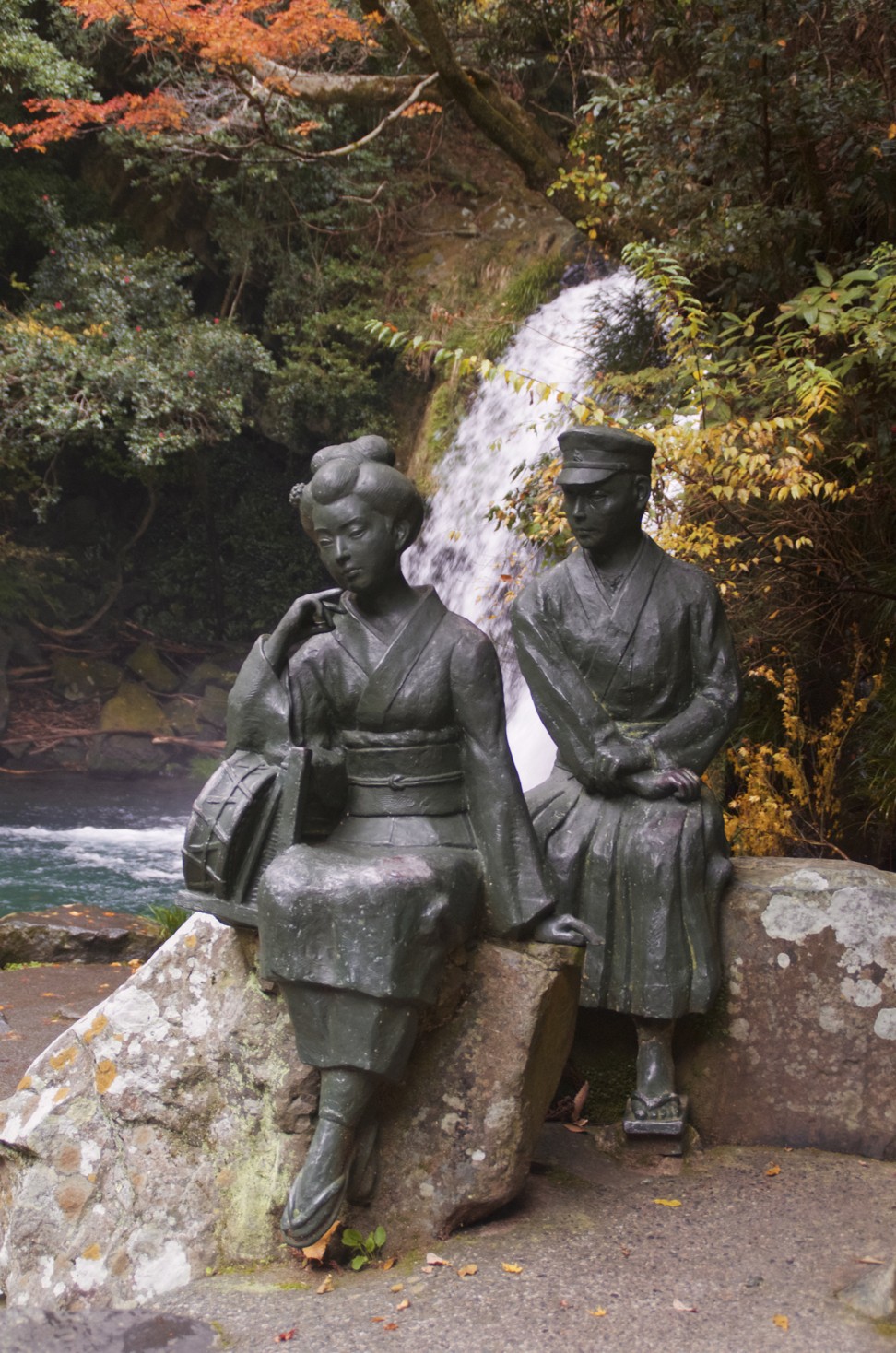 At Shimoda, near the peninsula's tip, a striking red torii gateway stands protectively on the shoreline near the steep-roofed Shirahama Shrine, Izu's oldest. Another nearby temple, the Gyokusen-ji, at the top of steep, lichened stairs, became, in July 1856, the residence and office of the first American consul general in Japan, Townsend Harris. Its quiet courtyard contains graves of American sailors who died on duty and a memorial to Harris that is inscribed with an entry from his diary describing the raising of the first United States flag in Japan. Another monu­ment, erected by the butchers of Tokyo, com­memorates the first slaughter of a cow on Japanese soil. Harris and his staff ate the results.
­Japan-US treaty negotiations were held in another temple nearby, used as the office of the shogunate's representative.
'Pollution by tourism': how Japan fell out of love with visitors from China and beyond
A short walk away, the MoBS, or Museum of the Black Ship, contains Delft-like dishes donated by Harris, and other 19th-century foreign bric-a-brac, as well as woodblock prints of outlandish, whiskery foreigners. The displays reject the standard account that Japan was opened up by America at the point of a cannon, asserting instead that the Japanese remained in control, with crafty diplomacy that successfully rejected many demands, and kept the Americans confined to this remote spot.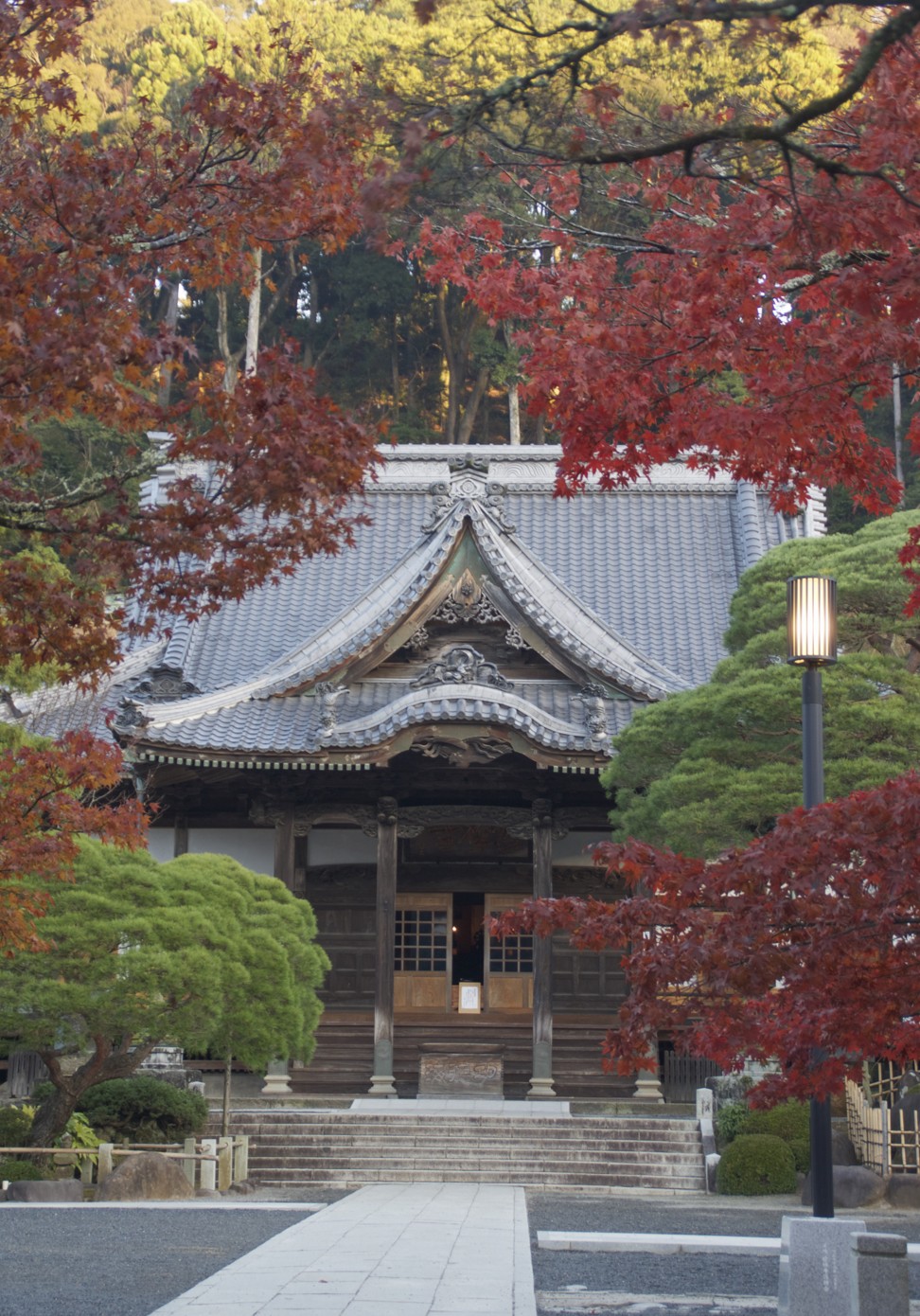 The next day is spent walking from bay to bay, over promontories between sleepy fishing settlements, and down to Cape Irozaki, the southernmost point. Assorted stops include an opportunity to explore a seaside warren of underground galleries with unexpectedly rectangular cross-sections, like a real-life Minecraft.
This was the quarry for the stone base of Edo Castle, in Tokyo, and – with the peninsula being roadless – the blocks of easily cut volcanic stone were slid down to the shore for transport by boat in the 17th century.
A spa-musement park? Is Japanese hot-spring resort Beppu serious?
At the tiny fishing port of Tago, there's an introduction to Serizawa-san – a wizened, fourth-generation maker of katsuobushi, the dried flakes of the bonito fish that are widely used in Japanese cooking as a condiment. His small, shed-like premises are cluttered with nets, brooms, buckets, chests of drawers and a factory dachshund. He shows us the deep pits in which the fish are repeatedly entomb­ed before further drying into blackened rigid batons. The pink curls of bonito shaved from these have an intense smokiness rarely captured in large-scale production.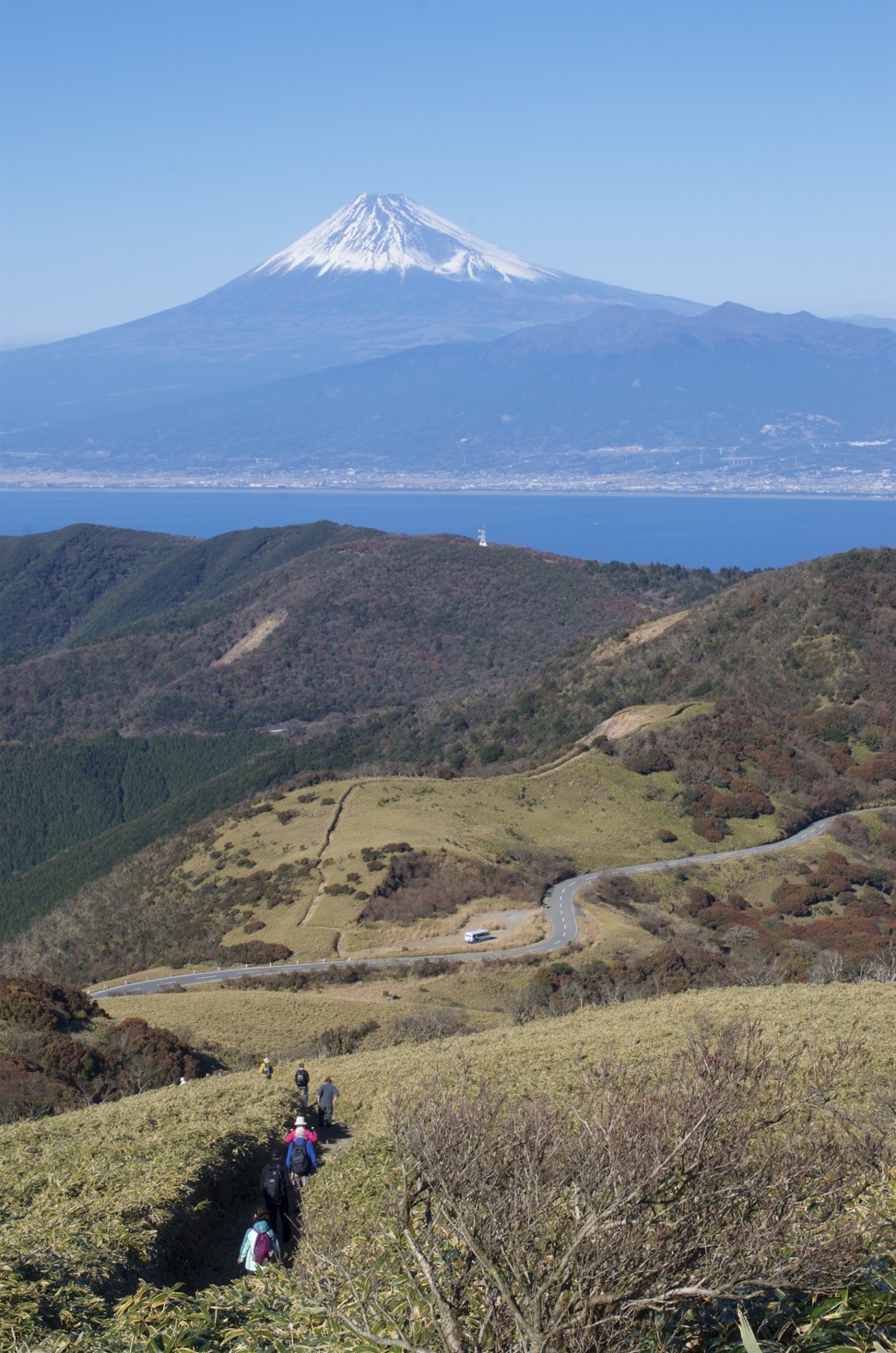 Perhaps the most spectacular walking is up the west coast, with views to columnar islets thickly covered with pines, and looking like giant toothbrush heads. And as the sum­mit of one hill is reached there is a sudden view of the full height of Mount Fuji, seen across Suruga Bay, its white cone seeming to levitate over the landscape.
The final evening is spent in a 150-year-old inn, near the top of the peninsula, its courtyard full of maples and carp-filled ponds. From here, it is only a short drive to a bullet train and one hour back to Tokyo, which seems unnervingly brash and noisy after the peace of the previous week.
The author was a guest of Walk Japan.