What is it? A new 100-room hotel dedicated to and inspired by Chinese-Australian artist Zhong Chen, whose contemporary works fill the lobby, line the corridors and hang in bedrooms and suites.
The Chen is the eighth of its kind by boutique outfit Art Series Hotels, a progressive brand that has dedicated each of its properties to an Australian contemporary artist whose work and life reflect the local neighbourhood. Box Hill, where Chen has lived and now has a studio, is a burgeoning Melbourne suburb celebrated for its ethnic diversity and identity.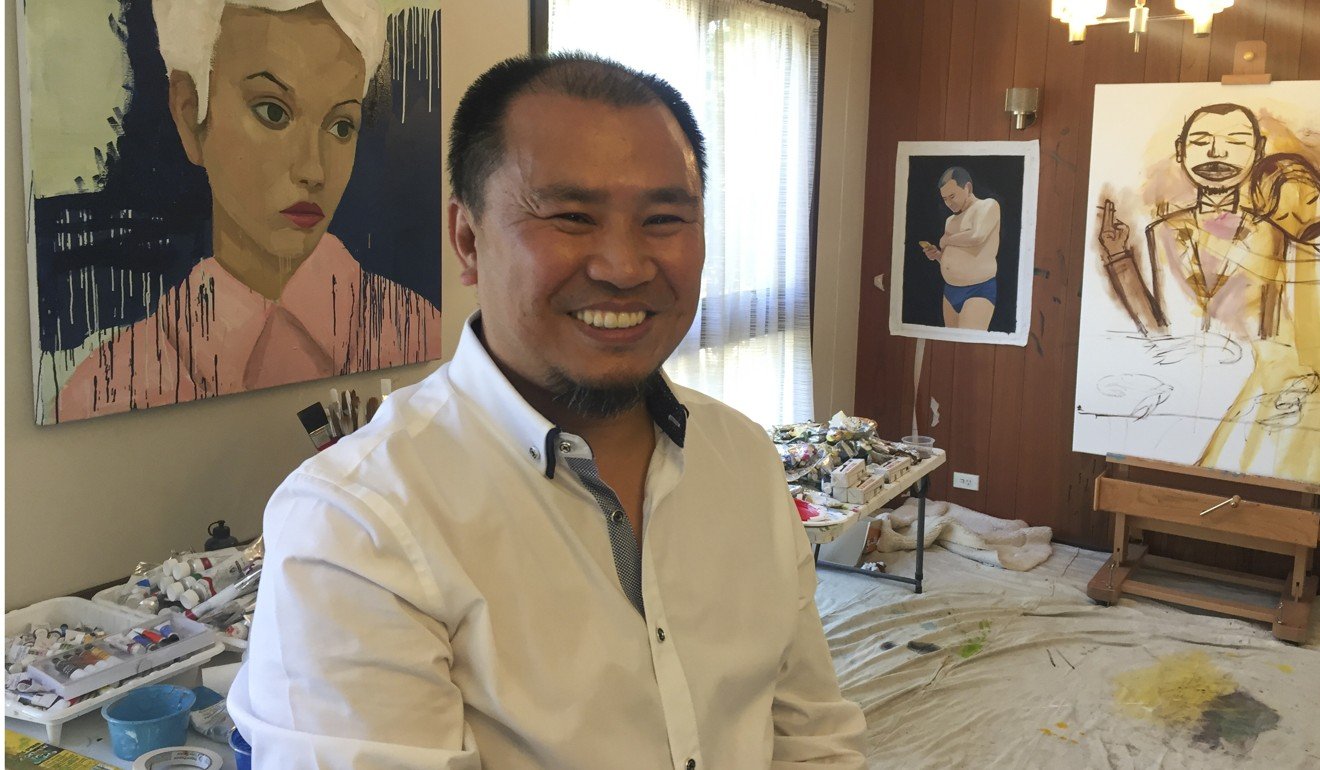 Tell us about the artist. Chen was born in Zhongshan, Guangdong province, in 1969. His first love was traditional calligraphy and, in the early 1980s, he took lessons.
A defining trip to a contemporary calligraphy exhibition in northern China convinced him to pursue a creative career, and he began at the University of South Australia's School of Art, in Adelaide, in 1989. Six years later, he graduated with honours before going on to win a scholarship for the Chelsea College of Arts, in London, Britain, and two Australia Council grants to participate in New York residencies, in the United States.
He is a three-time finalist for the Archibald Prize, Australia's most prestigious portraiture award.
Take an 'art-inspired staycation' in one of Hong Kong's boutique hotels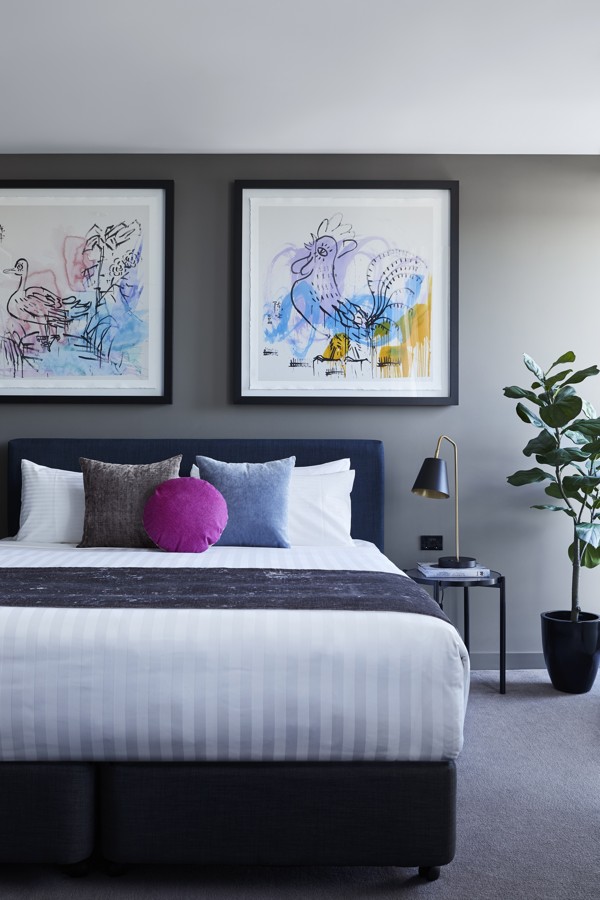 And the hotel? It stands out – quite literally – its two towers (mostly residential apartments) rising 36 storeys above surround­ing low-rise suburbs (in Australia, low-rise usually means one or two storeys). This plays out in spectacular views, especially from the rooftop swimming pool and enter­tain­ment area, which look over the tree-lined suburban grid below to the city centre some 15km in the distance.
Open-plan rooms and suites share views of the Dandenong Ranges, on Melbourne's outskirts, and are tweaked with a mini-kitchen (with micro­wave, stove top and frying pans to suit longer-term guests). Thoughtful touches include little piles of art and design books, a minibar with local craft beer and pinot noir from Victoria's King Valley, and comfy, fabric-covered desk chairs that match the magenta throw cushions. Deluxe suites have balconies.
At first Muji Hotel, in Shenzhen, minimalism tops convenience
The art? A selection of Chen originals has transformed the stark-white, high-roofed lobby into an exhibition space. The works are mostly from the artist's popular pixellated series of women in traditional Chinese dress, and of Chinese-Australian youth. Elsewhere, Chen's passion for ink brush painting combined with water colour, and his cheeky play on popularised aspects of Chinese culture, can be seen in the "Kung Fu" series' giclée print collection.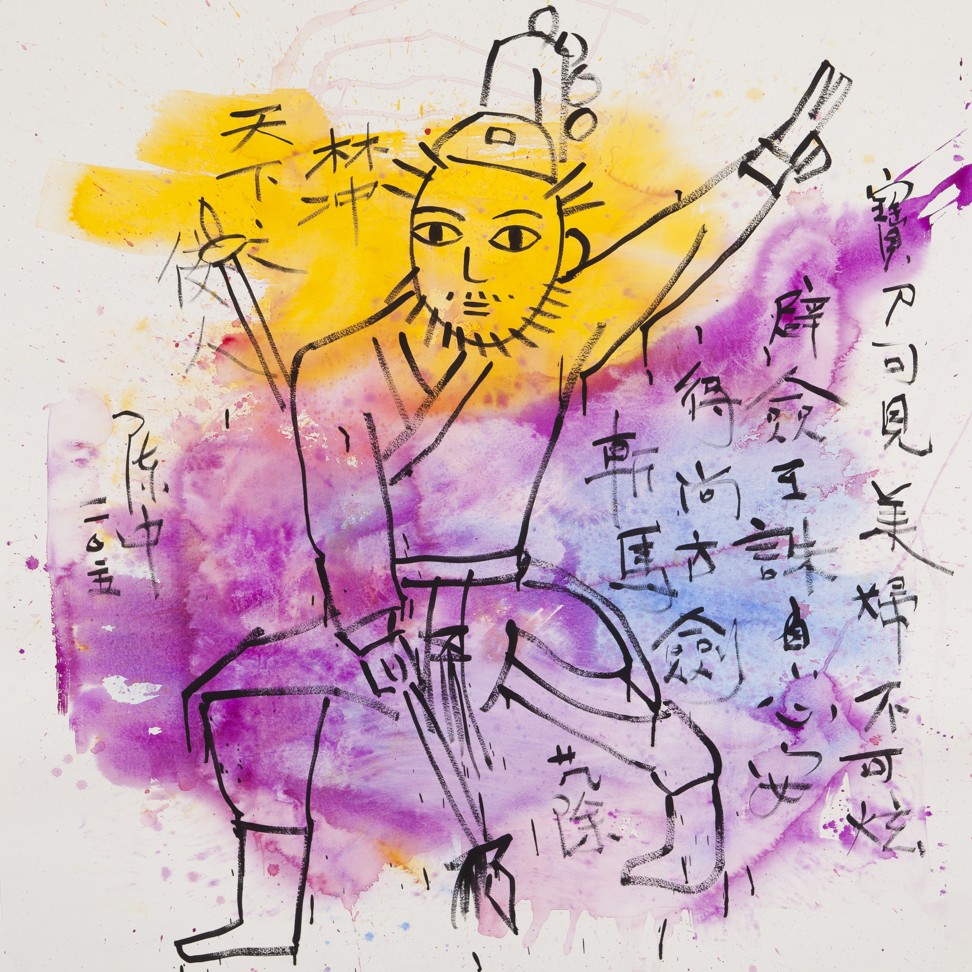 What is there to eat and drink? Whitehorse Chloe, a modern Australian cafe, bar and restaurant, and Golden Lily Yum Cha (that's dim sum to Australians), with 180-plus seats, are expected to open next month.
What's going on locally? Box Hill is the heart of Melbourne's Chinese community and has the cuisine to prove it. Chen's favourite local eatery is No 1 Cafe Seafood Restaurant. The dish he likes to order for his Chinese visitors (and this writer) is steamed snow crab. "Better than lobster," he assures me.
What's the damage? Rates start at A$169 (US$130) per night, including tax but excluding breakfast.