But … where is everybody? Where are the Spanish officials with their clip­boards and microchip scanners, descending on me to scrutinise, then probably reject, the veterinary documents I paid so many Hong Kong dollars for and fought so long to acquire?
All I get is an irritated "talk to the hand" gesture from the guy hiding behind his computer near airport conveyor belts 10 and 11: Excess Baggage. The "baggage", in this case, are my two dogs, Koldbrann and Lasi, who boarded the plane with me in Hong Kong 29 hours earlier.
Ibiza and its Balearic siblings have far more to offer than DJs and drinking dens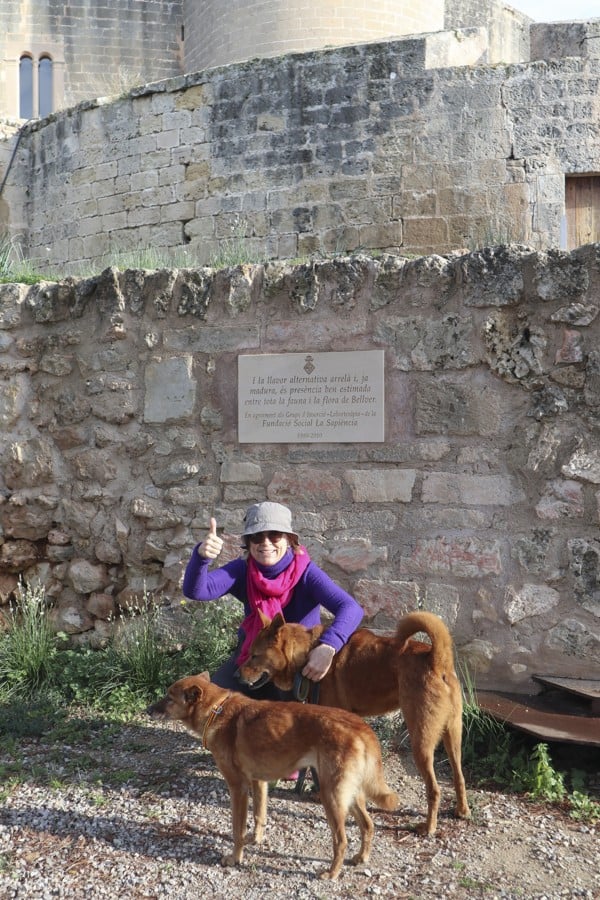 With neither help nor hindrance forthcoming, I break open the dog crates, affix leashes and walk out of the airport. No one even glances at the hounds (breed: common Lantau ginger) as we sashay through Nothing to Declare and out into the winter rain of Palma, where Koldbrann immediately marks this virgin territory.
This start to my Spanish adventure – that is to say, moving to the Mediterranean island of Mallorca after almost 30 years in Hong Kong – is promising. If no one at the airport cares about my dogs, perhaps it won't be so difficult to set myself up in a strange land where I know none of the language.
Speaking a language, not reading it from a textbook, is the best way to learn it
I do, however, quickly pick up a little Spanish; the perros – no! ("dogs – no") I hear from every taxi driver I approach, for example. In the end, I board the airport bus – pets don't have to pay. The bus has standing room only, but everyone smiles at my dogs and wants to touch them and tell me about their own.
I was looking for somewhere to live – it had to be an island, the people had to be friendly and there had to be no snow – and, as I make my way to El Terreno, the old bohemi­an/writer's quarter of Palma, it appears as though I have arrived in a dog paradise where only the taxi drivers do not approve.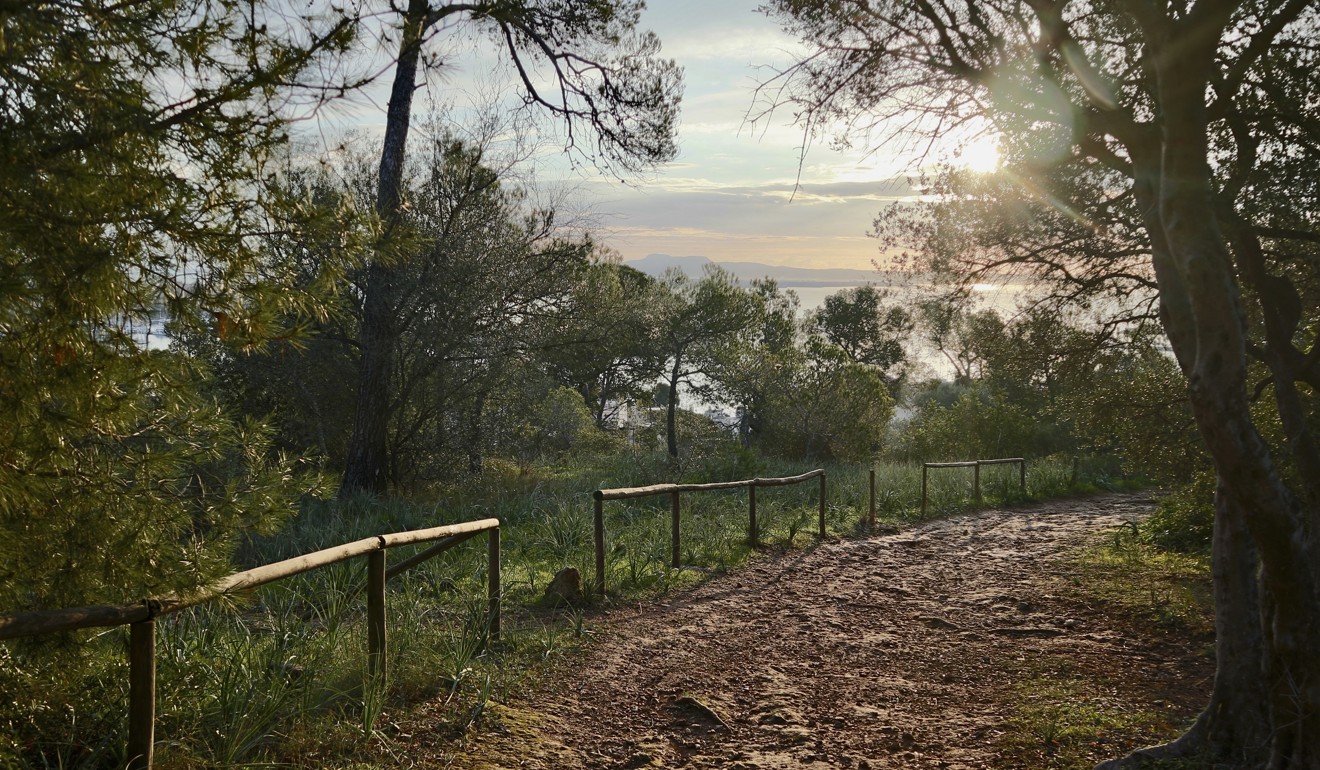 Mallorca is supposed to have 300 days of sunshine a year, which means … 65 days of rain. Many of those 65 days have managed to squeeze their way into my first three weeks, and the temper­ature is a spine-rattling two degrees Celsius. But if people can be this pleasant – everyone I meet greets me with a friendly "Hola" – under such inhumane and quite frankly un-Mediterranean conditions, I can only imagine what they'll be like on one of the 300 "normal" days.
There are no skyscrapers in Palma. The houses are mostly two storeys high, with green wooden shutters. Shutters! And wrought-iron balconies, on some of which young women stand brushing their long black hair. The kind of balcony that I, for one, thought existed only in feel-good movies set in Italy. And, get this: people separate their rubbish into glass, plastic, metal and organic waste, putting each in the right receptacle almost every time!
Spain's Mallorca shines at luxury hotel Jumeirah Port Soller
Other early impressions? On rainy dog walks, the handle on my made-in-China umbrella is too cold to even hold, but I pass a towering castle built in the 14th century!
When it rains, the wooden gate of my house in Avenue Joan Miro – originally a fishmonger's, built in 1900, and with all the original floor tiles – swells up so it's impos­sible to open or close, but the balconies overlook the Mediterranean!
Cars splash me with icy water as they speed by, but there are no 7-Elevens, Starbucks or metal fences corralling me along the streets.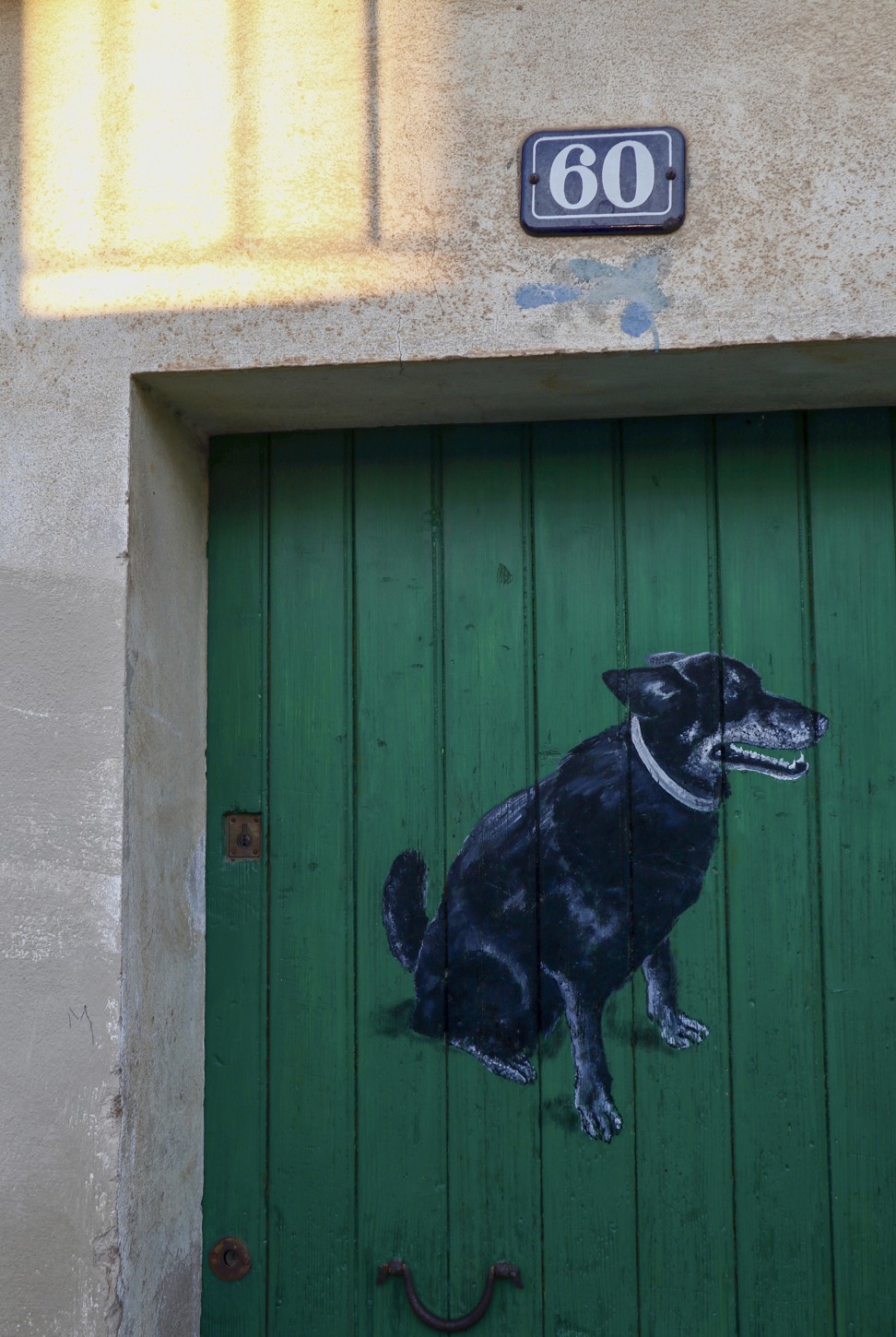 The 1970s and 80s took their toll on El Terreno and there is no shortage of "modern" apartment blocks of various degrees of hideousness, but they are no more than five floors high; have balconies with flowers; and are painted, not tiled.
Painted also are many of the walls and wooden gates, with beautifully executed murals. Drawback: tagging. Infantile "I exist and to prove it I will spray a made-up name on this wall" squiggles on pulled-down shop shutters make some areas look like dystopian Detroit after the industrial anti-revolution.
El Terreno used to be the Lan Kwai Fong of Mallorca, my neighbours tell me, but the area has gone downhill in the bohemian/writer stakes, although the hair salon closest to my house is also a bookshop, and on some nights there appear to be seminars or debates going on in there, with an intellec­tual-looking crowd wearing big black glasses. I am building up the courage to join in; after all, I can now say "my shoes are enormous", "Luis is a duck" and "we all come from Hong Kong" in Spanish, so it won't be long before I can chat away in bookshops not only about dogs – but also about ducks.
Six of the best tapas bars in Madrid and what to eat at each – a visitor's guide, including dos and don'ts
Next to the booky hair salon is an "adult" shop, with displays of battery-operated latex toys, underwear with unusual ventilation and saucy waitress-costumes beckoning halfheartedly in the background. The lights are always on but there's never anyone in, customer or staff. Perhaps they are busy visiting La Mansion, the "High Standing Gentlemen's Club" across the street. Or perhaps they are out driving in one of their many cars. Apparently – my neighbours, again – Mallorquins are car mad and often have three or four per family.
They may be crazy about them but in El Terreno, at least, I have yet to see a parked car that isn't scuffed, dented, cracked or scratched, or doesn't have the whole front held in place with tape. And the cars may be tiny, but when they are parked bumper to bumper on the narrow streets, it's often impossible to get even a slender dog ankle between them, let alone a human one.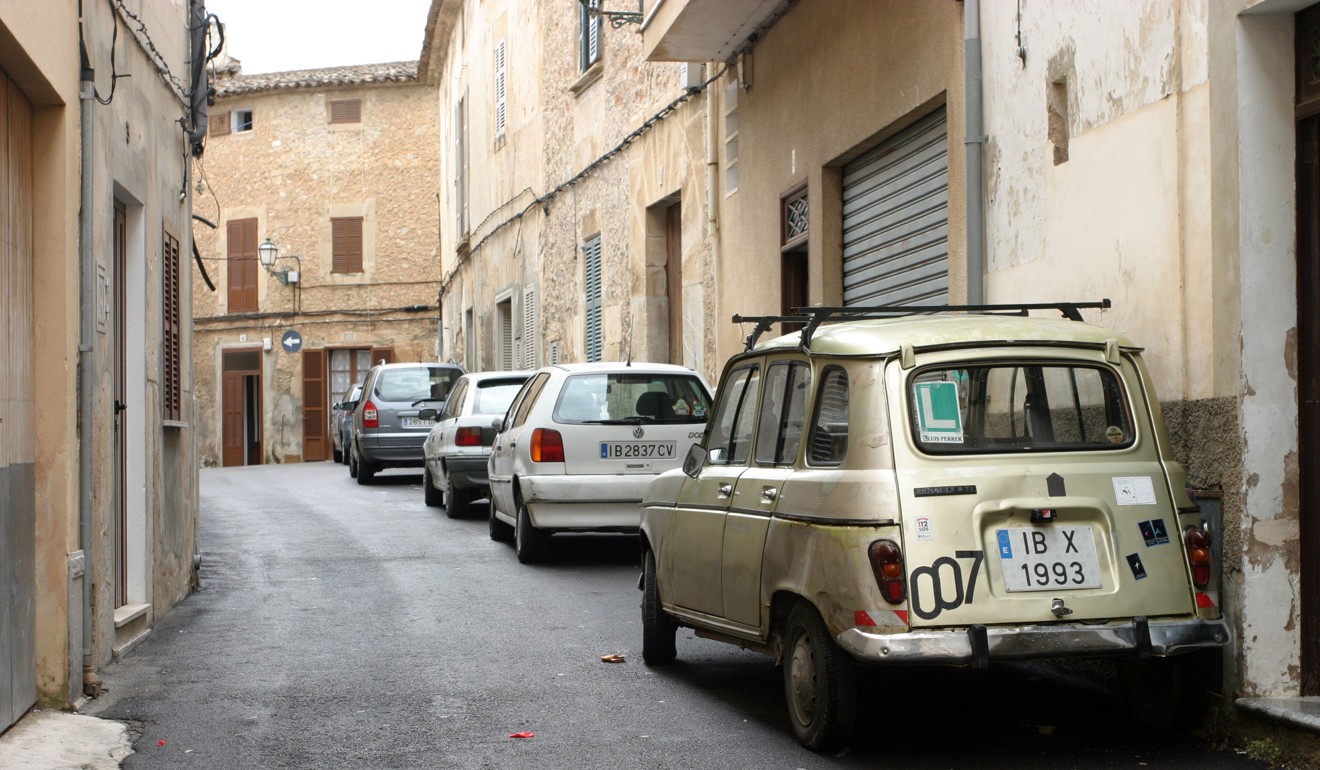 The people of Palma must be the best parallel parkers in the world. They must spend hours a day getting into and out of tight spots. I suppose that's what the siesta is for. Still, I can't help imagining how much time they could save by – not having a car! Especially since public buses pass every few minutes.
High above El Terreno is the hulking Bellver Castle, one of very few circular castles in Europe and the only one in Spain. Built in the early 1300s, originally as a getaway for King James II of Aragon whenever he hopped over from the mainland, it soon became a prison for whoever disagreed with whomever was in power. It looms menacingly at night, but in daylight it gleams welcomingly to tourists. And around it is a park and forest so large that it's possible to get lost – or lose someone – in.
Shivering in the persistent morning drizzle, I take my dogs to explore. Koldbrann bolts off into the undergrowth looking for cats, and then … silence.
Travel northern Spain one of the coolest ways imaginable: on a Vespa
We are deep in the forest, more than half an hour's walk from home and I have lost the dog I have just paid HK$15,000 to fly here. What if he has fallen victim to the procesion­arios, evil caterpillars that drop down from pine trees and embed their venomous hairs in the mouths of curious dogs, choking them to death? What if he has been picked up by the Ayuntamiento de Palma and put to death for having walked out of the airport without registering as a resident? I start to panic.
Lasi, normally the meek one, starts drag­ging me back the way we came – and there, at the end of Carrer de Georges Bernanos, stands Koldbrann, calmly chomping his way through the contents of a rubbish sack – "organic waste".
I cough in relief. I have been coughing up slime for days. What, pollution – in Mallorca? Then it dawns on me; I have been coughing up 28 years of Hong Kong.