Is the party over?
Bangkok was the second most visited city in the world in 2017, welcoming 21.2 million tourists into its steamy and chaotic embrace, according to a report by market research provider Euromonitor International.
Much like the multitude of visitors it entices, the Thai capital's attractions are many and varied, with street food, sex and after-dark entertainment often cited as major draws. Incidentally, these are also among the industries targeted by the country's ruling military junta in an effort to clean up Bangkok's image.
Why is Bangkok banning its famous street food stalls?
In April last year, there was furore among locals and tourists over an announcement from Bangkok Metropolitan Administration stating that in the interests of cleanliness and order it would be purging the streets of their vendors – just don't call it a street-food ban. In a recently published video interview for The Washington Post, chief adviser to the Bangkok governor, Dr Vallop Suwandee, underlined this intent, saying: "We have decided to do away with all of [the street food vendors] now – we will, bit by bit, do it. Totally, about 20,000 vendors have to be relocated."
And it looks like the city's infamous party scene has joined its dining culture in the junta's cross hairs. The Washington Post reported on March 24 that Bangkok's bars and clubs have been subjected to an intensifying crackdown over the past 12 months, which has seen a number of them close – some indefinitely – as a result of stricter licensing restrictions and curfews. Where once a bribe might have sufficed to keep the regulators at bay, the government's resolve to enforce social order is significantly more steely, influenced, critics say, by falling popularity amid failure to fulfil the main aims outlined at the time of the 2014 coup, and the promise of an election in early 2019.
Crackdown on Bangkok party scene sparks concerns for 'a boring city' as military seeks to salvage legacy
Commenters on social media have been quick to note that the crackdown does not just affect tourists, but the livelihoods of countless Bangkok residents, both business owners and people on low incomes who have to rely on street food.
Vallop, however, has orderly ambitions for the perfectly disorderly metropolis.
"I would like to say on behalf of City Hall we would like to benchmark with Singapore," he told The Washington Post. "We would like to benchmark with Tokyo."
What is not clear, is whether Bangkok's 8.3 million inhabitants and 21.2 million visitors share these aspirations.
---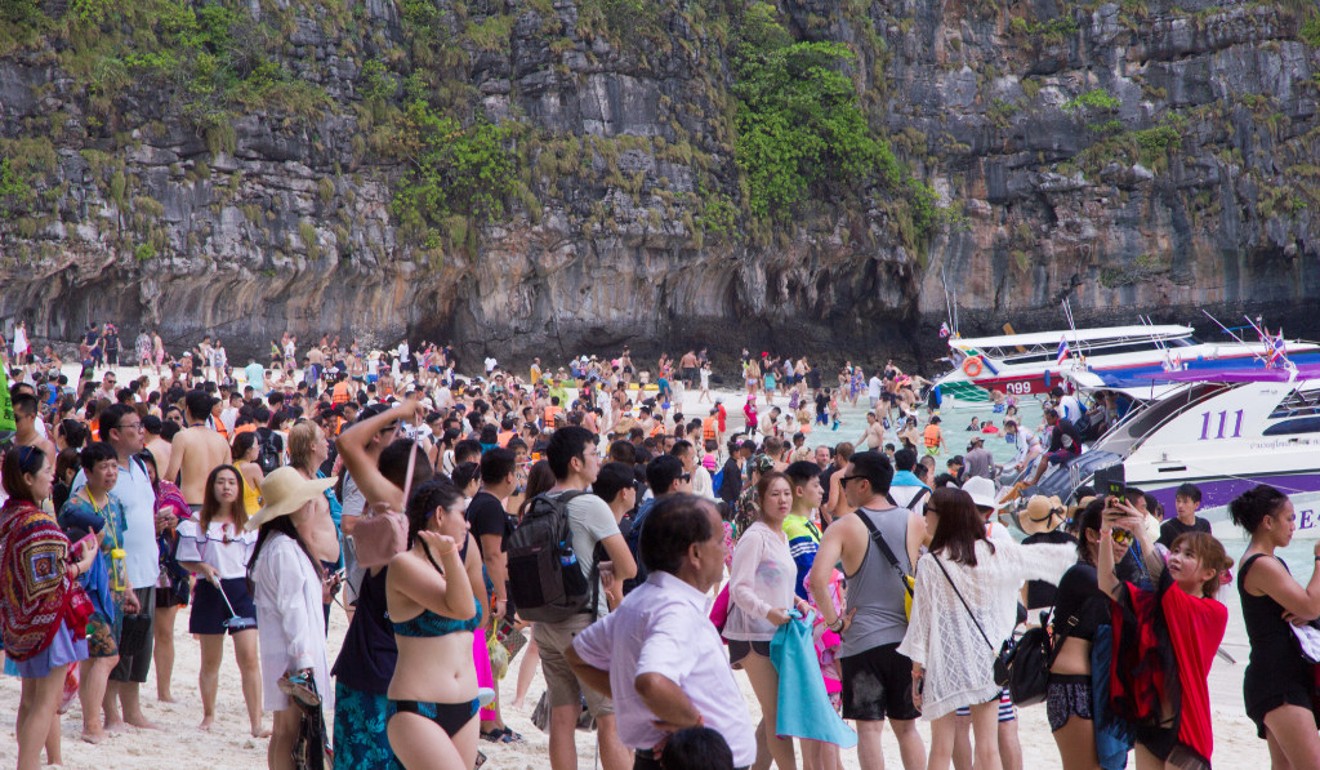 Life not such a beach
Maya Bay on Thailand's Phi Phi Ley island, once home to the white sands and clear waters made famous by Leonardo DiCaprio in backpacker flick The Beach (2000), will live up to its mythical status as a tourist-free zone this summer, after Thailand's Department of National Parks, Wildlife and Plant Conservation announced on March 28 that it will close for four months from June.
This is in line with most of the country's marine national parks, which shutter from mid-May to mid-October to allow ecosystems to recover from the environmental impact of tourism, but many fear that four months will not be enough time for Maya Bay to recover.
A victim of its own popularity, Maya Bay previously remained a year-round destination because of constant demand. Needless to say, the steady stream of visitors in search of paradise has rendered it anything but, with pictures of rubbish-strewn sands countering its Instagram-friendly image.
In the meantime, perhaps tourists should heed DiCaprio's character from the Danny Boyle film: "I still believe in paradise. But now at least I know it's not some place you can look for, 'cause it's not where you go", and it's certainly not Maya Bay.
---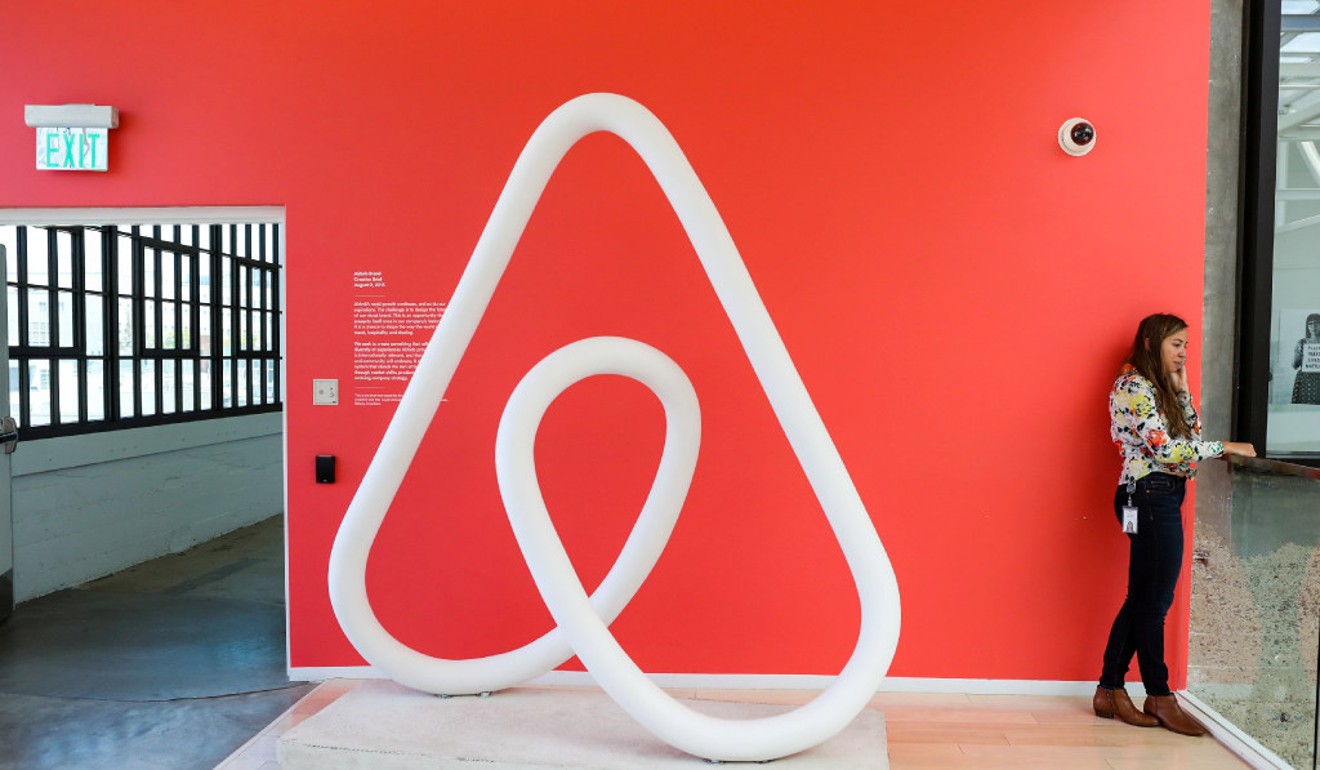 Mi casa
Home-sharing portal Airbnb will soon start disclosing details about guests who book accommodation in China, including passport details, to Chinese authorities. The company contacted hosts in China to tell them of the change in procedure, stating, "Like all businesses operating in China, Airbnb China must comply with local laws and regulations, including privacy and disclosure laws."
Host details might also be disclosed, "without further notice to you, starting March 30, 2018". The message contained a link to help hosts deactivate their listings if they wished.
In December, Airbnb had 150,000 listings in China, and aims to make the country its biggest market by 2020. Last week, company spokesman Jake Wilczynski told Bloomberg, "The information we collect is similar to information hotels in China have collected for decades."
Airbnb complies with China law to hand over guest details as listings double
Airbnb faces stiff competition from local rivals Tujia and Xiaozhu, and has entered the market cautiously following the failures of similar United States tech companies such as Uber and eBay.
Playing by the rules is one of the ways it can try to ensure its presence in the country. However, it might be at the expense of guests and hosts with concerns over an erosion of privacy.