Jointly organised by the Jockey Club Museum of Climate Change, Chinese University of Hong Kong and British-based non-profit arts organisation Project Pressure, the touring exhibition "Vanishing Glaciers" is currently visiting the city.
By documenting glaciers on every continent, the initiative encourages visitors to explore and understand the different types found across the globe through large-scale photography and video, and witness how – and how fast – they are retreating due to climate change.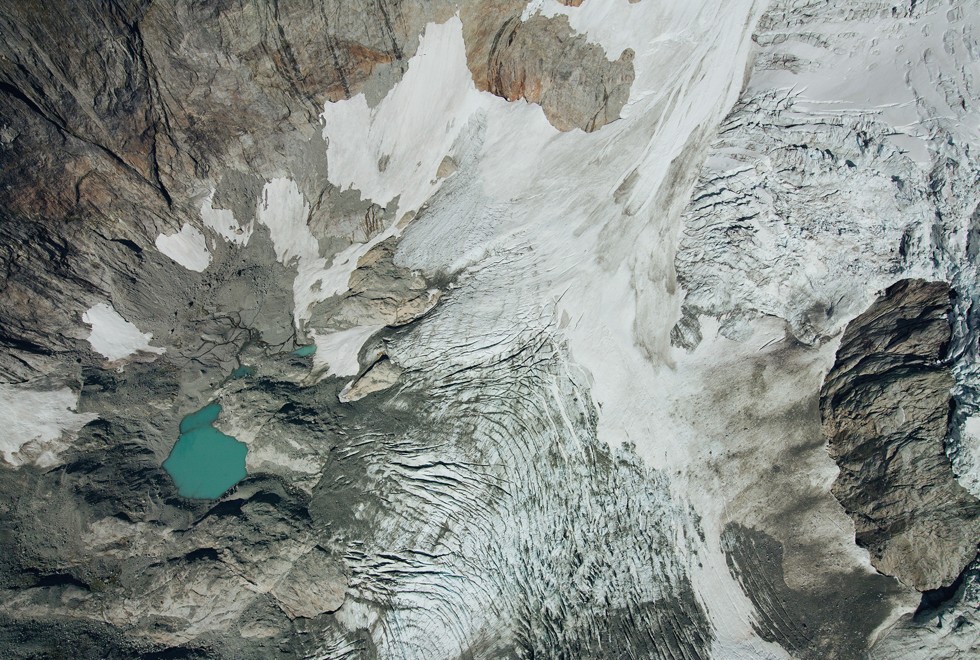 A bird's-eye view of Donne Glacier, which descends down the east face of Mount Tutoko in southwest New Zealand. This glacier has been undergoing rapid retreat for decades. In 2000, a new alpine lake – as yet unnamed – was formed. Picture: Klaus Thymann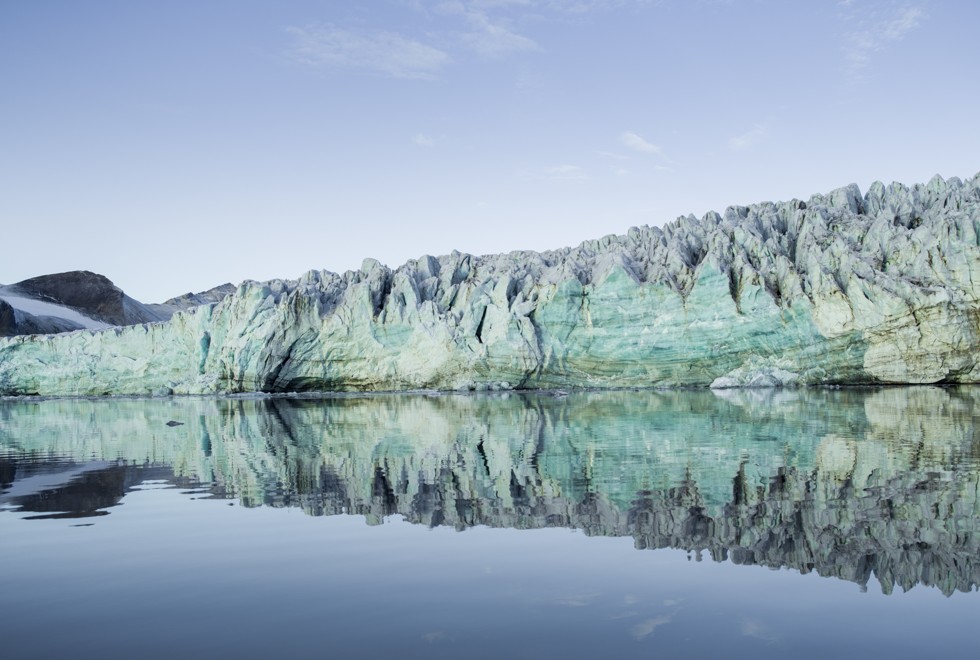 The front of Esmarkbreen, a tidal glacier on the Norwegian archipelago of Svalbard in the Arctic Ocean. The glacier was named after Jens Esmark (1763-1839), a Danish-Norwegian professor of mineralogy who contributed greatly to early understanding of glaciers, specifically the concept that they once covered larger areas. Picture: Corey Arnold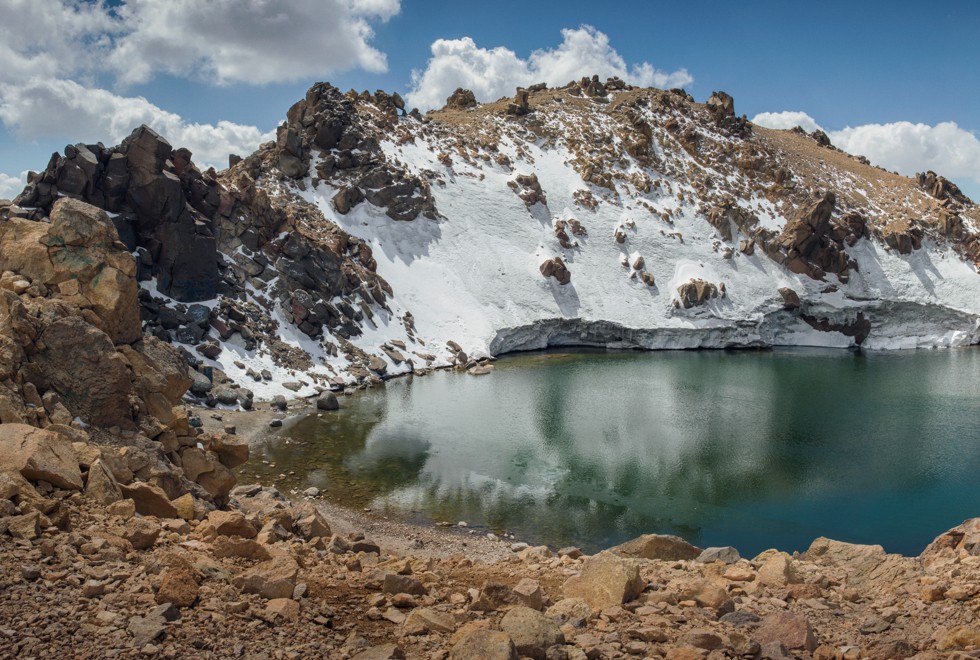 In 2014, the director of Project Pressure, Klaus Thymann, led an expedition to Iran, taking this picture of Mount Sabalan, a dormant volcano in the Alborz mountain range. The crater now contains a small lake that freezes in winter. Picture: Klaus Thymann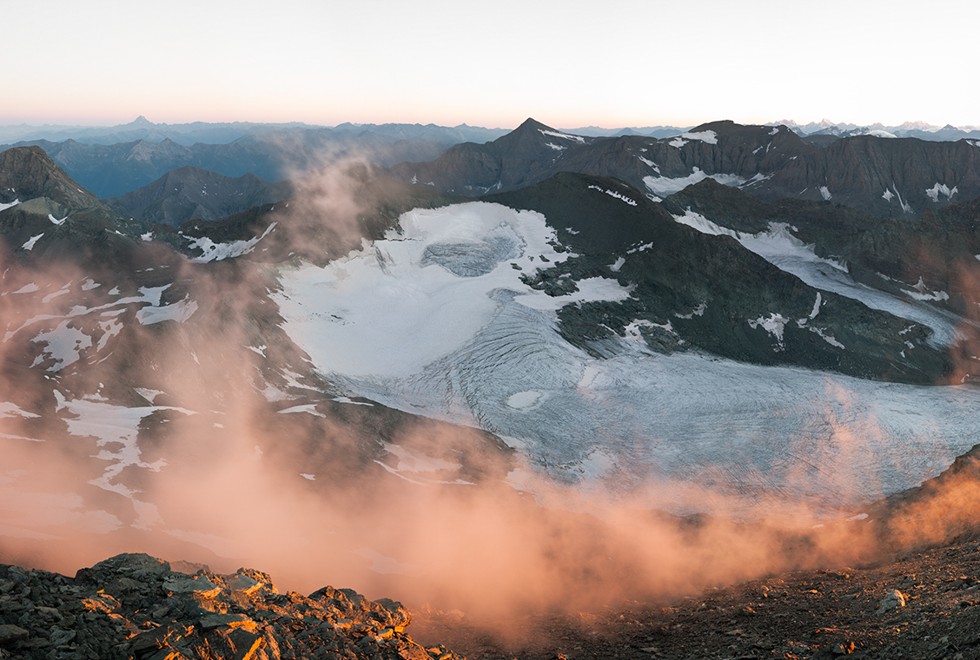 Glacier Du Baounet sits in France, at the border with Italy. Many national borders in the Alps were based on glaciers, and such geographical landmarks – marking the historical boundaries between Switzerland, Italy, Austria and France – are now in flux. Picture: Scott Conarroe
Peter Funch sourced old postcards of Mount Rainer, in America's Washington state, and then attempted to replicate the images in his own photography. His pictures draw attention to changes in the landscape and glacial retreat. Picture: Peter Funch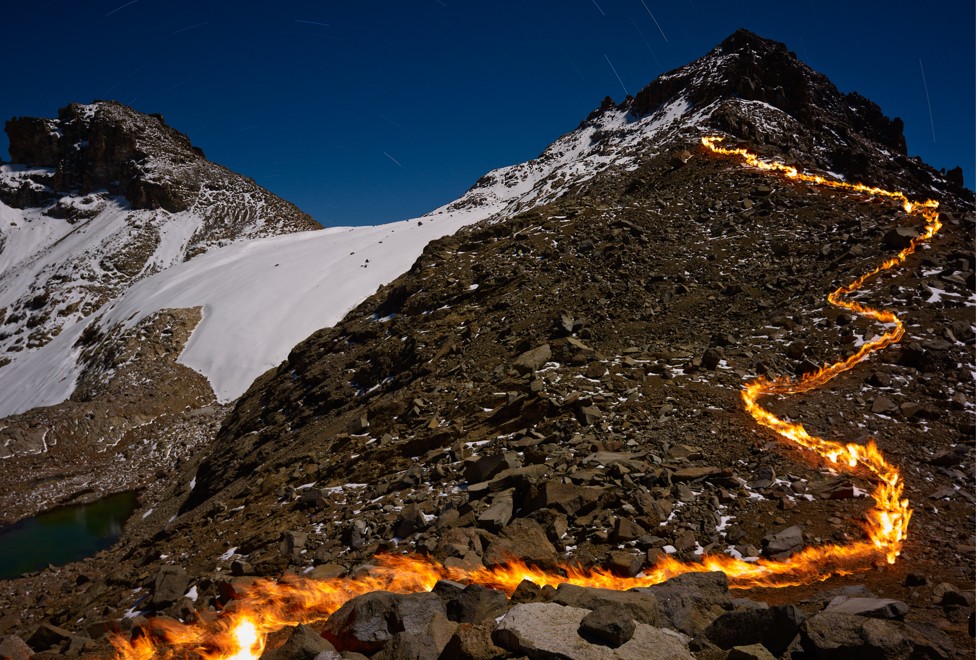 At an elevation of about 5,000 metres on Mount Kenya, in Kenya, Simon Norfolk used a self-made fire torch and a long exposure to demarcate the line to which a glacier once extended. Picture: Simon Norfolk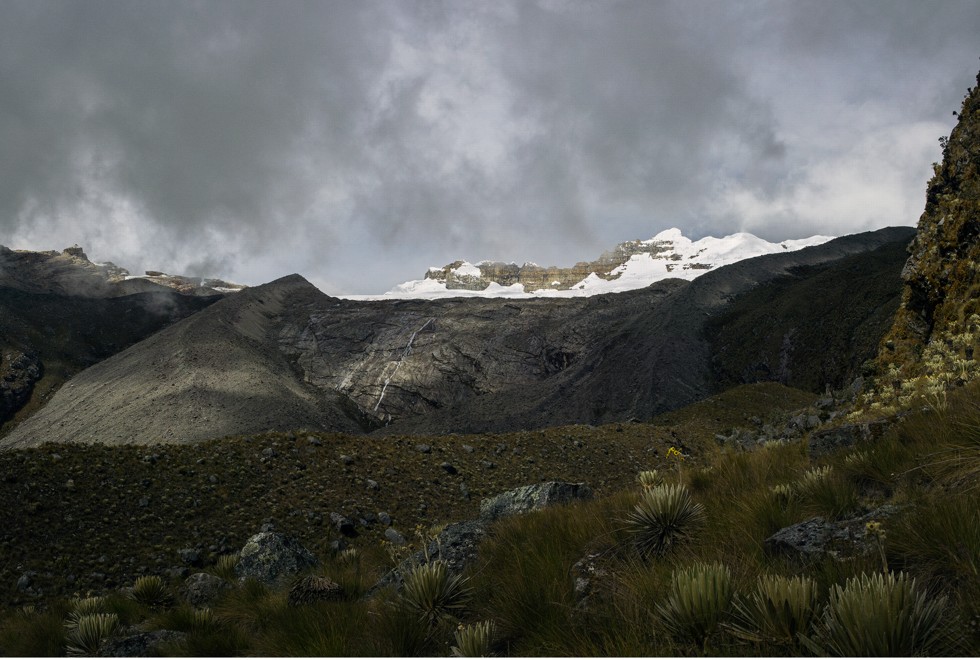 Ritacuba Blanco is the highest peak of Cordillera Oriental, a branch of the Colombian Andes. Many glaciers in South America are retreating. Here, deposited moraine points to the former front edge of one such glacier. Picture: Klaus Thymann
"Vanishing Glaciers" will run at the Jockey Club Museum of Climate Change, 8/F, Yasumoto International Academic Park, Chinese University of Hong Kong, Sha Tin, until June 30 (closed Wednesdays, Sundays and public holidays), 9.30am-5pm.