Some of my closest friends have travelled thousands of miles from around the world for a rare weekend reunion. I am playing tour guide for them in Winnipeg, the capital of Manitoba province, in the heart of the Canadian prairies. It's the place our family referred to simply as "the city" when I was growing up on a farm a few hours drive away.
Hong Kong family part of dining revolution in Canadian prairies' heart, where cultural diversity inspires young restaurateurs
I left Winnipeg to live abroad more than two decades ago and, although I've known the city all my life, I've never before thought of it as a tourist destination. Canadians jokingly call it Winterpeg, because the season is especially cold and long.
It's a fly-over city in a fly-over province. There are seven Canadian cities larger than Winnipeg, and some people remember its name only from jokes on American television shows – it's the place writers use when they need to insert a remote, inconsequential city into a script.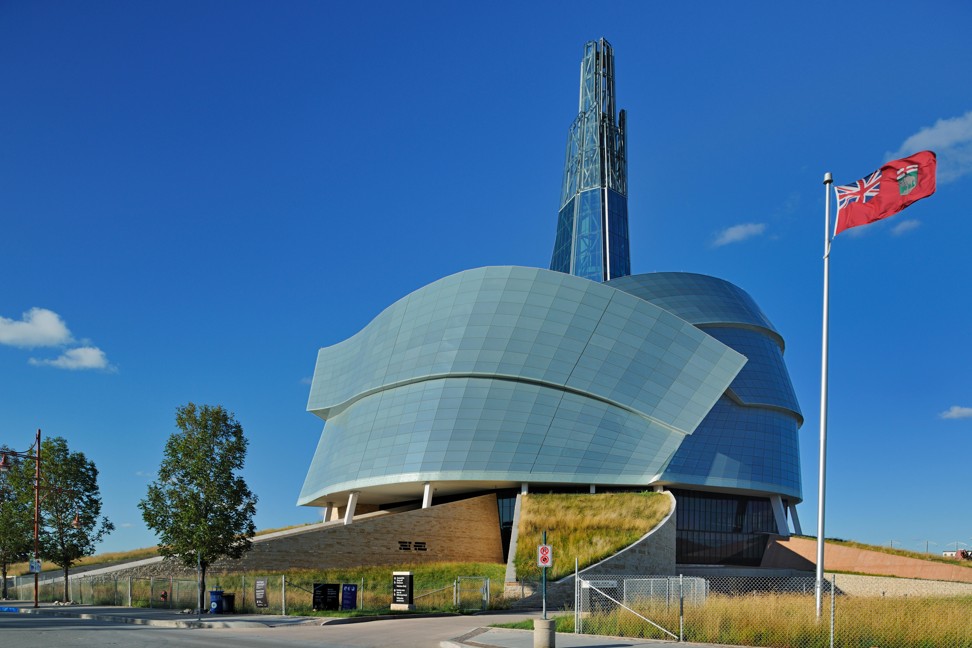 But now I need Winnipeg to make a good impression, and the fact it's the spiritual home of Winnie-the-Pooh is not going to cut it. (A Canadian soldier bought a black bear cub on his way to the first world war, naming her Winnie, after his hometown. The animal ended up in London Zoo, where writer A.A. Milne saw her and was inspired to create the children's book character.)
Goodbye Christopher Robin film review: Winnie the Pooh origin story doubles as a bleak account of PTSD and parental neglect
Where should we stop for lunch? Is a trip on the water taxi worth their time? Which bits of history are of interest to a first-time visitor?
Thankfully, I have watched Winnipeg enjoy a renaissance during my annual visits home over two decades. There's a growing feeling of confidence, a bit of a swagger and pride that, while other Canadian cities have gone through booms and busts, Winnipeg has steadily grown into its sophis­tication. It now holds a deserved spot on the tourist map.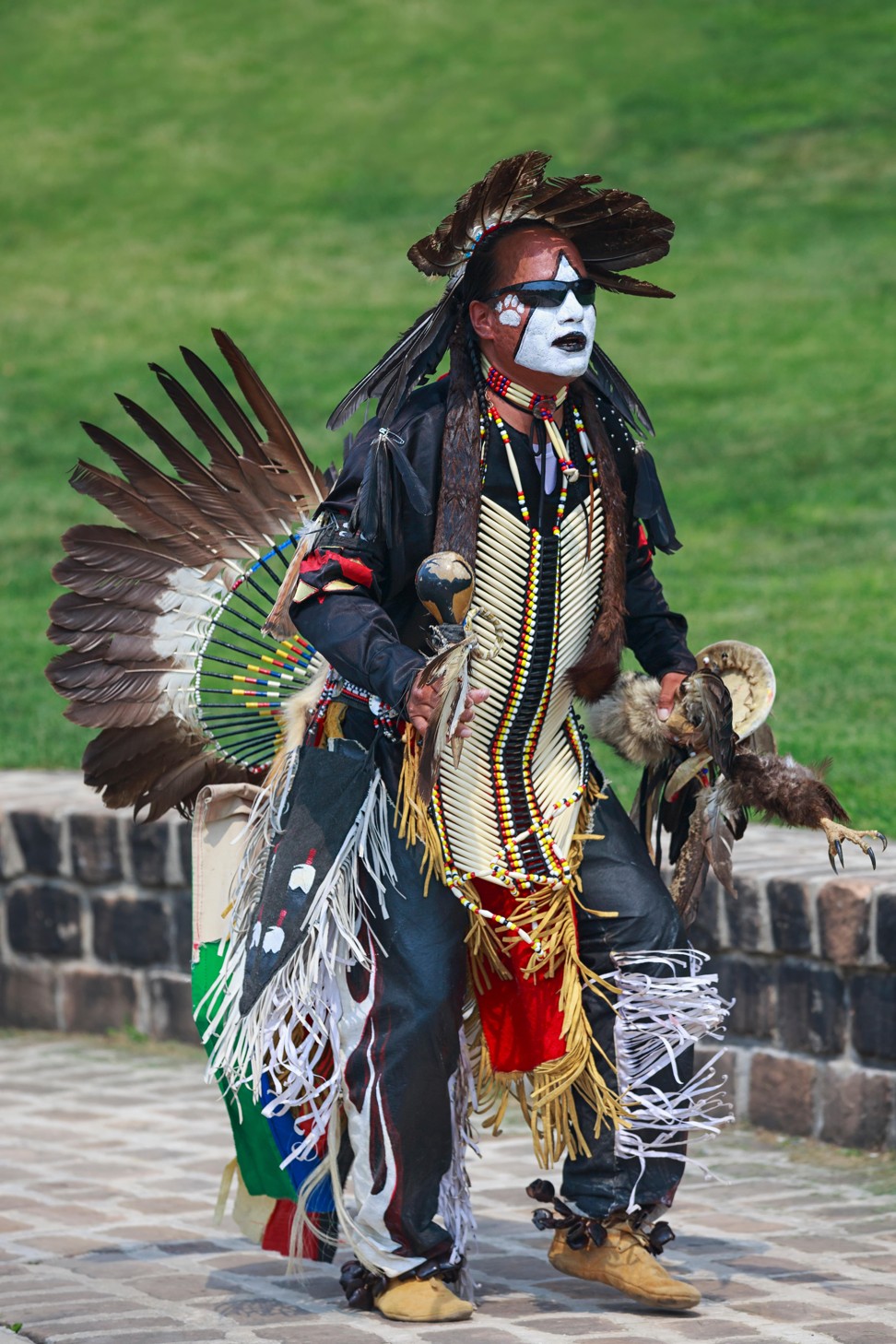 Winterpeg is nowhere to be found when I meet friends from Hong Kong and elsewhere (it is summer, sunny and warm), so I suggest a boat ride. Soon we are cruising in a pontoon boat up the Red River, one of the few North American waterways that flows north instead of south, past old red-brick apart­ment buildings glimpsed through the thick foliage that shades a walking and biking path. The muddy brown river slips beneath numerous bridges, some that hark back to Winnipeg's time as a rail hub, others more modern and designed to carry pedestrians between downtown attractions.
Hong Kong and Canada, surprisingly, have a lot to learn from each other
The Forks, where the Assiniboine and Red Rivers meet, was a gathering place for dating teenagers in my day, and for indige­nous peoples as long as 6,000 years ago. French traders built a fort on the site in 1738 and eventually it became a rail and river trans­port hub.
The 23-hectare site is considered the birthplace of the city. Its turn-of-the-century warehouses have now been convert­ed into restaurants, hotels, museums and shopping arcades.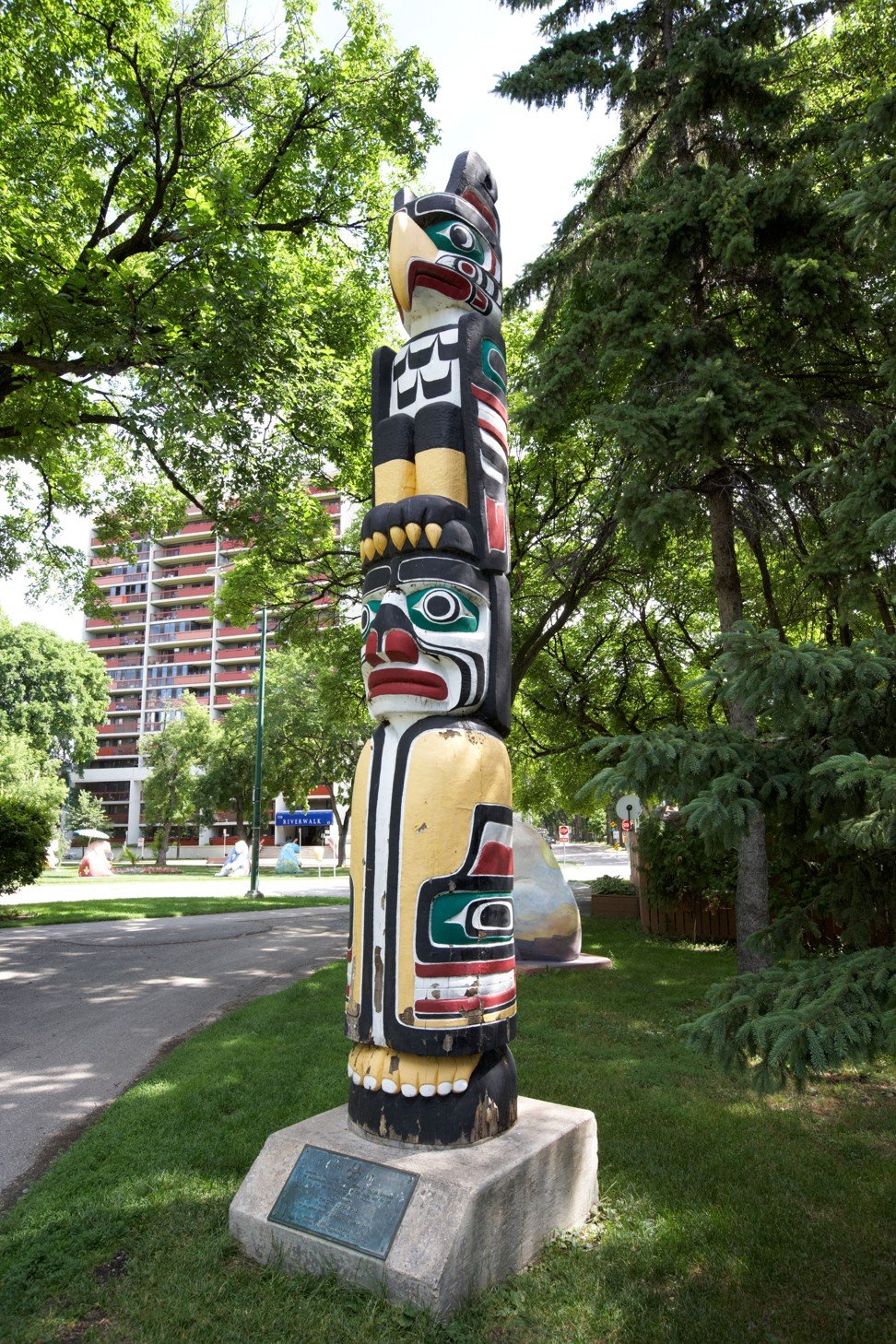 Winnipeg contains more First Nations people and Métis (mixed-race descendants of First Nations people and early European settlers) than any other Canadian city, and their story is central to its cultural character.
Winnipeg, for example, is home to the Aboriginal Peoples Television Network, the world's first national aboriginal broadcaster, but while indigenous culture is celebrated, relations between the original inhabitants and European immigrants can be fraught.
Canada's indigenous population is surging, census finds, as fertility rate rises and more embrace identity
My friends are still sniggering at the idea of me on a teenage date when Saint Boniface Cathedral comes into view. The Catholic basilica was destroyed by fire in 1968 but the turn-of-the-century limestone facade was preserved and still serves as a city landmark.
"I thought all of Canada's French history was in Montreal and Quebec," says one of my friends.
Au contraire, mon frère; Manitoba has a rich French culture. French towns (such as Île-des-Chênes, La Broquerie and St-Pierre-Jolys, where English is a minority language) are scattered across the southern part of the province and Saint Boniface is the largest French quarter in western Canada. The city features a passionate francophone commu­nity and a winter festival dedicated to French fur traders, the Festival du Voyageur.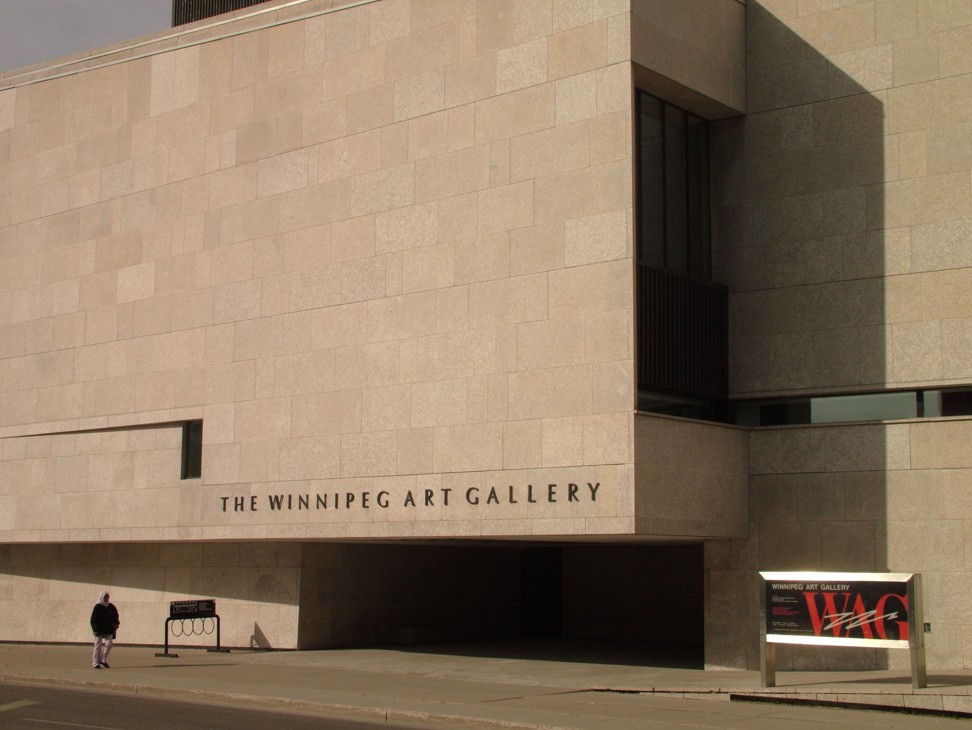 Cultural diversity has helped Winnipeg rebuild its status, and all those long, cold, dark winter nights have bred a hot music, art, theatre and publishing scene. Winnipeg punches above its weight with the Royal Manitoba Theatre Centre (Canada's oldest English-language regional theatre), the Royal Winnipeg Ballet (the longest continuously operating ballet company in North America) and the Winnipeg Art Gallery (home to the world's largest public collection of contem­porary Inuit art).
Pelt and road: how trade with China was smoothed with furs from British Columbia
The Exchange District, a 30-block down­town area with North America's most extensive collection of early 20th-century terracotta and cut-stone architecture, is the hub of all this creative energy, its cobbled streets filled with experimental restaurants, contemporary art galleries, award-winning design studios and craft-beer bars.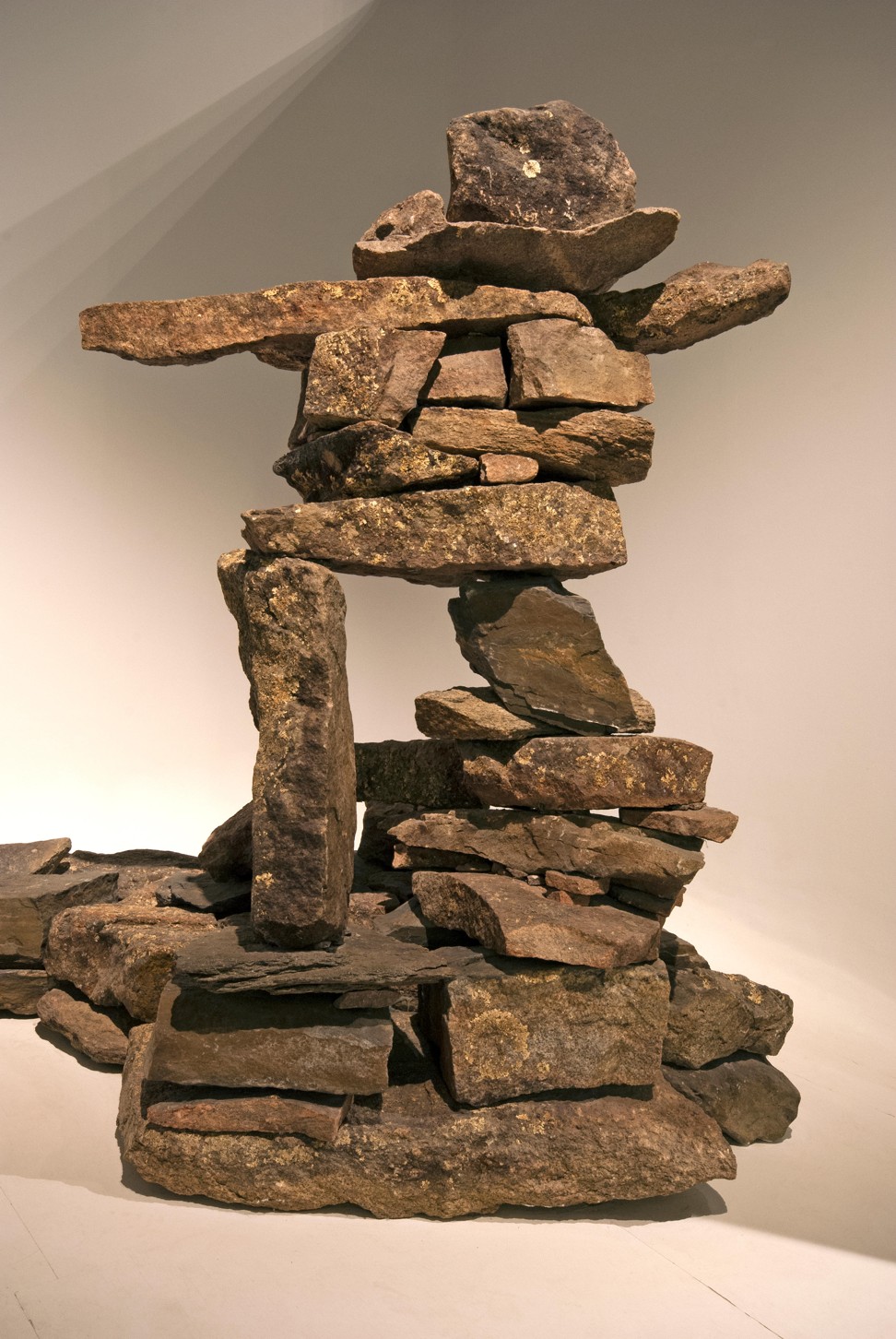 Held in a park just outside the city limits, the annual Winnipeg Folk Festival is renowned for its laid-back, anti-establish­ment vibe. After three days of drinking on sunny lawns and enjoying the absence of corporate sponsorship, one of my friends, a music fan who has travelled the world to see his favourite bands, sums it up: "This is the most chilled-out, civilised music festival I've been to."
A music lover in a sweatshirt bearing a roundel and fighter-jet motif passes, reminding me that a big part of the city's renaissance has taken place on winter ice. Mention the Winnipeg Jets to any local and you'll have made a friend.
Winter sports in Hong Kong: from curling to ice hockey to skiing
The original Jets, a National Hockey League team, packed up and moved south to Phoenix, Arizona, in the United States, in 1996. It was a slap in the face when hockey-mad Winnipeg was at its lowest, mired in crime and economic malaise.
In 2011, the team returned (well, the Atlanta Thrashers moved north) and were dubbed Jets 2.0, to play in a state-of-the-art new arena in the city's revived downtown core. Getting its team back (they're having a great 2017-18 season, by the way) has given a huge boost to Winnipeg's ego.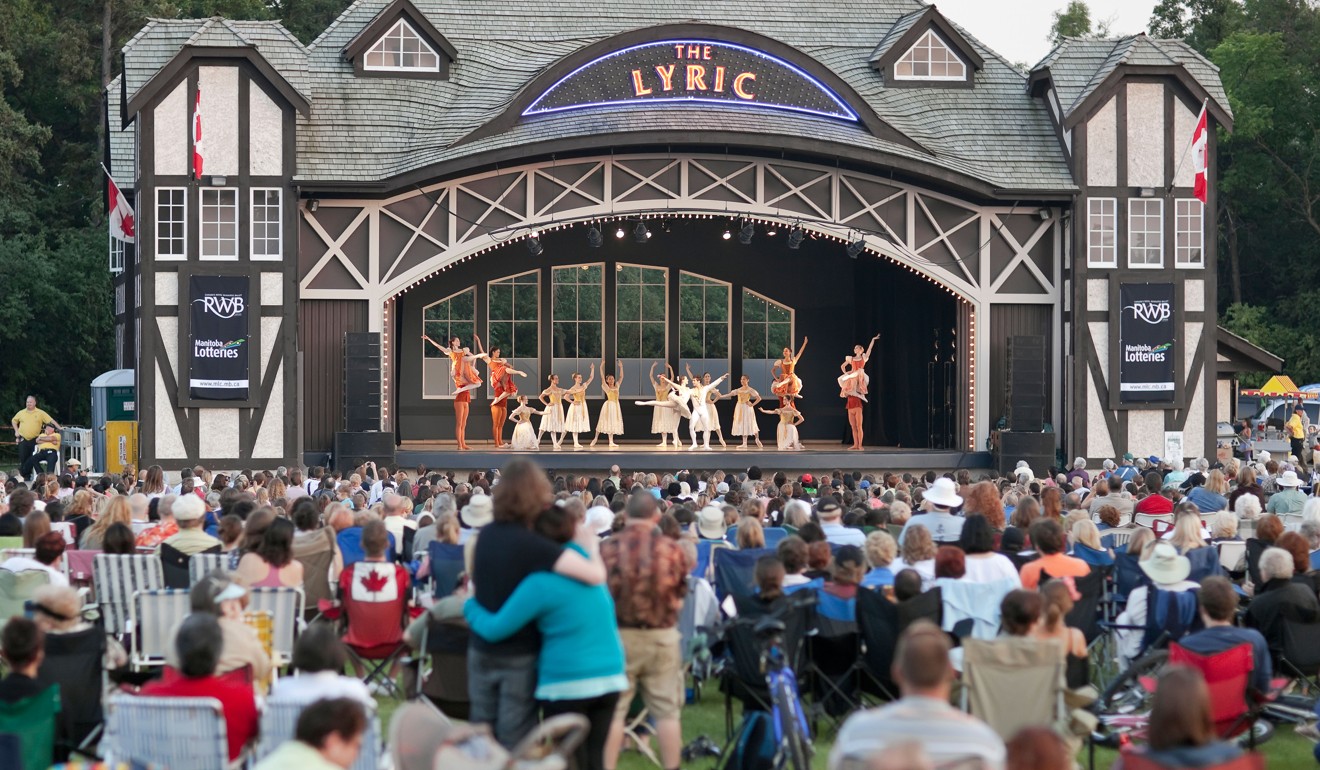 Our weekend reunion is coming to an end. The last notes of the music festival are fading away, we are nursing hangovers from our late-night reminiscing and some of us have to be back at the airport in a few hours. But there is time for one more stop.
Justin Trudeau praised for raising human rights abuses in Rodrigo Duterte's bloody drug war
The Canadian Museum for Human Rights, opened in 2014, is the first national museum to be located outside the country's capital, Ottawa. It is also the world's first museum dedicated to human rights.
We are high in the Tower of Hope, a glass spire that reaches into the sky, and engrossed in the evolution, crisis and future of human rights around the globe, when a friend looks at his watch.
"I don't have time to see the rest of the museum, I have to catch my flight," he says, and I'm concerned that I may have failed in my mission – to offer a sunny-side-up tour of the place my family called "the city". Then he cracks a smile. "Don't worry, I'm sure I'll come back to Winnipeg."
Getting there
Winnipeg is served by direct flights from Canadian cities including Toronto and Vancouver, and United States cities including Chicago and Denver.