The good
The approach to some of the world's wonders is distinctly underwhelming. Getting to the Taj Mahal, for example, involves negotiating the chaotic and polluted Indian city of Agra while the Egyptian pyramids are reached via the sprawling, unattractive Cairo suburb of Giza. By contrast, entry to the ancient city of Petra, in Jordan, is through a rocky ravine that narrows to a couple of metres in places. If you are not breathless after walking along the snaking passageway known as the Siq, you will be when it suddenly opens out to reveal the magnificent, 2,000-year-old Treasury building. And if the salmon-coloured sandstone facade looks vaguely familiar, that's because it appeared in the 1989 Hollywood blockbuster Indiana Jones and the Last Crusade, starring Harrison Ford and Sean Connery.
Petra's pockmarked tombs and temples, cave dwellings and 3,000-spectator amphitheatre were carved out of the rock with chisels and pickaxes by nomadic Arab traders known as the Nabataeans. The desert fortress they created became a busy merchant caravan crossroads that at its height was home to as many as 30,000 people. Changing trade routes and an earthquake in AD363 led to Petra's demise and it was uninhabited when Swiss explorer Johann Ludwig Burckhardt rediscovered "the lost city" in 1812.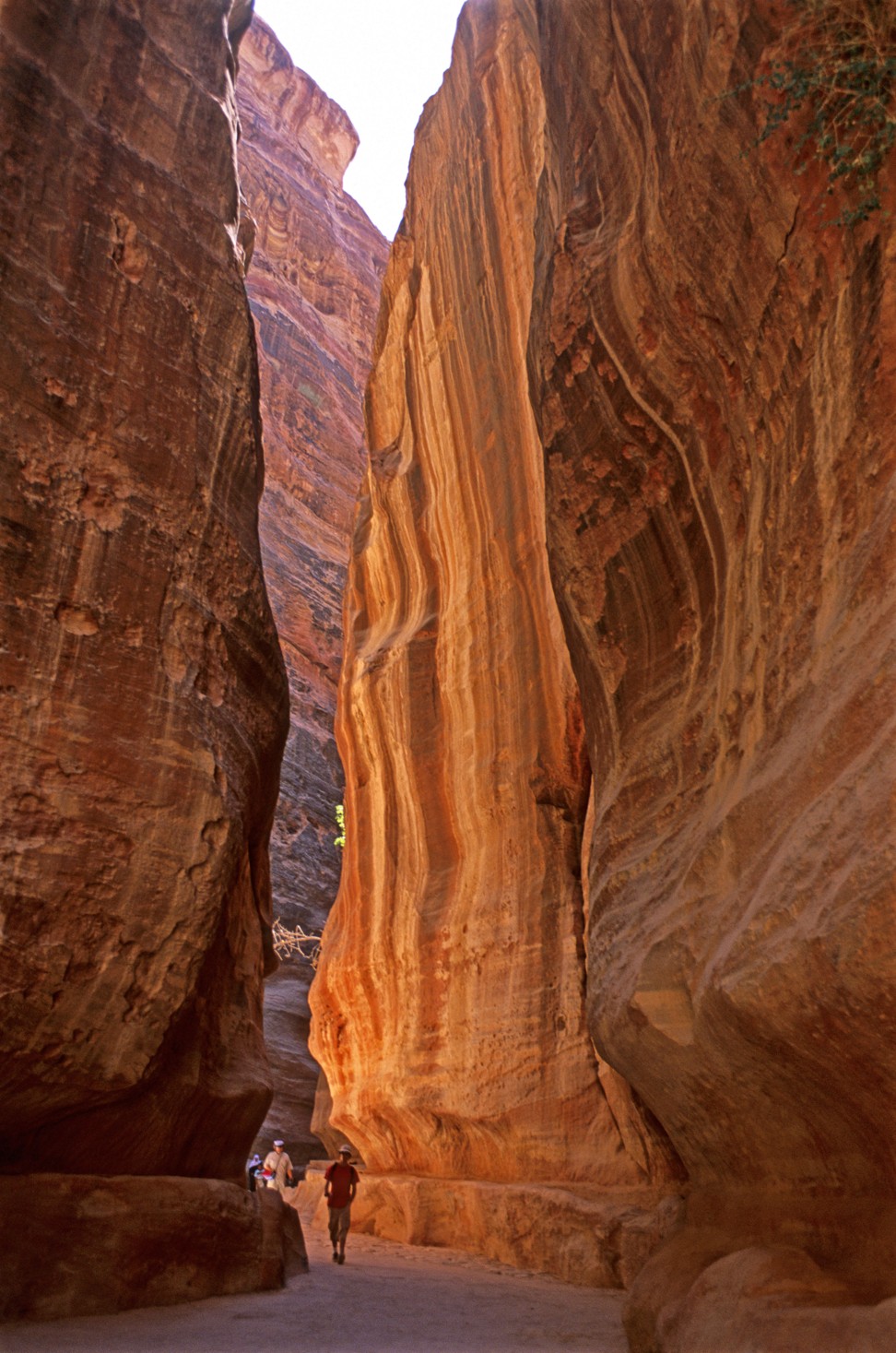 A predawn start from your hotel in Wadi Musa – Petra's accommodation, feeding and watering service town – means you stand a good chance of having one of the world's great archaeological treasures to yourself for an hour or so. Gradually, the plum-coloured half-light is replaced by shafts of sunshine, which convert Petra into what Anglican clergyman John William Burgon described as "A rose red city, half as old as time." Spend the next few hours exploring the ancient settlement but be sure to include distant figures in your photos to show scale, or no one will believe just how enormous the monuments are.
Arabian heights: a journey through the kingdom of Jordan
After that first spine-tingling glimpse of the Treasury, huff and puff up the 800 steps that lead to the Monastery, which offers sweeping views of the 264 sq km city. Inspect the ruins of the Byzantine Church and marvel at the Roman street paved with cut stone and lined with columns.
April is a good time to visit Petra as the winter rains that transformed the desert into an oasis of wild­flowers will have abated and the mild spring temperatures are preferable to viewing the site in the searing high-season heat. In fact, summer visitors should take the opportunity to return to their hotel during the hottest part of the day, if only to recharge batteries in readiness for the magical Petra by Night show, which sees the Treasury illuminated with thousands of candles.
Forget Machu Picchu: seven newly accessible wonders of the world
For the adventurous, it's possible to arrange a "cave stay" just outside the city. The overnight troglodyte experience can be booked through accommodation sharing website Airbnb, although it's just as easy to organise on spec, as I discovered after being approached by a smooth-talking Bedouin teen. "Come and stay in my family cave," he suggested. "It's like the Flintstones but with Wi-fi."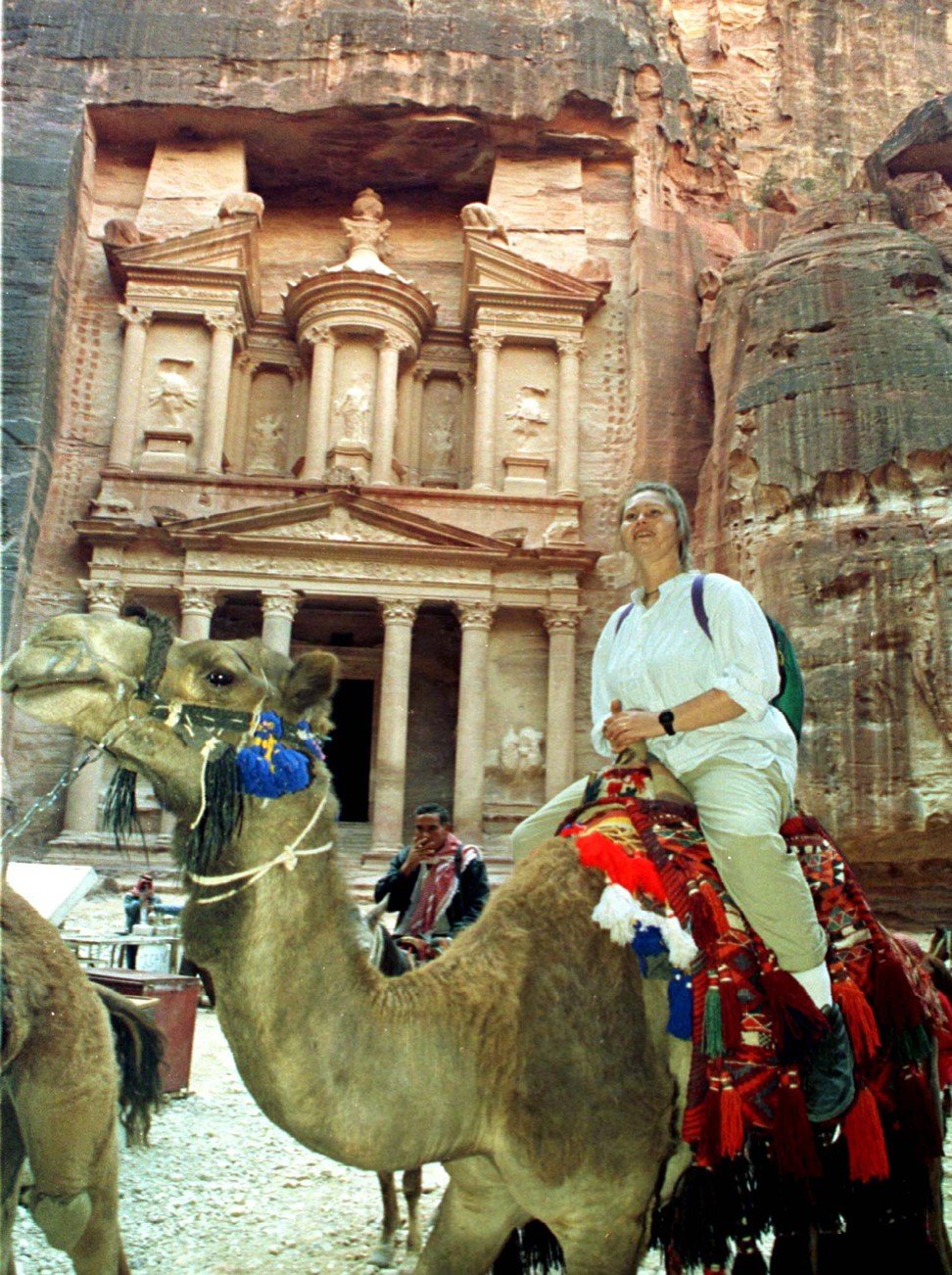 The bad
Changing trade routes and an earthquake led to Petra's original downfall but the 2010-12 Arab spring uprisings, regional instability, terrorism and the war in Syria have deci­mated Jordan's all-important tourism industry. Nicknamed the Switzerland of the Middle East, the kingdom is a stable spot in a volatile neighbourhood but gets lumped in with its noisy neighbours and suffers by association.
There are some posi­tive developments, however. A twinning agreement between Petra and Jiayuguan, which marks the western end of the Great Wall of China, should result in an increase in the number of mainland sightseers visiting Jordan.
Why travel to Iran should be next on your bucket list
Of course, many tourists welcome the downturn. After all, who doesn't prefer their ancient sites to be largely deserted, rather than as crowded as Causeway Bay at Christmas? Antiquities officials are, no doubt, pleased as well. Humidity created by the heaving hordes damages the structures; as can touching, rubbing and walking on the sandstone surfaces.
Despite proclaiming Petra to be "part of the tangible heritage of humanity", Unesco bigwigs were less than sympathetic to those members of humanity who actually lived within the archaeological zone. Prior to its designation as a heritage site, in 1985, Petra's Bedouins were forcibly resettled from their cave dwellings to apartment blocks 4km from the main entrance. Even though it is forbidden, some Bedouins still return to their ancestral caves once Petra has closed to tourists for the night.
Another issue that casts Bedouins as the bad guys is animal welfare. Handlers whip, hit and deprive beasts of food and water and work their horses, donkeys and camels to the point of exhaustion, according to animal rights group People for the Ethical Treatment of Animals (Peta). On Peta Asia's website, one video shows a handler kick­ing a donkey in the stomach while photographs reveal animals with festering wounds caused by the chains and ropes used to tie them up tightly.
Are you contributing to animal abuse? Attractions to avoid on your next holiday
The owners respond that they rely on the animals for their livelihoods and, as a result, spend a lot more money feeding them than they do on themselves. They argue that it would be counterproductive to mistreat the animals although, when interviewed, one young Bedouin mule owner admitted that if tourists are in a rush to get back to Wadi Musa, he will sometimes beat his donkey to make it go faster. In response to the alle­gations, the Petra Development and Tourism Region Authority has opened a free veteri­nary clinic offering health care for working animals.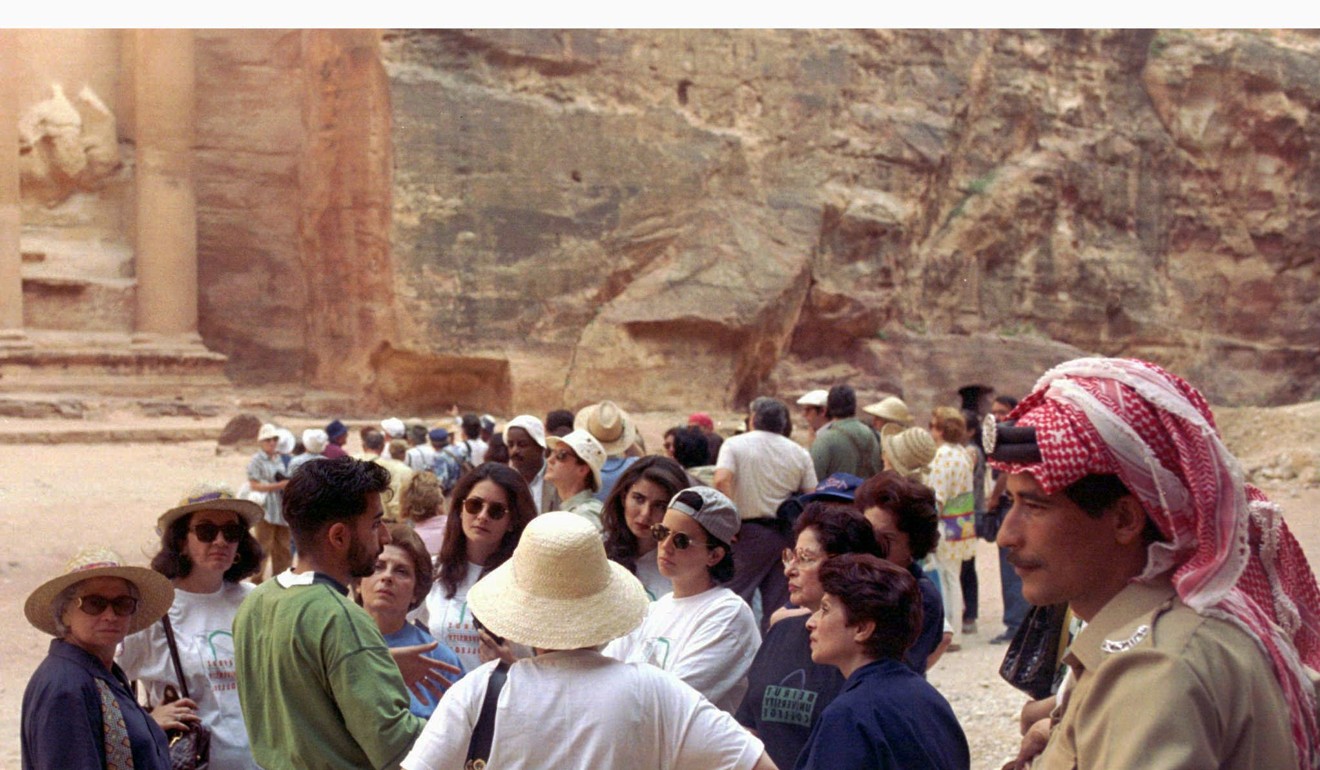 The ugly
Having paid for their (often long-haul) flights and accommodation, sightseers meekly cough up the steep entrance fee with barely a protest. Tourists staying in Israel or Egypt who visit Petra then leave without overnighting in Jordan pay 90 dinars for admission, which converts to an eye-watering HK$1,000. Stay overnight and the figure falls to a still-hefty 50 dinars. To give these figures context, entry to the pyramids is 120 Egyptian pounds (HK$53) while foreign visitors pay 1,000 rupees (HK$120) to see the Taj Mahal.
Getting there
Emirates, Etihad, Qatar Airways and Royal Jordanian all offer connecting flights between Hong Kong and Amman.