From January 7, anyone leaving Japan, by air or by sea, will have to pay a so-called sayonara tax of 1,000 yen (about US$9), unless in transit for less than 24 hours.
This is likely to be added to your airfare during purchase, so you probably won't notice it unless flying with a low-cost carrier, such as HK Express, in which case it could add a percentage to your return ticket price.
The money collected will supposedly go towards improving tourism infrastructure, which may result in shorter immigration queues and more widespread free Wi-fi.
---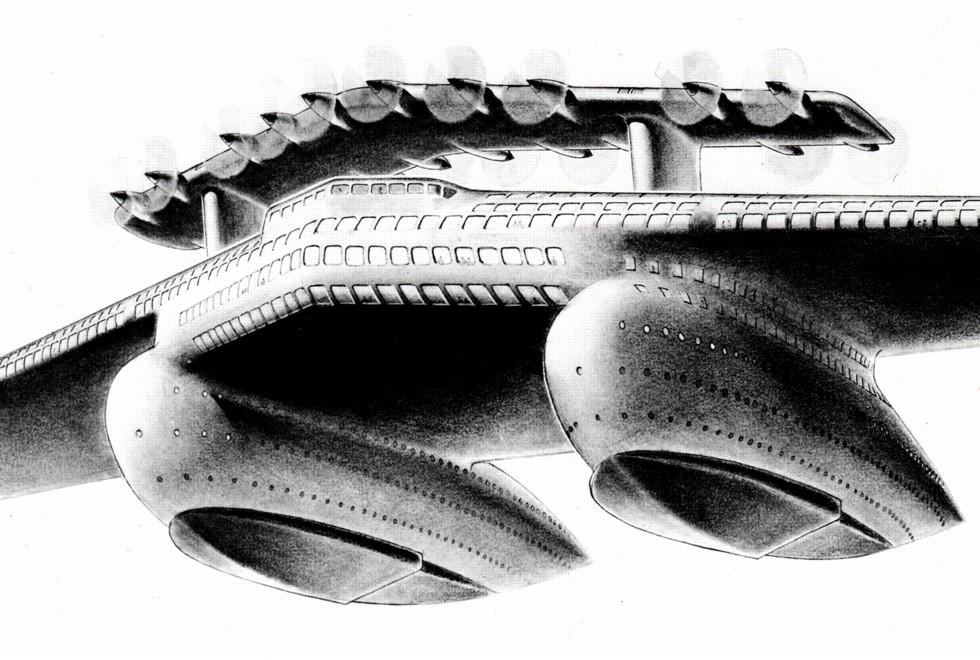 Back to the future – book presents fantastic designs of Norman Bel Geddes
"Man has one outstanding failing – he limits his horizon to what his eyes see," wrote American industrial designer Norman Bel Geddes in his book Horizons. Published in 1932, this presentation of the author's work (past and planned, real and imagined) contained several fantastically futuristic travel-related designs – none of which was ever built. Most notable among them were the Streamlined Ocean Liner and Airliner Number 4.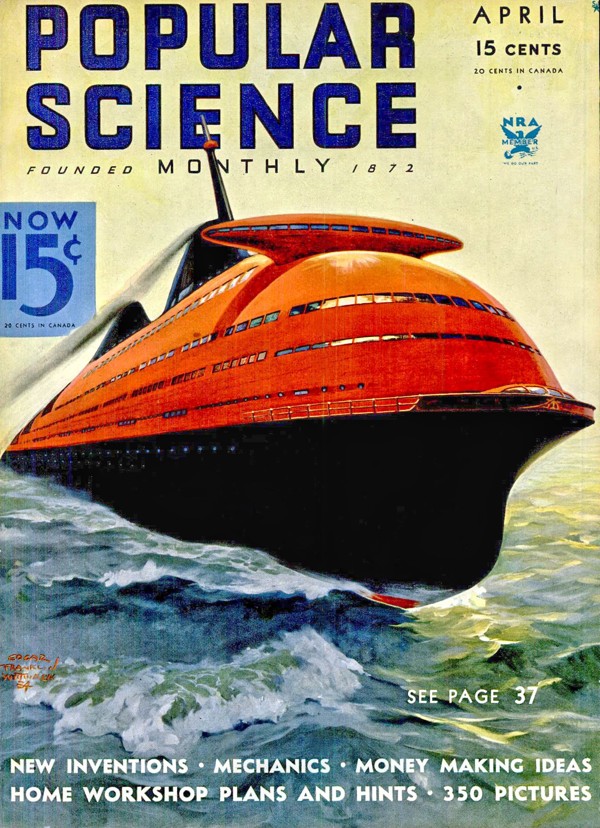 Bel Geddes was one of the foremost pioneers of streamline design, and his Ocean Liner presented the concept in spectacular form. At 332 metres in length, she would have been 25 per cent longer than the RMS Titanic, carried 2,000 passengers and 900 crew, and contained an aircraft hangar and artificial beach.
With twice the wingspan of an Airbus A380, Airliner Number 4 was conceived as, essentially, a flying cruise ship, with nine levels featuring dining rooms, a gym and solarium, baths, promenade decks, game areas, verandas and many other public spaces, as well as suites enough for 451 passengers and accommodation for 155 crew.
Futuristic urban solutions will take bold vision
To have been carried aloft by 20 massive engines, Airliner Number 4 never left the drawing board, but like the Streamlined Ocean Liner, it surely had some influence on future designers. Bel Geddes – who was born 125 years ago this week, on April 27, 1893, and died in 1958 – also worked with Pan American Airways on the interiors of its Martin M-130 flying boats, which connected Hong Kong with the United States in the 1930s.
The Man Who Designed the Future: Norman Bel Geddes and the Invention of Twentieth-Century America, by B. Alexandra Szerlip, was published last year and is available at Amazon.
---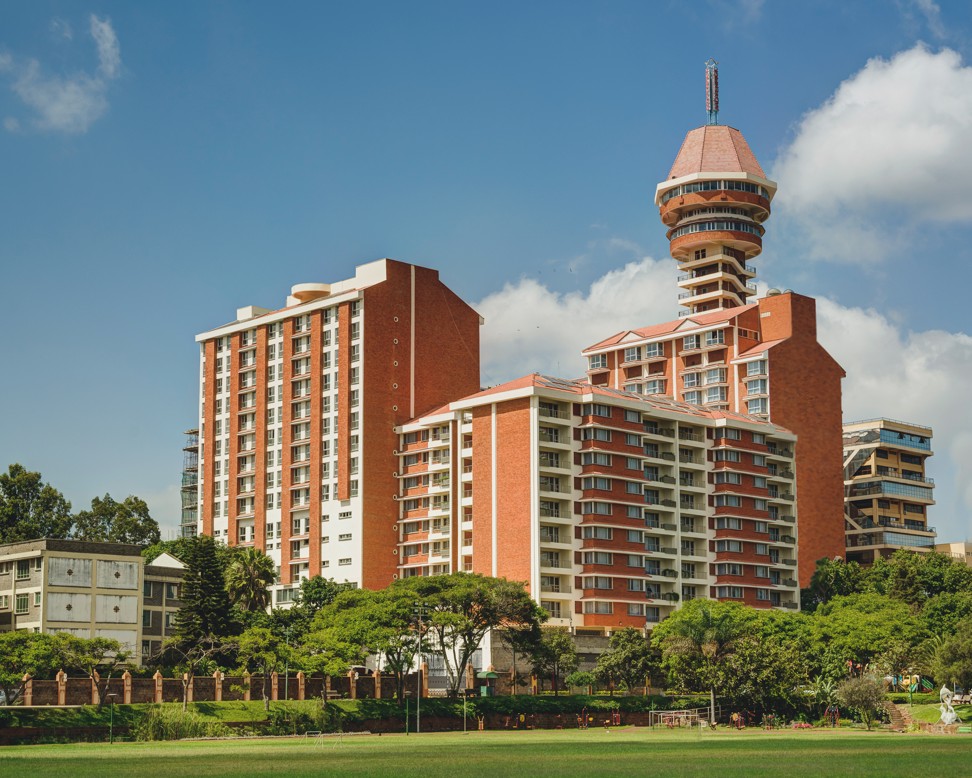 Turning point – Nairobi's new revolving restaurant
Switzerland's Mövenpick Hotels & Resorts debuts in Kenya this month with the Mövenpick Hotel & Residences Nairobi. Perhaps of limited interest to local travellers following Kenya Airways' suspension of its Hong Kong-Nairobi service last October, the hotel still caught my eye with its revolving restaurant. They were a popular novelty in this part of Asia in the late 1960s and early 70s, but few still operate as intended. (Norman Bel Geddes designed one in 1929, but it was never built.)
One of the region's first was opened atop Bangkok's Narai hotel in 1968 and while the hotel is still open, the restaurant is not. Top of the M at the Mandarin Singapore opened to great excitement in 1973, but is now a sadly static Club Lounge. The Furama Hong Kong Hotel opened the same year, topped by La Ronda, a revolving buffet restaurant. (Even with the numbered table flags, returning from the carving station or dessert bar after a couple of martinis and half a bottle of rioja could be tricky). The hotel was, regrettably, demolished in 2001.
First luxury private jet tour from Hong Kong heads to Kenya and Tahiti
Still spinning after half a century high above Kuala Lumpur is the Federal hotel's Bintang Lounge and Restaurant. Opened, like the Narai, in 1968, its menu still contributes to the nostalgic mood, with dishes such as chicken Maryland, lobster surf & turf and prawn cocktail.
The orbital offerings back at the Mövenpick in Nairobi are similarly retro, with not one but three photos of 1970s-style fondue sets representing a range of Swiss "culinary masterpieces" on offer at The View. For more information, visit movenpick.com.
---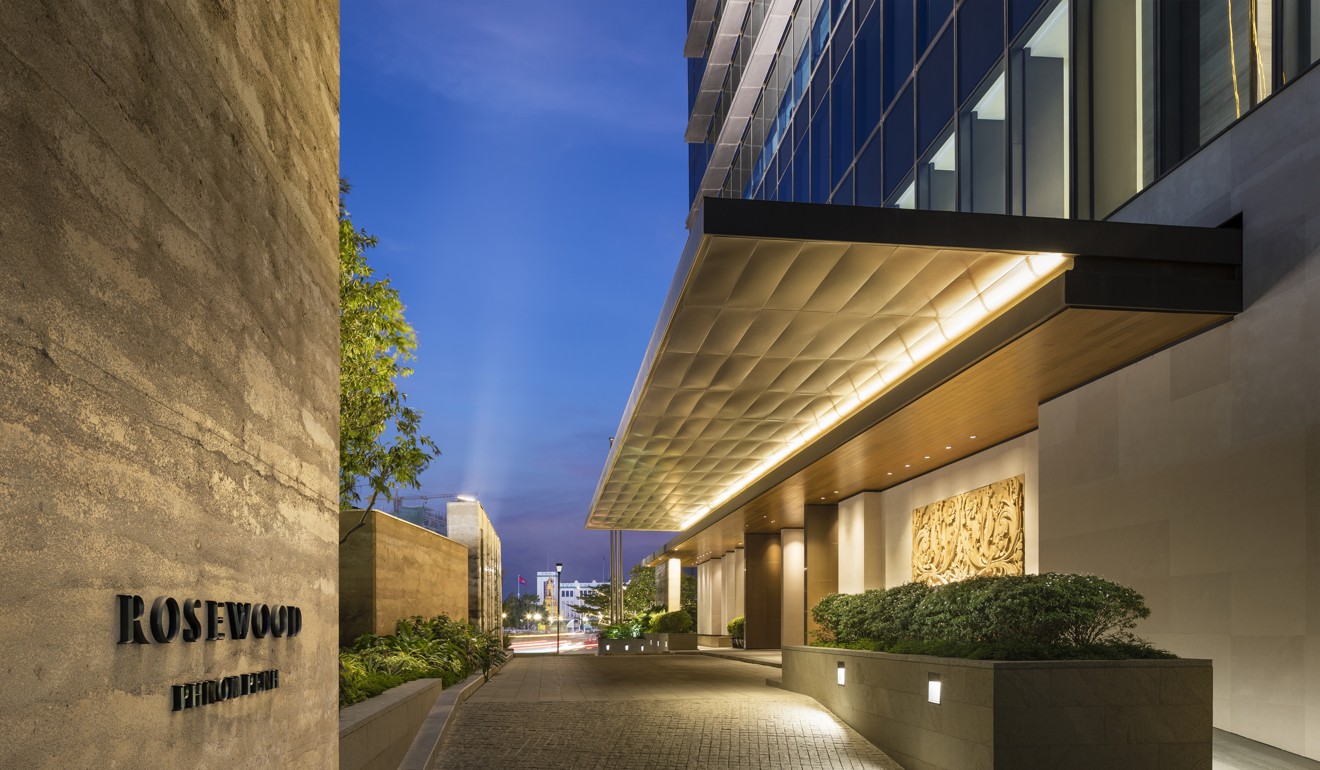 Deal of the week – Rosewood Phnom Penh
The newly opened Rosewood Phnom Penh is priced from HK$3,530 per person (twin share) with TLX Travel's two-night package to the Cambodian capital. The cheapest offering is the adequate Juliana Hotel (HK$2,190) while top of the price list are the Raffles (from HK$3,760) and Sofitel (from HK$3,880). Flights with Cathay Dragon and daily breakfast are included in these prices, which will be available until October with occasional peak-season surcharges. For further details and more hotel choices, visit tlxtravel.com.