North Korea has been dominating the headlines of late, as its leader, Kim Jong-un, prepares for the April 27 summit with South Korean President Moon Jae-in by suspending nuclear and missile tests and courting cautious optimism from adversaries and experts alike.
Technically still at war with the South, the Democratic People's Republic of Korea (DPRK) has existed in almost complete isolation since its inception in 1948, and remains an enigma as well as a risky tourist destination – last September, the United States announced a ban on its citizens travelling to the country following the death of American student Otto Warmbier, who died days after being released from detention in North Korea. On April 22, 32 Chinese tourists died in a coach accident while travelling on the Reunification Highway, which connects the North Korean capital, Pyongyang, with the southern city of Kaesong.
Hard-partying North Korean tour groups in spotlight after Otto Warmbier death
Nevertheless, an estimated 5,000 Western tourists, and considerably more Chinese, continue to make the trip each year. China's tourism authority does not publish figures for nationals visiting North Korea, although a report compiled by a South Korean think tank, the Korea Maritime Institute, found that more than 230,000 Chinese tourists made the trip in 2012, and more recent information suggests that numbers have risen dramatically. According to the state-owned China News Service, the number of Chinese visitors travelling from the border town of Dandong into the DPRK rose to 580,000 in the second half of 2016.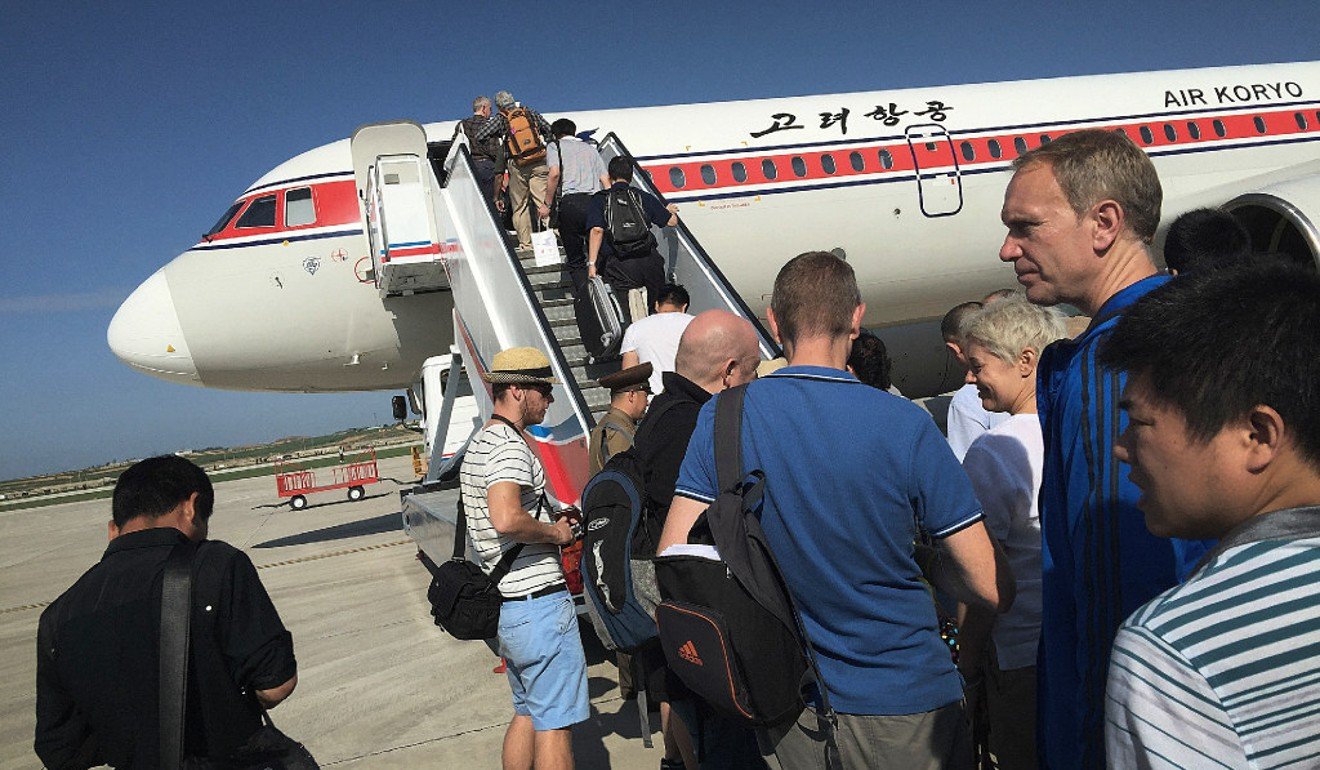 Independent travel is out of the question. Instead, visitors must join an authorised tour, carefully designed to showcase the DPRK in its best light. Although, according to British-owned, Beijing-based Koryo Tours, which is responsible for taking 2,000 people to the hermit kingdom annually, these visits can be tweaked to suit the interests of the traveller, whether those lie in architecture, education or even fishing.
Why Chinese tourists are flocking to North Korea
North Korea itself aims to cement its spot on the tourist trail, hoping to attract 2 million visitors by 2020. However, debate rages over the ethics involved with such an expedition, and whether travellers stepping foot in the DPRK are, in fact, giving their tacit support to a dictatorial regime.
Tour providers assert otherwise, insisting that tourism to North Korea does not prop up the government, but instead goes some way towards undoing its message that all Westerners are murderous, rapacious imperialists.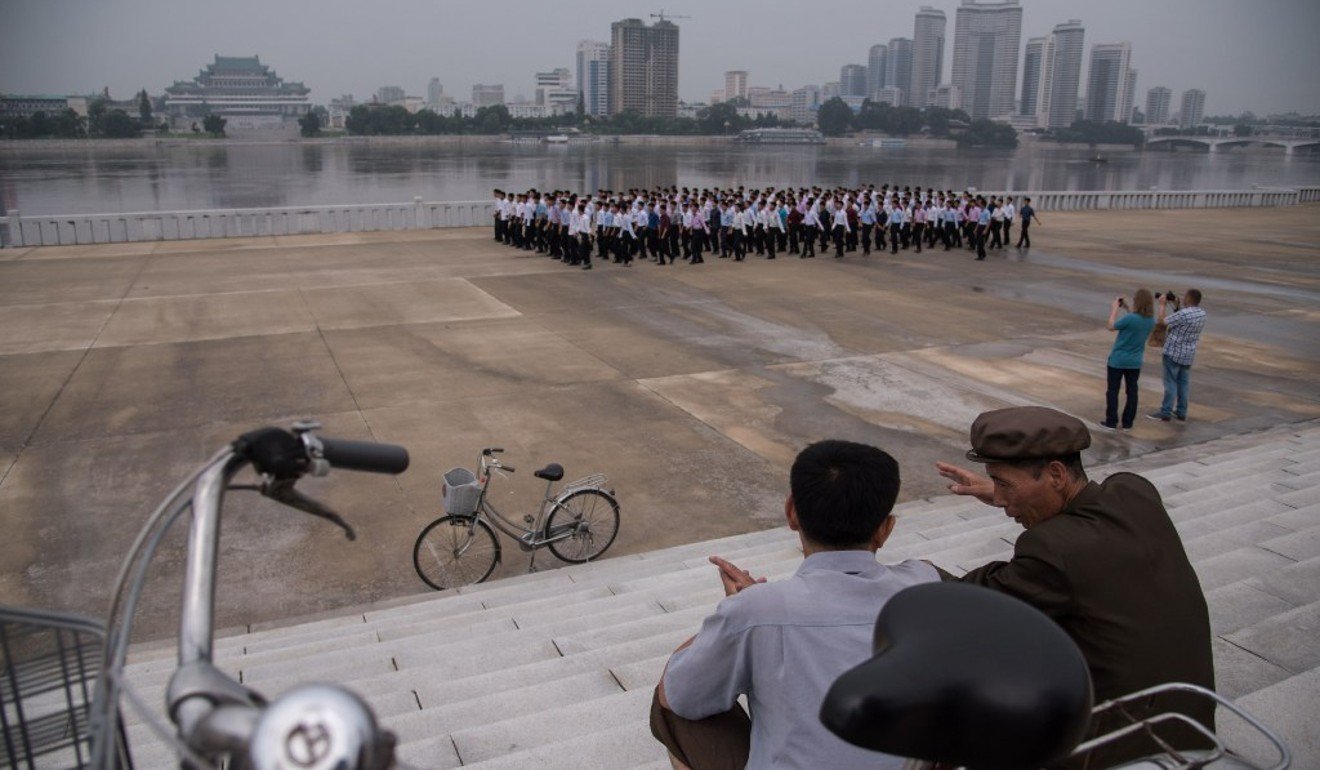 Arguments against visiting the DPRK state that there is no avoiding the fact that some of the money generated from tourism ultimately goes towards funding the regime and its endeavours, which, of course, include its nuclear programme. Many also note that the meticulously manicured glimpse offered to outsiders does little to expose what life is really like for North Koreans.
Hong Kong teacher pushes boundaries and trains future tour guides in North Korea
For most, the question of whether it is ethically or morally right to visit North Korea is a circular one, and is perhaps as complicated as the responses a trip evokes. Simon Cockerell, general manager of Koryo Tours, says tourists come away from time spent in the country having experienced a complex mix of emotions that span surprise, frustration, fun, sadness and more. The Guardian journalist Peter Walker was a little more succinct when he declared, "It's the most depressing place I've ever been."
---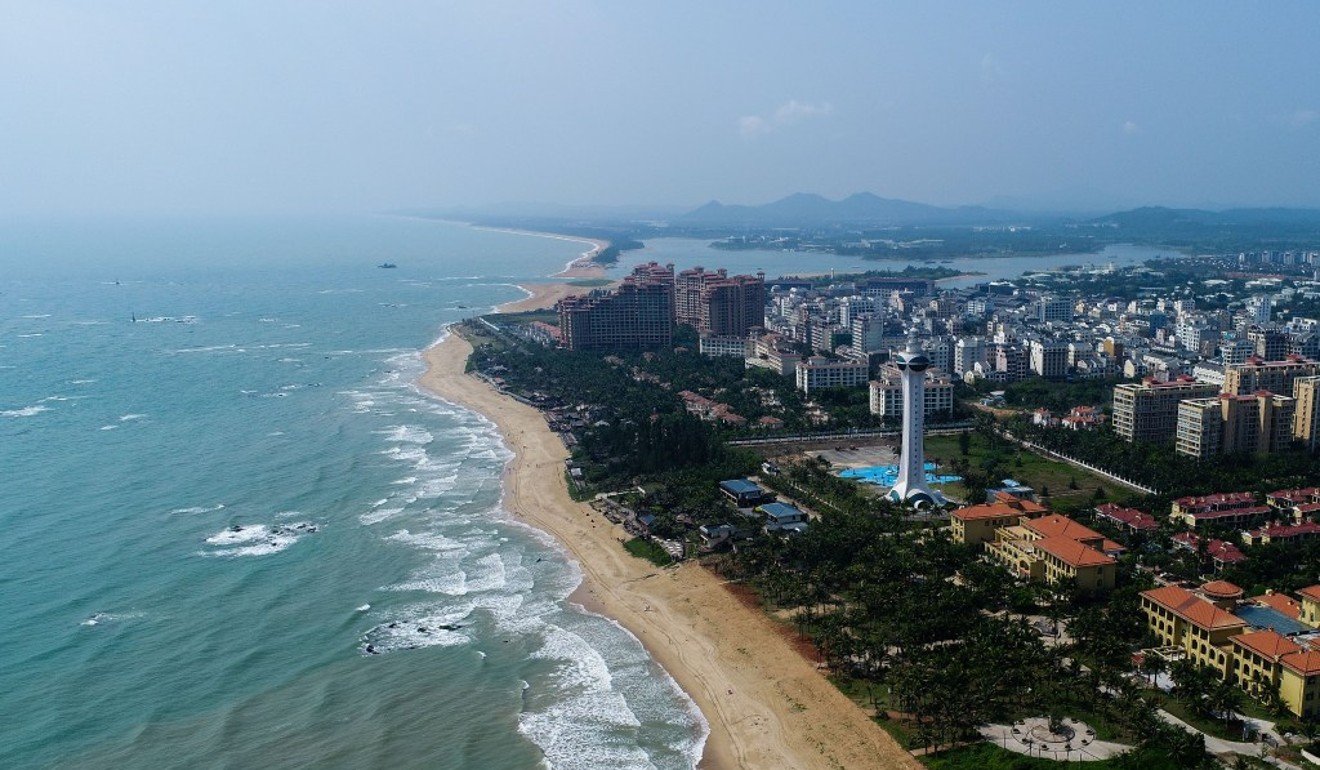 Hainan to offer visa-free access to tourists from 59 countries
Hainan, China's smallest and southernmost province, has long been (rather generously) referred to as the Hawaii of China. Now, Hainan's tourism officials are hoping the island can live up to its reputation following President Xi Jinping's April 13 announcement that it will become a pilot free-trade port. Beyond plans to transform Hainan into a global tourism hotspot, where horse racing and sports lotteries are encouraged, it is hoped the island will become a centre for green development.
Part of the strategy will involve offering visa-free access for tourists from 59 countries from May 1, including those from the US, Britain, Canada, Singapore and the Philippines, in an effort to boost international tourism. According to a report published by Xinhua in December, the number of overseas visitors to Hainan surpassed 1 million last year, and it expects to welcome 80 million foreign and domestic tourists by 2020 – a not insignificant amount for an island that is only 34,000 sq km in area.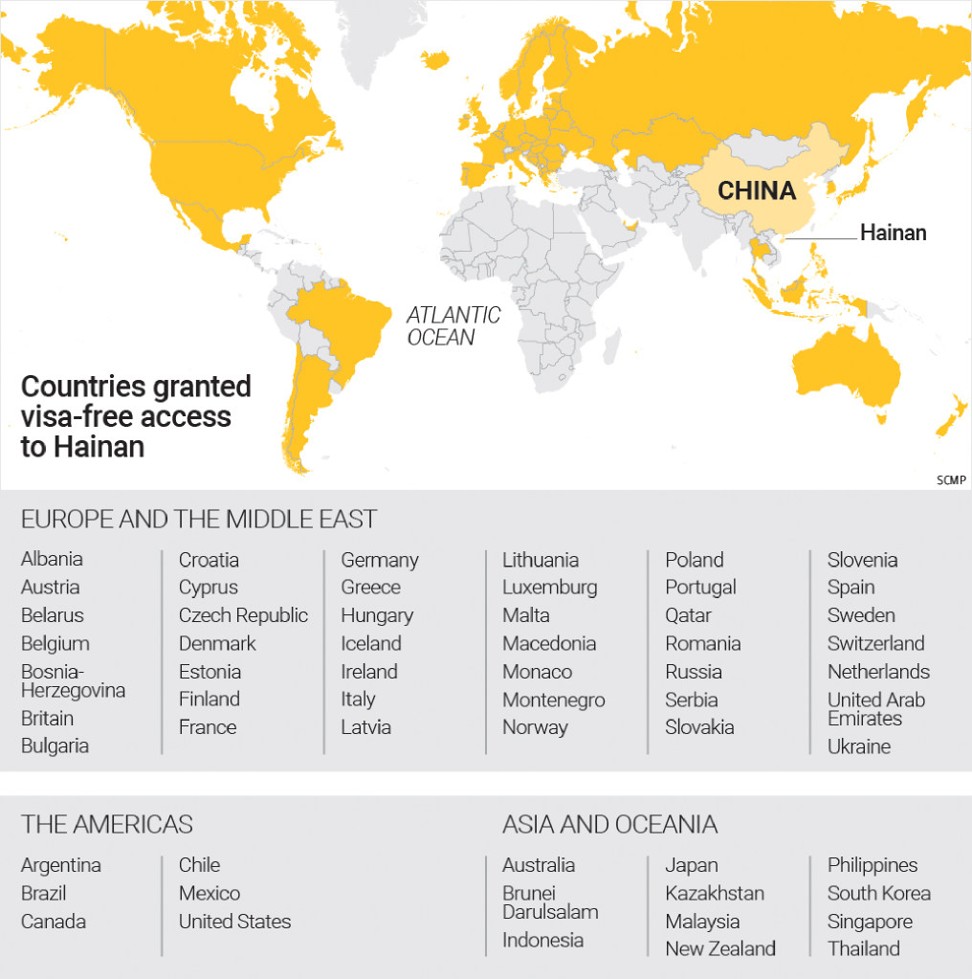 Compare that to Taiwan, which is 36,000 sq km and received 10.7 million visitors in 2017. With such aggressive aspirations, whether the Hawaii of the East can ever truly live up to its name remain to be seen.
---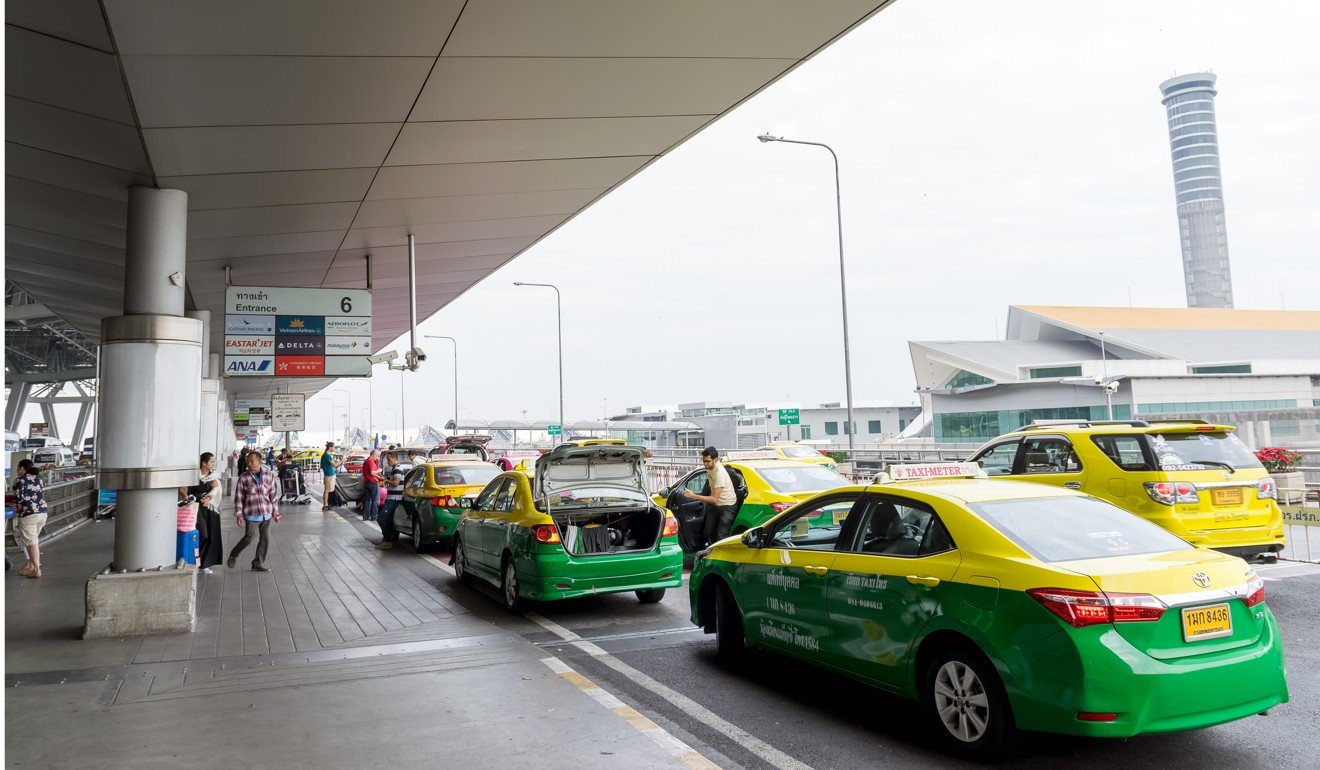 Bangkok taxi drivers offered free English lessons
When arriving in a new country, a taxi driver is often the first person you encounter – besides perhaps an aphonic immigration officer – and, as we are all aware, first impressions count.
Thailand's Department of Skill Development has taken note, and will be working with the Thailand Professional Qualification Institute to provide taxi drivers serving Bangkok's Suvarnabhumi Airport with a crash course in conversational English.
Uber, Grab refuse to yield to taxis, from Jakarta to Bangkok
Suthi Sukoson, director general of the department, told the Thai Public Broadcasting Service on April 21 that, "they [taxi drivers] represent the first line of defence to welcome tourists", adding that it is up to them to elicit a good response.
The training programme and test will first be eligible for taxi drivers working the airport route, before being rolled out more widely, with the expectation that 1,000 drivers would complete it this year.