What is it? Monasterio de Piedra is a 12th-century Cistercian monastery that has been converted into a hotel, spa and park, on the banks of the Piedra River, in Zaragoza province, northeast Spain. The story begins when King Alfonso II gave Piedra Castle to the abbot of Poblet in 1186, so he could found a monastery. The consecration of the abbey's church took place on December 16, 1218, making this year its 800th anniversary.
In 1843, Pablo Muntadas Campeny, taking advantage of a government auction of church property, bought the buildings and surrounding land. His son, Juan Federico Muntadas, converted the monastery's agricultural land into a park and the buildings into a hotel and hydro­therapy centre. In 1867, a pioneering fish farm was added, parts of which can still be seen. Since then, it has become one of the most popular tourist destinations in the Aragon region.
Inside Gaudí's first house: 130-year-old Casa Vicens opens to public in Barcelona
Isn't this place known as the "Birthplace of Chocolate"? It is, at least as far as Europe is concerned. Back in the 16th century, when Spanish conquistador Hernán Cortés went off to conquer Mexico, he was accompanied by one Jerónimo de Aguilar, a friar from Piedra Monastery. Having learned that the Aztecs hailed chocolate as "the food of the gods", Cortés became an advocate, claiming it "enables you to travel all day without tiring".
In 1534, Cortés gave a sack of cocoa beans to Aguilar, who sent them back to the abbot, together with a recipe for making drinking chocolate out of them, with added sugar, cinnamon and vanilla. Piedra Monastery thus became the first place in Europe where chocolate was prepared and consumed.
The monks soon got a taste for the stuff and even consumed it during their liturgical fasts, arguing that, as there was no mention of chocolate as a food in the Old Testament, it didn't break their fast. In the cloister is the monks' old kitchen, where an exhibition explaining the history of the monastery's chocolate can be found.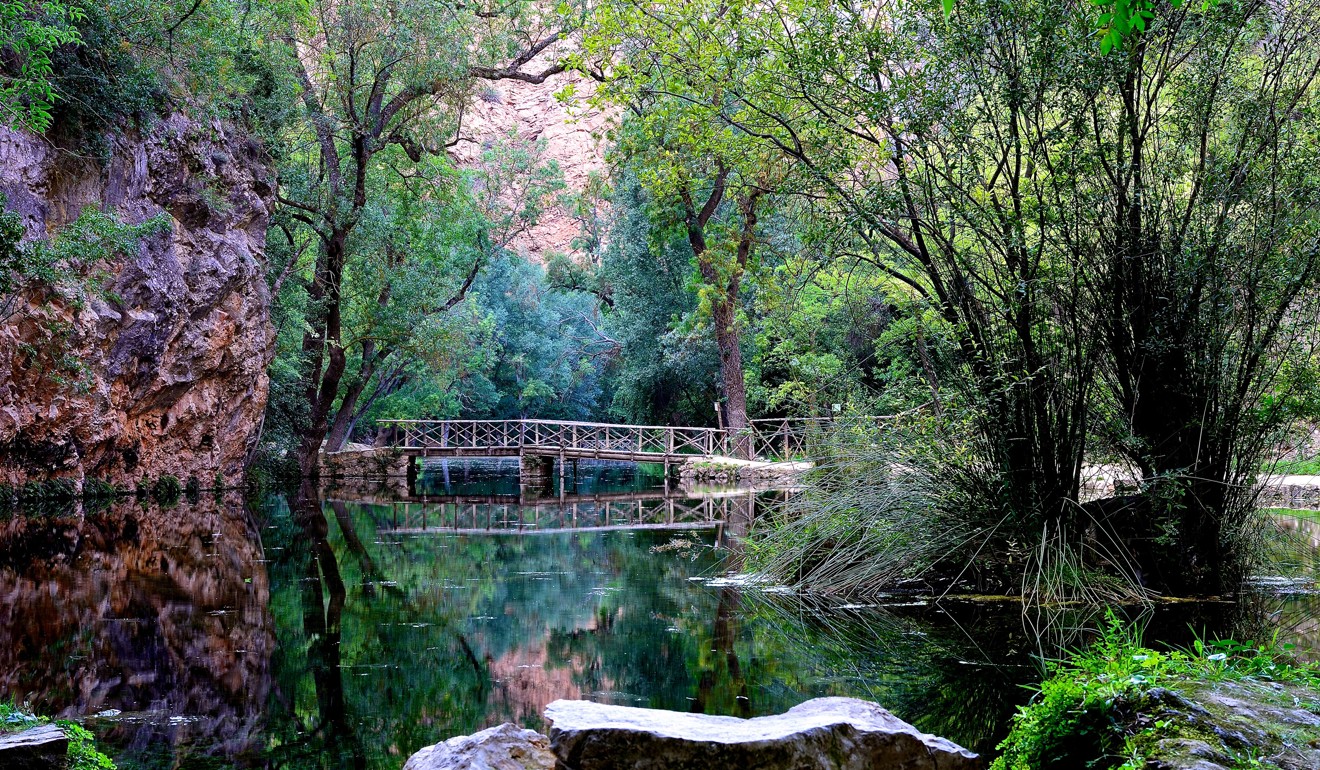 What else is there to see? The surrounding parkland is a wonder in its own right. Winding trails take you through caves, past lakes and waterfalls – with names such as Horse's Tail Falls and Diana's Bath – and into dense stands of ancient trees that echo with birdsong. The unruffled surface of Mirror Lake is a perfect reflection of the surrounding sky and trees. The park was declared a National Monument in 1983 and Site of Cultural Interest in the Historic Garden category in 2010.
Live out your Game of Thrones fantasies in Moroccan oasis town
What's the hotel like? The reception area, with its Gothic vaulted ceiling and spectacular 16th-century Renaissance staircase, offers a fair first impression of a heavenly combination of historical setting (mostly a mix of Romanesque and Gothic) and 21st-century facilities. The 62 rooms were created from the monks' cells, with serene views over the park and cloister. The spa, with its medieval ceiling, is also redolent of centuries past. Unsurprisingly, the building has been declared a Historical-Artistic Monument.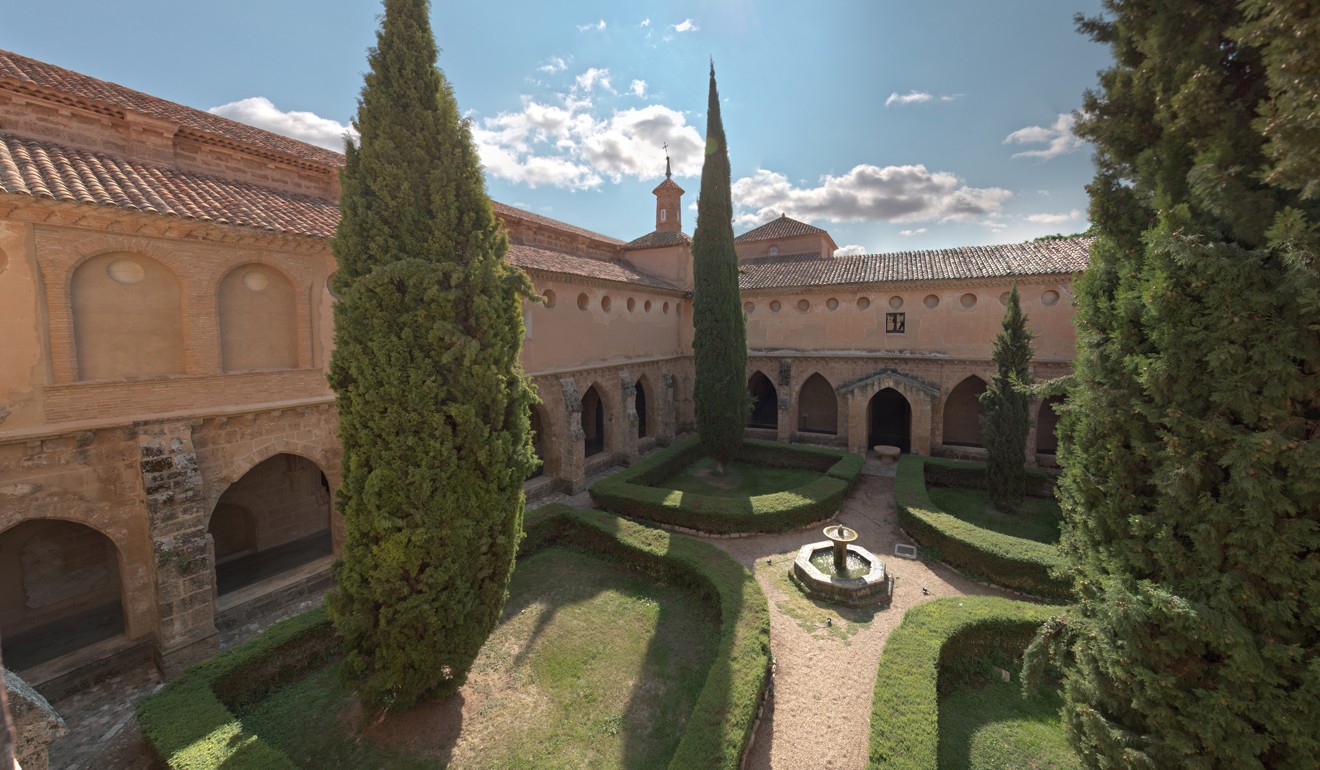 What is there to eat? The menu at the Kings of Aragon restaurant, housed in the former communal dormitory, features tradi­tional dishes with contemporary flourishes, including local specialities such as migas (breadcrumbs fried with grapes, eggs and spicy sausage), stuffed trout, leg of lamb, artichokes with pig's trotters and the finest serrano ham, from nearby Teruel.
When the weather is good, guests can enjoy their meal outside, on the shady terrace. Inside, walls are adorned with the coats of arms of local villages, portraits of Aragonese kings and crossed lances. A second restaurant, the rustic Piedra Vieja, serves Aragonese food, too, but also caters to the less sophisticated palate – yes, there's pizza.
Cape Town's hottest new hotel elevates industrial-chic to new heights
What's the bottom line? A standard double room starts at €89 (HK$860), including breakfast. For day trippers, entry to the monastery costs €16 (€11 for those aged under 12 and over 65). The price includes entry to the parkland, a guided tour of the monastery and admission to the "Birds of Prey" show, in which experts educate visitors about eagles, hawks and vultures among others.
Getting there
Monasterio de Piedra is a two-hour drive from either Barcelona or Madrid. Cathay Pacific flies direct from Hong Kong to both airports.