Love it or hate it, social media is omnipresent. A recent Pew Research Centre survey has found that 88 per cent of Americans aged 18 to 29 use social media while the number of users in China is forecast to increase to 616.5 million this year, according to statistics portal Statista. And it's not only mobile payments that are changing the way we travel, social media is having an impact, too.
How Chinese tourists and mobile payments are changing the way we travel
On Instagram, more than 97 million images have been tagged #holiday, suggesting that vacationing has been turned into a competitive sport, with millennials venturing further and wider than ever in search of the perfect post – a pursuit that has an adverse effect on popular tourist spots, as well as those who frequent them.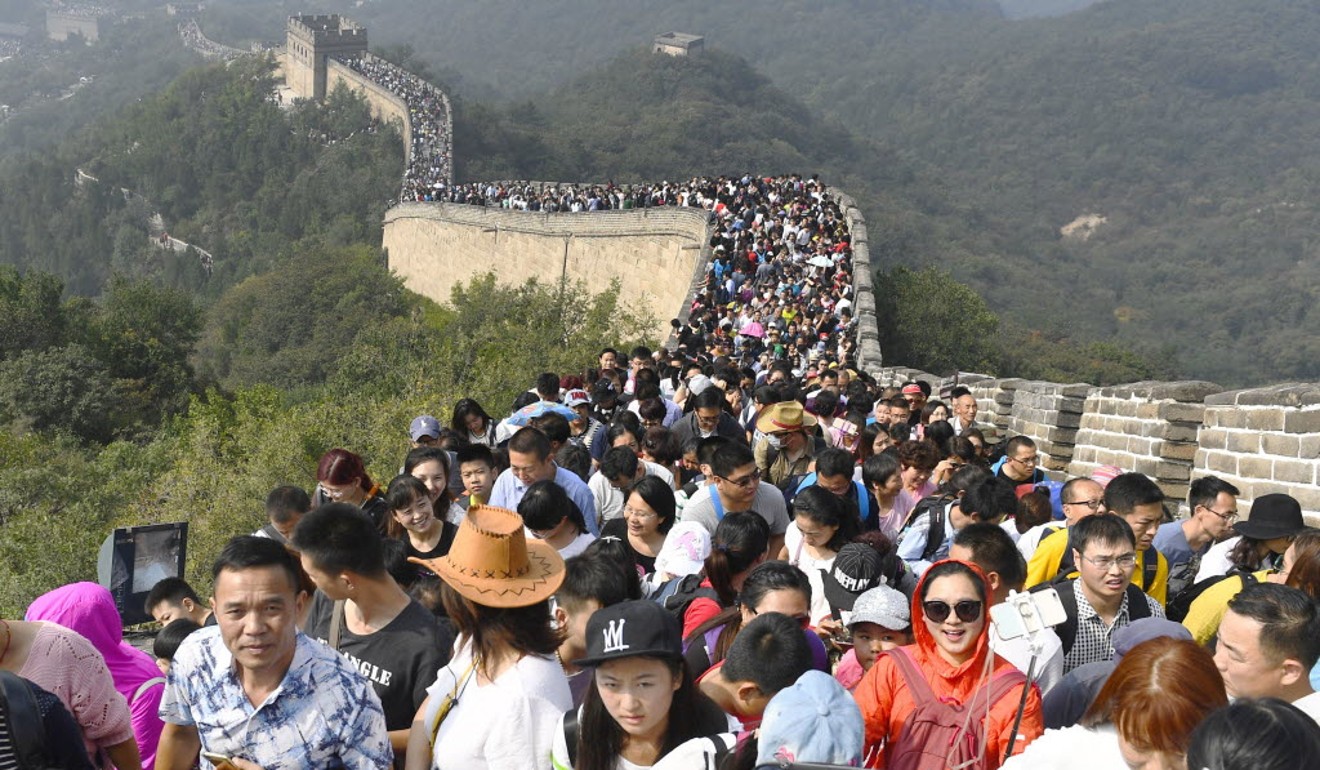 One of the most common complaints is that, in real life, destinations don't live up to their virtual promise. Instagram is awash with carefully composed, nearly identical photographs taken in front of everywhere from the Great Wall of China to Bali's Lempuyang Temple and the Taj Mahal in India. What few show are the hordes of people vying for the same shot.
Feeling stressed out after the holidays? It's probably your own fault
Which brings us to the second gripe – navigating around often audacious groups of photo takers at any popular site. Selfie sticks might not be the menace they once were – they are banned in many locations around the world, including the Palace Museum in Beijing, and anywhere on Japan's JR West railway network – but the self-obsessed are nothing if not creative.
The Zhangjiajie Grand Canyon Glass Bridge as you would hope to find it, versus how it will actually be.
On the Zhangjiajie Grand Canyon Glass Bridge, in China's Hunan province, you can't walk for bodies lying on the glass, trying to make it appear as if they are floating above the vertiginous views beneath. That is if the dizzying drop can be discerned through the glass panels, which are so scuffed from the feet of 8,000 visitors a day that most reflect the photographer rather than show the canyon beneath, according to a April 25 article on the Business Insider website.
Of course, a desire to capture treasured moments has existed as long as the camera has been portable, but smartphones have made digital photography as quotidian as the daily commute. In American author Susan Sontag's 1977 collection of essays, On Photography, she wrote that, "like guns and cars, cameras are fantasy-machines, whose use is addictive", before envisaging an "image-choked world".
Digital detox tips and how to switch off from devices to avoid digital dementia: experts give their advice
With those "fantasy-machines" now a part of our everyday existence and an "image-choked world" a reality, perhaps the only way to take a holiday from social media is to embark on a silent retreat with a strict no-phones policy.
---
Balenciaga and Paris department store accused of racism by Chinese
Luxury fashion label Balenciaga and Paris department store Printemps have been forced to apologise after a sales clerk for the brand allegedly insulted Chinese customers over a queue-jumping incident, which in turn sparked an altercation, reported the English-language Chinese newspaper Global Times on April 26.
Chinese tourists in Paris fearful after tear gas robbery
Printemps was quick to issue a statement of apology, but it appeared to take Balenciaga a little longer – something that didn't go unnoticed on Chinese social media platforms. By April 27, two days after the kerfuffle, the hashtag #BoycottBalenciagaDiscriminatesChinese had been viewed 23 million times on Weibo.
The brand had issued an apology on April 26, but failed to direct it toward Chinese consumers, forcing a second, longer apology on April 28.
---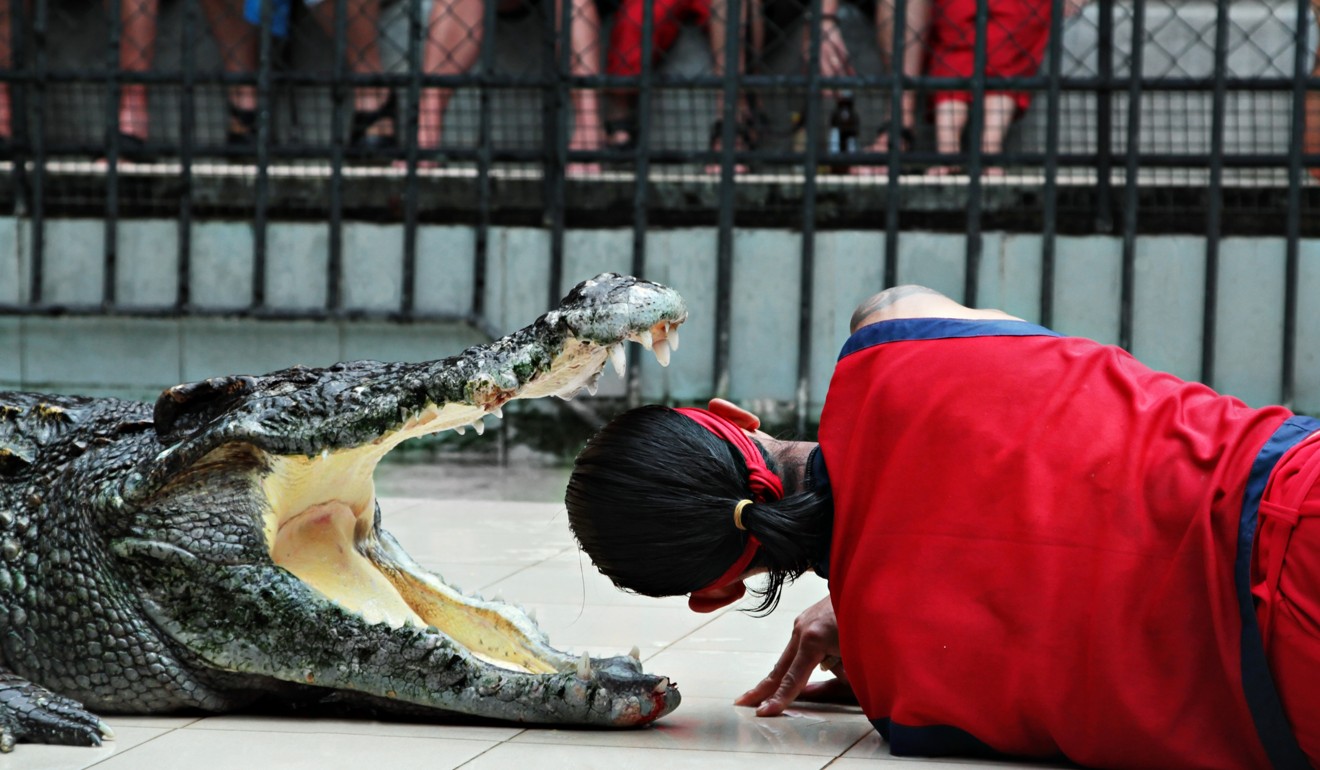 Phuket Zoo under fire over allegations of animal cruelty
Thai officials have confirmed that Phuket Zoo, a tourist attraction on the popular holiday island, has been instructed to improve conditions for the animals held there, following a series of images captured by environmental photographer Aaron Gekoski were published by British newspaper The Sun, on April 9. The pictures show injured animals kept in small enclosures and orangutans forced to perform in shows.
Are you contributing to animal abuse? Attractions to avoid on your next holiday
Piyawat Sukon, chief of the Khao Phra Thaew Non-Hunting Area Thaew Conservation Centre in Thalang – the office under the Department of National Parks, Wildlife and Plant Conservation responsible for animal welfare in Phuket – admitted the zoo had been instructed to improve conditions, particularly for apes and monkeys, after an inspection three months ago, according to a report in The Phuket News on April 10.
Despite claims that it is "one of the top attractions in all of Thailand", the zoo is currently ranked 271 of 288 "things to do in Phuket" on TripAdvisor, with the majority of reviews denouncing it as "terrible".