The following six countries – and one special administrative region – are among the most heavily depen­dent on our holiday money, according to a 2018 World Travel and Tourism Council report. These are destinations where every dollar spent is disproportionately beneficial, especially if we stay in locally owned hotels, eat at family-run restaurants and let the multiplier effect – a trickle-down dividend that circulates our cash through host communities – do the rest.
'Disruption needs to take place in Hong Kong': tourism industry veterans discuss how city can reinvent itself
Basing an entire economy on tourism is not without risk but it's a gamble many cash-strapped governments have no choice but to take. The travel industry now supports one in 10 jobs worldwide and provides developing nations with a financial lifeline. The problem is, there's little to fall back on if things go wrong.
1 The Maldives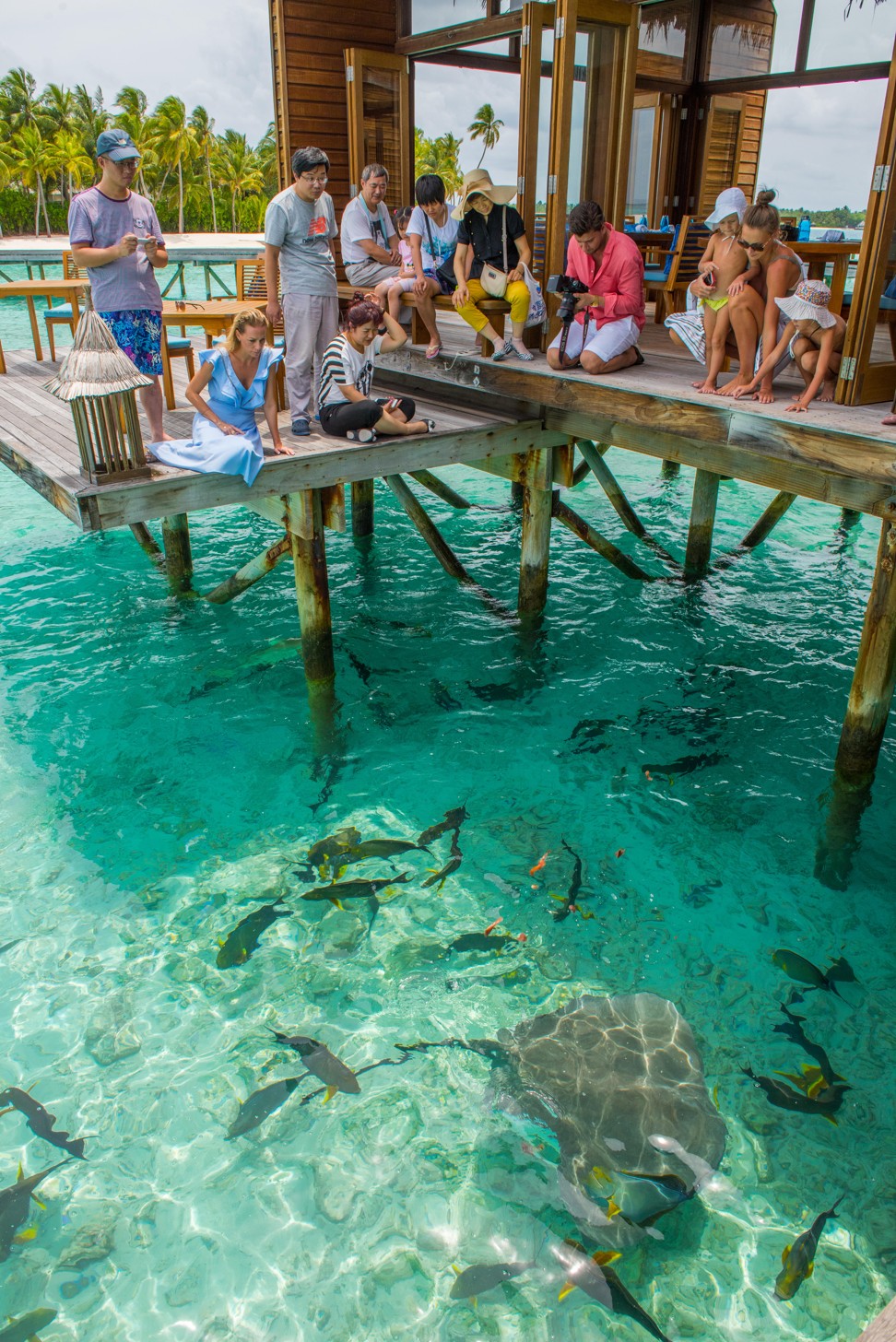 No other country relies on the revenue generated by tourism as much as the Maldives. The industry directly supported 34,500 jobs (in a population of 436,330) in 2017, and more than a third of the working population indirectly, thanks to the afore­mentioned multiplier effect. Despite an ongoing political crisis that led to a state of emergency being declared in February, the Indian Ocean archipelago actually saw visitor numbers increase in the first three months of 2018.
Paradise found: a Maldives resort that is far from the madding crowd
New resorts and the home-sharing revolution are said to be behind the timely spike in arrivals but perhaps people want to see the Maldives before they disap­pear beneath the rising seas. Studies suggest the necklace of 1,200 tropical islands is likely to become uninhabitable by the middle of the century because of frequent flooding, a lack of freshwater and damage to infrastructure.
"Welcome" in the local Dhivehi language is "Maruhabaa".
Getting there
Cathay Pacific, Hong Kong Airlines and AirAsia offer direct flights from Hong Kong to the Maldives capital Malé.
2 Fiji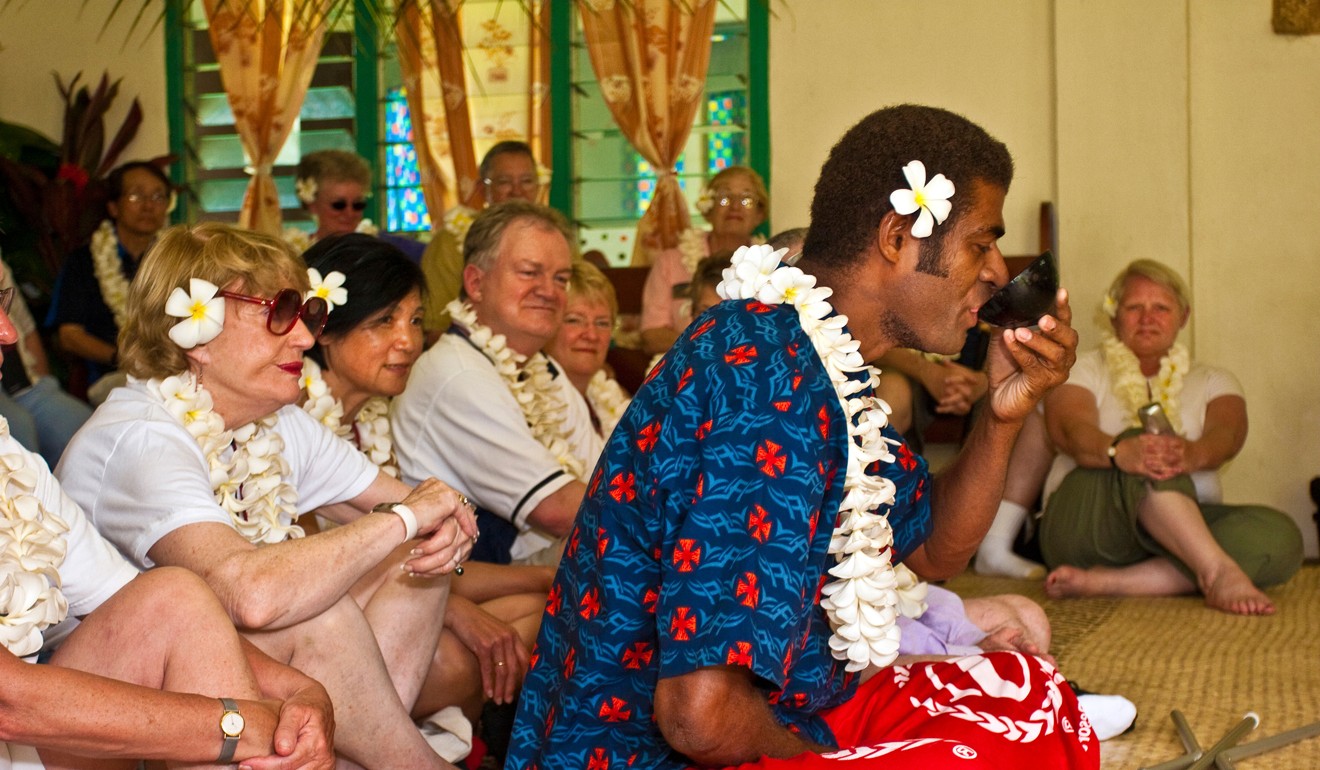 Tourism has been described as the greatest modern voluntary transfer of wealth from rich countries to poor, although things don't always work out that way. Less developed nations certainly have the most to gain from the income tourism brings but are often the least able to profit. Holiday spending is the biggest foreign exchange earner for Fiji but, in 2015, the Central Bank estimated as much as 60 cents of every tourist dollar "leaked out" of the South Pacific paradise to pay for imported products and services.
Laucala, a Fijian island paradise, with free Red Bull
Last month, two tropical cyclones battered Fiji, causing floods, fatalities and widespread damage in the tourist town of Nadi and on Kadavu, an island popular among divers. A country with a stronger, more diversified economy would be better equipped to address these challenges.
"Hello/welcome" in Fijian is "Ni sa bula".
Getting there
Fiji Airways offers direct flights from Hong Kong to Fiji.
3 Dominica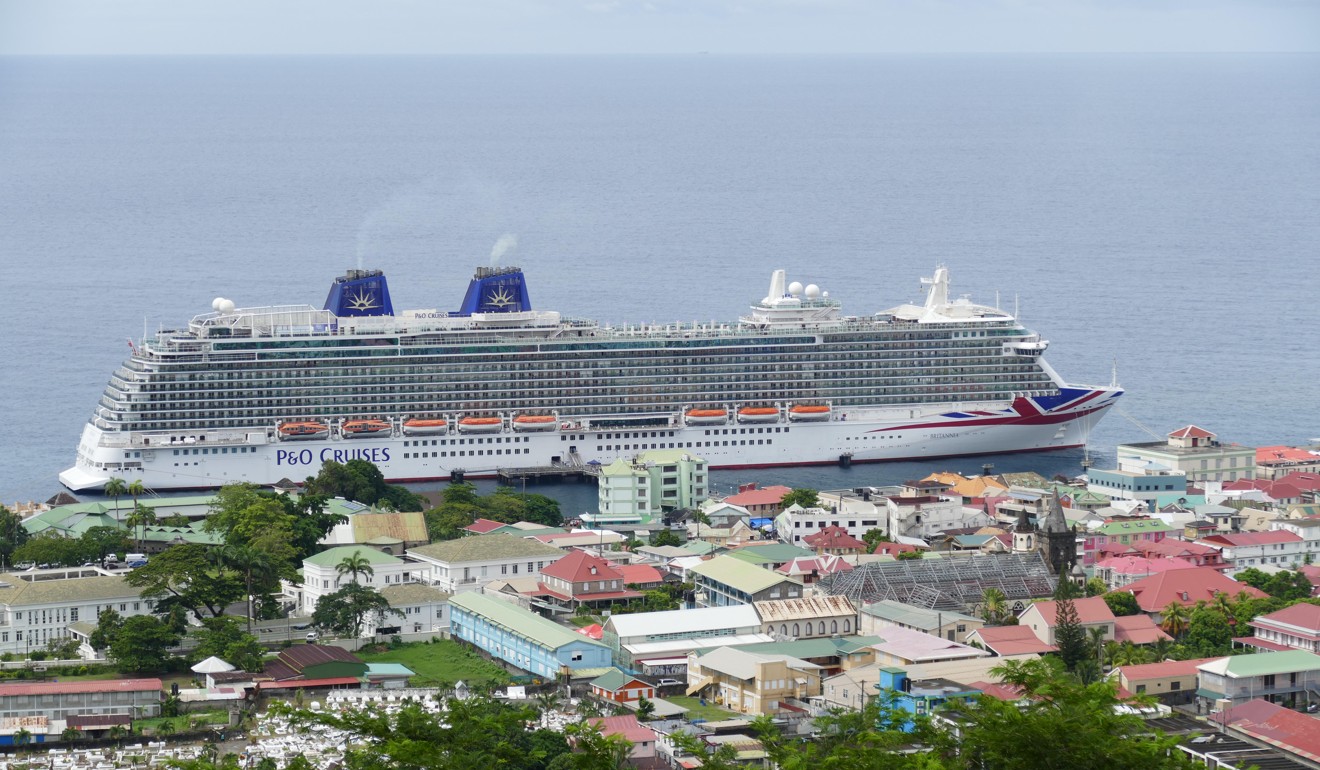 The Caribbean is the most tourism-dependent region in the world and, with limited alternatives for economic growth, is vulnerable to everything from political instability and changing holiday prefer­ences to climate change and global recession.
What's the best Caribbean beach? Here's a look at the top 25 islands
Efforts to promote Dominica as an unspoilt eco-tourism destination (the island has few beaches) were boosted in 2015, when the government signed a tourist visa waiver agreement with the European Union. But last September, Hurricane Maria roared ashore, leaving 90 per cent of the island's infrastructure in tatters. Banana plantations, Dominica's principal source of income, were decimated and the tourism industry was dealt a kiss of death just as the season was about to begin, leaving 13,000 islanders without work when they needed it most.
"Welcome" in the local Kwéyòl language is "Byenvini".
Getting there
There are no direct flights from Hong Kong to Dominica. The fastest option, which clocks in at just under 29 hours one-way, requires two connections and at least two different airlines.
4 Belize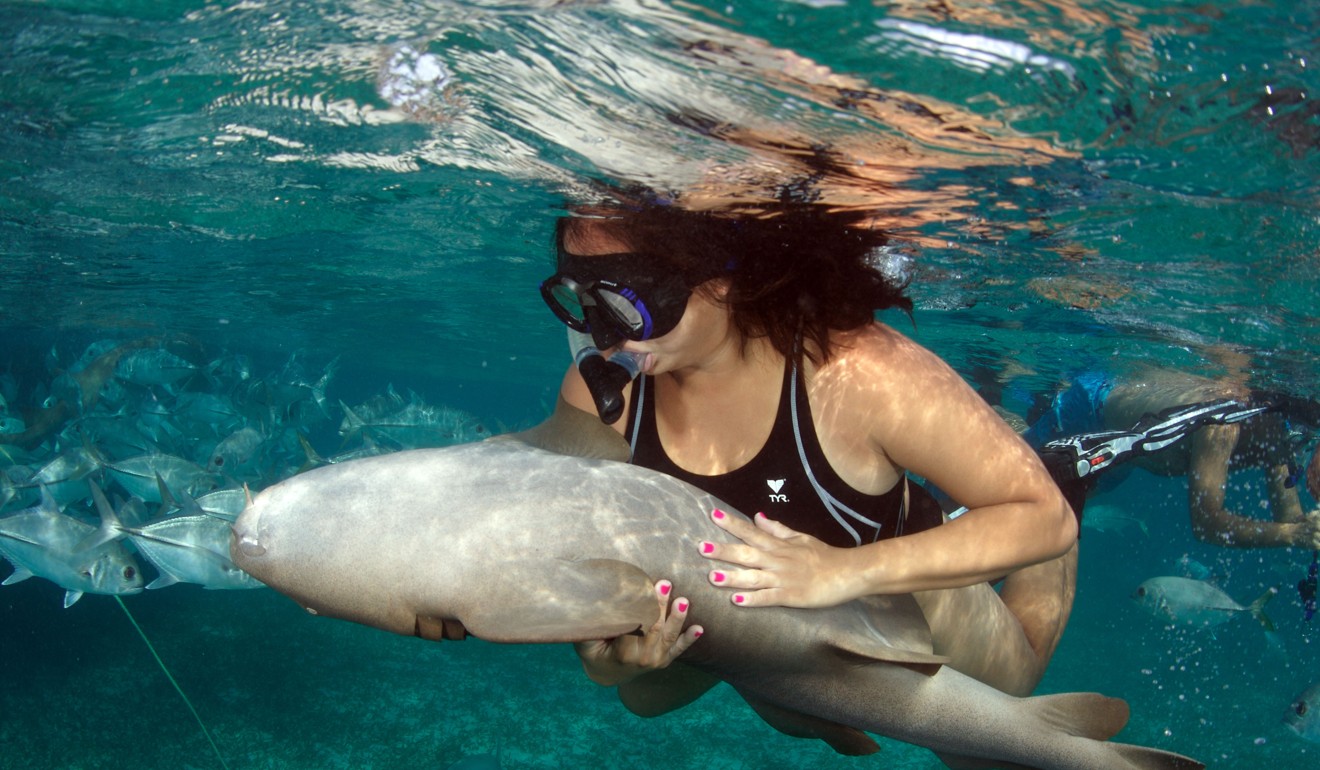 Boasting the northern hemisphere's largest barrier reef and gin clear Caribbean waters teeming with multicoloured marine life, Belize attracts divers, big game fisher­men and beachcombers. The Central American country also played host to more than a million cruise line passengers in 2017, although not everyone is convinced of the financial benefits.
Leonardo DiCaprio's eco-resort transforms backpacking Belize into a luxury holiday destination
Claims by vested interests that the industry injects much-needed revenue into local economies are disputed by critics who argue that very little is actually spent during port calls as passengers dine, shop and pre-book sightseeing trips aboard ship. Even though they add up to fewer than half the number of ship-to-shore tourists, land-based over­night visitors spend significantly more and are responsible for creating almost all of Belize's 21,000 tourism-sector jobs.
"Welcome" in Belize Kriol is "Welkom".
Getting there
American Airlines flies from Hong Kong to Belize with two stops, in San Francisco and either Miami or Dallas Fort Worth.
5 Cambodia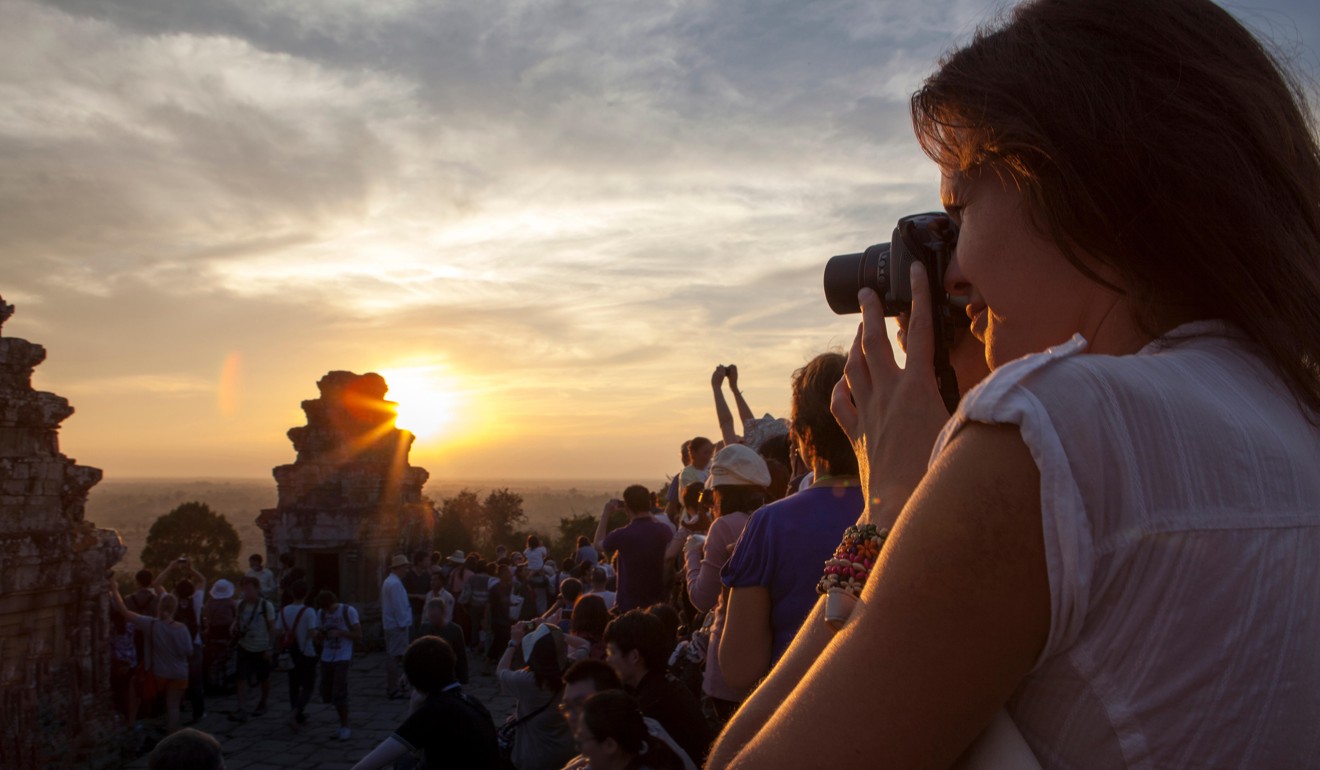 Tourism growth in Cambodia has been so spectacular over the past decade that the biggest challenge is how to manage future development sustainably. In excess of a million people are employed in the travel industry and almost a third of the popula­tion benefited indirectly from the arrival of 5.6 million international visitors last year.
Millionaire or backpacker, a guide to the best of Cambodia - from helitours to tuk tuks
There are clouds on the horizon, however, as, despite ever-increasing numbers of holidaymakers, the proceeds don't always find their way into govern­ment coffers. Unregulated businesses and tour guides are being blamed for the shortfall and the Ministry of Tourism has unveiled a seven-step plan to revamp the issuance of business licences and strengthen revenue collection.
"Welcome" in the local Khmer language is "Svakom".
Getting there
Cathay Dragon and Hong Kong Airlines fly direct to Phnom Penh. Siem Reap is served by direct flights from Cathay Dragon and Hong Kong Express.
6 Malta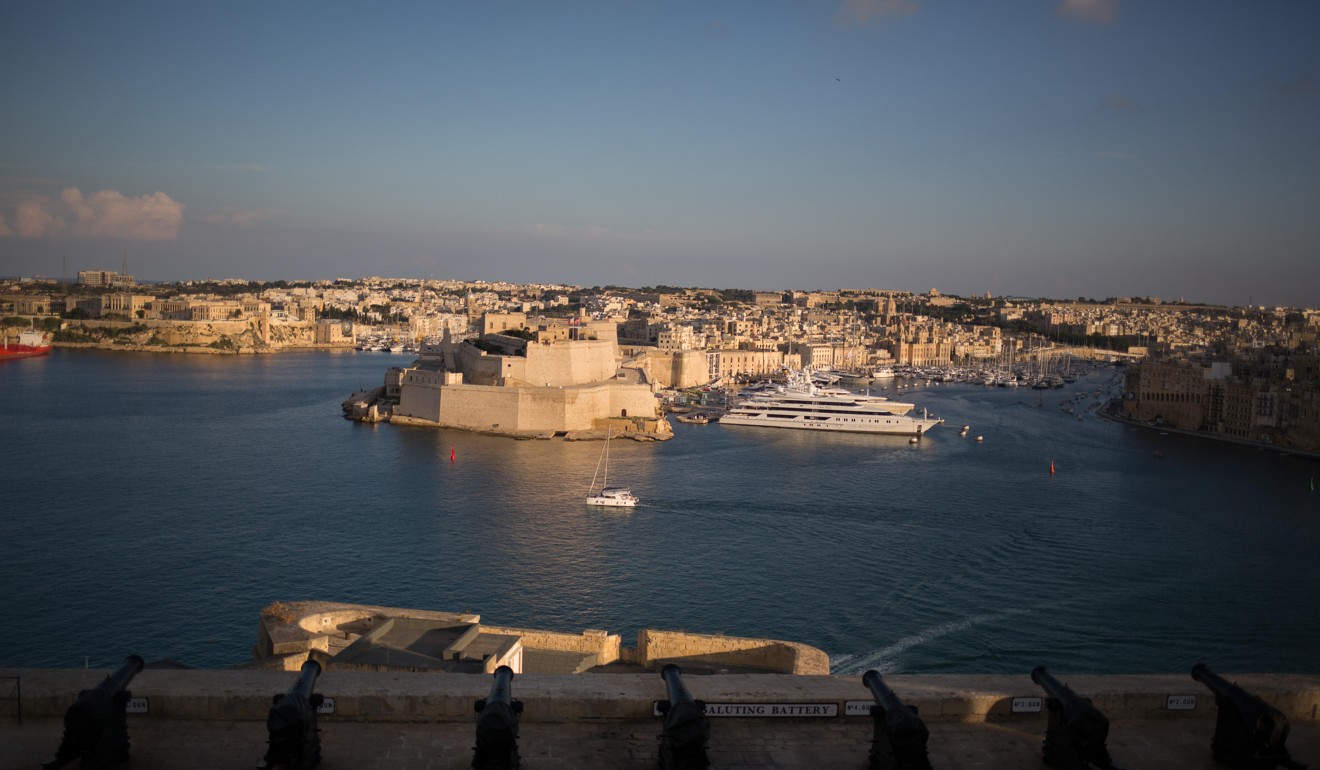 The European country most reliant on tourism, Malta has an agreeable year-round climate, friendly locals and, until recently, a reputation as a safe holiday haven, especi­ally when compared with regional competi­tors Tunisia, Egypt and Turkey, which have all suffered terror attacks in recent years.
Seven of the best islands in Europe for a spring break
Only time will tell whether the October 2017 murder of Maltese anti-corruption journalist Daphne Caruana Galizia, and rumours of hitmen, money laundering and cocaine smuggling, serve to deter holiday­makers. Had a family of tourists, rather than a political blogger, been blown apart by a sophisticated car bomb, the 55,000 people employed in the Mediterranean island's hospitality industry would be a lot more concerned about their livelihoods.
"Merhba" is the general greeting commonly heard in Maltese.
Getting there
Lufthansa and Turkish Airlines offer connecting flights from Hong Kong to Malta via Frankfurt and Istanbul, respectively.
7 Macau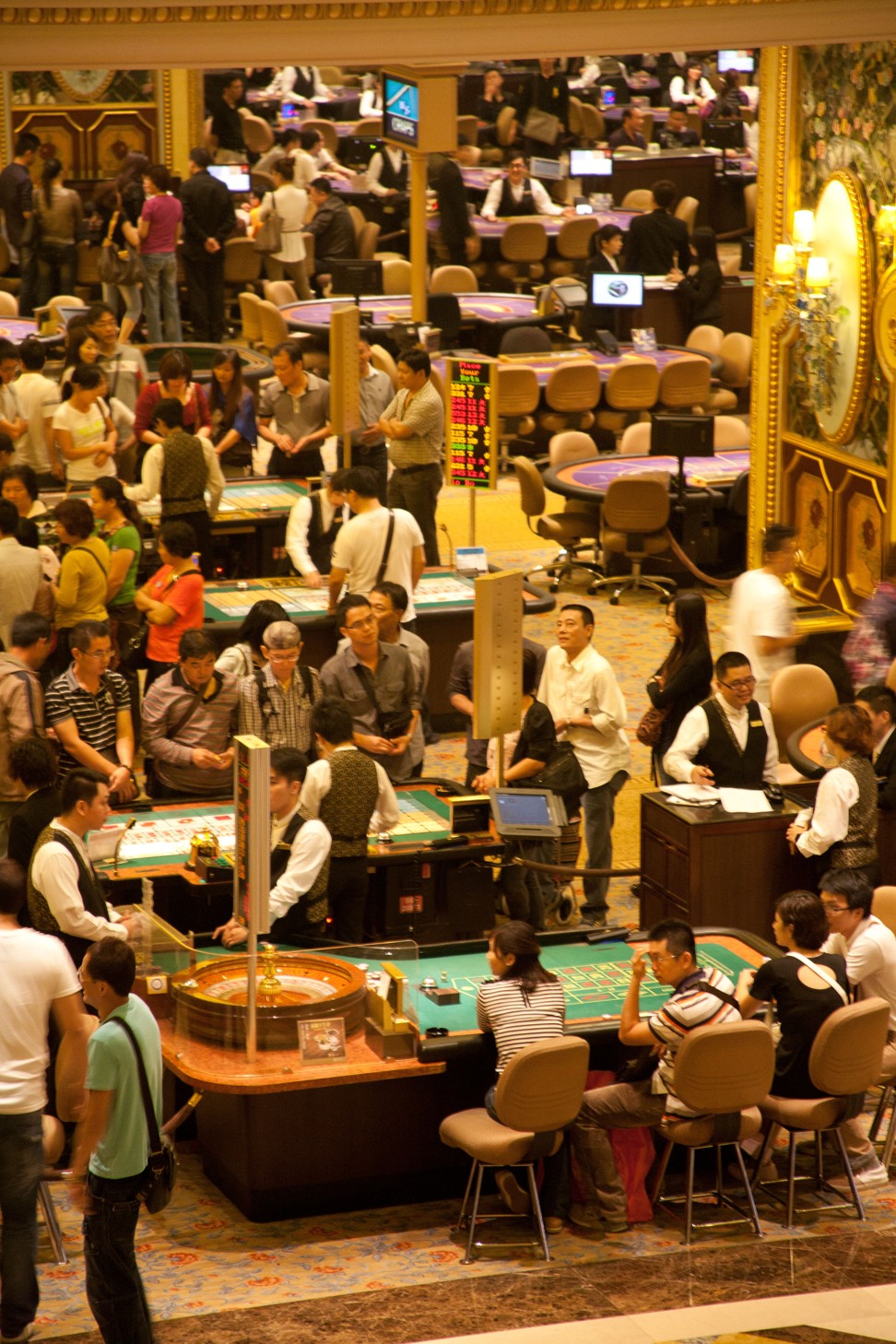 Macau's casinos provide employment for 109,500 people, or one in five of the population. Divide the annual number of visitors (32 million) by the semi-auto­nomous territory's population (612,000) and you end up with more than 52 tourists for every resident. Nowhere else in the world comes close – certainly not Hong Kong, where visitors outnumber locals by a mere eight to one. And unlike Las Vegas, where about two thirds of revenue is generated from non-gaming sources, Macau relies overwhelmingly on its games of chance.
Beyond the casinos: top 5 things to do in Macau
Money spent by gamblers (sorry, tourists), which is classified under the category "visitor exports", accounted for 94.3 per cent of total exports in 2017. With this imbalance in mind, the tourist office has published a Development Master Plan aimed at ensuring the sustainable and diversified growth of Macau's leisure sector over the next 15 years.
"Ni dài le duo shao qián" is a popular greeting in Macau.
Getting there
The other SAR is accessible via ferries operated by Cotai Water Jet and TurboJet, or board a Sky Shuttle helicopter, or, soon, by traversing the Hong Kong-Zhuhai-Macau bridge.