What is it? It turns out the cultish Spanish shoe company Camper does hotels, too. Just like the funky, functional footwear, Casa Camper Berlin – with its 51 apartments and suites across eight floors – follows fun, informal design cues. And the location is perfect; on the northern edge of the German capital's Mitte district, which translates as "middle" or "centre", where history and hipsters fit, well, like a comfy pair of boots.
Hong Kong couple in Berlin serve authentic Chinese food
What's so special about it? In a word, tentempié. But you'll have to read further to find out what that means. Design wise, Fernando Amat and Jordi Tió, the creative team behind the group's only other hotel, in Barcelona, again employed a minimalist aesthetic, with pops of bold colours (red rules the roost here), applying the quirky design touches that distinguish the brand.
The hip approach to hospitality starts on arrival. The nondescript entrance is flanked by vintage push bikes displayed in shop windows. Step past the shoe display (Campers, of course) and Vinçon furnishings to the modest reception. A discreet hallway veering off the lobby offers guest-only access to the adjacent pop-up fashion store, currently occupied by boutique Spanish retailer Medwinds.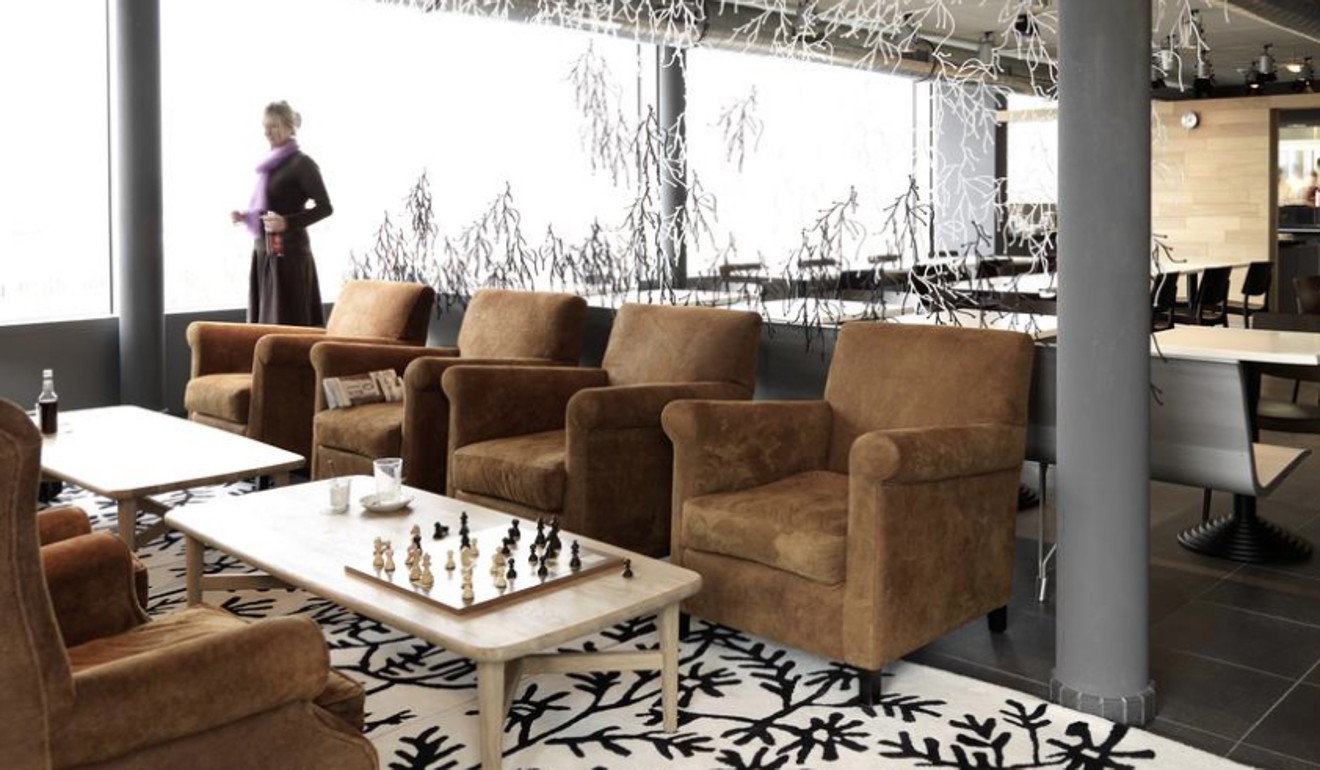 What about the rooms? They come in several configurations, but all share clever yet understated design touches. Basic rooms are all white while hallways, larger rooms and suites run very, very red. Along one entire wall of each large sleeping and lounge area is a row of hooks; for coats, scarves, bags, lights, camera and the like.
The hotel's information pack is found folded over a coat hanger strung from one of the hooks, as is a frosted pendant spotlight. Apart from the wall-mounted slimline television and a massive map of Mitte, there's little in the way of artwork or framed prints. Across warm oak floors – Camper slippers are offered, naturally – and past the sumptuous bed is a curtain that separates the bedroom's moody hues from the bright natural light of the bath­room.
A full-length vanity – complete with sweeping city vistas – extends the width of the suite, then turns 90 degrees to function as a desk. Another sheer window curtain – a huge room number emblazoned on it – prevents the peeping Thomases of Berlin from peering in.
Berlin's fine dining scene fuelled by Brexit, start-ups and fintech
Right; tell us about this tentempié? Not exactly tapas, tentempié are snacks, drinks or quick bites. Think pastries, sandwiches, salads, fruit, cheese, charcuterie, juice, hot drinks, mineral water and the like. A wide range is available in the glass-encased top floor lounge, bar and dining-come-breakfast area. And it's all free, 24/7. If you fancy a glass of French fizz or German riesling with your tentempié, alcohol is provided honesty-bar style.
A resident chef serves up gourmet break­fast from a seasonal, market-driven menu. Eat in, take to your room, or take away, it is all included in the room rate.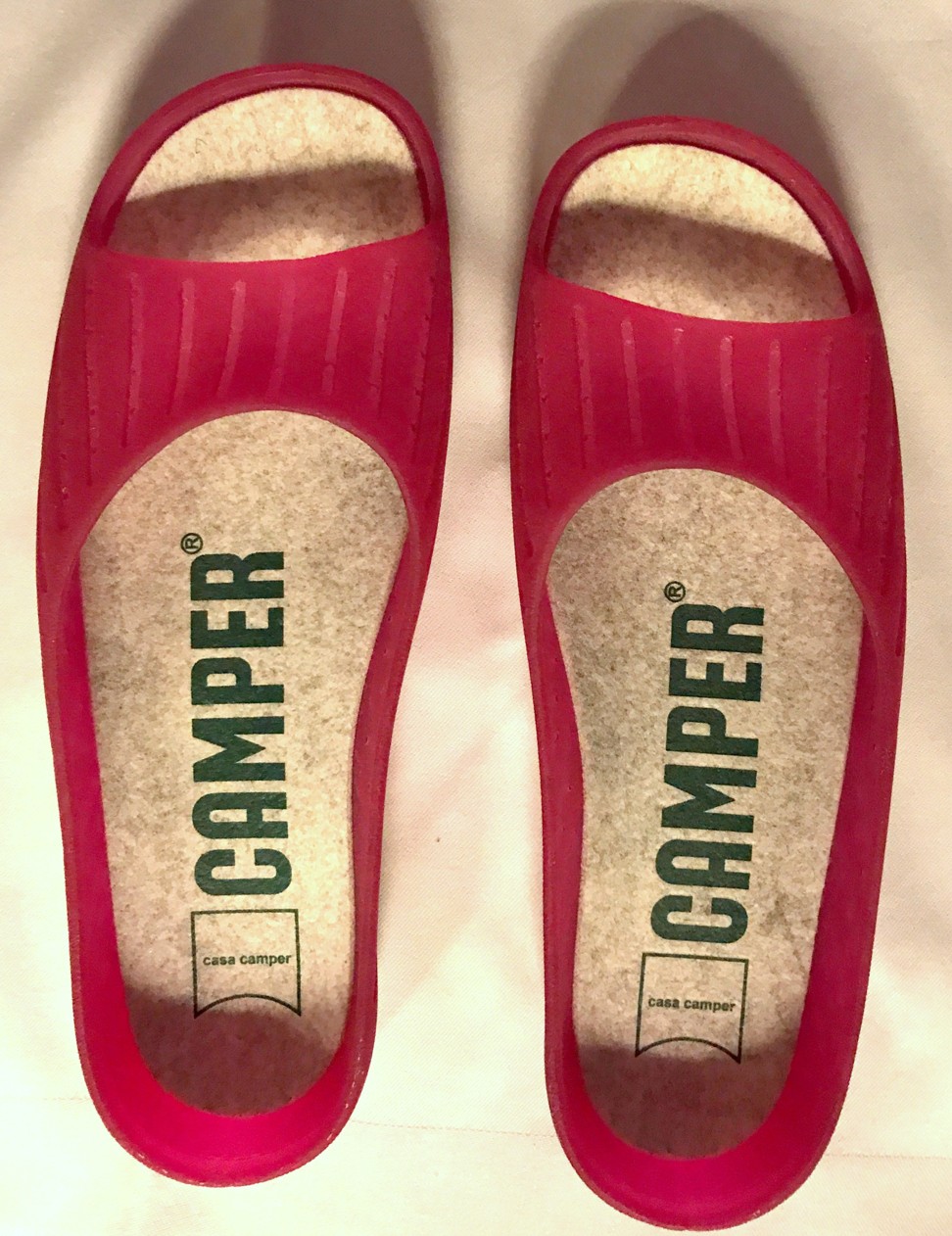 Anything else we should know about? Instructions, actually. Very helpful, if a little offbeat, is the one beside the lift, which reads: "Walk down, it's healthier". In true Camper style, the fonts are the creation of celebrated graphic designer América Sánchez. Among the more familiar facilities is a Finnish sauna.
What's going on locally? The Weinmeisterstraße U-Bahn is on the hotel's doorstep, and bus and tram stops are right around the corner. But given this part of the city is so flat, consider walking; Mitte has arguably more historic hot spots than any other precinct in the capital. Immediately south is the Hackescher Markt, with its collection of courtyards brimming with eateries and galleries.
German spotlight: Berlin Offers Opportunity and Frankfurt, Stability
Alexanderplatz is a further 10 minutes on foot. On the way, you'll pass local designer fashion stores and a bevy of buzzing bars and cafes. West from Alexanderplatz, there's Museum Island (which could take a full day to tour), Unter den Linden and the Brandenburg Gate, as well as the stately surrounds of Gendarmenmarkt. Complete the Mitte loop by swinging south to Checkpoint Charlie. The Reichstag is then on your way home. Should all this exploring make you thirsty, there's an absinthe bar with more brands than a green fairy could conjure up just 50 metres from Casa Camper.
What's the damage? Double rooms start from €175 (HK$1,630) per night – tax, breakfast, tentempié and Wi-fi included. No discount is offered if you turn up in a pair of Campers.
Getting there
There are currently no direct flights from Hong Kong to Berlin, however several airlines offer connecting flights, the fastest of which include Finnair (via Helsinki) and Lufthansa (via Munich).