I love Mexico, but get bored at the beach resorts. Rather than lounging by a pool, I want to taste authentic food and walk in the shadows of historical architecture. Where should I go? You're in luck. Puebla, Mexico's fourth largest city, a fusion of Spanish colonial and pre-Hispanic culture, awaits. A two-hour drive from Mexico City, the town, with cobbled streets and centuries-old, brightly painted buildings, lies in a verdant valley surrounded by four volcanoes. One of them, Popocatépetl, still huffs and puffs, casting clouds of ash into the sky.
Puebla is best known for its baroque architec­ture, 16th-century churches (complete with folkloric detail and ornate, gold-leaf inte­riors) and distinctive, spice-rich cuisine. It also boasts the tallest cathedral in Latin America. Puebla Cathedral soars over the five-centuries-old zócalo (central square) in the historic district, which was listed as a World Heritage Site by Unesco in 1987 and is packed with pavement cafes, art galleries, nunneries, monasteries and boutiques. In need of a sugar rush? There's even a road called Candy Street, a dentist's dream of a thoroughfare lined with sweet shops.
Mexico City fascinates tourists with its vibrant, history, culture and colour
Is there anywhere decent to stay? Absolutely. For years, the "City of Angels" was a favourite weekend destination for Mexico City's elite, though its paucity of luxury hotel options meant small, family-owned B&B-type lodgings were the only option. Last year, two five-star hotels opened on the fringes of the historic district, raising the city's game.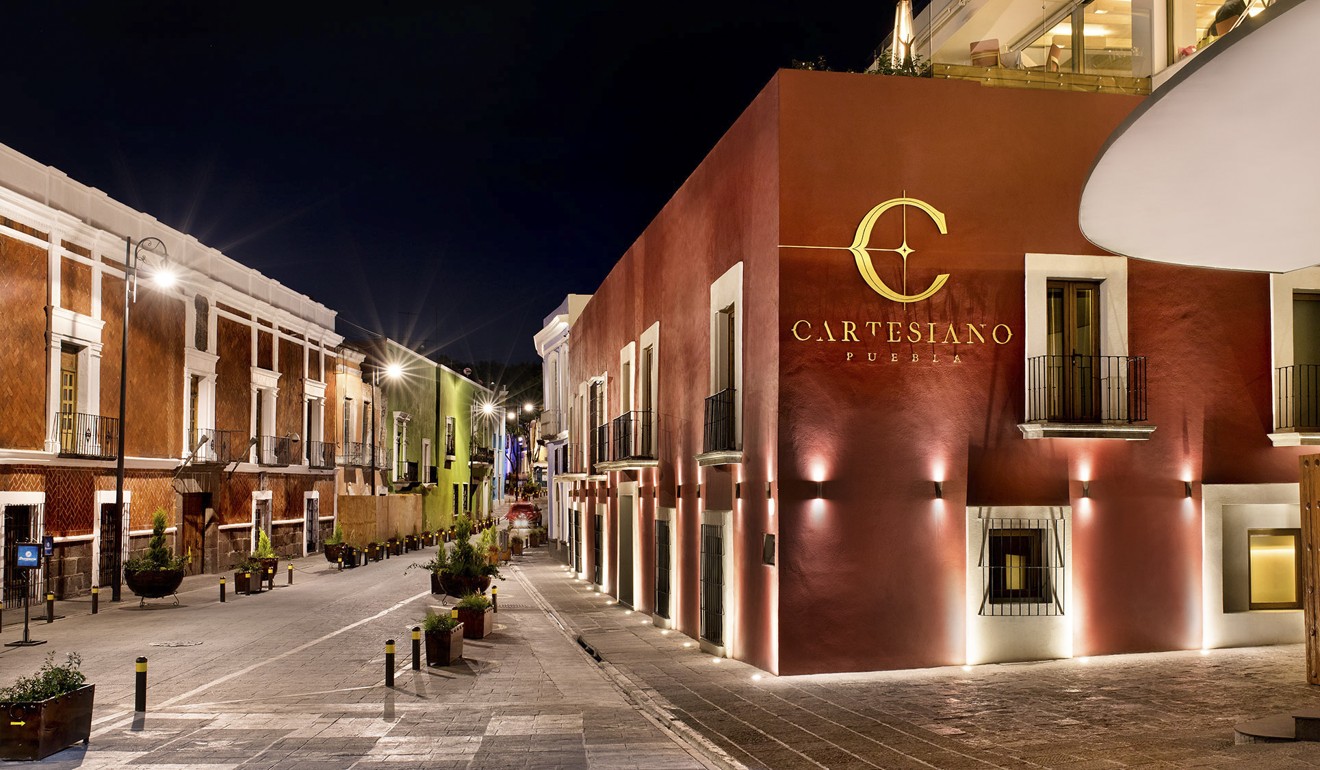 Do continue; I'm ready to take notes. Hotel Cartesiano, a member of The Leading Hotels of the World, occupies the bones of two colonial mansions. Its modern design keeps things updated and fresh, but embraces the soulfulness of the setting. Dine at its rooftop restaurant, Centena Cuatro, where the sunset over Popocatépetl ensures mystical moments – not to mention Instagram posts sure to be the envy of all who see them. Its spa, drawing on Cartesian philosophy, specialises in energy work.
Non-stop flights to Latin America from Hong Kong could be reality in 5 years with new ultra-long-range aircraft
A kilometre north along the Boulevard Heroes del 5 de Mayo, at the 78-room Rosewood Puebla, a number of restored, antique buildings have been joined together and stylishly retrofitted. This enclave, enlivened by both vintage and contemporary artworks, has a chic vibe that inspires guests to dress up and join the fiesta. Don't miss cocktails at Los Lavaderos, a bar created from the remains of a communal outdoor washing area.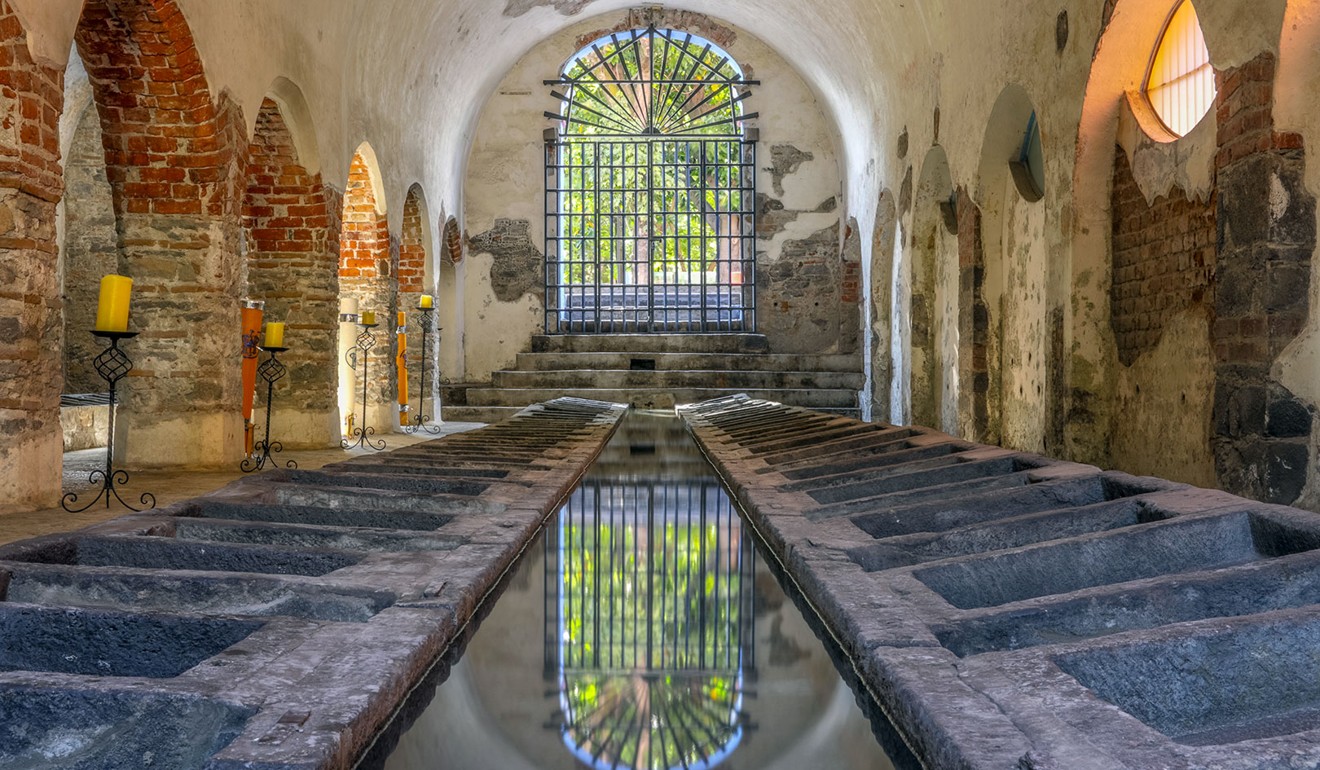 "Distinctive, spice-rich cuisine," you said. What would you recommend?Poblano dishes combine pre-Hispanic staples, Spanish flavours and Middle Eastern and French flair. A melting pot, built by Spanish explorers for their royalty, the city's personality shows in its food. According to legend, many of these dishes were created by enterprising nuns, hidden away in their cloisters. What's worth trying? Mole Poblano, a chilli and chocolate sauce (delicious with chicken), and chiles en nogada, ground-meat-filled chilli peppers covered with walnut sauce.
What is a mole? Unpacking Mexico's hottest dish of the moment
What else is there to see?Make time for the International Museum of the Baroque, designed by Pritzker Prize-winning Japanese architect Toyo Ito, and Cholula, an indigenous hamlet on the town's outskirts that is home to the Great Pyramid and several baroque churches.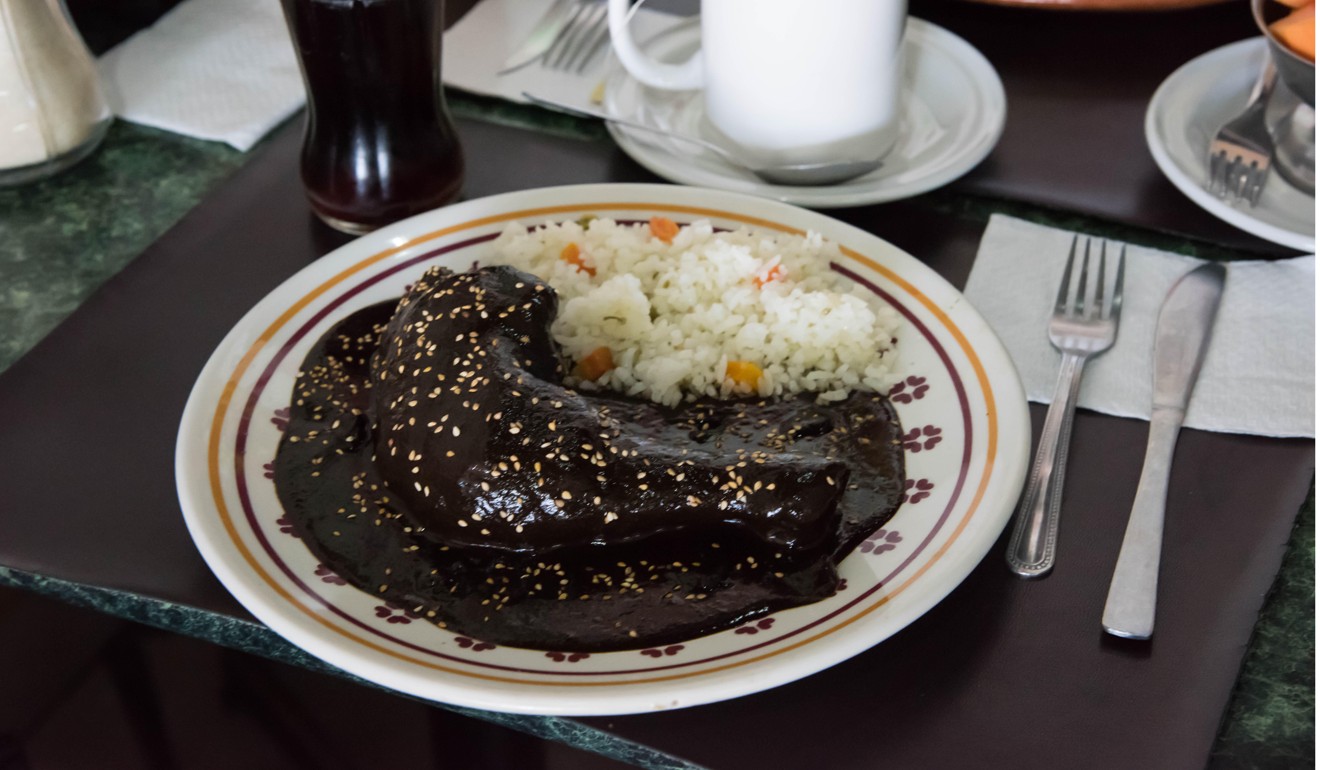 How much do rooms at those hotels cost? Rates start at US$250 per night at the Rosewood Puebla, and US$229 at the Cartesiano.
Getting there
ANA, American and United offer connecting flights from Hong Kong to Mexico City via Tokyo, Dallas and San Francisco, respectively.