What is it? For generations of Midwestern Americans, summer has meant a stay at the Grand Hotel, an iconic lake retreat on Mackinac Island, Michigan's oldest state park and the United States' second national park, after Yellowstone. The 393-room resort, which operates from May to October and opened on July 10, 1887, is on the Straits of Mackinac, which separate Michigan's upper and lower peninsulas and connect great lakes Huron and Michigan. Since 1933, the Grand has been family owned, and it has now been operated by three generations of the Musser family.
Phuket resort where Hollywood-approved lifestyle guru plays central role
Since no cars are allowed on Mackinac, how do you get around?You've been doing your homework, haven't you! Since 1930, bicycles and horse-drawn carriages have been the only vehicles allowed on the island, home to roughly 600 year-round residents. Guests cross the straits on Shepler's Ferry boats departing Mackinaw City, sharing deck space with the islanders' mail, flowers, food and everything else the Grand requires to keep its 150,000 overnight guests each season happy. There may be no cars on Mackinac, but the island does have an airport, so some guests fly in on charter planes and Great Lakes Air flights.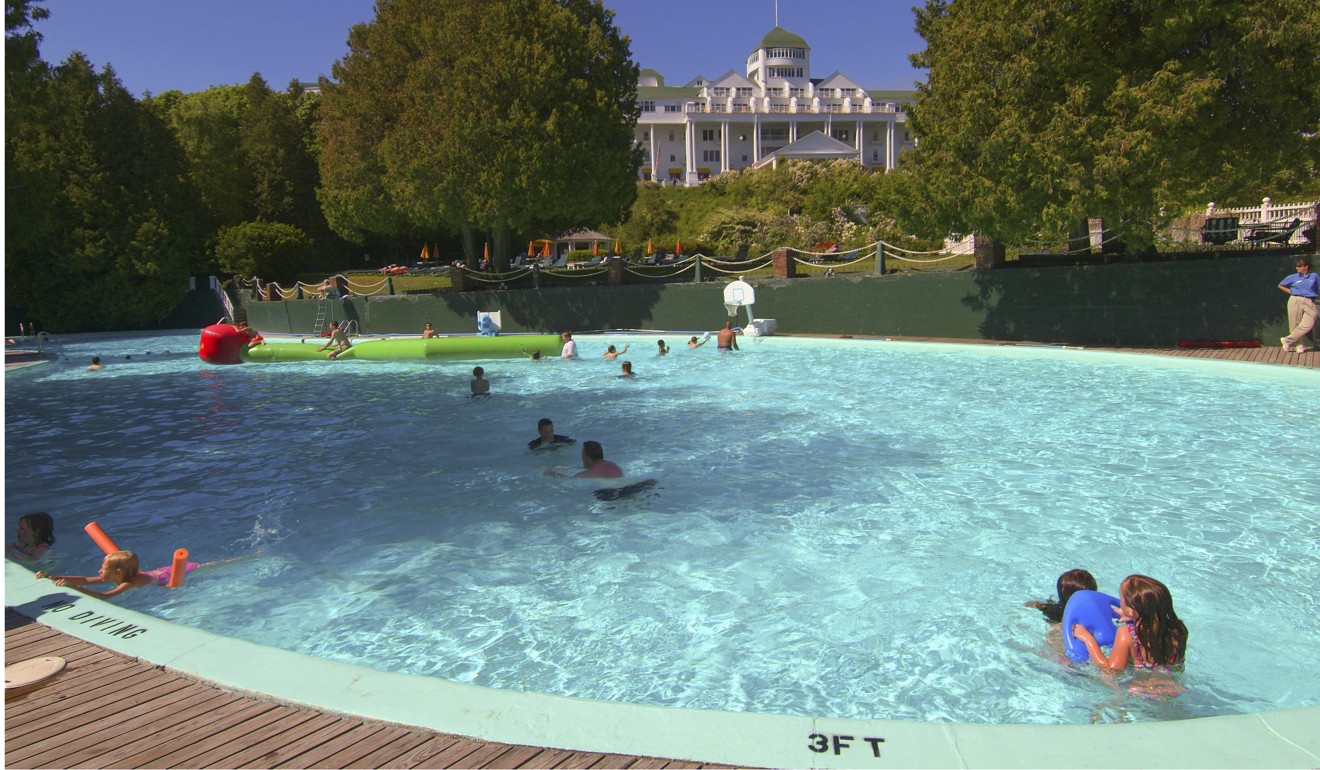 What is there to do at the resort?For all of its 131-year history, the Grand's most popular guest activity has been loung­ing on the 660-foot front porch, the longest in the world. American flags and 147 planting boxes loaded with 1,375 red geraniums adorn the columned porch, where guests stroll arm-in-arm and relax in 100 white rocking chairs, playing cards, sipping cocktails and putting the world to rights while taking in expansive water­front views.
The restless play lawn games such as crochet and bocce or take resident hotel historian-led tours and master gardener-guided walks through the resort's 13 gardens. The irrepressible play tennis, footgolf (a sport that is played exactly as you may imagine) or pickleball (like tennis, but with paddles), or rent bicycles.
The stables and carriage house are open to visitors and golfers (the real kind) ride a horse-drawn carriage between the front and back nines of The Jewel, the resort's 18-hole golf course. The sprawling Esther Williams swimming pool is named after the athlete-actress who starred in the 1947 movie This Time for Keeps, which was filmed at the hotel, as was the 1980 film Somewhere in Time, starring Jane Seymour and Christophers Reeve and Plummer.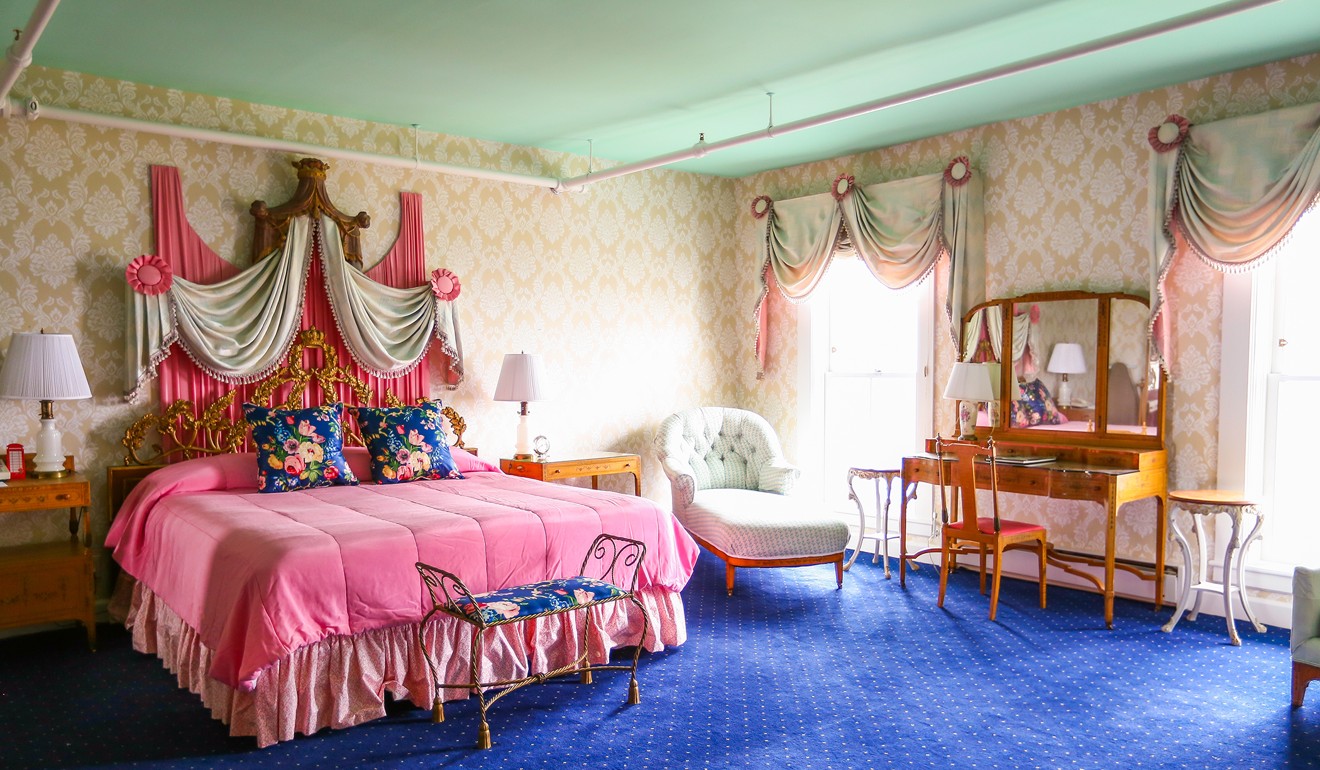 What else is on Mackinac? Eighty per cent of the island is state parkland laced with 110km of hiking and biking trails. Hotel-arranged horse-drawn carriage tours clip-clop through the wooded interior, along the rugged coastline and through the charming 19th-century port village, known for its antique stores and fudge shops. Other activities include kayak rental, charter fishing, horse riding, visits to butterfly conservatories and the art museum, and tours of Fort Mackinac, which was built by the British in 1780/81 and wasn't "brexited" by the dogged colonialists until 15 years after American independence.
Heavenly holiday: stay in a Spanish monastery known as the 'birthplace of chocolate'
What is the accommodation like?The decor of the guest rooms and suites, some with balconies, differs, yet all convey a carefree, comfortable, luxurious summer vibe expressed through a riotous blend of colours and striped, checked and lush botanic-patterned fabrics. Several suites are named after former first ladies of the US and reflect their decor preferences while residing in the White House.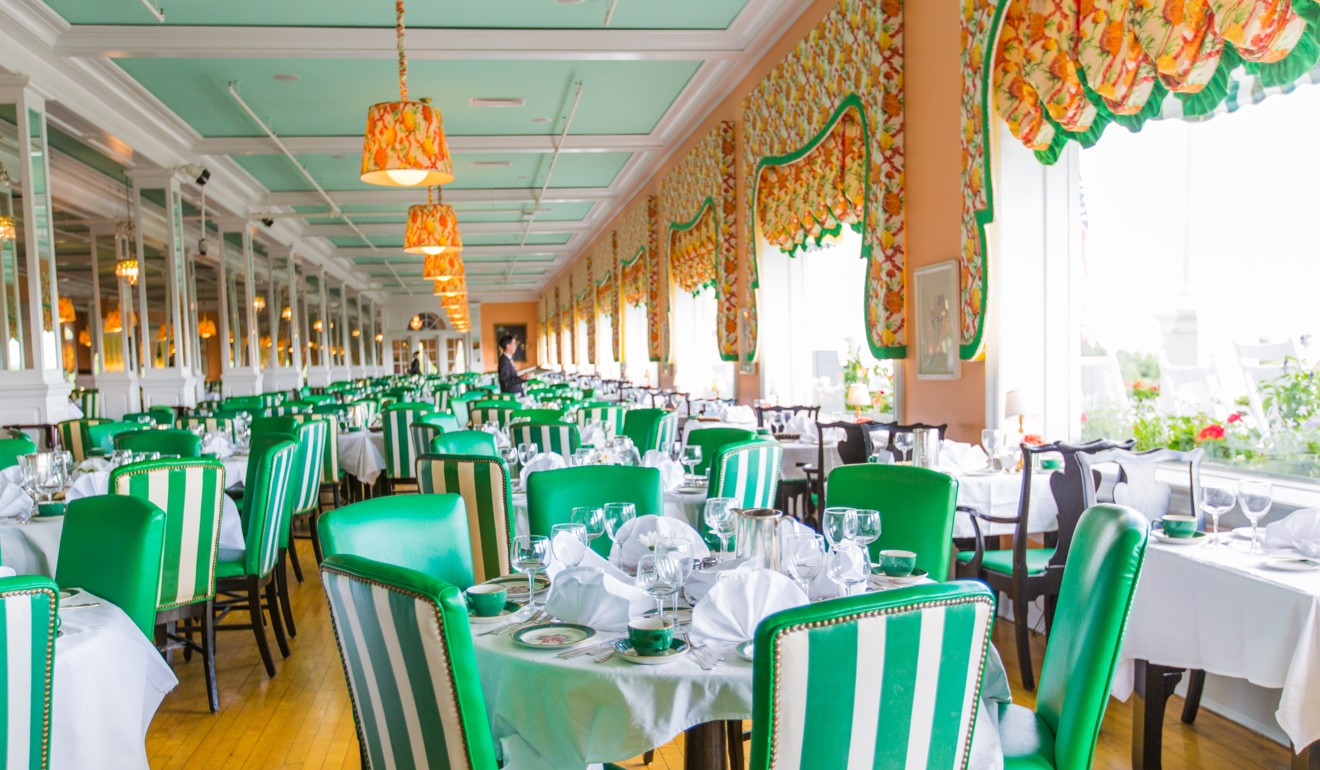 Where can I get a good feed? The 100-person kitchen staff is kept busy serving 4,000 meals a day. Full breakfast, lunch and dinner are offered in the elegant Main Dining Room, where the lunch buffet stretches for 30.5 metres. A harpist plays during afternoon tea, which is served in the parlour. A dress code is in effect during the five-course, gourmet dinner. Each evening, demitasse is served in the parlour and ballroom dancing to the house orchestra fills the Terrace Room with good ol' fashioned merriment.
Else­where, snacks and light meals are served in Carleton's Tea Store and Sadie's Ice Cream Parlor. Next to the Sushi Grand is The Gate House tavern-style restaurant, where you'll find craft Michigan beers. Guests ride carriages out to Woods Restaurant, a Tudor mansion among the trees that serves Bavarian specialities and is home to one of America's oldest operating duckpin bowling alleys.
Paradise found: a Maldives resort that is far from the madding crowd
What's the bottom line? All rates are priced per person, per night and include meals. The Full American Plan, for instance, which includes breakfast, the lunch buffet and five-course dinner in the Main Dining Room, starts at US$329 for a standard room and US$492 for suite accommodation.
Getting there
The nearest commercial airport to the Grand Hotel is Pellston Regional Airport, which is accessible through a daily air service with Delta Airlink from Detroit. Air Canada, Delta and United offer connecting flights from Hong Kong to Detroit.