"Would you like some soju," asks Mr Ahn, smiling effusively as he leans across from his cabin.
"At eight in the morning?" I ask. I am bewildered.
"Ha, we Koreans start any important journey by drinking soju," insists Ahn, twisting the metal top off a green bottle. He pours the potent, colourless rice wine, consumed widely in both Koreas, into plastic cups.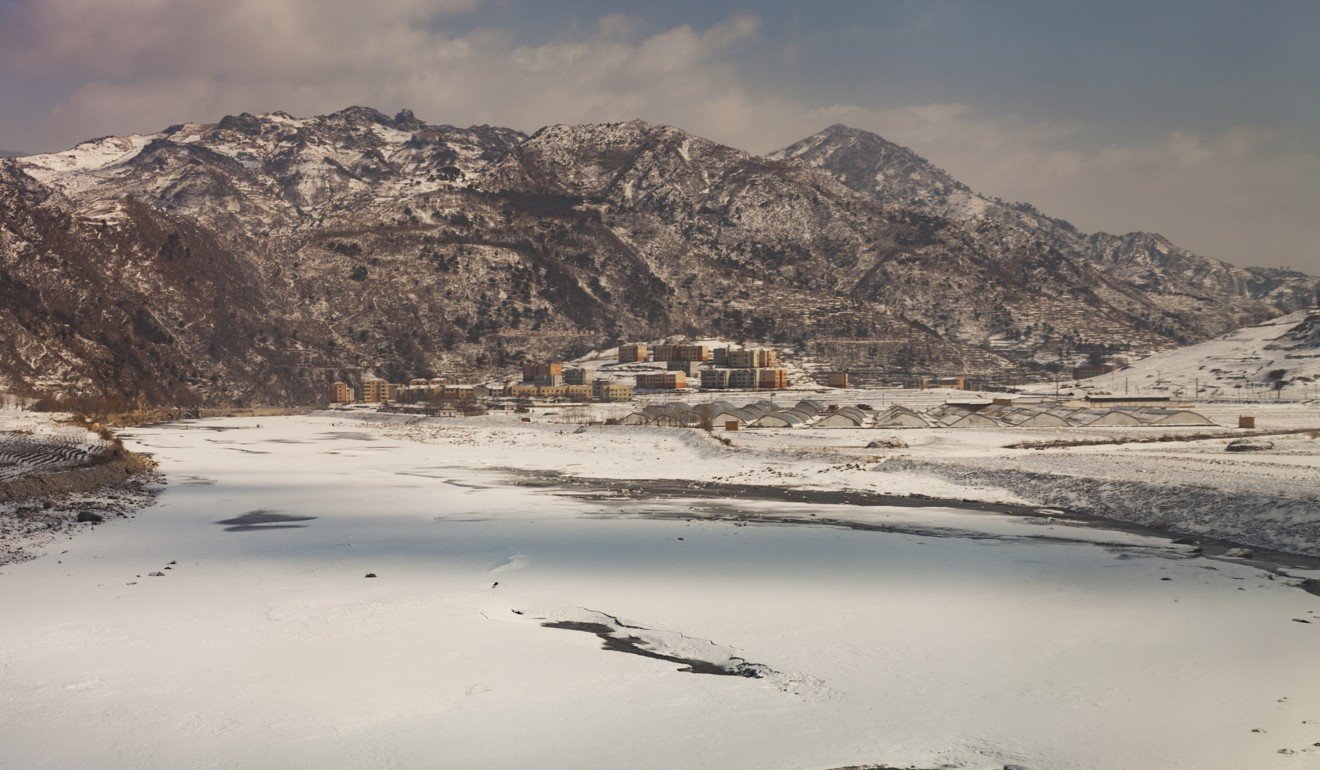 Memories of many painful mornings flash through my mind but, before I can back-pedal, toasts are being raised to this unusual journey. It's March 1 and, for the first time, foreigners are being permitted to take a domestic passenger train from the North Korean capital, Pyongyang, the 800km to Tumangang, in the far north, before crossing into Russia. The train will then continue all the way to Moscow, making it the longest train journey in the world. An Australian couple are the only two of the nine foreign travellers aboard who are going the whole way to the Russian capital, albeit with stops along the way.
How safe is North Korea – and is it an ethical tourist destination?
At Pyongyang Station, the excitement is evident as we hurry our luggage to our allotted cabins and stow it away.
There's little hustle or bustle on the platform. A lady in a smart indigo uniform sells buns, cigarettes, soda, fish and crisps from a cart. A Korean mother is carefully helping her daughter climb the steps to a carriage while other passengers wait their turn in silence. A couple share the load of a cardboard box as they stride towards another carriage.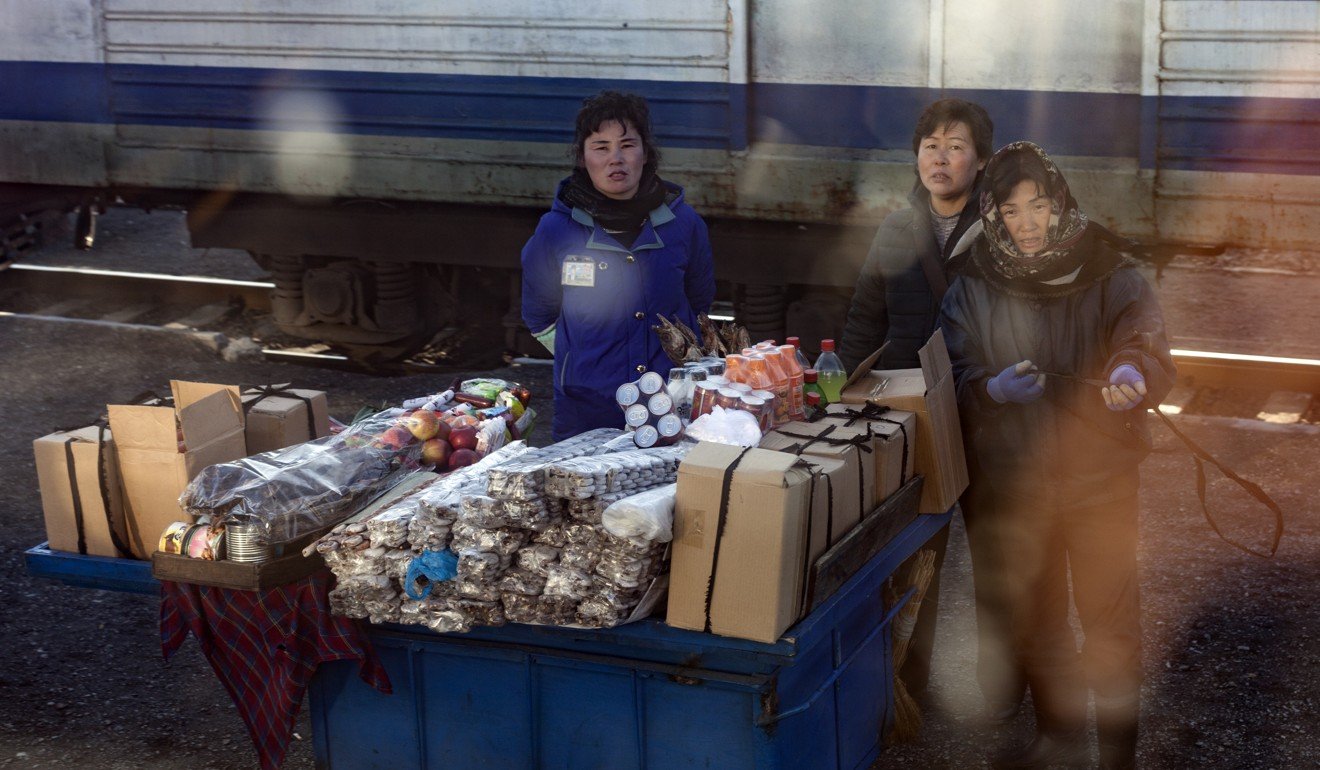 Further down the platform, the doors of a shiny black car open and a family of five shuffles out, heading for the guard checking tickets at the door to their carriage. An engineer passes along the train, inspecting each carriage from top to bottom, while a young soldier puffs away on a cigarette by an open door.
Getting to grips with North Korea in 15 graphics
Soon, all passengers are aboard, leaving the platform to those waving their good­byes and the police officers, guards and military personnel who outnumber them. A whistle breaks the near silence and the train trundles away from the station.
As the last of Pyongyang's pastel shaded residential blocks recede from view, pretty hamlets begin to play hide and seek between hills and tunnels. The villages, farms, barns and mountains we pass are blanketed with snow, and men and women (one with a baby on her back) shovel the white stuff off bridges, pavements, tracks and roads while children frolic.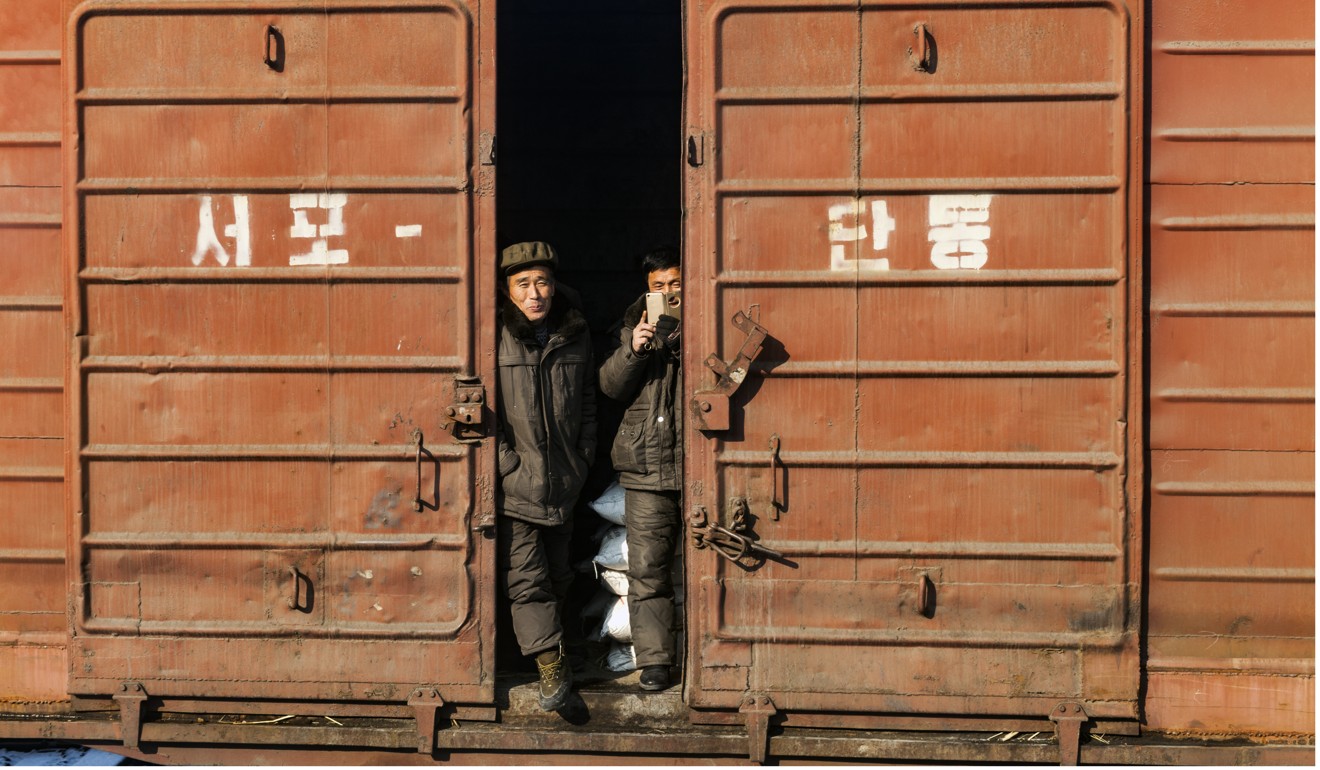 In towns, bullock-carts laden with wood wheel their way along tree-lined gravel roads, stopping to give way to the occasion­al military truck or bus. Men crouch on frozen rivers, fishing through holes, while women do their laundry or fill jerry cans with water drawn from beneath the ice. Drivers wash their vehicles on the banks.
Looking down as we cross a bridge, I see a soldier who appears to be preventing a flock of sheep from falling into the icy river. A man on his bicycle is less fortunate; losing his balance, his chocolate brown cloth bag flies from the basket and tumbles into the water. His anguish is obvious.
North Korea exposed: images of everyday life in the world's most reclusive nation
We are not permitted to leave the train when it pulls into Pyongsong Station and so make do by peeking through the window. I smile at two men in brown insulated suits standing in the doorway of a cargo train.I point to my camera and they break into their biggest smiles. Then one of them starts clicking away at me with his smart­phone. I wave as we fork our way out of the station, bound for Hamhung, on the east coast: the other side of the Korean Peninsula.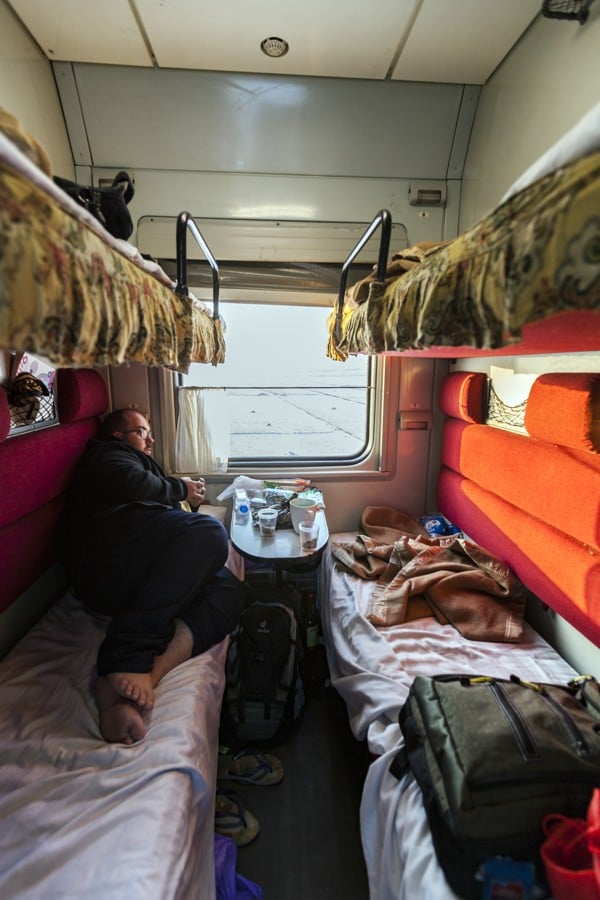 The carriage assigned to foreigners and North Koreans going abroad contains six four-bed cabins comfortably kitted out with fresh linen and a fixed table. Looking into one of the 14 carriages assigned to local passengers on the few occasions we're allowed to get off and stretch our legs reveals that they have to make do with neglected seating under watchful portraits of their dearest leaders: Kim Il-sung and Kim Jong-il.
The ride is pleasantly smooth. Although we have no dining car, diligent attendants deliver a sufficient supply of hot water from a coal-fired samovar to make our own brews and prepare tubs of instant noodles that were bought with North Korean won in Pyongyang's Kwangbok Supermarket, along with fruit, milk and boiled eggs. And of course, the food is complemented by soju, makgeolli (rice wine), beer and soda. In the evening, the alcohol helps break the ice with our companions – Korean loggers travelling to Khavarosk, in Russia.
A Pyongyang hotel staff sports day: fun and games, North Korea style
We have a birthday boy in our midst and, to accompany his cake, the loggers present him with a pre-packed meal of kimchi, rice, meat and vegetables, then, on learning he is vegetarian, a cucumber.
That evening, smoking a cigarette with Ahn and our other guide – minders provided by state-run Korea International Travel Company (KITC) to keep an eye on the foreigners – we watch the saffron sun set, its golden rays caressing a stunning white panorama. Smoke rises from the chimneys of the cottage-style houses and it is heartening to think that within them, families are sitting down to a warm meal, despite the desperate reality of life here.
"Look, full moon," says Ahn, pointing. "In Korean tradition, the first person to look at the first lunar full moon will be lucky throughout the year." He's beaten me to it, and probably needs the luck more than I do.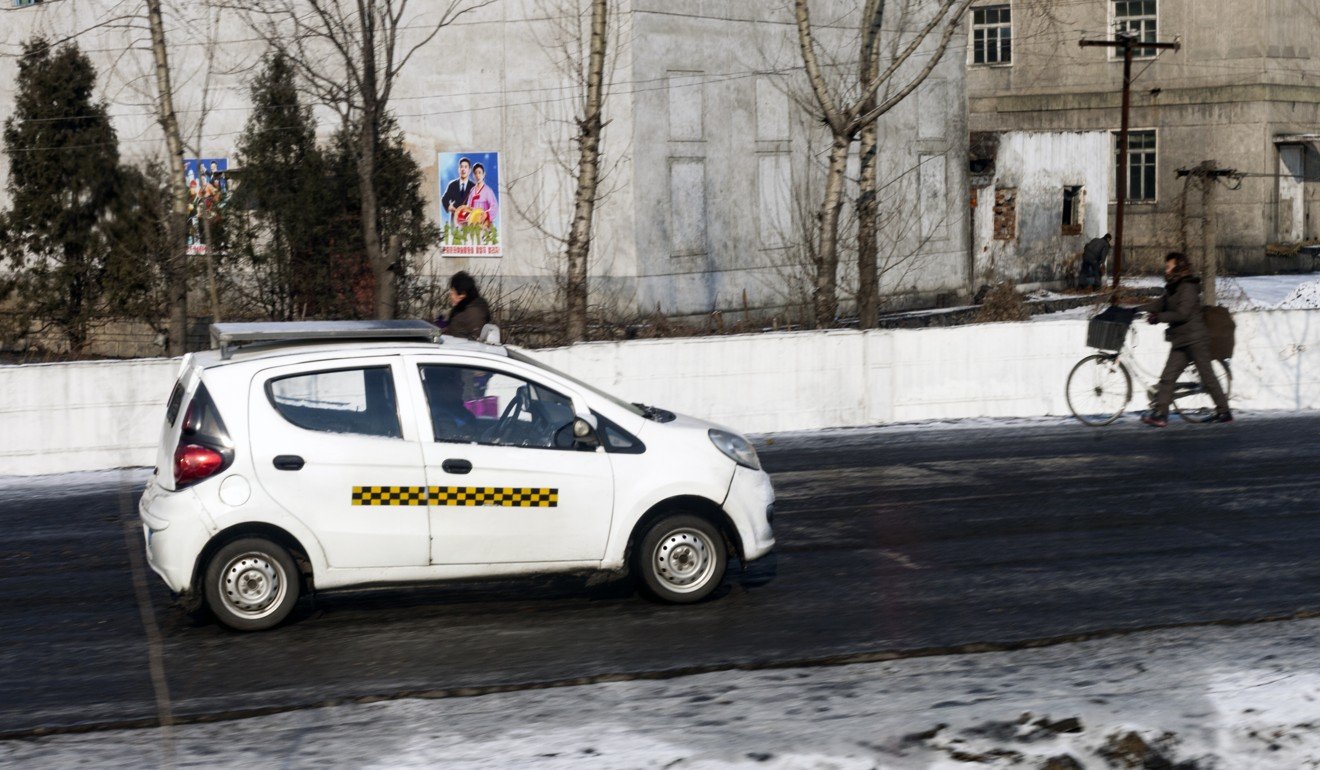 The moonlight does little to dispel the dark. It is no secret that North Korea suffers from acute electricity shortages and increasingly people have turned to solar power. We've passed many balconies and rooftops covered in solar panels and I even spotted one on the roof of a "smart car".
In the villages and towns we pass through, people walk and cycle the streets without even a flashlight.
The portraits of the Kims, which are painted on a facade of all station buildings, are unlit, a state of affairs that is unheard of in Pyongyang.
I cannot see her, but during the long stop in Hamhung, I hear a woman pleading, "Ajeossi, ajeossi," begging to board. I'll never find out whether she succeeded.
'I've not told my parents' – meet a Hong Kong fan making the trip of a lifetime to watch his team play in North Korea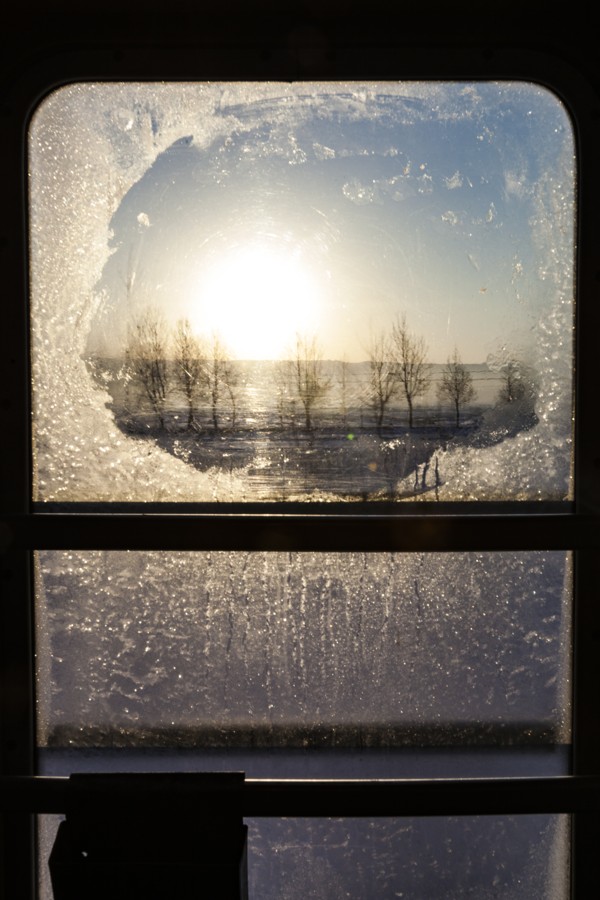 We are somewhere near Kimchaek, in the northeast, when the sun rises. Although we are allowed to stretch our legs when we pull into the town's station, our guides warn us against wandering off, even to find out what the cart lady is selling just along the platform. Weary looking local passengers are a little freer, some relieving themselves in bushes, others huddling in groups to smoke as others still use freshly fallen snow to wash their face and hands.
Heading due north, we pass Kilju, and tour leader Simon Cockerell, of Koryo Tours, informs us that we are just 26km from Punggye-ri, the only known nuclear test site in North Korea (and the one recently "destroyed" by the regime). We collectively gaze into the vast distance, at what looks like a gigantic glacier.
Throughout the journey, the scenery has been unspoilt by billboards advertising Samsung or LG and the like. There has, however, been no escaping the cult of the Kims, be it the large murals, revolutionary posters or enormous slogans painted on wooden boards and planted in the centre of frozen fields. Those slogans seem to stand out more up here in the less populated north.
Chinese tourists flock to North Korea, despite missile crisis
By mid-afternoon the plateau opens onto shimmering vistas of crystal blue, the East Sea (or Sea of Japan). As we near Orang, footprints on frosted white powdery beaches lead the eye towards seabirds, fishermen, and soldiers and coastguards (according to the guides) playing volleyball – all enjoying the warmth of the winter sun.
The natural beauty of the northeastern coast is abruptly interrupted by Chongjin, an impoverished city known for its iron and steel industries. For those in the local carriages, the journey ends here, as it does for our guides, who do not have permits to enter the Rason Special Economic Zone, our next stop. Our carriage is decoupled and attached, together with carriages bound only for Rason, to the engine.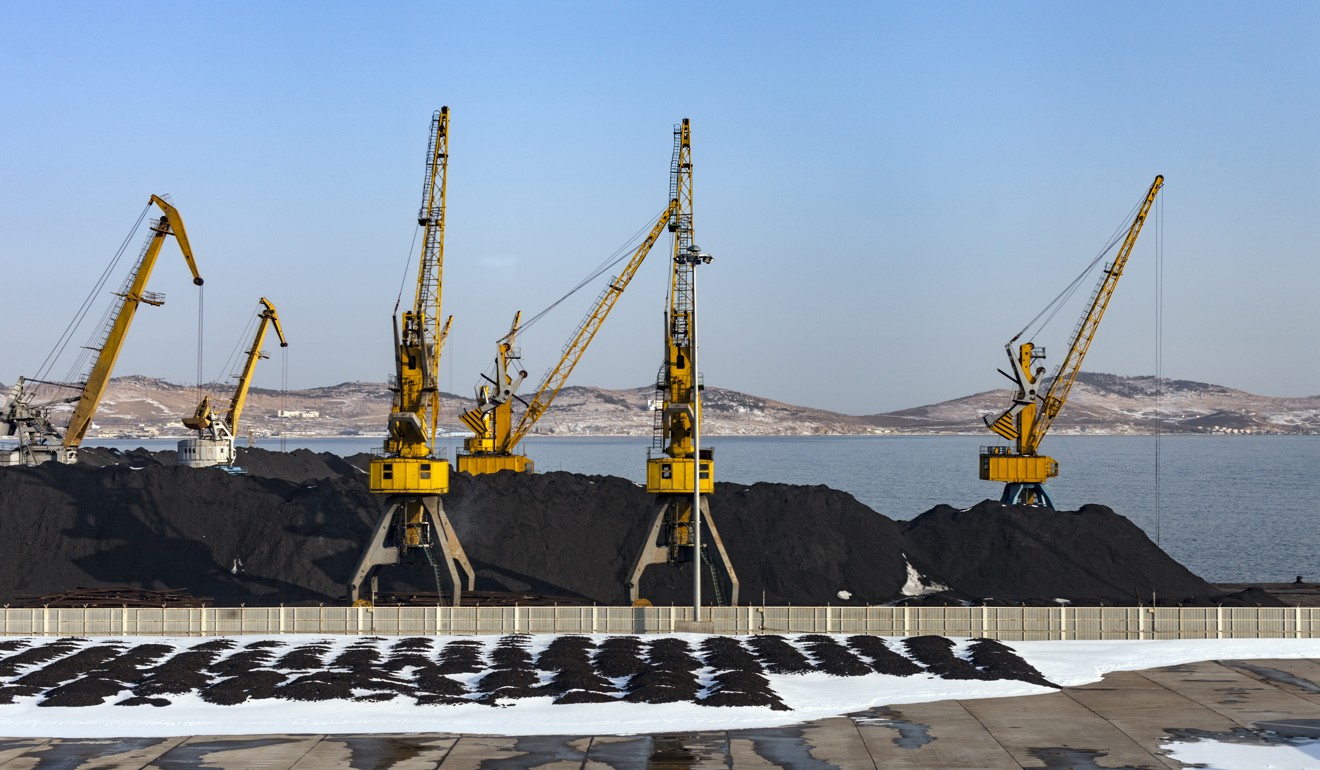 Leaving Chongjin, travelling north, the pain of the fierce Siberian winds is written on every face out of the window as the train slows, which is a regular occurrence.
The coast comes back into view as the train approaches Rason, but there is not a single container ship at sea and the cranes of the economic zone's port stand idle as international sanctions imposed on North Korea continue to bite. Coal lies in mounds waiting to be exported.
Late in the evening, we make it to Rajin, for a two-day stopover. The 18 rooms of the two-storey Namsan Hotel are clean and large and, best of all, come with showers that rain down plentiful hot water.
North Korea lesson one: Hong Kong travel firm offers holidays to Pyongyang's schools for the first time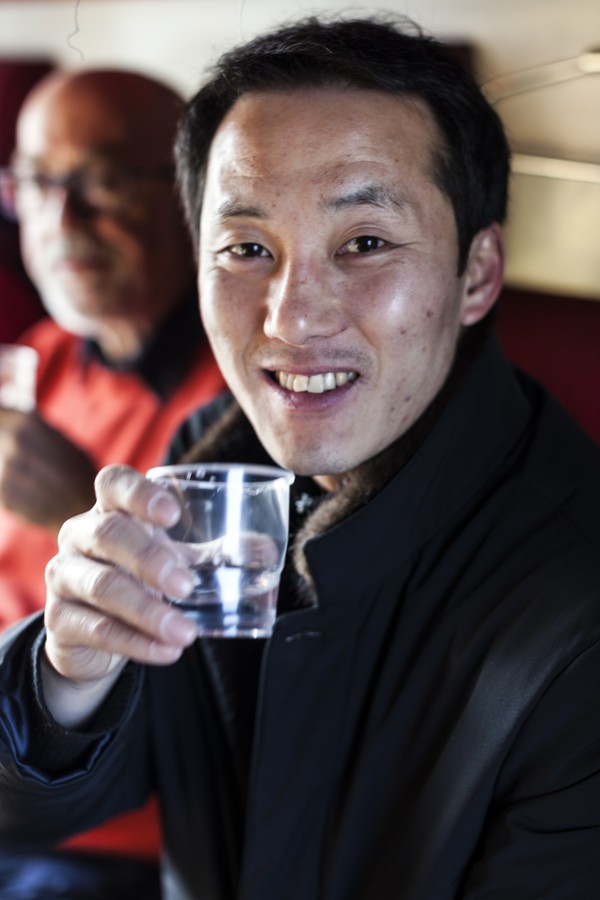 We are joined by two new KITC guides. The Kims – quickly dubbed Tall Kim and Short Kim – take us sightseeing, which includes an obligatory visit to Rajin's huge monuments of the dear leaders (on the train, we escaped this kind of propa­ganda). Since we are crossing into Russia and need roubles, we exchange money at the Golden Triangle Bank, the only one open to foreigners.
At Tumangang, the last station in North Korea, our cameras are checked along with our luggage, to make sure only the right sort of images leave the country. The officials are friendly and, on learning that all of them have seen Bahubali, we share a few laughs about the popular 2015 Indian movie before boarding the train and meeting again our logger friends.
On the last leg of this journey, across the frozen Tumen River, where China, Russia and North Korea meet, we crane our necks for a final look at the hermit kingdom before Khasan comes into view.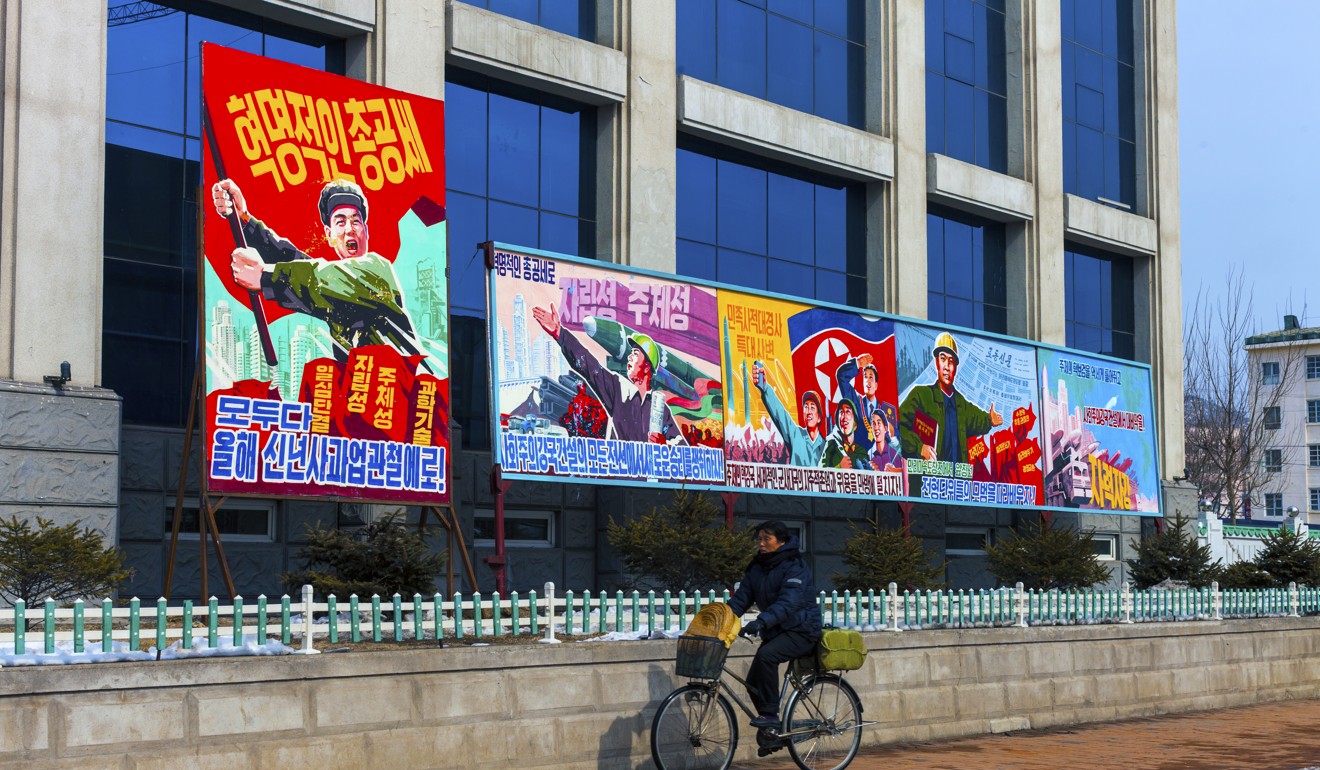 Kim Jong-un recently made a rare foreign visit, to Beijing, by train. Although ours, which we leave as it heads in the direction Moscow, isn't as luxurious or as fast as his, it has given its passengers a rare glimpse into an unscripted North Korea.