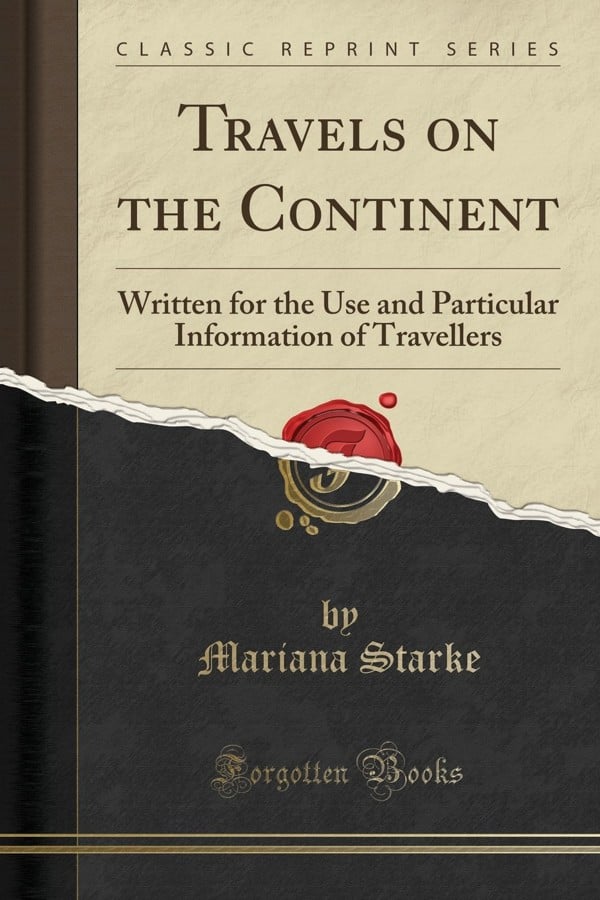 Quite possibly the first guide book to include practical travel information as well as sightseeing advice, Travels on the Continent: Written for the Use and Particular Information of Travellers(1820) was penned by English author Mariana Starke to help British tourists discover a newly peaceful, Napoleon-free Europe.
Besides detailed tips on budgeting, food and accommodation, it featured a rating system using exclamation marks rather than stars, and provided an extensive and illuminating packing list. This included basic necessities such as a room lock, tablecloths and napkins, as well as "portable soup", Iceland moss, Walkden's ink-powder, sulphuric acid, pure opium, mustard, cayenne pepper,
a silver teapot and a good many other sundries.
Almost 60 years later, in 1878, British writer Isabella Bird travelled through Japan on her way to Hong Kong with an India-rubber bath, a folding camp bed, "my own Mexican saddle and bridle, a reasonable quantity of clothes, including a loose wrapper for wearing in the evenings, some candles, Mr. Brunton's large map of Japan, volumes of the Transactions of the English Asiatic Society, and Mr. Satow's Anglo-Japanese Dictionary".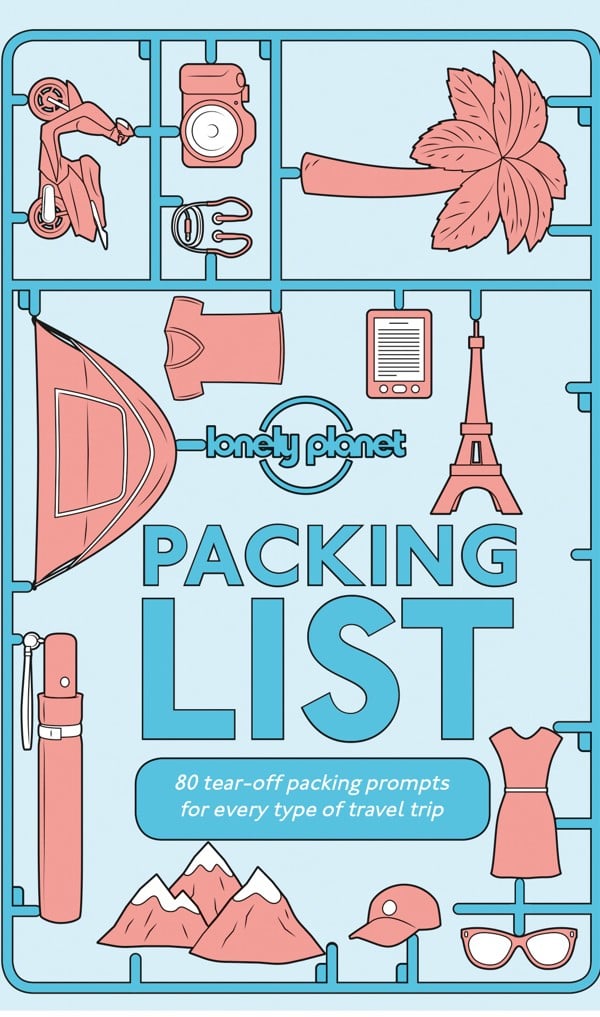 While Bird was exploring Japan, Robert Louis Stevenson, the author of Treasure Island (1883), spent 12 days walking through southern France, on a journey made famous in one of his first travel books, Travels with a Donkey in the Cévennes (1879). His packing list included a self-designed, custom-ordered sleeping bag (before such were commercially available) fashioned from a railway blanket, "a leg of cold mutton, a bottle of Beaujolais, an empty bottle to carry milk, an egg beater and a considerable quantity of black bread and white".
Modern travellers, of course, are usually less encumbered, and have the luxury of packing-list apps for reminders and suggestions. Offering something more old-fashioned (though without India-rubber baths or legs of mutton), Lonely Planet is publishing a new Packing List. Perhaps a useful companion to 2016's How to Pack For Any Trip, it contains 80 tear-off sheets and features all the essentials required for various kinds of overseas travel.
For a preview of Packing List, visit shop.lonelyplanet.com. Starke's Travels on the Continent has just been reprinted by Forgotten Books and can be previewed and purchased at Amazon.co.uk.
---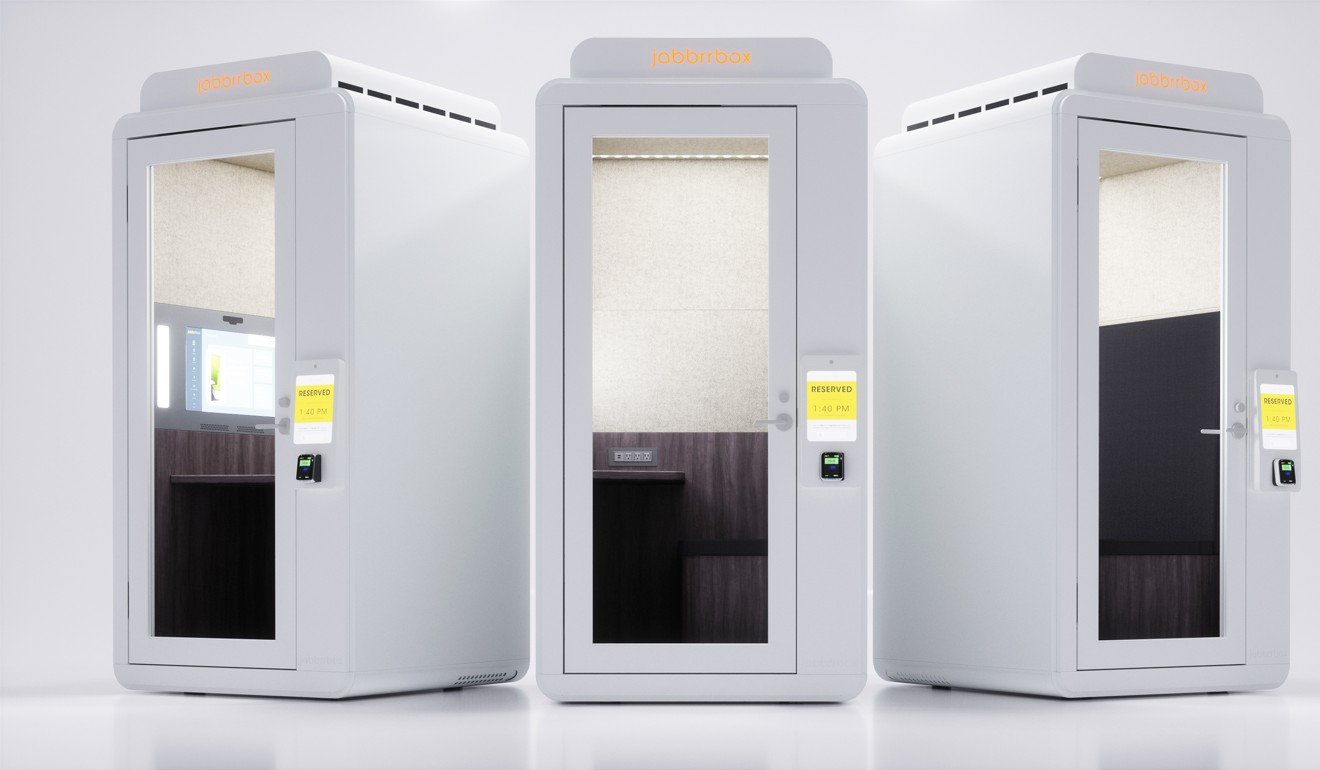 Now you can rent a Jabbrrbox at New York's LaGuardia Airport
Eight Jabbrrboxes – self-contained booths that can be rented for 15 minutes or more – now call New York's LaGuardia Airport home. Each Jabbrrbox contains a desk and seat, secure Wi-fi, USB charging and other business faci­lities, and is priced at US$10 for 15 minutes, US$15 for 30 minutes or US$30 for an hour.
The company hopes to expand worldwide eventually, and Hong Kong is one of the potential new destinations that you can vote for at jabbrrbox.com.
---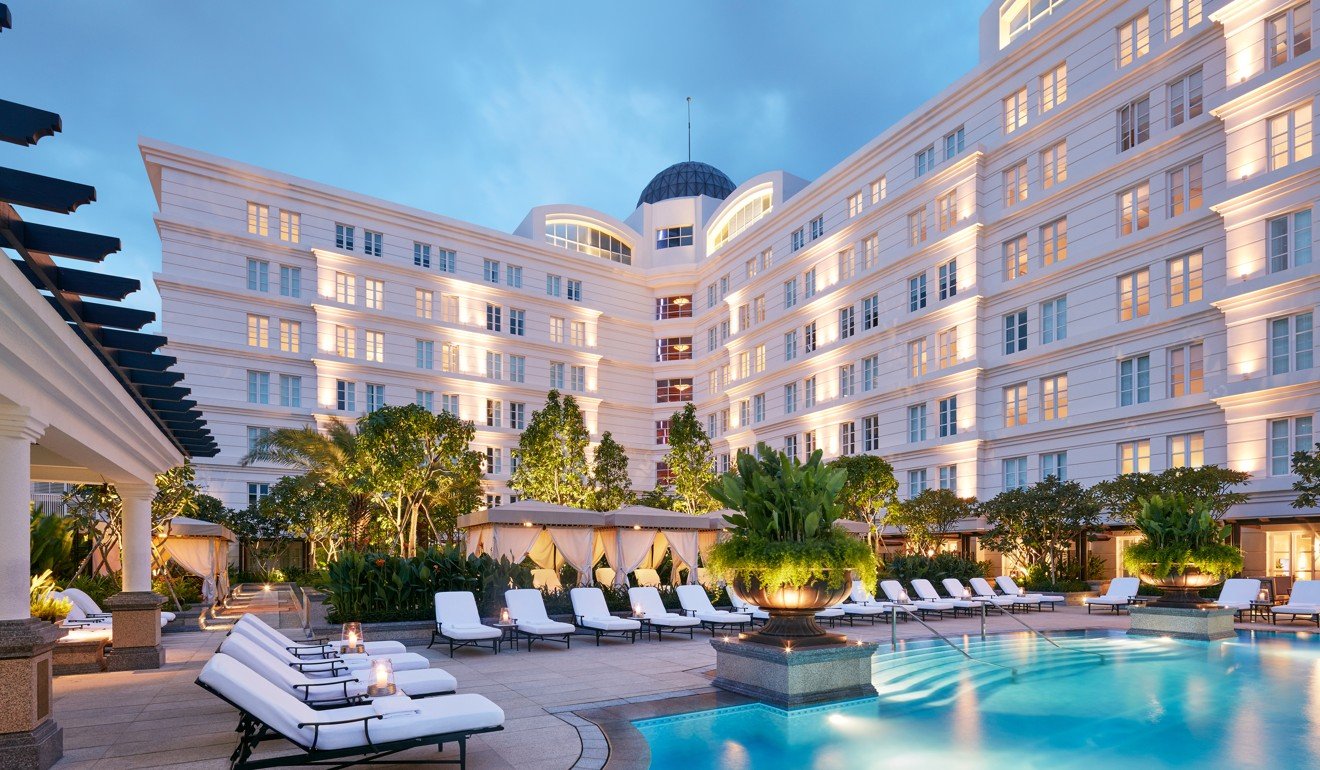 Deal of the week – a Hong Kong to Ho Chi Minh City package
A two-night stay at the Caravelle Hotel with Farrington Vacations' Ho Chi Minh City package starts from HK$2,930 per person (twin share). Prices at the Park Hyatt Saigon start from HK$4,490 and if you pay for an extra night (from HK$2,950 per person) you can get a fourth night free. These prices include economy-class flights with Cathay Pacific and daily breakfast, and will be available, with occasional high-season surcharges, throughout the summer.
For more hotel listings and other booking details, visit farringtonvacations.com.hk, where you will also find a similar package but with business-class flights from about HK$2,650 per person extra.