For lovers of statistics, how about this one: 63 per cent of Danish politicians ride their bikes to parliament every day. I rather like the idea of the nation's decision makers pedalling through the snow on winter mornings alongside their fellow citizens.
Copenhagen has more bicycles than people and more than half the workforce commute on bikes on a daily basis. The Danish capital boasts 454km of cycle lanes and pedestrians intending to cross the road have to negotiate a blonde stream of professionals, students and mums towing babies in trendy buggies before they get to the motorised vehicles. Intelligent traffic lights designed to give priority to bikes and buses are being installed and even the rubbish bins are mounted at just the right angle for lobbing litter in without having to dismount.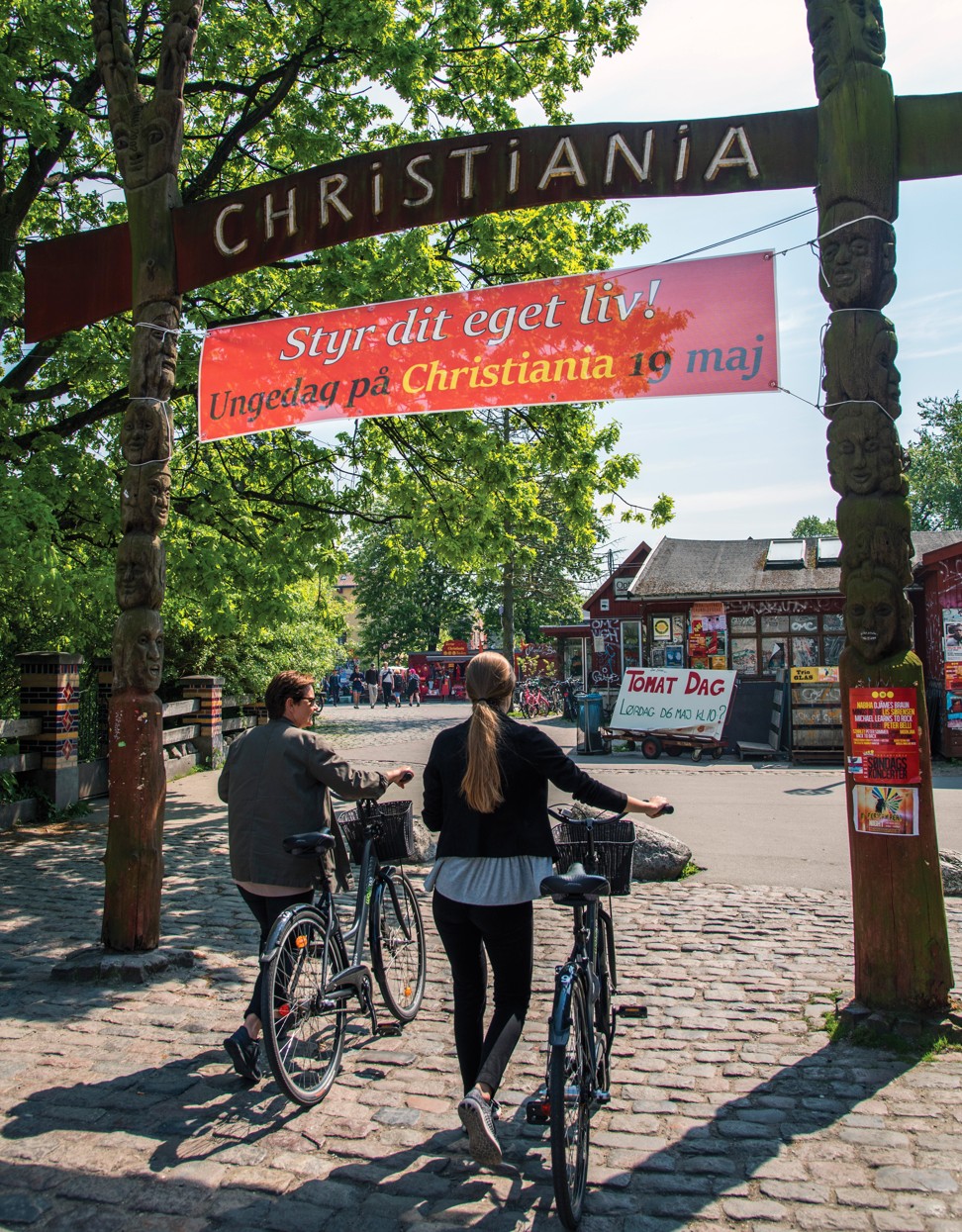 Despite all the cardio-friendly activity, the Danes also like to let their fair hair down when the opportunity arises and, on the day I arrive, the entire population appears to be on a boozy bender. Unseasonably warm spring weather causes beads of sweat to settle on Scandinavian foreheads and damp patches to form on T shirts. Temperatures are forecast to reach a sultry 19 degrees Celsius.
Alcohol is expensive in Copenhagen's bars but there's a workaround familiar to any budget-minded Hong Kong tippler. Along with every other convenience store I pass, the Nørrebrogade branch of 7-Eleven is overwhelmed with thirsty punters ransacking the fridges for cans and bottles. Queen Louise's Bridge is transformed into a raucous gathering place and, by mid-afternoon, even pavement space is hard to come by.
Drinkers with reddening faces spill onto riverside lawns and, this being Copenhagen, empty cans and bottles are neatly stacked, ready to be returned for recycling. Denmark is consistently ranked among the happiest countries in the world – perhaps they're polled on sunny summer evenings after a few bottles of Carlsberg.
In fact, the cheerful Danes should be a lot more smug than they are. Most speak better English than the English do and they enjoy the world's best work-life balance and lowest income inequality. As locals like to say, "Few have too much and fewer have too little." Copenhagen was ranked the planet's greenest city in 2016 and is aiming to become the first carbon-neutral capital by 2025. The World Bank rates Denmark the easiest place in Europe to do business and the Scandinavian nation is also the second least corrupt country in the world, behind New Zealand. Maybe they bribed Transparency International, which compiled the list.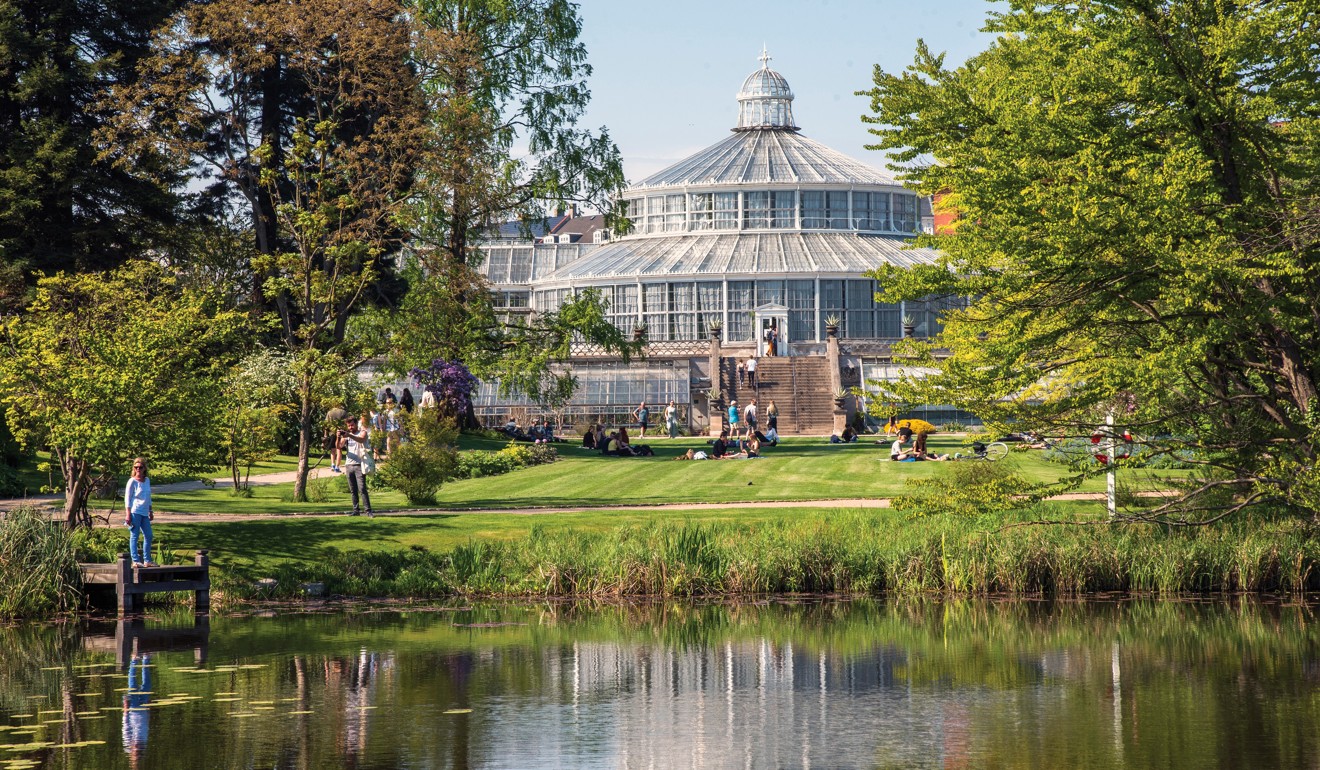 Ah, but the Danes pay eye-wateringly high taxes, I hear you say. Fair point, particularly compared with Hong Kong, and yet many of the world's most highly taxed countries (Norway, Switzerland, Canada, the Netherlands, etc) also lead global happiness tables. Besides, the Danish government needs the revenue to pay for all those angled rubbish bins.
I begin my own cycling tour in the Nyhavn district. The Danes have a waistline-widening love of sweet pastries and there are few empty seats outside the quayside cafes, bakeries and restaurants. Wooden fishing boats creak as they bob in the canal and a row of colourfully painted 17th-century waterfront houses completes the photogenic scene.
A plaque on the facade of Nyhavn 20 commemorates its most famous lodger – Hans Christian Andersen wrote his first fairy tales while he was living on the second floor.
On the subject of Andersen's fairy tales, the Little Mermaid statue combines the role as much-loved symbol of the city with its less distinguished status as one of the world's most overrated tourist attractions. Half a dozen buses are disgorging squads of sightseers when I arrive and the nondescript nymph is soon lost in the sightseeing scrum.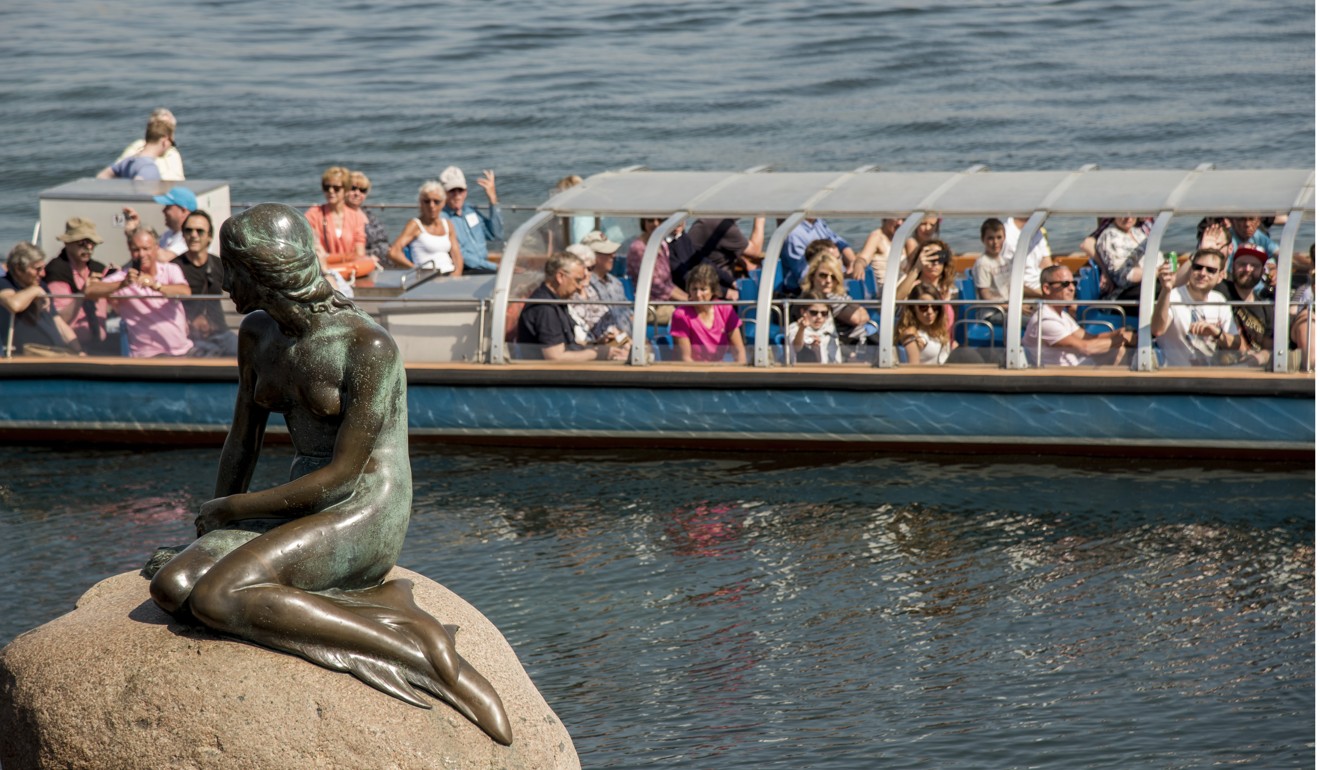 Perched on a rock at the entrance to Copenhagen's harbour since 1913, the diminutive bronze sculpture has led an eventful life. Vandals have decapitated her twice and sawn an arm off, and anti-whaling activists covered her in red paint. To add insult to injury, the statue was banned from Facebook in 2016 for breaching nudity guidelines.
After two minutes I'm ready to move on. A short cycle brings me to the Kastellet, or Citadel, a leafy military com­pound open to the public and mercifully free of tour groups. Wandering around the immaculately preserved forti­fi­cations and barracks might not sound especially exciting but having extricated myself from the scrum trying to see the Little Mermaid's nipples, I feel like I've struck TripAdvisor gold.
Next stop is Lamma Island. Well, its Danish doppelgänger, anyway. Christiania operates as a self-governing society within a city. Private cars are outlawed; Tibetan prayer flags are compulsory. The 800 or so inhabitants have their own news and information website, flag and currency. Christiania's heyday was in the early 1970s, when a group of idealistic alternative lifestylers took over an abandoned military base. Despite its anarchist origins, however, rules were gradually introduced. Weapons and hard drugs are illegal; soft drugs just about tolerated, give or take the odd police raid; and the distant chimneys of Amager power station would make any resident of Yung Shue Wan feel at home.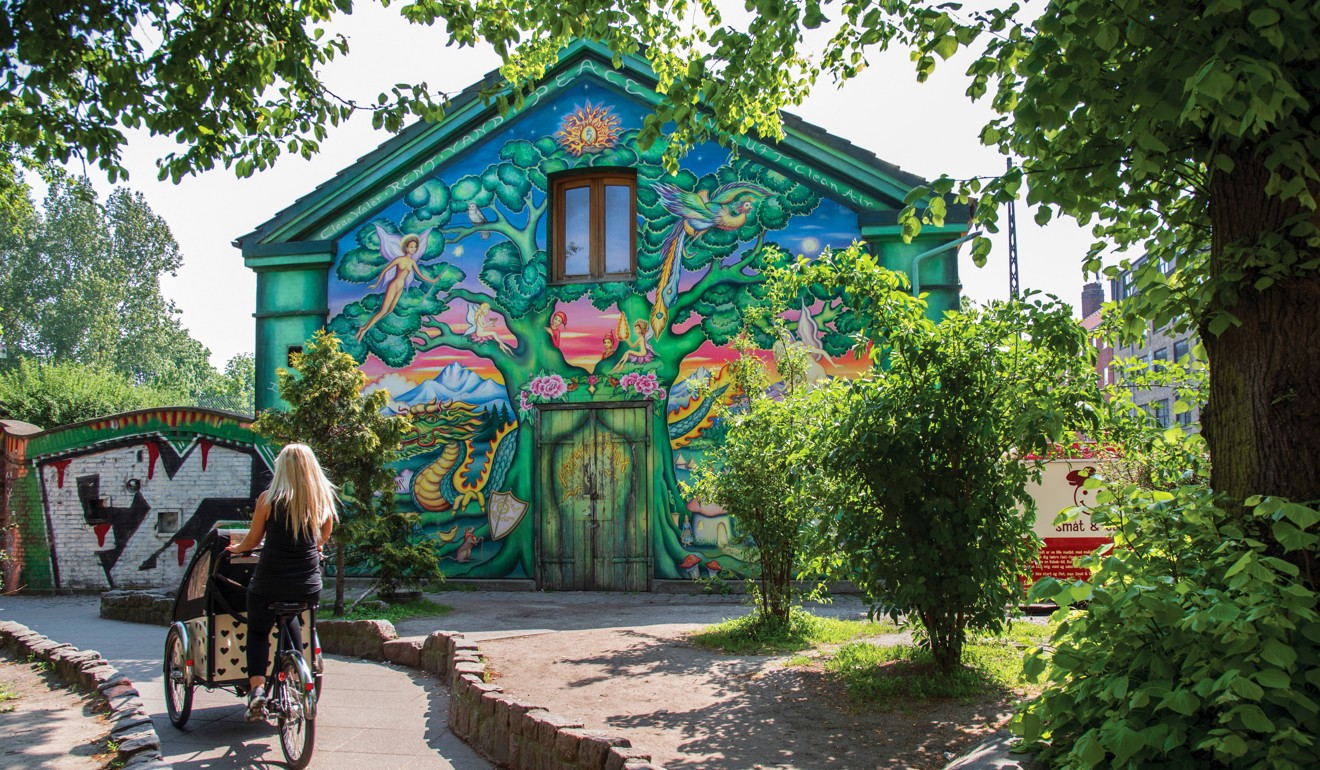 The enclave's most famous inhabitant, Lukas Forchhammer, lead singer of Danish band Lukas Graham, included scenes from Christiania in the video that accom­panied 7 Years, the world's seventh bestselling song in 2016. His hometown has definitely seen better days but there are still pockets of charm, particularly the rustic hand-built houses around the lake. I get lost trying to find my way out until a helpful hippie points me in the right direction, adding, "The real world is that way."
Ten minutes after leaving the anti-establishment utopia, I find myself outside Amalienborg Palace,home of the Danish royal family, watching the changing of the guard. Talk about culture shock. It's a pared-down ceremony because the queen is not in residence and, judging by some of the flushed faces half hidden under bearskin hats, the guards would rather be taking a dip in Christiania Lake.
Heatwaves don't last forever in these parts and Nordic meteorological norms are abruptly restored after a couple of days. Copenhagen feels more North Pole than North Africa all of a sudden as a knifing wind whistles down the Baltic, cutting through clothing and clawing at exposed skin.
To escape the cold, I join a Carlsberg Brewery tour – purely for research purposes, you understand.
By the time we finish, hic, rain is lashing down in icy sheets, so I reluctantly return the rental bike. Fair weather pedalling is one thing but when conditions turn nasty, Copenhagen's cycle lanes are best left to the hardy Danes and their politicians.

Getting there
Cathay Pacific flies direct from Hong Kong to Copenhagen.