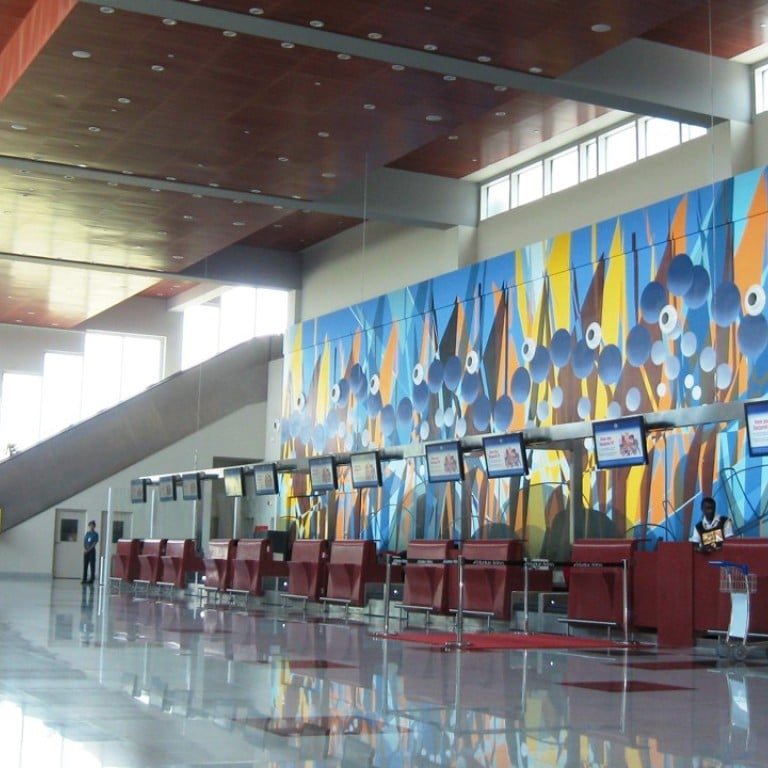 Opinion
Travellers' Checks
by Adam Nebbs
Travellers' Checks
by Adam Nebbs
With no flights to Sri Lanka's white elephant airport, nearby resort offers great golf deal
The Shangri-La Hambantota Resort & Spa was built on the expectation Mattala Rajapaksa International Airport would be fully functioning, but with airlines shunning it, the deals on offer there are worth it for the bird life and the golf
Sri Lanka's most famous elephant is a white one called Mattala Rajapaksa International Airport (MRIA). It was opened at enormous expense in March 2013, to serve Hambantota, on the country's south coast, against the advice of aviation experts and conservationists, who warned against crosswinds and the dangers to elephants and migratory birds.
Several airlines began using the airport, but those crosswinds and birds – including peacocks, many of which have been sucked into engines or splattered against windscreens – and a severe lack of passengers, soon led to a steady pull-out. Earlier this month, flydubai took off from MRIA for the last time, leaving this isolated jungle folly – named after, and widely blamed on, former president Mahinda Rajapaksa – and its 12 check-in desks with apparently no scheduled passenger flights at all, either international or domestic.
Shangri-La's Hambantota Resort & Spaopened in mid-2016, a couple of years behind schedule, by which time only two international airlines (flydubai and Rotana Jet) were still serving MRIA. Built in anticipation of there being a fully function­ing international airport nearby, the sprawling 58-hectare, 300-room property features an 18-hole golf course and claims to be the largest resort in Sri Lanka.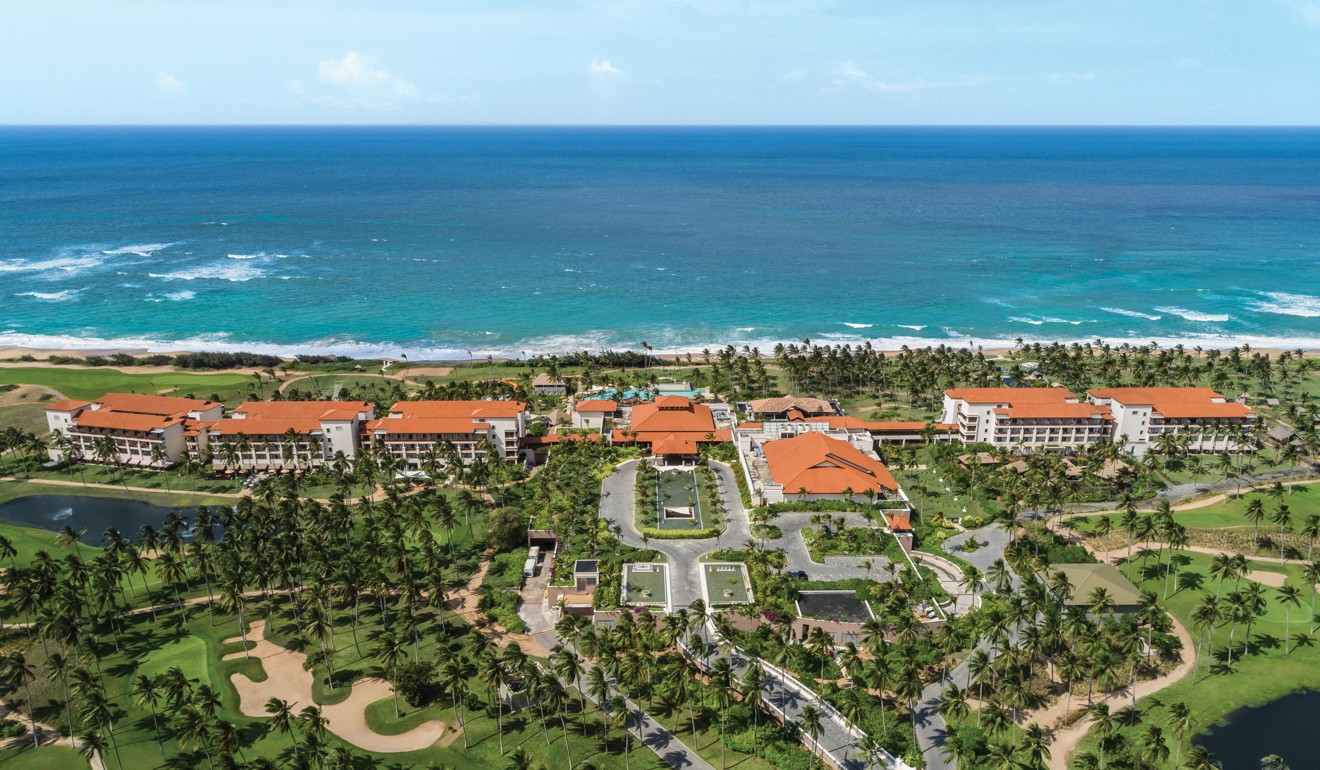 If you don't mind a four-hour drive or a seaplane flight down from the Sri Lankan capital, Colombo, there are many deals on offer, including a "Stay & Play" package that includes unlimited rounds of golf on one of the region's best (and presumably emptiest) courses from US$200 per night. There is also a safari package that includes half-day trips to two national parks to spot the hopefully still abundant bird life and real elephants – some of which are said to roam around the unused airport when the mood takes them – from US$247 per night.
French confectioner Fauchon opens its first hotel, in Paris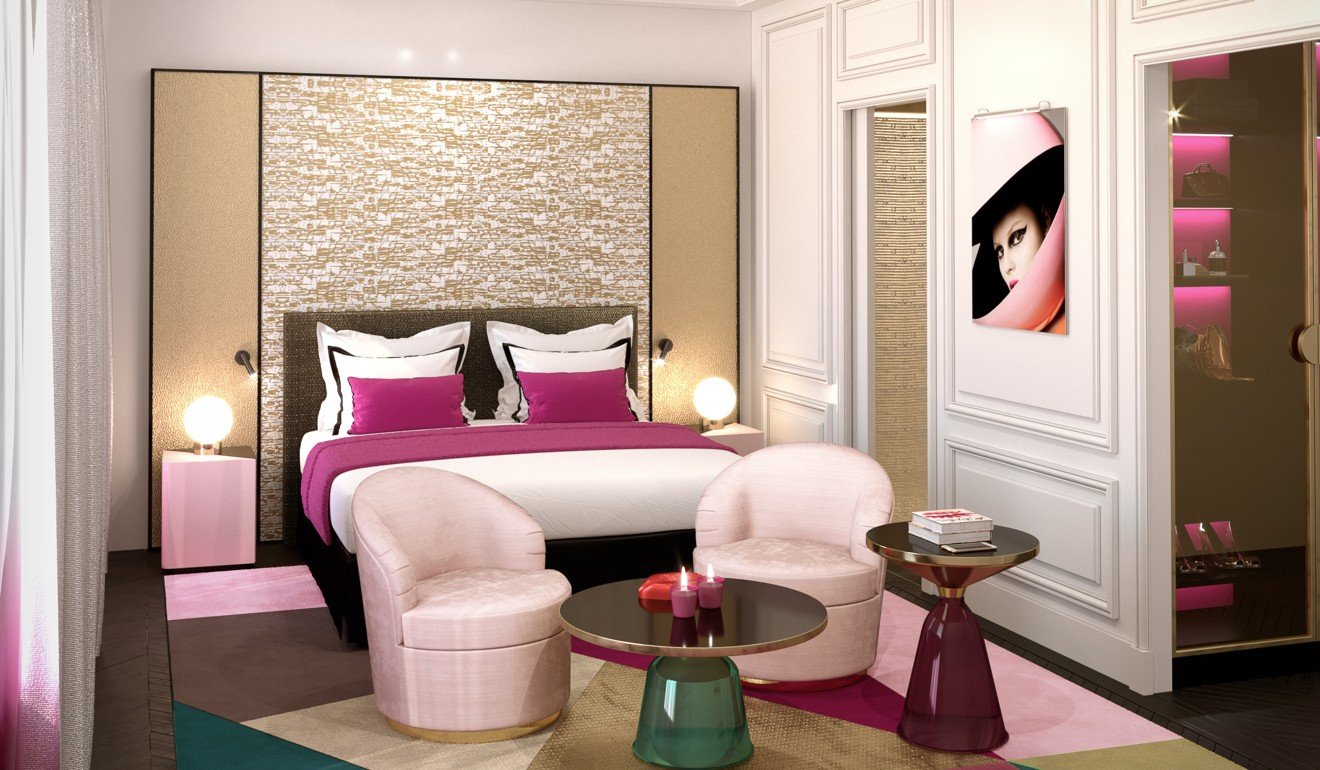 Established in Paris in 1886, French gourmet food brand Fauchon is no stranger to Asia. Its first outpost appeared in Tokyo's Takashimaya department store back in 1972, and more followed, including a deli that opened in Exchange Square, in Hong Kong's Central business district, in 1996. A Fauchon Paris Le Café franchise currently operates in macaron-crazy Sha Tin's New Town Plaza. Now the brand plans to open 20 boutique hotels worldwide, including in China, "Eastern Asia" and Japan, over the next decade.
First, though, will come Fauchon L'Hôtel Paris, which has started taking reservations for stays from September 1. On the opposite side of the Place de la Madeleine to the original Café Fauchon, the 54-room hotel is decked out in Fauchon's trademark shocking pink, giving the lobby and rooms the look of a 1980s hair salon. In the rooms, which start from a snug 25 square metres, a Gourmet Bar has somehow "completely disrupted the 'hotel minibar' concept by providing all guests a selection of complimentary Fauchon products", while a Grand Café Fauchon caters to all, from breakfast to dinner.
Tattoo-friendly Japan – ryokans, sentos and onsens for inked travellers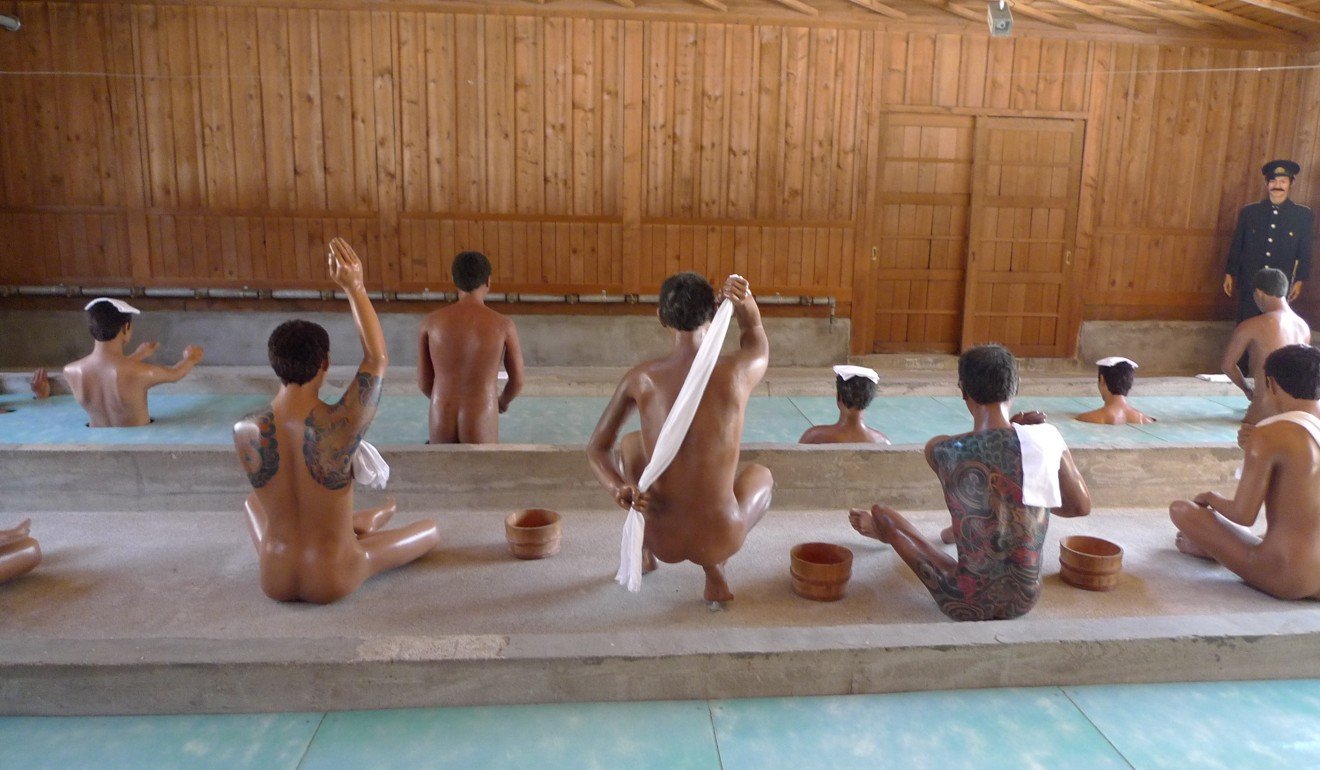 Japanese government depart­ments have, in recent years, been encouraging the operators of hot-spring resorts and other public bathing facilities to make allow­ances for foreign tourists with tattoos – which are usually banned from public display.
Old habits die hard, though, and any Japan-bound illustrated travellers planning to strip off in public without causing undue alarm should visit the website
tattoo-friendly.jp
to find a list of the
sentos
(public baths),
ryokans
(traditional Japanese inns), beaches or pools where they will be welcome. It also contains articles on Japanese tattoo history and communal bathing etiquette.
Deal of the week – two nights in Kuala Lumpur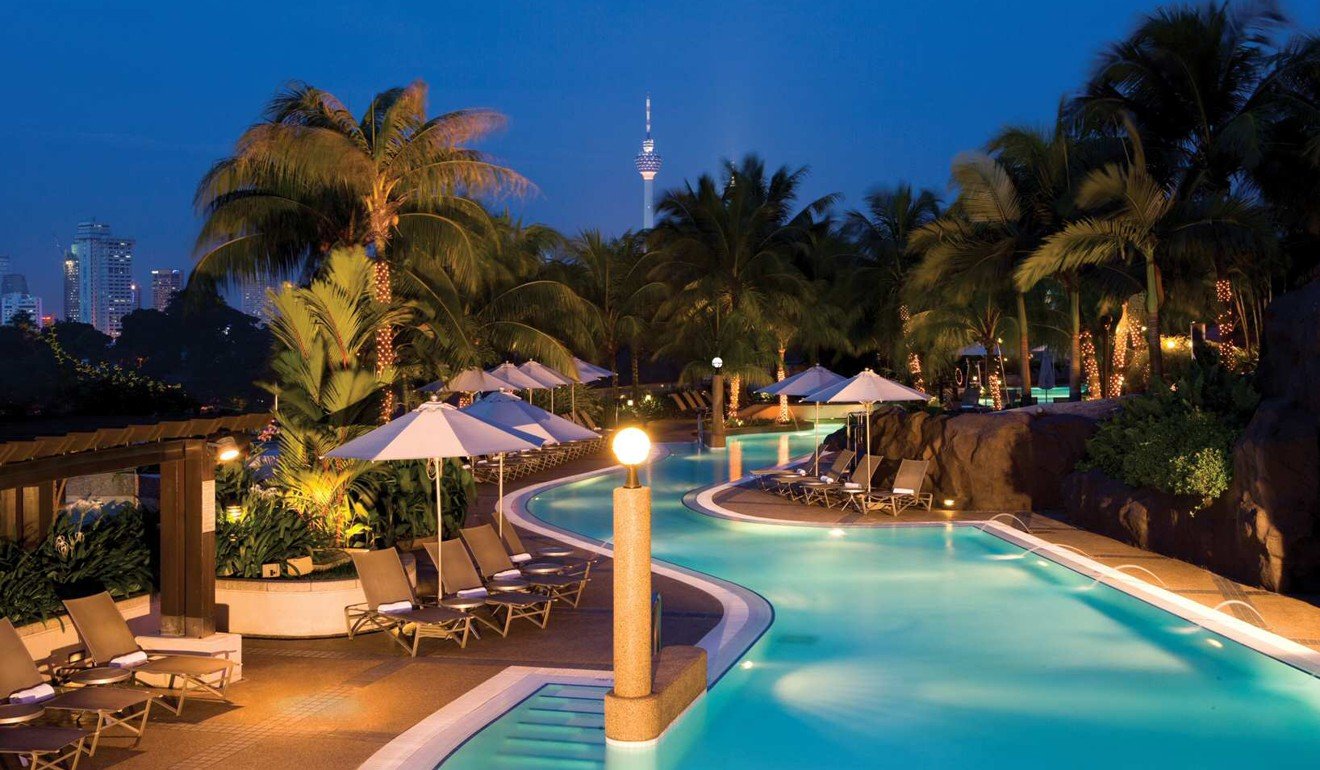 The Swiss-Garden Hotel & Residences gets Jebsen Holidays' two-night Kuala Lumpur package off to a cheap and cheerful start from HK$2,310 per person, twin share. More upmarket hotels offered include the Hilton Kuala Lumpur from HK$3,140 and the Mandarin Oriental from HK$3,290.
For somewhere with a little more character, try The Majestic Hotel, which starts from HK$2,880. Prices include daily breakfast and flights with Cathay Pacific, and will be available until March, with occasional high-season surcharges. For more hotel choices and reservations, visit
jebsenholidays.com
.