It might not have the intellectual appeal of cultural getaways or the glamour of luxury beachfront retreats, but medical tourism is big business, especially in Asia. Indeed, Hong Kong recently found itself at the centre of its own medical tourism maelstrom, after United States pharmaceutical company Merck – known as MSD outside North America – was unable to keep up with demand from women visiting the city from China for HPV vaccine Gardasil 9.
According to Xinhua news agency, in the two years since Gardasil 9 became available in Hong Kong, 2 million women have crossed the border to be administered the vaccine, which gives protection against precancerous lesions and genital warts.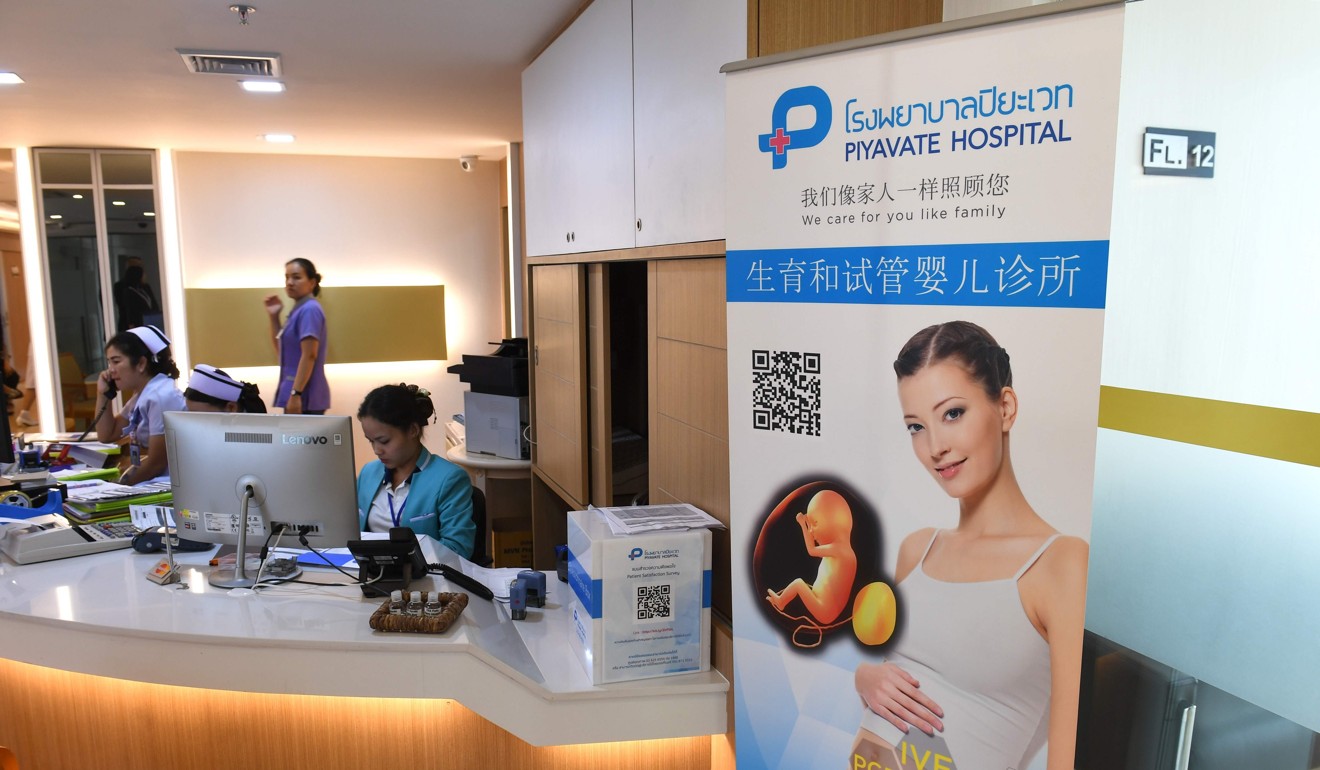 Consequently, the price for a vaccination package has spiked to as much as HK$15,000 (US$1,900), five times what Hong Kong residents pay, and some clinics have run out of the vaccine, rendering them unable to administer the full course of three injections over a 12-month period, for which many have been paid in advance.
Despite Hong Kong's proximity to China, with its growing, and increasingly mobile, middle class, the city has not been identified as one of the region's top destinations for medical tourists. A June 2017 report by iGate Research instead cited Thailand, India, Singapore, South Korea and Malaysia, all of which attract tourists seeking treatment from places as diverse as Argentina and Kazakhstan.
Globally, the medical tourism market is expected to grow from US$56.3 billion in 2018 to US$136.6 billion in 2023, according to a recent study by market research company Wise Guy Reports, with Asia-Pacific at the heart of the industry. The reasons behind this are growing medical costs in the US and Europe combined with increasing standards of care and access to technology in developing countries.
India quickly recognised its own potential, revamping its e-visa programme to include a subcategory for medical tourists in April 2017, allowing travellers to re-enter the country up to three times, while China is touting the newly visa- and firewall-free island province of Hainan as a traditional Chinese medicine (TCM) hotspot.
An article published in English-language Chinese newspaper Global Times on June 4 said that TCM therapies including acupuncture and cupping are already popular among the island's Russian visitors.
Incidentally, Hainan became the first Chinese province to offer the Gardasil 9 vaccine in May, after Chinese regulators approved the drug in April. Meanwhile, Merck told the South China Morning Post in May that, "due to the continued increase in global demand for Gardasil 9, we are expecting supply constraints in Hong Kong to continue for the remainder of 2018".
Chinese vaccine tourists may perhaps be better off staying put for this particular treatment.
---
Mosque in Malaysia temporarily bans tourists
The Kota Kinabalu City Mosque ranks eighth among the 99 things to do in Kota Kinabalu, the capital of Malaysia's Sabah state, on the island of Borneo. Whether it will maintain its standing cannot be assured, following the June 24 announcement that tourists would be banned from visiting the place of worship after a video emerged, and quickly went viral, of two tourists dancing inappropriately on a wall in front of the mosque.
"Our immediate action is to close this mosque to visitors. All express buses, Grab cars and taxis are not allowed to bring tourists to the mosque compound," said mosque chairman Jamal Sakaran in a statement to tour agencies.
Despite reports suggesting that apprehensions were imminent, Sabah's tourism authority decided against prosecuting the twerking perpetrators. Speaking to The Star newspaper on June 25, state minister of tourism, culture and environment Christina Liew said: "We want to identify and fine them so that we can explain that something they deemed as 'fun' was actually disrespectful and not right in Sabah, especially at places of worship."
The pair, later identified by The Star as Wan Han and Zhang Na, from China, were apprehended and pleaded guilty to disorderly behaviour in a public place, the punishment for which was seven days in jail or a fine of 25 ringgit (US$6.20). Needless to say, they paid the fine.
There is no news yet as to when the ban on tourists visiting the mosque will be lifted.
---
Thai leather vendor fined for threatening to shoot Chinese tourists
FB. Wicha Tham โพสว่า... พี่นี่แน่จริงๆ เเค่เเขกผมจะไม่ซื้อของพี่ พี่บอกจะยิงทิ้ง....ใครรู้จักท่านโจ๊ก รบกวนบอกเเกด้วยครับ เสียภาพพจน์เมืองท่องเที่ยวครับ

Posted by รู้ยัง - พัทยา on Tuesday, 19 June 2018
A spot of retail therapy turned into anything but for a group of Chinese tourists after a hot-headed leather vendor threatened to get a gun and shoot them in Pattaya, Thailand, on June 19.
The altercation occurred after the shoppers agreed on a discounted price for a wallet but then refused to pay, causing the peddler, Somchai Kraipan, to lose his temper and make the threats.
Footage of the incident was uploaded to Facebook, and an article in the Bangkok Post reported that Somchai was fined 5,000 baht (US$151) for having sullied Pattaya's "good image".