The Kathmandu dust that flours my throat gives little indication that the monsoon season has arrived in Nepal. Nor does the brilliant sunshine that accompanies the eight-hour bus journey from the capital to Pokhara, the lakeside town that serves as ground zero for trekkers and thrill seekers in this part of the world. Even Raju, the guide who talks me through the options for a three-day hike before we settle on a whistle-stop up-and-down to Mardi Himal Base Camp, mentions the rains only in passing, advising me to pack waterproofs, beaming all the while.
Passport exchanged for the promise of a permit to enter the Annapurna Conservation Area first thing the following morning, I venture down to the water's edge to watch the sun slip behind the forested hills that frame Phewa Lake. Couples and families promenade along the shoreline, silhouetted against the dusky pink afterglow, as winking fireflies dance in synchronicity, heralding the arrival of the night.
Raju is ready and waiting with the required paperwork at first blush. He comments on the cloudless sky, then introduces Bikram, the slight, attentive guide with a dazzling smile who has been tasked with taking me up the mountain.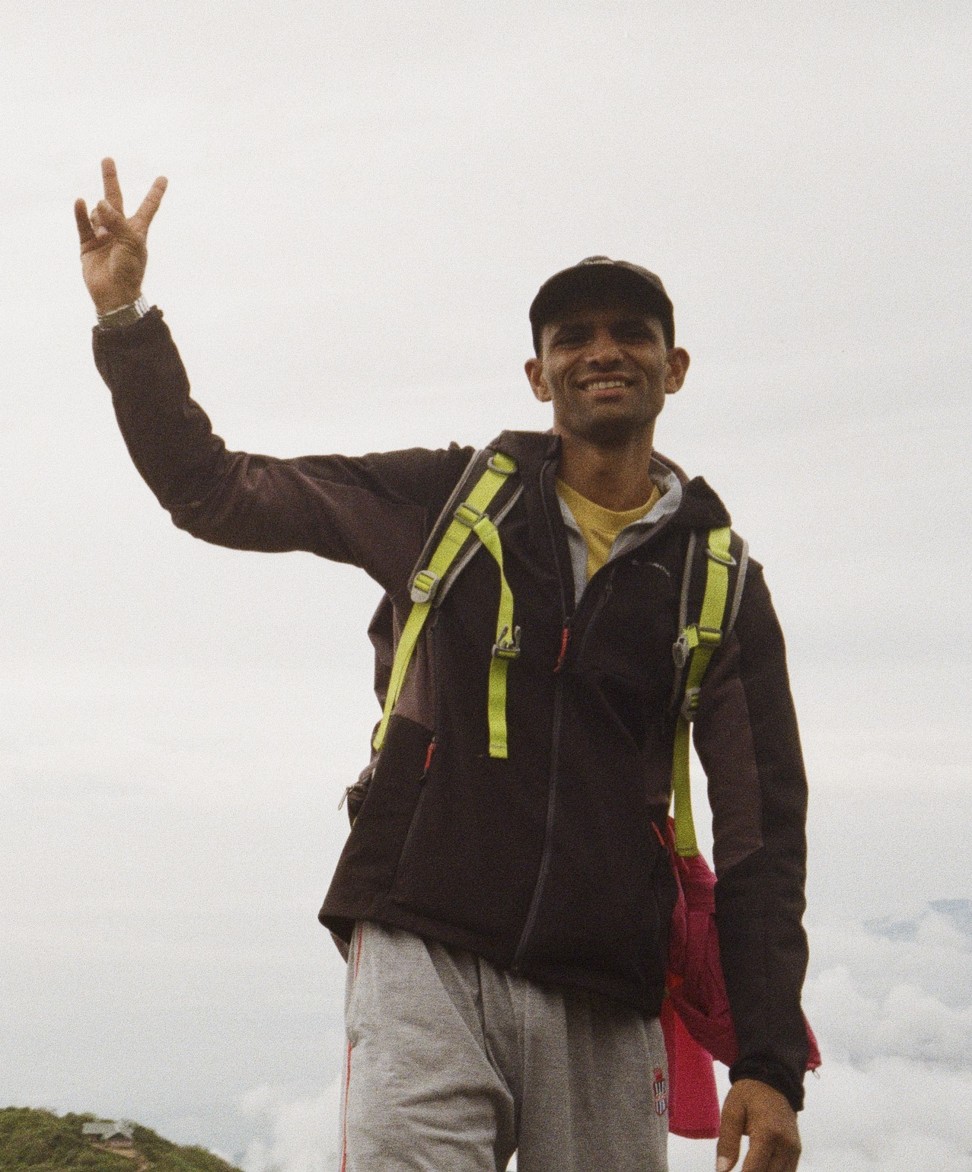 We clamber into an old Mahindra, my head almost stroking the ceiling, and set off on a journey that pushes the four-by-four's suspension to its limits. Eventually, the road triumphs and, with spinning wheels, we concede defeat, continuing on to Siding, the departure point for our adventure, on foot.
To call Siding a village is both generous and misleading. Perched above impossibly steep terraced hills, it comprises of little more than two tea-houses, both of which are devoid of customers at this time of year. We head for one, arriving in time for lunch.
"Dal baht power, 24 hour," Bikram takes great pleasure in telling me, as we tuck into the national dish of lentils, rice, vegetable curry, pickles and greens. Plump drops begin to plop down outside, saturating the immaculately kept garden that envelops the rough-and-ready dining room, and we wait in solitude for the shower to pass.
"Leeches will be a problem," says Bikram, as we set off. Leeches? My irrational childhood fear of earthworms is eclipsed only by the horror of their bloodsucking cousins. Socks are hastily pulled over trousers and tops tucked in.
Not two minutes later, I notice one on the trail floor, blindly groping for a host, and a steely determination sets in.
The secret to avoiding leeches, Bikram explains, is to keep moving. But the other­worldly beauty of a lush rhododendron forest emerging from an ever evolving mist, not to mention the steep incline, makes doing so close to impossible. First contact occurs and Bikram comes to my rescue, picking the bloodsucker off my boot, but over the three hours that follow, I bolster my own defences, learning how to deftly flick off unwanted hangers-on with a "leechy stick", as I soon take to calling it.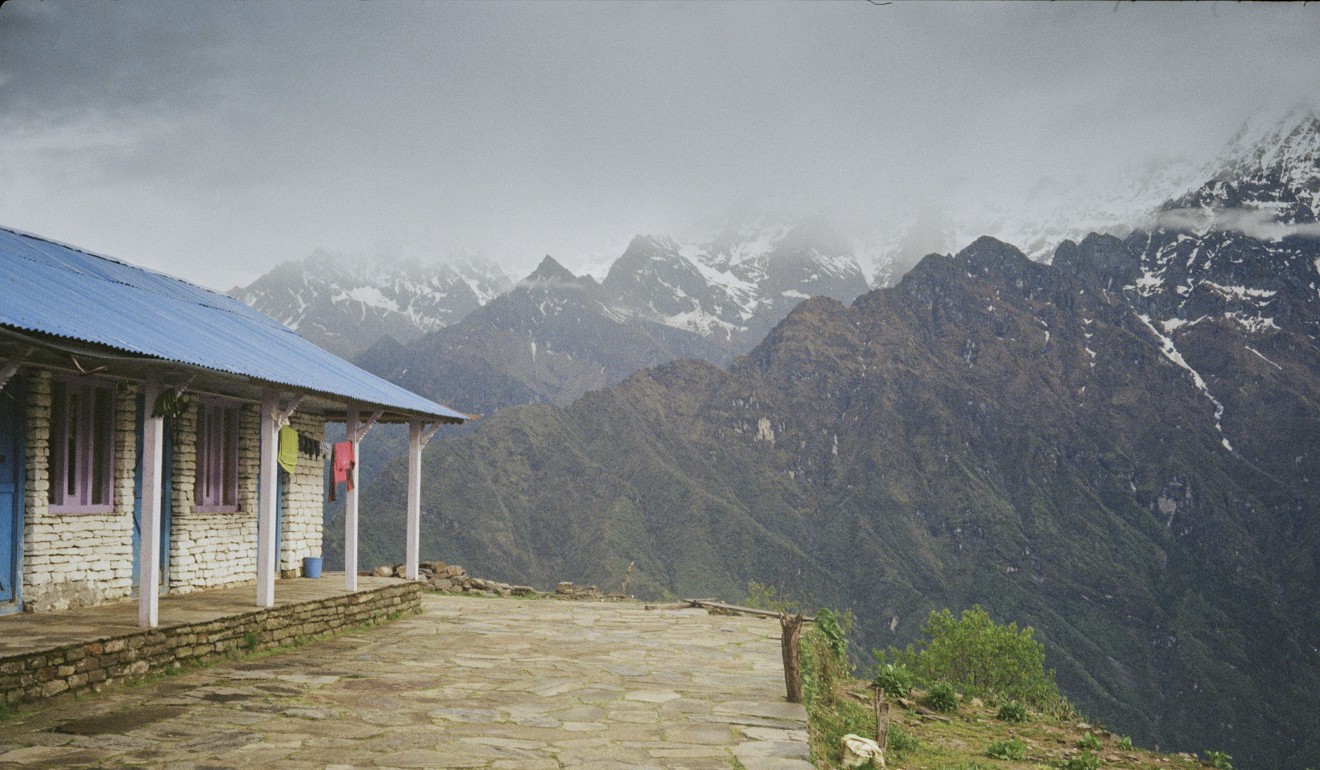 We reach Low Camp to find that the clouds and a trio of water buffalo have beaten us to it. Damp layers are peeled off and hung up to dry in the otherwise unoccupied communal cabin, where I pass the evening losing to Bikram at dhumbal, a deceptively simple card game. The lack of electricity dictates an early night, and I realise I'm adapting to the rigours of the trail when I'm only slightly disturbed by the swollen leech I pass on the way to my cabin.
The rain spends the night drumming its fingers on the tin roof, but by 5.30am it has moved on, leaving a grey pallor and ground that is the consistency of soup. For the first time, the mountain looms large, snow tracing the jagged edges of Mardi Himal.
We turn our backs on its preternatural allure and return to the forest for a short, sharp climb to Middle Camp, its solitary, deserted teahouse marking a transformation of topography. Gone are the towering trees; in their place, we are teased with glimpses of Annapurna South and Hiunchuli through wisps of cloud.
While I attempt to absorb the view, Bikram points out a hand-painted sign claiming we're at 3,385 metres. It has clearly been re-drawn several times, and anyway, Bikram says, it is still not correct, his estimate being "3,200".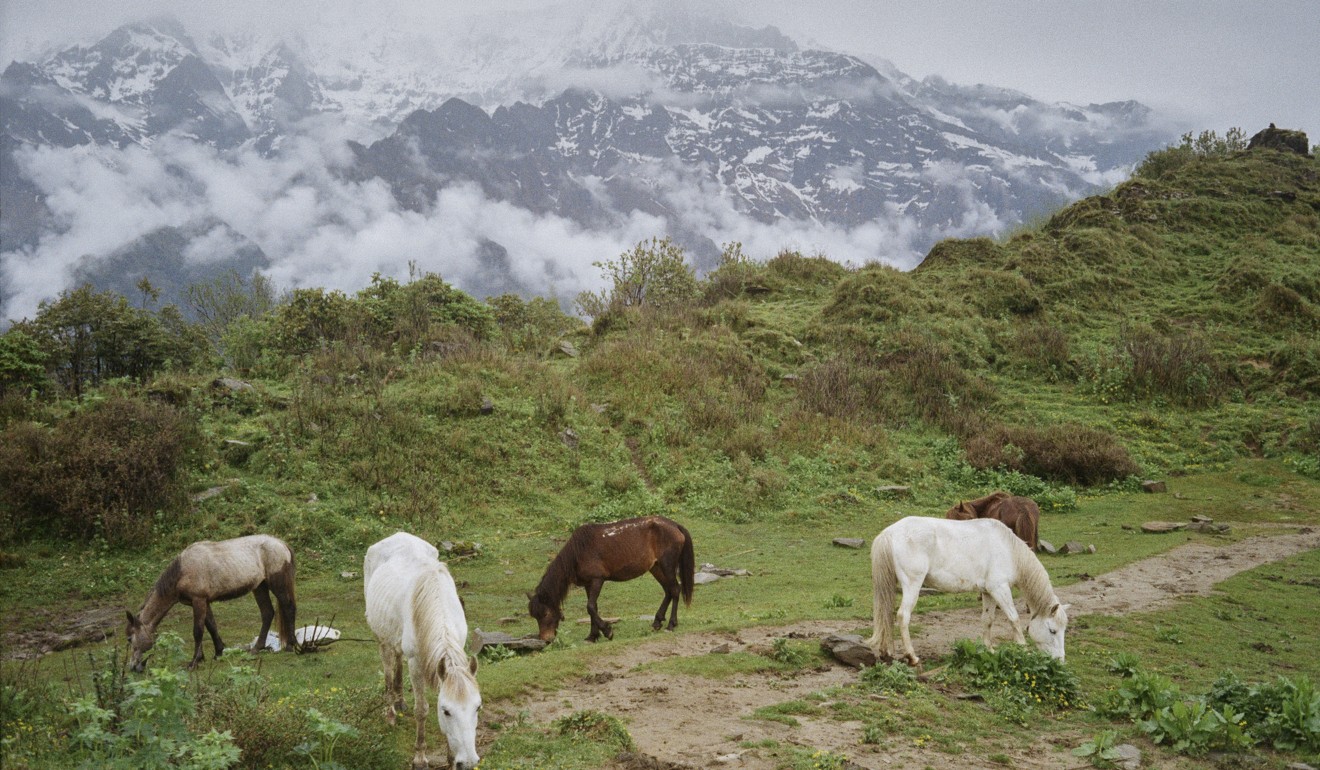 The clouds return as we continue along the ridge to High Camp – which stands at a definitive 3,532 metres, not the 3,900 metres stated on many maps – and a cold damp begins to penetrate. A pause in this camp – two tea-houses balanced on the backbone of Mardi Himal, their sky-blue tin roofs standing out against the heavy clouds – is welcome, as is the room in which I can leave my backpack, saving me from lugging it up the next part of trail. It begins to rain again.
"Nepali weather," says Bikram, flashing an indecipherable smile.
We settle in for momos and dhumbal, which I no longer lose every round of. An hour later and the hillsides remain obscured, shrouded in slowly swirling clouds, but we decide to venture forth towards the Mardi Himal Base Camp nonetheless.
Now rocky enough to warrant hands as well as feet, the terrain steepens and the air thins. Himalayan fauna make fleeting appearances, and Bikram identifies more than one pika, a rabbit-like mammal believed by many to be the genesis of Pokemon's Pikachu; a Himalayan monal, the Nepali national bird, which bears almost implaus­ibly colourful markings that blaze even brighter against the ashen atmosphere; a herd of leech-ravaged yak; and what is perhaps the stool of a snow leopard.
We summit small peaks, the next becoming visible only at the apex of the former, finally reaching Viewpoint Number One, which, because of the cloud cover, fails to live up to its name. At 4,100 metres (according to Bikram) I have never before been this high, but it is 4pm, and time to admit that base camp is out of reach.
We scramble down the same way we came and spend another evening playing cards in the High Camp communal cabin, where there are now another five hikers: five people who will never know I was once awful at dhumbal.
I awake to Bikram's cry of "mountains" and a fervent knock on the door of my room at Hotel Trekker's Paradise & Restaurant. Rousing as urgently as the cold will allow, I am greeted by a breath­taking scene, overlooked by Mardi Himal and Machhapuchhre, or the Fishtail, as it is more commonly known.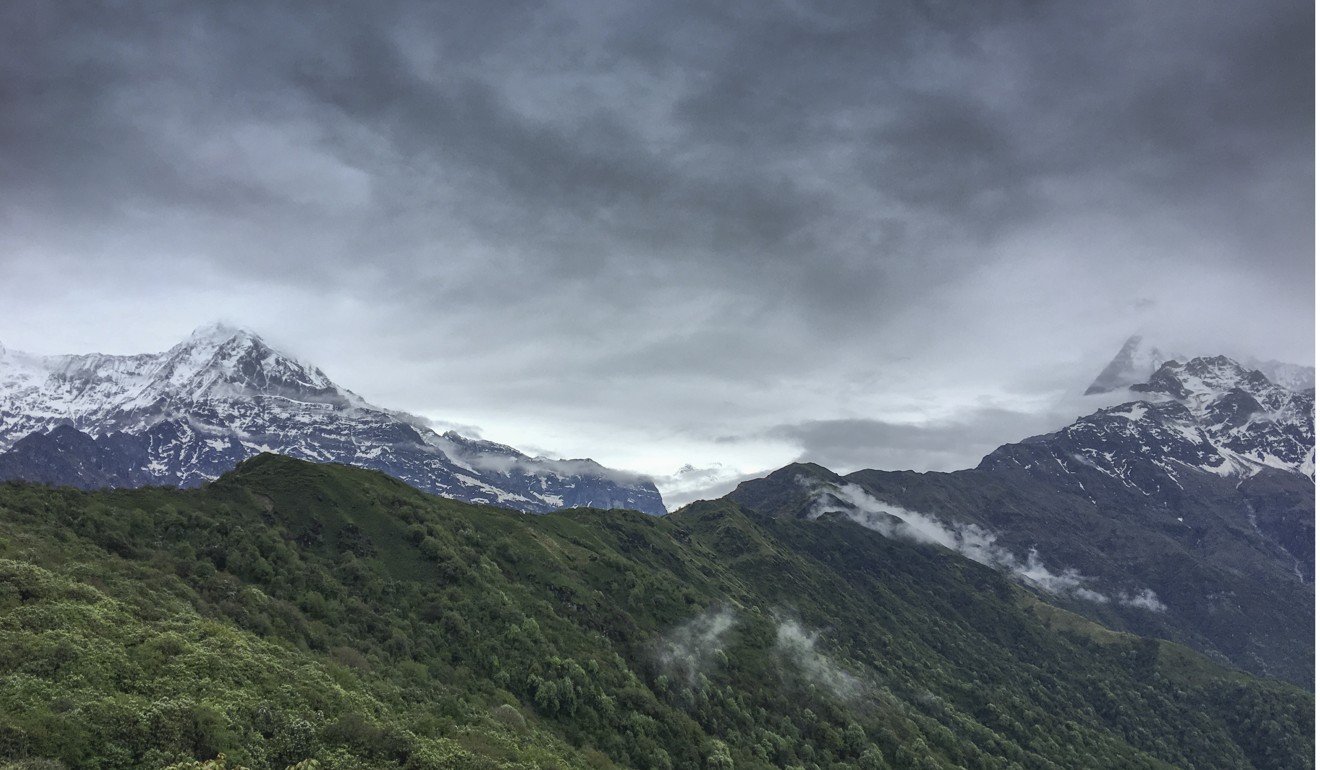 Alas, it is time to leave, though. After a swift breakfast, we begin our descent, skirting the rim that positions Pokhara and distant valleys on one side and the Annapurna range on the other. For the first time since I set foot on the trail, the sky breaks into a radiant blue, and while I may not be at base camp or even the apogee of my adventure, the vistas are, without question, wonderful.
Giddy, the rest of the journey is over all too quickly – although perhaps not for Bikram, who is forced to wait as I collect and discard rocks that glitter gold, silver and red – and by lunchtime we are in the same beautifully kept garden that we started from. In the sunshine that now illuminates the terraced valley below, everything looks different.
"Nepali weather," Bikram says, eyes glinting.
Getting there
Cathay Dragon and Nepal Airlines fly direct from Hong Kong to Kathmandu.