In 1950, 25 million tourists travelled internationally, according to the United Nations World Tourism Organisation (UNWTO), equivalent to the current population of North Korea. By 2016, that number had risen to 1.2 billion, and by 2020 is expected to reach 1.6 billion, or more people than live in China, the world's most populous country.
As the fastest-growing source and recipient, Asia is uniquely placed to boom or bust – both economically and environmentally – something that industry representatives met to discuss at the 30th Joint Commission Meeting of the UNWTO, held last month in Fiji.
The focus of the assembly was climate change, biodiversity and the development of sustainable tourism practices, pertinent topics in a region already dealing with the consequences of overcrowding, as the closure of Boracay, in the Philippines, and Maya Bay, in Thailand, attest to. That it was hosted by one of the countries most at risk from climate change was not lost on those present, and UNWTO secretary general Zurab Pololikashvili remarked during his opening speech: "Like almost any human activity, tourism has an impact on natural resources […] People need to know they can and should take more sustainable and environmentally friendly actions."
Unfortunately, poorly planned development and an increased strain on infrastructure are issues that afflict everywhere from Bali to Bangkok, while ill-informed travellers flock to the same, thinly stretched locations in ever greater numbers, raising the question: is sustainable tourism actually an oxymoron?
Unesco sees sustainability in "tourism that respects both local people and the traveller, cultural heritage and the environment". The challenge lies in the implementation of strategies that support growth while respecting local economies, environments and populations. Cautious optimists, including Unesco and UNWTO, are hopeful that by working closely with tourism operators, heritage and environment managers, community groups and others affected by the industry, sustainable practices can, and indeed must, become the norm.
But the buck does not stop there. If we are to continue to travel with anything resembling a conscience, we, the border-crossing public, must also adapt. Changes can be as simple as eschewing all-inclusive deals and choosing instead to eat at local restaurants; taking with us a reusable bottle and purifying water to cut down on the reliance on plastic bottles, as many destinations do not have the facilities to properly dispose of waste; and buying locally made crafts and souvenirs. In many cases, an ethical approach to tourism means living more as the locals do.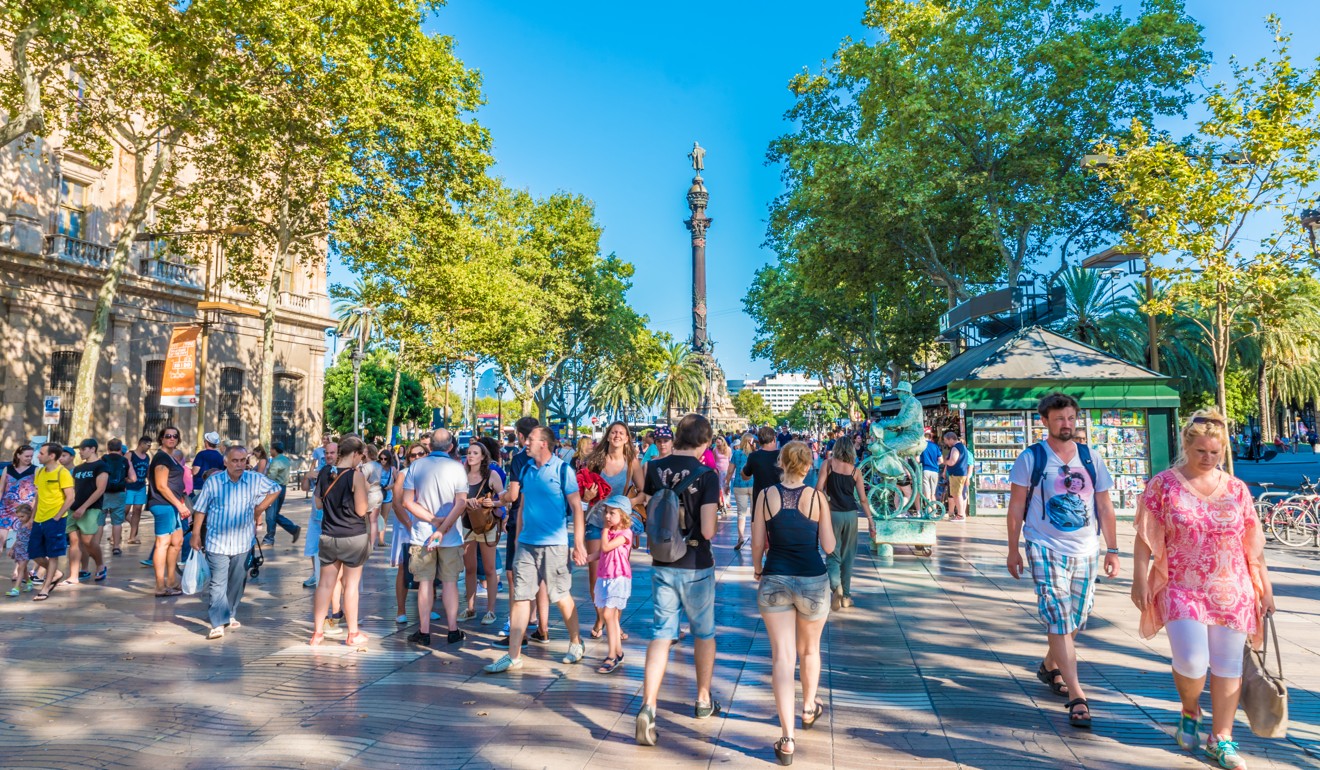 If not, tourists run the risk of seeing more resident populations react as Barcelonans have. According to a June 25 report in Britain's The Guardian newspaper, the Spanish city now welcomes refugees, who are seen "as having a positive impact – people have integrated well", while spurning tourism, which "takes something out of neighbourhoods […] making them more banal – the same as everywhere else."
---
Portuguese tourist makes bomb joke, gets kicked off Bali flight
A Portuguese woman, known only by her initials MR, landed herself in hot water on June 21 by dropping a bomb joke while boarding a Bali-bound flight at Komodo Airport, on the Indonesian island of Flores. Needless to say, the punchline, which was made in reference to a box containing camera equipment carried by a fellow passenger, did not land. Instead, the 52-year-old comedienne was removed from the plane and taken for questioning. The captain also ordered all passengers to have their carry-on and check-in luggage checked and to undergo full body checks.
Speaking to online Indonesian news portal Detik, and translated by Coconuts Bali, a spokesman for the East Nusa Tenggara police, Jules Abraham Abast, said: "The female foreigner known as MR called out, 'Bombs'. The statement was also heard by ground staff."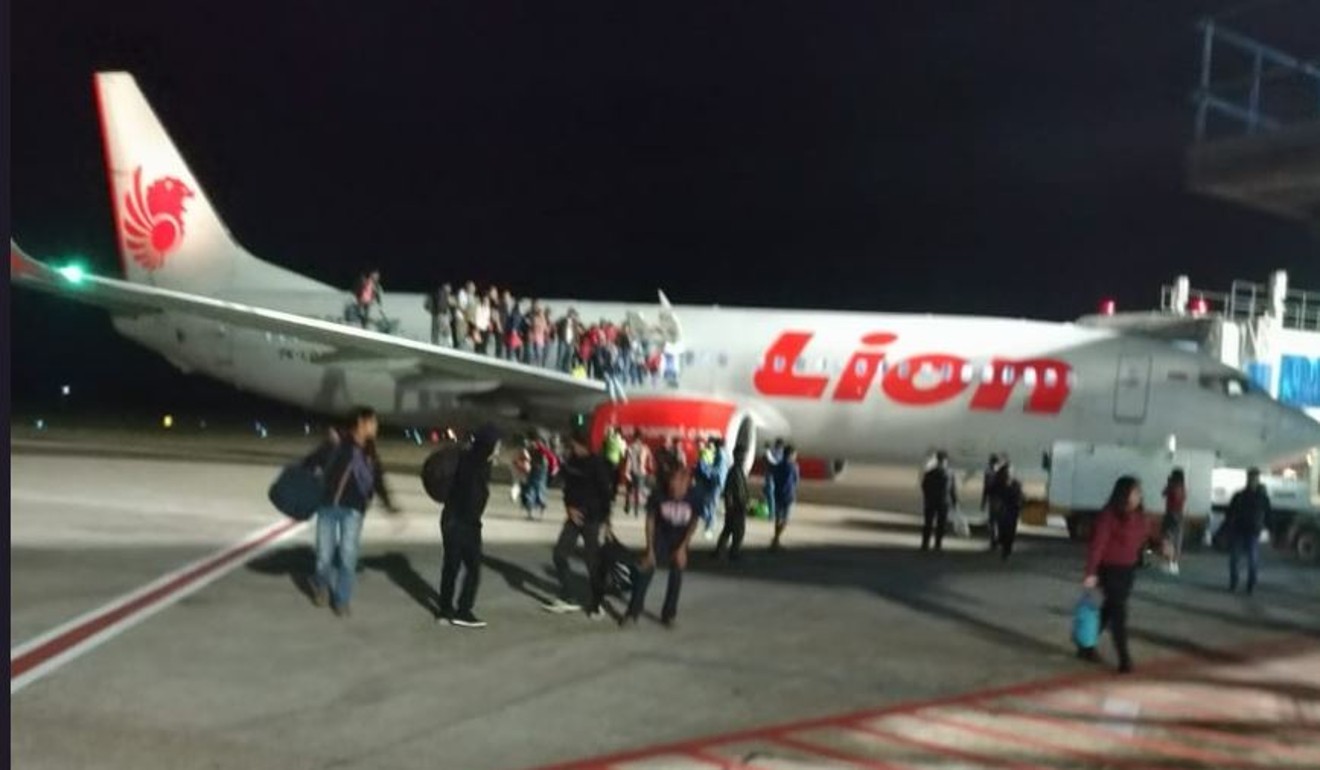 Perhaps most surprising is the frequency with which bomb "jokes" are made, particularly in Indonesia. In May, authorities logged nine bomb scares, seven on low-cost carrier Lion Air, all of them ignited by aspiring pranksters. According to a report in the Jakarta Globe, officials responded with tougher enforcement of a 2009 aviation law that could land perpetrators in jail for eight years, with the miscreant behind May's ninth episode becoming the first subject to be charged.
MR's fate remains unreported – however, it seems safe to assume her comedy career has not taken off.
---
Japan simplifies consumption tax shopping rules to encourage tourist spending
Japan relaxed its somewhat convoluted consumption tax rules on July 1, hoping to persuade tourists to be the big spenders they once were. Under previous regulations, visitors would have to spend at least 5,000 yen (US$45) on "consumable" souvenirs, such as food or cosmetics, or the same amount on "general" items, such as clothes, to be exempt from the 8 per cent tax. The two categories could not be combined and confusion abounded as to what was considered consumable and what was general.
Under the new guidelines, overseas shoppers will be eligible for tax-exempt purchases if they spend a total of 5,000 yen on consumable and general products together.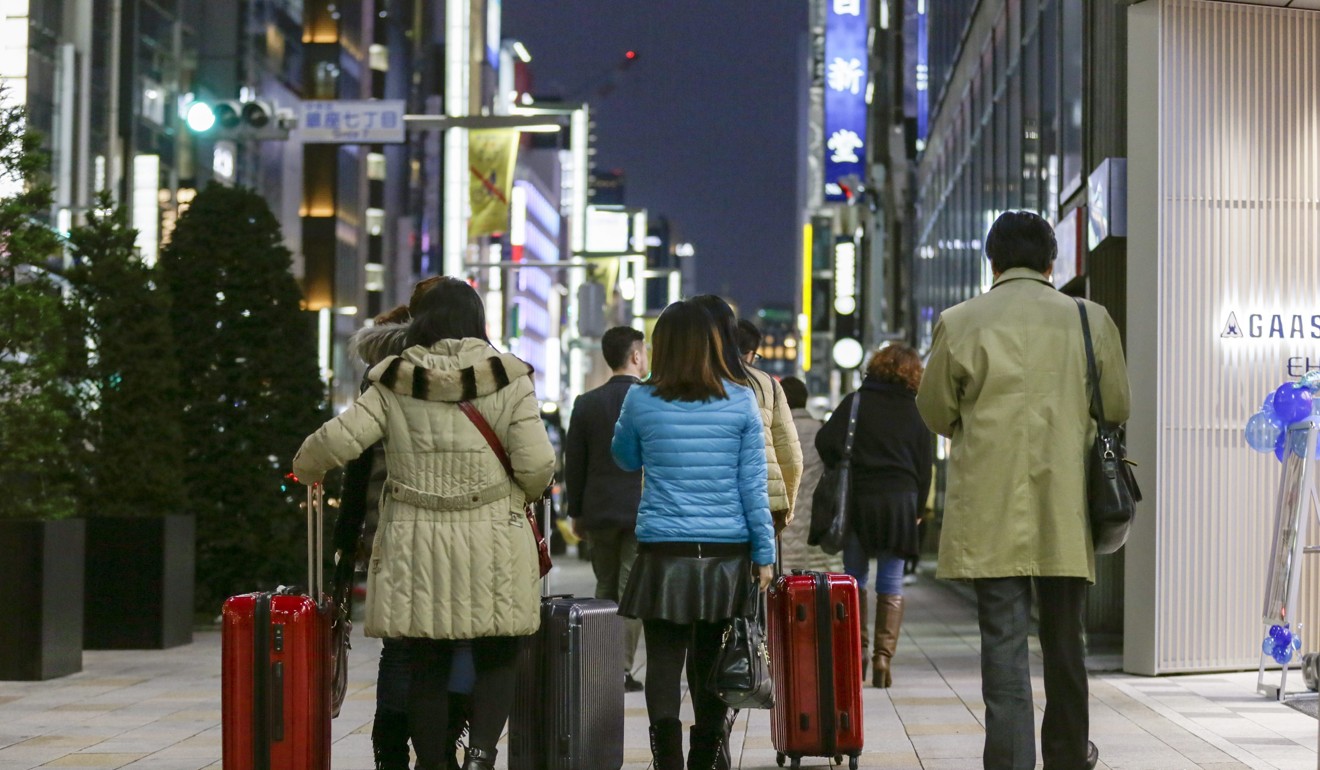 The move comes after the country saw a 1.3 per cent decrease in average visitor spending in 2017, according to Japan Tourism Agency, even though the number of international arrivals increased. The downturn has been attributed to a decline in bakugai – excessive spending by Chinese tourists. And the new rule is not just good news for shoppers, Japanese newspaper the Mainichi Shimbun reported last month that it will also mean less paperwork for those who work in tax-free shops.